The Falcons are getting ready to head West to take on the Chargers in Los Angeles on Sunday. Three of Atlanta's final four games are on the road as the 4-8 Falcons close out the regular season. Meanwhile, you've got plenty of questions. Just remember that all opinions here are mine unless noted otherwise.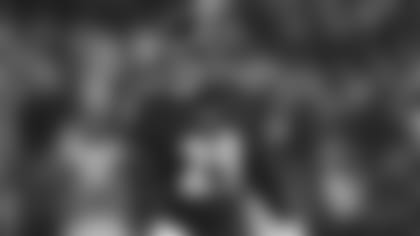 Paris from Burford, GA
Hey Tabeek, do you think the Falcons should look into some big names this offseason to sign? Would love to see Earl Thomas in a Falcons jersey.
Matt: Hey, Paris. I really don't see that happening right now, unless they can get some so-called big names (or at least recognizable names) on the cheap, like some of those one-year prove-it deals we've seen as of late. Remember, the Falcons do not have a lot of free space under the cap right now. They will have a new general manager coming in, most likely looking to reshape the roster (possibly with a new head coach) and will also be looking to reshape the culture here. They'll have a new vision on how to build this team, and that might mean getting different kinds of players in here. You build through the draft, and sometimes you can add a key piece or two through free agency. As far as Earl Thomas goes, Paris, there's a reason why he's watching games from his couch right now. The Ravens signed him to big deal and then cut him. A couple of other teams (who could have really used some help on the back end of their defenses) looked at him, but no one has signed him. There's a reason, apparently. Maybe he'll get a second chance after sitting out. Keep in mind, too, that he'll be 32 years old heading into the 2021 season.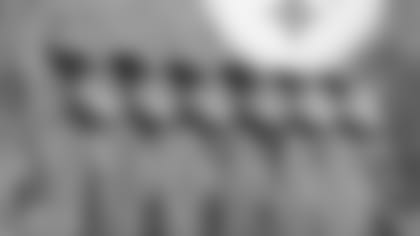 Daniel from Newnan, GA
Hey Beek, you nailed it. Since 2015 we are 47-45; a dismal losing record at home (23-24); only 2 winning seasons in the last 6 years (or for us die-hard fans - 2 winning seasons out of the last 8. But you need to remind our fellow Beekers that only once in our history have we put together 3 consecutive winning seasons 2008-2010, which ironically didn't include Julio! Fortunately, Julio helped us extend our streak to 5!!! More so than ANY other sport the HC in the NFL and who he surrounds himself is the X factor and I think Morris is it! But like you said, "you are what your record says you are" and we are mediocre at best. Can you give us an example in which an organization brought in a new GM and HC (interim or not) and were successful long term? Feeling the SWAG! Get that Dub!
Matt: Hi, Daniel. If you want to see an example of stability and long-term success in the NFL, look at the Pittsburgh Steelers. Since 1971, they have had three general managers.
1971-1990: Dick Haley
1991-1999: Tom Donahoe
2000-present: Kevon Colbert
At the same time (technically since 1969), they have had three head coaches.
1969-1991: Chuck Noll
1992-2006: Bill Cowher
2007-present: Mike Tomlin
Now look at the success they've had during that time period.
Super Bowl titles (six): 1974 (IX), 1975 (X), 1978 (XIII), 1979 (XIV), 2005 (XL), 2008 (XLIII)
AFC titles (eight): 1974, 1975, 1978, 1979, 1995, 2005, 2008, 2010
Division titles (23): 1972, 1974, 1975, 1976, 1977, 1978, 1979, 1983, 1984, 1992, 1994, 1995, 1996, 1997, 2001, 2002, 2004, 2007, 2008, 2010, 2014, 2016, 2017
Playoff appearances: 30
Chew on that for a few minutes, Daniel. In a profession where there's constant change in front offices, no job stability (especially for coaches), the Steelers have bucked that trend – and won. Whether you like the Steelers or not, you have to admire how they run their franchise. And all of the credit goes to the Rooney family – the late Art Rooney, the late Dan Rooney and now Art Rooney II.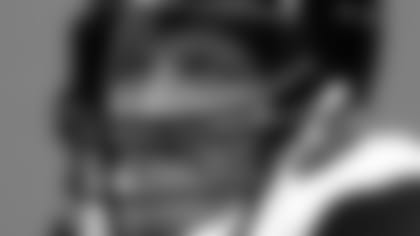 Champ from Flowery Branch, GA
Hi there, Matt. Do you think the Falcons should highly invest in some big-name receivers? Yes, we have so much talent coming from Julio Jones, Calvin Ridley, Russell Gage, and Olamide Zacchaeus, but don´t you think when Julio cannot play at his full potential, we end up losing because now the double team is on Ridley and the other receivers are not good enough? I think we should look into maybe A.J. Green, Will Fuller, JuJu Smith-Schuster, or even Curtis Samuel. Thanks for answering my question.
Matt: No. Look, I love A.J. Green and some of the names you just mentioned, but no. There's work to be done with this roster, but receiver would be the last place I'd look at, Champ. I just answered a question about long-term success in the NFL and used the Pittsburgh Steelers as an example. When you think of the great Steelers teams, what do they all have in common? Great defense, a strong running game, solid quarterback play. Have they had great receivers through the years? Absolutely. Lynn Swann, John Stallworth, Hines Ward, Louis Lipps, Santonio Holmes, Antonio Brown and so on. But those teams were balanced and had stars on both sides of the ball. Offense wins games but defense wins championships. Don't forget that. The Steelers – the Steel Curtain – scared opponents. Do you think the Falcons defense scares teams? Do you think the Falcons run game has opposing defensive coordinators up at night? The Falcons receivers are among the best in the league right now, but there's work to be done in other areas of the team. The new general manager has his work cut out for him. And for the record, I grew up hating the Steelers. Why? Because they were so damn good.
Uriah from Marietta, GA
Hi Matt, I think the Falcons should look re-sign Todd Gurley for a second season with us and look into getting Tevin Coleman back. What are your thoughts on that?
Matt: Hi, Uriah. I'd be surprised if that happens, Uriah, but that will come down to 1) who the new general manager is, 2) who the head coach is, 3) what Todd Gurley wants (as far as a contract, his health, and how long he sees himself playing), and what the Falcons' salary cap situation looks like heading into 2021. I'm not for spending big money on running backs, Uriah. I think backs in general have a limited shelf life – typically their best years are the first four to five in the league because they take such a beating. It's the nature of the position. Now, if you have a chance to land the next Barry Sanders, Emmitt Smith or Walter Payton, I'm all for it. But those guys are drafted, not signed in free agency. Hope that helps.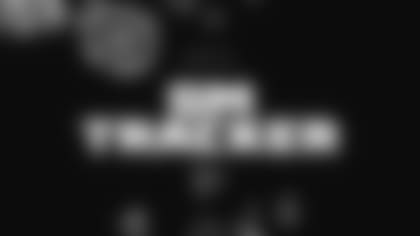 Get the latest updates!
Click below for a collection of names being reported as candidates for the Atlanta Falcons' open general manager position
Mac from Houston, TX
Hey Beek, just curious what's the timeframe for hiring a new GM? In most cases you let the GM hire the coach, is that the plan for this next hiring as well or are they planning to bring a duo in together? Just don't want to miss on the top tier in the pool of coaching candidates because we're still interviewing GMs. Thanks
Matt: Hey, Mac. The search for a new general manager is underway now. There is no timetable; the Falcons just want to get this right – and go through every possible candidate. From what I can surmise, the Falcons are looking at candidates who are both recognizable and well-known as well as some lesser-known candidates (i.e., some rising stars in the personnel ranks). They are looking at everyone, and that takes time. Ideally, yes, you'd want a general manager in place when making any decisions on the head coach, building a coaching staff and the roster. As far as the head coach goes, well, Raheem Morris is busy making his case for the position. And there are coaches in the college and pro ranks that the Falcons might consider as well. That all takes time and, again, that takes time. Hope that answers your question. As far as the latest on the GM search, check out our GM Tracker above. MAILBAG
Do you have a question about the Falcons that you want answered? Ask a question here and it could be posted on AtlantaFalcons.com.
Go ahead, ask the Beek
Do you have a question about the Atlanta Falcons (or anything football-related) you'd like to ask Matt Tabeek? If so, hit the link. Please remember to include your home state (or country if you live outside the U.S.). Thanks for reading SFTB!