We're a few days away from the Panthers-Falcons game, Atlanta's fifth of the season. It's a division game and the Falcons desperately need a win. Injuries have been a growing concern, but the Falcons must still find a way to get it done. In the meantime, my inbox is full of questions, angry comments and concern. Let's get to some of them now. Just remember that all opinions here are mine unless noted otherwise.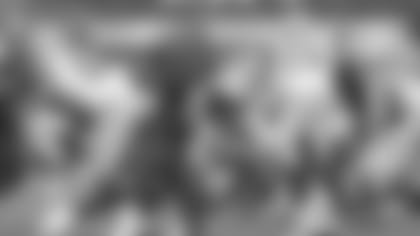 Jerry from Hinesville, GA
Hey Beek. The person that wrote about us being cursed might actually have a point. I think the team's hearts are still laying on the field at NRG Stadium after being ripped from their chests and stomped on. Maybe I'm delusional and it's ok to tell me so., but I say we clean house of all starters from that team, with the exception of Grady Jarrett. Yes, we probably will have a rough 2021, but heck, aren't we having a rough 2020 anyway? Let's trade Julio, Matt, Jake, Alex, Debo, Allen, Neal, and fire DQ and TD. This way we can load up on 2021 and 2022 draft picks, while getting a huge relief in cap space. We appreciate what these guys have done during their time in Atlanta. But contrary to belief in the clubhouse, this is actually a business, not a brotherhood. Sorry Beek, I'm just tired.
Beek: Jerry, there's a reason why you don't see a lot of trades in the NFL – standard contracts in today's salary cap era just aren't conducive to trades. Regardless, you want to trade away every good player the Falcons have – one being the best quarterback to ever wear a Falcons uniform and another who might be the best receiver in the game – thinking that the Falcons will find better players in the coming draft(s)? Never mind the salary cap implications involved, but when you throw out the word trade it must involve a partner who is willing to make a deal that works. Matt Ryan and Julio Jones aren't going anywhere. Any team trading for them would have to make room for their massive contracts. That all said, I did look up the Falcons players who are set to become unrestricted free agents (UFA), restricted free agents (RFA) or exclusive restricted free agents (ERFA) for you. According to Spotrac, there are nearly 20 players who are in the final years of their current deals:
Christian Blake (ERFA)
Darqueze Dennard
Matt Gono (RFA)
Jaeden Graham (ERFA)
Todd Gurley
Charles Harris
Brian Hill
Damontae Kazee
Younghoe Koo
Alex Mack
Steven Means
Takk McKinley
Sharrod Neasman
Brandon Powell (RFA)
Jacob Tuioti-Mariner
LaRoy Reynolds
Matt Schaub
Blidi Wreh-Wilson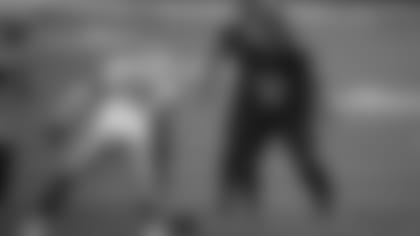 Adrian from Melbourne, Australia
Hey Beek. What a great opportunity you give everyone to voice their opinion and search for answers, because I need some help. Every Monday morning, I get up at 4 am and find a way to ruin my day watching what seems like the same consistent issues in our games. I'm generally the most optimistic fan and I've found reasons to support everyone from the coaching staff to Matt Ryan and TD. The more I watch us play the more I'm sure it's got to be coaching issues. Everything just seems so stale on both sides of the ball. Win or Lose I just want answers to why we always do the same thing. Blowing leads on D … Running the ball on 2nd & long … etc. etc. If it doesn't pass the eye test from my couch on the other side of the world, surely it's coaching. What else could it be?
Beek: Hey, Adrian. What else could it be? Well, the players. Do they execute the game plan? Are they getting it done on the field – making the right reads, being in position to make a tackle or bat a ball down, making the key block, running the proper route, beating the man in front of them, hopping on an onside kick, and so on. I get that everyone wants to hold the coaches accountable – that's usually how it goes – but the players are the ones who ultimately decide outcomes of games. Injuries have been brutal, too, but every team is dealing with them.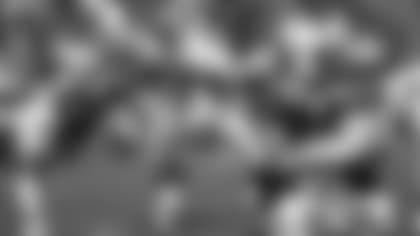 Bo from Nashville, TN
So, to change course here and reminisce about the past. Do you think Jessie Tuggle will ever get in the HOF? I'm going strictly by memory, but I know for quite a while he held the NFL record for most fumbles returned for TD's, he made the Pro Bowl multiple times in the 1990's, Led the NFL in tackles almost every year during the 1990's, and I believe he is in the top 10 of the all-time tackle list. His stats, compared to other LB's of the 90's, are pretty impressive. Granted ATL was not much in the spotlight for most seasons in Tuggle's career, but the fact he was a multiple time All-Pro with some staggering tackle numbers should merit some serious consideration. Still ticked off Nobis isn't in. Take care brother.
Beek: Hey, Bo. The Pro Football Hall of Fame released the list of the 130 modern-era nominees for the Class of 2021 and, unfortunately, Jessie Tuggle wasn't on it. And, like you, I don't understand it. Not only is Tuggle's story and path to the NFL a great one – coming from tiny Griffin, Ga., and playing at Valdosta State – but his accomplishments on the field were even better. Not only was he a three-time All-Pro and five-time Pro Bowler, "The Hammer" was a tackling machine. According to Pro Football Reference, Tuggle finished with 1,804 total tackles — and that's just during the regular season. He led the Falcons in tackles 10 times and collected 20 or more tackles in a game on four occasions, his best being 24. Tuggle made 189 career starts in 14 seasons and his 209 total games played are the third-most in Falcons history. Some more stats on Tuggle:
Led the NFL in combined tackles four times (1990, 1991, 1992, 1995)
Led the NFL in solo tackles three times (1990, 1991, 1992)
And from 1989-1995, Tuggle led the NFL in solo tackles, by a large margin.
Jessie Tuggle: 1,173
Jeff Herrod: 930
Michael Brooks: 899
Steve Atwater: 878
Chris Spielman: 867
As most Falcons fans know, Tuggle had his No. 58 retired by the club and was placed in the inaugural class of the Falcons' Ring of Honor, joining Tommy Nobis, Jeff Van Note, Steve Bartkowski and William Andrews. I think he's definitely Hall of Fame worthy, Bo.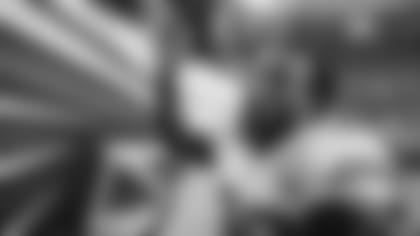 Brandon from Cincinnati, OH
Hey there, I've been a die-hard fan since '03 when Warrick Dunn first entered town. Five names I want to just throw out there: Eric Berry, Eric Reid, Earl Thomas, Clay Matthews, Morris Claiborne …
Beek: I don't know what those guys are asking for, if they're interested in playing anymore or if they'd be a good locker room fit with this team, Brandon, but at this point I am all for kicking the tires on all of them – meaning, I'd be on the phone trying to get them in here for a look. In all seriousness, I am positive the Falcons scouts and folks working in pro personnel know all about the players you listed above and have considered (or maybe still considering) all of those options. I say that because I know them and know how hard they work – and know that no stone is left unturned with those guys.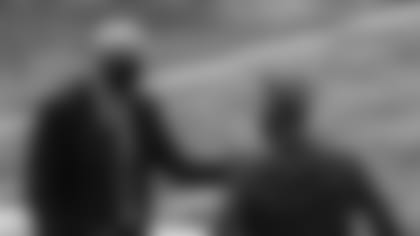 Mark from Marietta, GA
Hey Beek. How you doing? Long time. Nice plug on your boss book. OK, the ugliness has just begun. What the Falcons organization lacks is leadership. Fraternity yes. Where is Rich McKay? Is not he in charge of Football Operations? Hint: Bring in a strong leader like Tony Dungy and give him full control. No more Blank at owners' meetings running his mouth about a position group. Quinn and Dimitroff messed in their pants. Pitiful. 0-4. Next one-on-one with your boss, tell it like it is. No more glass half full stuff my man. Have a great day and keep Beeking.
Beek: Hey, Mark. It wasn't meant to be a plug. I think all Falcons fans would feel so much better about this franchise and its future if they knew more about the man running it, Mr. Arthur Blank. I know the waters are rough right now and people have plenty of (nasty) things to say – using some really colorful language, too, I might add. You should read my inbox. And Rich McKay is here and, trust me, he cares a great deal about this team and the fans especially. No one likes being 0-4. No one.
KJ from Portsmouth, VA
Hi. I just usually read the questions from SFTB ... But I'm so fed up with this team not finishing just like the next person. But my question here are if we do fall Top 3 in the draft or top 10 ... Do we draft one of the 3 projected top QBs in this draft class, Lawrence or Fields, not saying Matt is done but he is getting up there in age and we see is arm is not the same, missing the deep balls week in and out or underthrowing then breaking receiver stride. And also, with the Defense being the way it is why don't we go sign Earl Thomas who has experience in a DQ system or Eric Berry? Anybody is better than what we had out there Sunday.
Beek: We're only four weeks into the season but right now the Falcons hold the No. 4 spot in the current draft order. If you're picking in the top five, I believe you take the best player available, regardless of need or not. As for Earl Thomas, I don't know why he's currently a free agent but there's got to be a reason why no team will sign him right now. That's a concern. Still, I'd find out why. MAILBAG
Do you have a question about the Falcons that you want answered? Ask a question here and it could be posted on AtlantaFalcons.com.
Go ahead, ask the Beek
Do you have a question about the Atlanta Falcons (or anything football-related) you'd like to ask Matt Tabeek? If so, hit the link. Please remember to include your home state (or country if you live outside the U.S.). Thanks for reading SFTB!