The Falcons are preparing for a road trip out West, where they'll take on the San Francisco 49ers on Sunday. Atlanta is coming off a win over the Panthers at home while the 49ers knocked off the Saints in New Orleans. Meanwhile, you've got plenty of questions, so let's get to them now. Just remember that all opinions here are mine unless otherwise noted.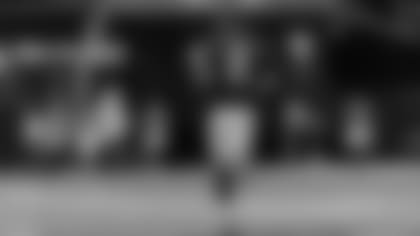 Matthew from Tuscumbia, AL
With Matt Ryan aging, I don't think it's too early to think about Ryan's future replacement. What are your thoughts on Atlanta drafting Tua Tagovailoa and letting him sit behind Ryan similarly to Brett Favre/Aaron Rodgers and Alex Smith/Patrick Mahomes?
Matt: Hi, Matthew. It's too soon and the Falcons have more pressing needs to address than the successor to Matt Ryan at quarterback. In case you missed it, Ryan is still playing at a high level. On Sunday, he completed the longest touchdown pass of his career when he connected with Olamide Zaccheaus for a 93-yard score against the Panthers. Ryan also eclipsed 50,000 career passing yards (50,279) in the process. Next up is John Elway (51,475). Ryan needs 1,197 yards to reach that point. In order to pass Elway this season, Ryan would need to average 399 passing yards per game for the rest of the season. And while we're perusing through the record book, I should note that Ryan (6,682) is 20 pass attempts away from eclipsing Vinny Testaverde (6,701) to move into 12th place all-time. I get that a lot of you are eager to replace Ryan for some reason, but maybe you should tap the brakes and appreciate what you're witnessing for a minute. Ryan will eventually retire and there's no guarantee that the Falcons will land another franchise quarterback like him again anytime soon. Need proof? Look at the Falcons' history at the position and look where they've ranked all-time. No, quarterbacks like Ryan don't come along too often. I think he'll play another two, three or four seasons – if he chooses to. Ryan's current deal runs through the 2023 season. It's too soon to draft a possible successor.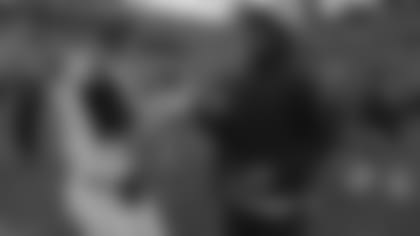 Jerry from Statesboro, GA
Hey Beek! I saw some good things on Sunday. Lindstrom looked promising. Gage is going to be a pleasant surprise next season. And Kazee will be a primary piece of our defense next season. Surprises for next season are as follows: Vic Beasley will be with the team next season, but at a very discounted rate. The Falcons will draft a running back second or third round, Campbell will not be with the Falcons next season. Neither will Trufant. Schaub is also gone. And Falcons fans will lobby for the team to bring hometown boy Cam Newton home to Atlanta. Those will be the surprises next season. I don't like them all but it's gonna happen. Your thoughts Beek?
Matt: Is that Straight from Statesboro? Well, I don't agree with a lot of that, but it's interesting to think about. Look, the Falcons are going to make some very tough personnel decisions following the season. You can count on that much, folks. Based on this season's results and the salary cap situation, they are (once again) going to be forced to get creative with some contracts. And just like any other season, they will opt not to re-sign some players and try to keep some others who are scheduled to become free agents. That's just how this league works. As far as fans lobbying for Cam Newton, that would not surprise me – there's always some who lobby for any big-name free agent it seems. But c'mon, Jerry, that is not happening. The Falcons have a quarterback and Newton is still under contract with the Panthers. Even if Carolina and Newton were to part ways, I'm sure Newton will want to start somewhere (and want starter's money) unless he decided to retire or something. Who knows how that will unfold, but it won't end with Newton wearing the Black and Red. If it does, I'll walk from Flowery Branch to Mercedes-Benz Stadium and back wearing a sign that reads, "Straight from the Beek: I was wrong."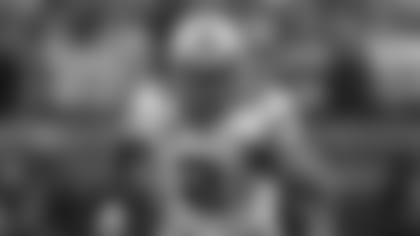 Brock from Idaho
Hey Beek! Who do you think we should draft? We don't have a shot at getting Chase Young but who do think could be a great talent we could get? Will our later-round picks matter more than the early-round picks? I mean, look at Tom Brady and Antonio Brown, they came in the later rounds. Should we start looking for a new running back? Free isn't what he used to be.
Matt: Hey, Brock. I would not say the Falcons have no shot at landing Chase Young. As of right now (if the season ended today), the Falcons would own the No. 8 pick in the NFL Draft. While it would be a steep price, they could always attempt to trade up if they could find a willing partner. My point is, never say never. That said (or not), I think the Falcons should address the defense very early in this draft, particularly the defensive line. There are some good-looking prospects coming out, and right now I'm looking at defensive ends like Young, Yetur Gross-Matos and A.J. Epenesa. I also like defensive tackle Derrick Brown. It's too early (and frankly impossible at this point) to speculate what the Falcons might do in the later rounds of April's draft but, yes, there are always some third-day gems – guys overlooked in the early rounds for various reasons who blossom when put in the right situations at the next level. The Falcons will undoubtedly make some tough decisions regarding their own roster during the offseason, which is quickly approaching – and I'll leave it at that for now.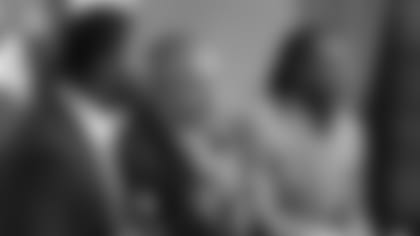 Travis from Villa Rica, GA
Hey Beek, now that Roddy White was inducted into the Falcons Ring of Honor, I'm hearing that Michael Vick could be next. It's a lot of people who don't want to see that due to the dog fighting scandal. He did his time, and I know what he did will follow him forever, but I hope he will be known as the best dual threat QB ever and not the guy who made that bad decision. With that being said I just hope the city of Atlanta can forgive and move forward with inducting him into the ring of honor.
Matt: I can tell you this much, Travis. Not long after I started working for the Falcons, the team honored both Roddy White and Michael Vick. It was a very nice ceremony and I remember a lot of the talk centering around family and redemption. We all make mistakes, some more serious than others – that's for sure. And, as you noted, sometimes those mistakes never leave us – mostly because there will be some who won't let go because they're hurt or for different reasons. I think Falcons owner Arthur Blank said it best when talking about that very topic. He said:
"Much of what our family foundation does since 1995 – and we've granted close to $40 million in grants since then – has to do with second chances and third chances. Michael, like everybody on the face of the earth … has made a mistake in his life, and it starts with the person who is speaking now." Falcons owner Arthur Blank, June 12, 2017
There's no question that Vick was thrilling to watch and a fan-favorite for a time. Vick, whose No. 7 was at one time the top-selling jersey in the country, was named to three Pro Bowls and completed 930 passes for 11,505 yards and 71 touchdowns. He was a legitimate dual threat as a passer and runner, Vick rushed for 3,859 yards and scored 21 touchdowns on 529 runs as a Falcon. Vick, at the time, was the only quarterback in NFL history to ever rush for 1,000 yards in single season (Lamar Jackson is the second to do it). I don't know anything about future Ring of Honor plans regarding Vick, but I appreciate you reading SFTB and for writing in, Travis.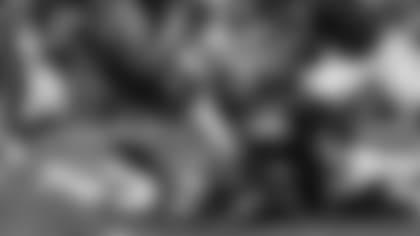 Sloane from Melbourne, Australia
안녕하세요 부리. After Sunday's game I thought it appropriate to break out some Korean. Watching Younghoe Koo's fumble recovery, I haven't been that animated about special teams since Matt Bosher dumped Kenjon Barner. With our season being up and down it is awesome to watch a game like that. All phases of the game producing something special and stoked for Zaccheaus going monster on his first catch. This week we face a heck of a challenge, I agree with you that we will need to be perfect and will be interesting to see which Falcons team turns up. Thanks again for all that you do for the fans, I love reading the thoughts from Falcons fans around the world, positive and negative and your responses. Keep up the good work.
Matt: Ha! Good stuff, Sloane (your Korean translates to "Hi beak" but I still like it). The Falcons have proven they can go on the road and beat a quality opponent in a hostile environment when they knocked off the Saints. And I think they'll need a similar type of performance against the 49ers. When I say they'll need a near-perfect performance, this is what I mean: They must protect Matt Ryan, open up some holes and establish the run game on offense (and eat up the clock). They cannot afford to turn the ball over. Period. They must come away with touchdowns (and not field goals) when in the red zone. On defense, they must shut down the 49ers running game, force some turnovers and steal some possessions. If they can do that, I think they'll have a shot. MAILBAG
Do you have a question about the Falcons that you want answered? Ask a question here and it could be posted on AtlantaFalcons.com.
Go ahead, ask the Beek
Do you have a question about the Atlanta Falcons (or anything football-related) you'd like to ask Matt Tabeek? If so, hit the link. Please remember to include your home state (or country if you live outside the U.S.). Thanks for reading SFTB!