The Atlanta Falcons' season-opener against the Seahawks is 122 days away. And I plan on counting down the days here until the regular-season starts – unless there's some sort of season-altering development between now and then. In the meantime, you've got plenty of Falcons-related questions. So, let's get to them now. Just remember that all opinions here are mine unless noted otherwise.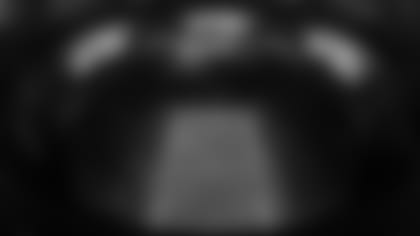 Lee from Atlanta, GA
Hey Beek, we all are ready for some football. Do you think NFL fans will pack stadiums this year? Or do we shelve all those great draft picks and additions for another year?
Matt: Wow, Lee coming in hot with the question that just about every sports fan is wondering these days. Look, I think everyone is planning for the worst and hoping for the best. What happens is anyone's guess at this point. I think we'd all like to think that the scientists and medical experts will get a handle on COVID-19 to the point where people can safely congregate in large stadiums again soon but we're not there yet. Will we be in time for football season? I honestly don't have the answer to that one. I think the NFL has a lot of smart people thinking about it and discussing every single option, too. Stay tuned.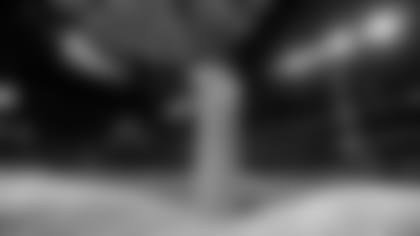 Jerry from Hinesville, GA
Hey Beek! Man, all this virtual stuff and no sports is getting tough. I never thought I would see the day when major sports channels would be featuring stuff like hammer throwing, frog jumping, cornhole, and climbing. How funny is that? What would we do if there was no NFL Network? I don't know how training camp is gonna go because some states are opening, while others are adamant about remaining closed. How will that work? So, let's say we hold joint practices with Miami. Would it be possible for a network to broadcast the practices in full, or does that decided by the discretion of the teams, or does it conflict with rules, TV deals, etc.
Matt: What's up, Jerry. Always good to hear from you. You don't like watching cornhole on TV? What's the matter with you, Jerry? You're right about one thing. Some parts of the country have been hit harder than other parts. New York and New Jersey, for instance, have been slammed and the first responders, front-line workers, doctors, nurses – everyone – are overwhelmed. As most of you know, I tested positive for COVID-19 and, thankfully, the worst is behind me. My father, who is 77 and lives in New Jersey, tested positive, too. He's not doing so well. It's serious stuff and, whether we like it or not, sports are secondary right now. If you haven't been affected or live in an area that hasn't been hit really hard, consider yourself fortunate. But remain vigilant, too. I've said it countless times and I'll keep saying it … you don't think it can happen to you until it does. Let's hope they get a handle on this soon. As far as sending broadcast teams into camps (provided the preseason starts) for joint practices, well, I think the networks have to think it through and make sure they're not exposing anyone, too. There's a lot to weigh and consider. I don't have the answers to those questions, though. We all want football back, Jerry. I believe the NFL will do the right thing. Stay tuned.
Wesley from Greensboro, NC
Hi Beek, I have enjoyed reading your article for a long time. Is it just me, or does the main website for the NFL (www.nfl.com) never make Falcons news very prominent? I often go to that site and then to the Falcons teams page. Literally almost every other team is featured on the main NFL page with trivial news, feature articles, etc., and the Falcons have been overlooked or shorted for years. I get all the news I need on the ATL site but it seems to me we deserve more respect on the site as a whole even with our back-to-back 7-9 records.
Matt: I just checked out today's headlines on NFL.com and you're right, Wesley, there's not much at all there. Even when you go to the individual team sections on the site, there's not much in terms of Falcons-related headlines. Now, when there's a major news story coming out of Atlanta on the Falcons, it's usually covered there, but not a whole lot of day-to-day content. And that's another reason why you (and all Falcons fans) should make AtlantaFalcons.com a must-stop multiple times a day – we'll definitely have it all covered. But I wouldn't take it as a slight. And look at it this way: the more a team wins, the more national coverage they tend to get.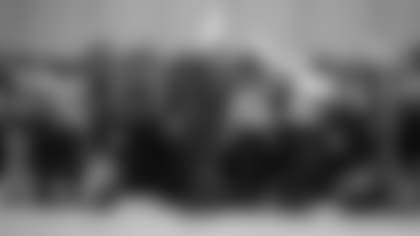 Alissa from Hephzibah, GA
Every NFL team has at the beginning of the season has a 55-man roster, correct? Each season teams bring in undrafted rookie free agents to work out and compete for spots. So, the chances of any of these players making it is slim but how does the "practice squad" play a role in this roster?
Matt: OK, let me clear some things up here, first. Once the season begins, teams will go from maintaining a 53-man roster to 55 players under the new CBA. On gamedays, the active roster will increase from 46 to 48 players, including eight offensive linemen. Also, the size of the practice squad will increase, going from 10 to 12 players in 2020-21 and to 14 players in 2022. Hope that helps answer your question.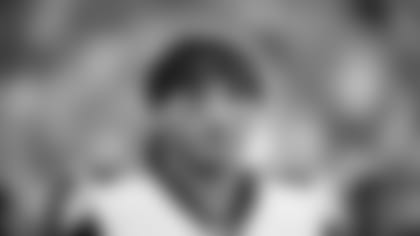 Eric from Norcross, GA
What's up, MT!! First time writing in, so first let me start by saying you do an awesome job with the home-team Falcons. I've been keeping up with your thoughts and updates on the team for some time now, so thank you. OK, my question today is, do you think the Falcons will add DE Austin Larkin to the active roster this year if he does what he did last year in the preseason? I feel he is one of the guys who is a hidden gem on this team and all he needs is an opportunity. What do you think, Beek?
Matt: First of all, welcome to Straight from the Beek – and thanks for the nice words. This space exists for one reason and one reason only: YOU, the fans. OK, count me in as someone who is rooting hard for Austin Larkin. I loved watching him fight and scrap during the preseason last year and expect he'll do the same again this year. I think right now Larkin has an opportunity in front of him. It worked out last year – he saw action in two regular-season games in 2019 – and you'd like to see him make that jump Dan Quinn always talks about with younger players early on in their careers. So, in that respect, it's a big year for Larkin. I'm not making any predictions, but he's definitely flashed at times – and now you'd like to see more of it on a consistent basis. Like I said, I'm rooting for him. He brings his lunch pail to work and grinds.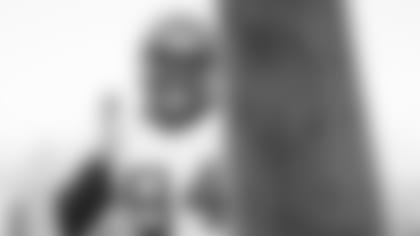 Edward from Savannah, GA
What happened with Deadrin Senat not playing at all last year?
Matt: I was asked about Deadrin Senat back on April 13 and here's what I said back then, Edward. The coaches know the players much better than you and I do. They watch and evaluate them not just in games, but on the practice field, in team meetings and, really, through all of their interactions with them. The players are also competing with others at their position for playing time as well – and the coaches will always play the players who give the team the best chance to win. So, you have to trust the coaches when it comes to playing time. It is about whether you or anyone else has seen enough of them. And, sometimes, players just aren't a good fit – could be the scheme, the team, the environment, the coaches or maybe something personal is going on. It could be a multitude of things. Sometimes players move on and excel and sometimes they don't. All you can hope is that players like Senat and Austin Larkin can continue to develop and improve over time.
Nathan from Groton, CT
Beek, first time here so thanks for taking the time. Two-part question: First, I'm rooting for Dan Quinn. Love the guy. But if he doesn't deliver, I hope Arthur Blank looks for an offensive-minded coach to take over. Who do you see as a fit? Second, if that happens, what is the likelihood of Quinn sticking around as the DC? Why or why not?
Matt: Welcome to Straight from the Beek! You're right about one thing, Nathan – Dan Quinn is a special human being. Wonderful, genuine and as real as they come. I love the guy, too. I've been here since May 15, 2017 – I'm coming up on my anniversary – and in that time, I've come to understand why players buy in and fight so hard for the man. So, yes, I'm rooting for him as well because I think he's one heck of a football coach. Watch that video above and you can see what I mean about how genuinely good he is. Right now all that matters is Week 1 against the Seattle Seahawks. That's it. I know we like to look at the schedule as a whole, but Week 2 or Week 3 doesn't matter right now. The Falcons must open at home with a win. It's not a make-or-break game by ANY means, but it's all that matters. The Falcons must take it one week at a time. Can they win in Week 1? Absolutely. A lot can happen between now and the next 122 days, but I think they have as good a chance as any to come out of the first week with a 1-0 mark. If this team can play every game like they did down the stretch in 2019, with the same fight, heart and determination, I like their chances. I'm not going to get into the "what if" game because it doesn't matter. The team will cross that bridge IF it must down the road. And, as far as the last question goes, no. Head coaches hardly ever stick around like that. When new coaches take over, they like to bring in people they know well and trust.
Mike from Peachtree Corners, GA
I see the direction were heading, and I'm pleased thus far. Matty Ice has more left in the tank, for sure. But, when will it be time for us to look for the next franchise QB?
Matt: Well, at least we both agree that Matt Ryan has plenty left in the tank. As I like to start any conversation off about Ryan, I point to his production, efficiency and durability. And then I like to ask who they (the reader or fan who thinks differently when it comes to Ryan) think is out there – whether it's an unproven college prospect or a soon-to-be free agent – that can do it better. That usually stumps them or it's an easy win for me at that point. Look, until Ryan starts showing obvious signs of slowing down – and he hasn't – there's no need to worry about that quarterback position. Do you want a capable backup available in case he goes down (which is rare)? Absolutely. Do you want to make sure you have competition at every single position? Of course. Do you want to have a long-term plan in place? I'm almost certain the Falcons do. But what matters right now as this team heads into 2020 is this roster and the coming season. That's it. And when it comes to QB1, the Falcons are in better shape than a lot of teams. For whatever reason, some Falcons fans don't appreciate him. I came across this tweet (above) on Tuesday and I thought back to all of the questions (and answers I gave) here about Ryan, and how I had to defend No. 2. It's crazy. Anyway, Ryan is 34 years old and has four more years on his current deal. I see him playing them out here in Atlanta, Mike. He's not given anyone a reason to think differently at this point. MAILBAG
Do you have a question about the Falcons that you want answered? Ask a question here and it could be posted on AtlantaFalcons.com.
Go ahead, ask the Beek
Do you have a question about the Atlanta Falcons (or anything football-related) you'd like to ask Matt Tabeek? If so, hit the link. Please remember to include your home state (or country if you live outside the U.S.). Thanks for reading SFTB!