Who doesn't love this time of year? I mean, outside of the actual draft and the season actually kicking off, this time of year – the getting-to-know-the-prospects period et al – is fun. And so are all the mock drafts, rumors and speculation. That said, the Falcons have a large contingent out in Indianapolis checking the medical reports, conducting interviews and evaluating the prospects in person. And you, the fans, have plenty of questions and comments. So, let's get to them now. Just remember that all opinions here are mine unless otherwise noted.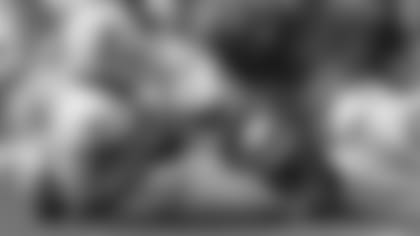 Jim from Townsend, TN
Solid pick, Beek. Appears that, even at pick 16, we have a good shot at a quality edge rusher.
Matt: Thanks, Jim. And in case some of you readers out there missed it, I have the Falcons taking edge rusher/linebacker Zack Baun in my latest mock draft. You know, people ask me why I change up some of my picks from week to week in my mock draft. As I explained in the first one I rolled out, it's all about trying to gauge what the Falcons might do on top of trying to identify what the teams picking ahead of Atlanta are going to do, too. Sometimes there are reports about teams showing interest in a particular player or position – and, sure, they could be smokescreens – but the point of the mock is to show how the draft could unfold and play out. I thought they would go offensive line last year and they did – twice! I had Chris Lindstrom going to the Vikings though and I thought the Falcons would take Andre Dillard. He ended up going to the Eagles. This year I think the Falcons will go defense, specifically the defensive line. I'm hoping they go edge rusher because I think it's a serious need. You can check out all four of my mocks drafts here (there are links to the other three in the latest one).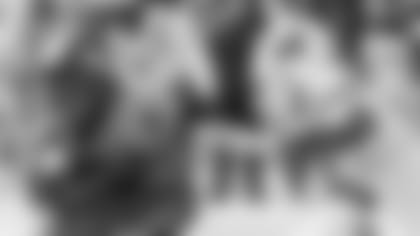 James from Newport News, VA
Beek, great job!!! Just wanted to know when we are going to get some nasty on the field players and gentle-as-a-giant off the field? I really think our attitude has to change to meet the "Dirty Bird" name title. Now as for as your mock draft pick, I'm with it. Stay blessed.
Matt: Zack Baun is, like I wrote, a sideline-to-sideline wrecking ball. A playmaker for sure. I think in the right scheme, he could be a really good player in this league for years to come. I think the Falcons need edge rushers in the worst way – as well as guys who can fly around and make plays. Baun gives you a bit of both, so that's I picked him there at 16 this week. We'll see how free agency plays out and what other teams do (including the Falcons) between now, through free agency and up to the draft. All I know is that the Falcons must generate more pressure on opposing quarterbacks in 2020.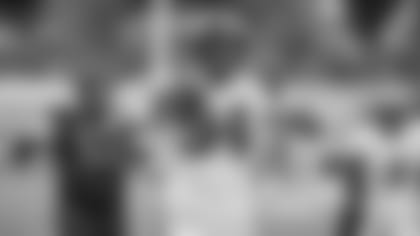 Blake from Houston, TX
Zack Baun, from highlights he looks great. Athletic, comes off the ball, makes plays, but everybody looks good off the highlights. From very little research I got to do on this guy, his physical attributes look great 6-foot-3, 230 or so pounds, almost looks like a fit for De'Vondre Campbell if Campbell makes up his mind to play somewhere else. I think this would make a good replacement, but this depends on De'Vondre.
Matt: There's a lot to like about Zack Baun, Blake, and that's why many draft experts in the media are projecting him to go in the first round. I think he'd fit well into Dan Quinn's defense, mainly because of his quickness, versatility, athleticism and nose for the football (making plays). It'll be interesting to see what the Falcons do at 16. Will A.J. Epenesa be there? Will one of the defensive tackles (see Javon Kinlaw) still be on the board? Will Jeff Okudah, the top corner in this class, somehow slip to 16 (I doubt it)? Or will a playmaker like Baun be there? Should be interesting to watch it unfold. Plus, we still have to wait and see how free agency plays out, too.
Arthur from Decatur, GA
Beek give me a break don't do anymore mock draft between you and Thomas Dimitroff drafting falcons won't be competitive for next ten years. Arthur Blanks you need to trade Julio Jones or Matt Ryan or both to secure the future of the falcons organization or sell the team and beek get a real job.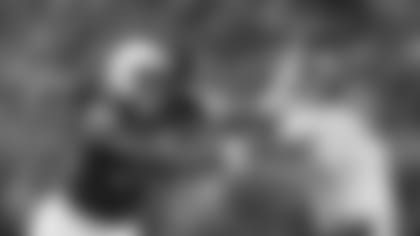 Jimmy from Henry County, GA
I don't hate the Zack Baun pick, but pending an explosive combine think he may be available in second round. I'd rather take A.J. Epenesa or Yetur Gross-Matos first, and maybe trade back up with a second pick. Definitely want to double up on pass rushers though, maybe Curtis Weaver or Bradlee Anae in second round. Thoughts?
Matt: Jimmy, I think Falcons fans should/would be ecstatic if they ended up taking A.J. Epenesa with the 16th pick (if he was on the board, and I think he will be). In my third mock draft, that's the scenario I have playing out for the Falcons. In my final mock draft – which I release the week of the NFL Draft – I'll unveil the player (or direction) I'm convinced the Falcons will take. Each week we learn a little more and see how things play out in free agency. As far as your take on it goes, I think Epenesa and Yetur Gross-Matos are being projected as first-round picks for a reason – they're both very good players. Do I think the Falcons will take two edge rushers? It's quite possible. But I think they're going to address cornerback, linebacker and running back, too. Oh, and do NOT overlook the importance of continuing the offensive line overhaul. That's a work in progress, and it wouldn't surprise me if they dip into free agency there once again. Stay tuned.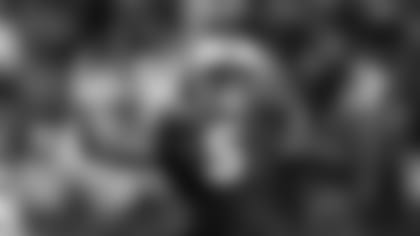 Jerry from States, er, Hinesville, GA
Hello, friend. First question, will you be at the draft party? Would be great to have a SFTB Meet and Greet. Next question, I have posted many times about us moving down in the first round. Now I will offer a move-up scenario. How about we move up and get Derrick Young out of Auburn or Simmons out of Clemson? All it would cost us is our second second-round pick and our third-round pick to move into the top 10. I think it's worth it. Do you?
Matt: Jerry, I probably won't be at the draft party, but that could always change. I'll keep you guys posted on that front. I'm assuming you mean Derrick Brown and Isaiah Simmons, both of whom are projected to go in the top 10. Honestly, I think Brown will be the first defensive tackle off the board and I believe he'll be a top-three pick. I also think it'll be too costly to move up that high, Jerry. The Falcons need all seven picks, in my opinion. I think if they can't hit homeruns with the first three picks, that'll be huge. I'd love to see two impact players on defense and a top running back with their first three picks. I just don't see them moving up.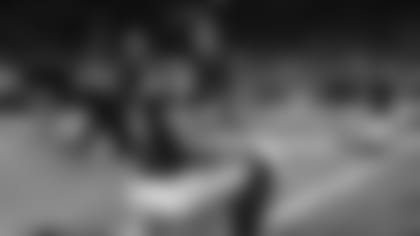 Ryan from Gainesville, GA
Hi Beek, with all of the offseason news we've received so far, why has there been radio silence around the topic of Devonta Freeman's future in Atlanta? Free has been posting some cryptic things on his Instagram seeming to suggest he's unhappy with our organization and may be on the way out. His latest post even seems to maybe suggest he wants to go/is going the Raiders in Vegas? When can we expect to hear about his fate?
Matt: Look, I wouldn't spend too much time trying to reading into emojis on a player's Instagram page. It could mean so many things … or it could mean absolutely nothing. All we can go by is what Dan Quinn, Thomas Dimitroff and Falcons owner Arthur Blank say – those are the voices and statements that count in the end, Ryan. I'd stay off the message boards and try not to read into the emojis. As soon as we know something, we'll be sure to have it here on AtlantaFalcons.com – that I promise. (And make sure you download the latest version of the app and sign up for breaking news alerts, too.) MAILBAG
Do you have a question about the Falcons that you want answered? Ask a question here and it could be posted on AtlantaFalcons.com.
Go ahead, ask the Beek
Do you have a question about the Atlanta Falcons (or anything football-related) you'd like to ask Matt Tabeek? If so, hit the link. Please remember to include your home state (or country if you live outside the U.S.). Thanks for reading SFTB!