The Falcons picked up their fourth win of the year, beating the Panthers 40-20 on Sunday, and now they'll begin focusing on what might be their most difficult opponent of the year – the 11-2 San Francisco 49ers. In the meantime, Falcons fans have submitted plenty of questions and comments – so let's get to them now. Just remember that all opinions here are mine unless otherwise noted.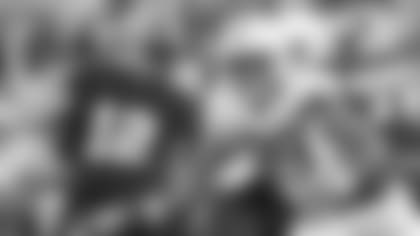 Ronald from Port Orange, FL
Nice game (Sunday) for the home crowd. I'll get right to my question. I have seen a couple mock drafts, and I do know they are mock drafts, but a couple I've read have the Falcons taking a wide receiver in the third round. Do you really think our GM would do that with the receiving corps and back-ups we have? I was thinking more of offensive and defensive line in maybe ever the first five draft picks.
Matt: Mock drafts, especially ones published with three weeks to go in the regular season, are just educated guesses (and that's putting it nicely for some of them). The draft order has yet to be determined, and there's a lot that will happen between now and the end of April – there will be coaching (and possibly front office) changes and free agency. That all said, I think the Falcons' biggest needs are along the defensive and offensive lines, especially at edge rusher. The Falcons need a difference maker coming off the edge. Trying to guess who the Falcons will take in the third round right now is like trying to guess the score of this year's NFC title game without knowing who will be playing in it. In other words, I wouldn't get too worked up over it, Ronald. Fans should be thinking about that first pick, really. And the names I'm looking at are Chase Young, Yetur Gross-Matos and A.J. Epenesa. And in case you're wondering, the Falcons would have the No. 8 pick in the NFL Draft if the season ended today.
Ryan from Chicago, IL
Hey Beek, a great win today against the Panthers, the run game came together for once and passing game complimented it well. However, at what point are we upset over a win. I know, I know, embrace the win no matter the situation, but last year we were 4-9 and won out which hurt our draft. Thoughts on our precarious situation between winning and drafting?
Matt: Well, I can tell you one thing – the coaches and players are going to do everything they can to beat the 49ers, Jaguars and Buccaneers. At this point all you can do is let the chips fall where they may and see how it all shakes out in the end. Getting upset over a win isn't going to change anything.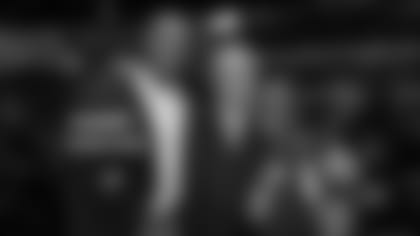 Mark from Marietta, GA
Hi Beek. Three key takeaways from Sunday's game against the Kittens. 1. Roddy White Ring of Honor. 2. Matt Ryan 50,000 career yards passing. 3. Rookie Chris Lindstrom gets significant playing time. OK, 4. 93-yard TD pass to rookie who nobody can pronounce his name. Beek say?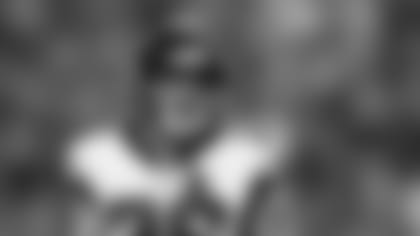 Wes from somewhere in GA
Hi Beek! Our defense had been doing better lately, but one thing confuses me. I am wondering how much Isaiah Oliver is paying the Falcons to let him play for them. Honestly, I am a little embarrassed to wear Falcons shirts while this guy is on our team. It seems like Oliver is involved in every blown defensive play, and I do not remember him ever doing anything good. I mean I guess having him on our team could make the rest of our defense feel better knowing that they could be worse, but seriously, why is Isaiah Oliver allowed to start? I officially offer to play cornerback for HALF of Oliver's pay, and I guarantee that I will do better than him. And I am 5-foot-8 and run a 25-second 40.
Matt: You can definitely talk some trash, so I'll give you that much, Wes. Look, I get you're not a fan of Isaiah Oliver, and he's definitely had his ups and downs during his second year in the league (really his first as a full-time starter). They key thing you stated is that the defense is playing better as a whole; they have since the bye week, really. Oliver registered three tackles against the Panthers. Players (in general) tend to improve most from their first to second years and some make a leap from Year 2 to Year 3. My point is, stay patient with Oliver. He's still learning the game. In the meantime, you should also start working on that 40 time. That's horrendous, dude.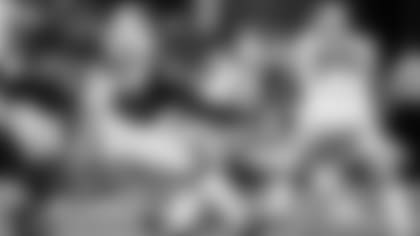 Al from Cumming, GA
I went ballistic when Dan Quinn announced that he was moving the NFL leader in interceptions to nickel back so a guy with less interceptions in his career than Damontae Kazee had in one season for communication reasons. This was the second-worst decision Quinn made in the preseason. The first was paying Vic Beasley $14 million. Quinn lost this season before it started.
Matt: The defense definitely did not meet expectations in the first half of the season, Al. No doubt about it. They were near the bottom ins just about every major statically category through the first eight games. But give credit to Dan Quinn for recognizing that changes needed to be made, including moving Damontae Kazee back to safety (where he played last season) and tied for a league-best seven interceptions. The defense has played much better in the second half of the season. And Vic Beasley had his first two-sack game of the year against the Panthers and now has six for the year (more than each of the last two years).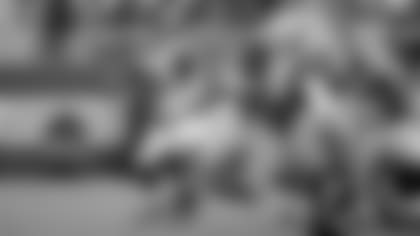 Michael from Wisconsin
Awesome, the Atlanta Falcons win over the Carolina Panthers! I've been cheering on the Falcons since 2002. What will it take for the Atlanta Falcons to defeat the San Francisco 49ers?
Matt: It was definitely fun to watch the Falcons complete the sweep of the Panthers on Sunday, and it seemed like everyone had a hand in it – from special teams to both side of the ball. Taking on the 49ers – in their place, no less – will not be an easy assignment by any means. San Francisco is playing as well as any team in the NFL right now and currently own the top seed in the NFC. The Falcons are going to need to put up points, protect Matt Ryan, run the ball (To eat the clock) and force some turnovers on defense in order to have a chance at beating them. They must play a near-perfect game. MAILBAG
Do you have a question about the Falcons that you want answered? Ask a question here and it could be posted on AtlantaFalcons.com.
Go ahead, ask the Beek
Do you have a question about the Atlanta Falcons (or anything football-related) you'd like to ask Matt Tabeek? If so, hit the link. Please remember to include your home state (or country if you live outside the U.S.). Thanks for reading SFTB!