We are now less than 60 days – 59 to be exact – until the Falcons are scheduled to kick off the 2020 season on Sept. 13 against the Seahawks at Mercedes-Benz Stadium. Wow. It seems like yesterday we were hitting 100. Time flies, even during a pandemic. In the meantime, you've got plenty of questions, so let's get to them now. Just remember that all opinions here are mine unless noted otherwise.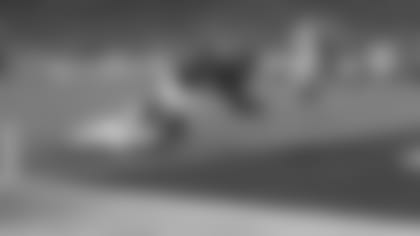 Justin from Roswell, GA
Beek! Appreciate all you do for us Falcons fans. We appreciate you! I think it's going to take 10 wins for the Falcons to even have a shot at getting into the playoffs, and even that might not be enough. What do you think, Beek?
Matt: Thanks, Justin. I appreciate you guys more than you'll probably ever know. When you look back at the final standings of the 2019 season, five of the six NFC teams that earned playoff berths had at least double-digit wins. Only one team did not, and that was the NFC East winning Eagles (9-7). In the AFC last year, it was the same deal: Five of the six teams who clinched playoff spots had at least 10 wins. The Titans (9-7) were the lone exception. That said, I'm going to agree with you, Justin. But here's a reason to be optimistic if for some reason the Falcons aren't on track to win 10 games when December rolls around: The NFL has expanded the playoffs by two teams (one in each conference) for 2020. So, maybe nine or even eight wins might be enough to squeak in this year. And remember, all you need to do is get in and be playing well. There have been plenty of wild-card teams to advance deep into the playoffs and even win Super Bowls.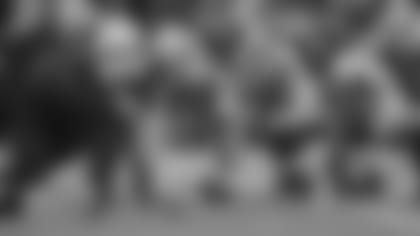 Marcus from Warner Robins, GA
Yo, Beek. Hope you and the fam are good and healthy. So much talk is spent here talking about the quarterback and it is crazy. Most fans know the O-line is going is to make-or-break this offense and possibly the season, right? And is it fixed, Beek?
Matt: I agree with you wholeheartedly, Marcus, when it comes to the quarterback talk here. It's crazy how some fans actually believe that Matt Ryan is what's holding this team back. I don't get it. I've written repeatedly that great teams are built up the middle and win in the trenches. The Falcons have struggled up the last few seasons, particularly the last two as they've surrendered a whopping 92 sacks and struggled to run the ball consistently. That scenario usually means the team is passing a whole lot more because they're in third-and-long situations more. And that's one of the reasons the Falcons among the top-five in passing last season. That might be great for fantasy football owners, but it's not an ideal way to win football games in the NFL. The Falcons have invested two first-round and one third-round pick in the offensive line the last two seasons. They also signed two offensive linemen on the first day of free agency last year. They acquired Alex Mack and, not too long ago, signed Jake Matthews (another first-round pick) to an extension. My point is the Falcons have invested a lot into the offensive line. It's not like they haven't tried to fix it! Will it all come together? Will someone step up and win the left guard spot? Can the unit, as a whole, stay healthy for an entire season? Those are three big questions that I don't have the answers to right now, but they will determine the fate of this offense (and team) this season.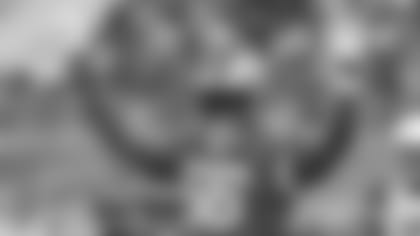 Adam from Spartanburg, SC
Hey, Beek. Second time writing in and love SFTB. Need it with coffee every day, my man. My biggest concern is the Falcons pass rush. I'm optimistic when it comes to Dante Fowler. I don't feel as confident when it comes to Takk McKinley and when it comes to depth there, I really don't feel good. What says the Beek?
Matt: Pass rushers, especially the really good ones, are starting to make quarterback-like money. Not quite, but they're inching closer. Why? Because really good pass rushers are the players who can ruin a day for those high-priced quarterbacks and their respective teams – and they're hard to come by, Adam. Teams generally don't let those good one walk in free agency and if for some reason they do, they are very expensive. Drafting one isn't exactly easy, either. The Falcons have certainly tried in that area, as well. To answer your question, the Falcons are hoping that Dante Fowler's arrow remains pointing up. His career got off to a rocky start (injuries, etc.), but he arrives in Atlanta coming off his best season yet. He's had one really good season. Vic Beasley has similar overall numbers, but his career thus far, is playing out differently: he started off with his best season and hasn't quite matched that level since. The Falcons are hoping that Takk McKinley can finally have that breakout season in 2020. If you haven't read my recent story on McKinley and why I think he's one of the Falcons' top 10 players poised for a breakout season, please give it a look. I explain why McKinley is poised to have a big year. And I agree with you regarding depth, Adam. The Falcons don't have any proven pass rushers backing these guys up right now. If Fowler or McKinley should go down, that warning flags will go up and the caution lights will turn on.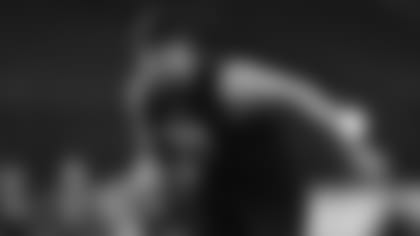 Jackie from Buford, GA
Beek, what rookie is going to surprise us most? I'm anxious to see these guys play!
Matt: I think almost all Falcons fans are excited to see Marlon Davidson suit up and go out and back up the talk with some walk. Davidson was really good player at Auburn and the Falcons really likes his size, skills and versatility. They also like his attitude. His backstory is incredible, too, and if you haven't listened to Davidson on Bird Noises yet, I recommend it. But in terms of surprising Falcons fans … I think Matt Hennessy could be a player who ends up surprising us. His name is being thrown around as a possibility to actually earn the starting job at left guard. If that happens, it would be somewhat of a pleasant surprise indeed. The guys in front of Hennessy on the depth chart – Jamon Brown and James Carpenter – will have a lot to say about it first. Stay tuned.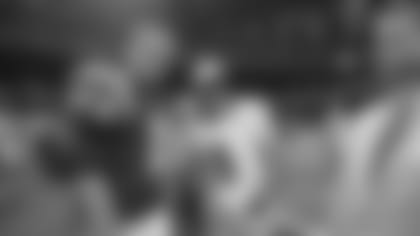 Brian from Gainesville, GA
Matt, do you think the Falcons have any chance at winning the NFC South? The Bucs and Saints look stronger than last year. The Panthers are kind of a wild card to me. They might sneak up on some teams I feel. What do you think?
Matt: Hey, Brian. A chance? Absolutely. Will it be easy? No way. It might sound like a cliché here, but it's hard to win games in the NFL. The NFC South now has Tom Brady, Drew Brees and Teddy Bridgewater along with Atlanta's Matt Ryan. When it's all said and done, we're taking about three potential Hall of Famers. I do think the Bucs were better than their 7-9 record from a year ago. I think they've gotten better on paper. I think the Saints will be really tough once again, too. Are they better? I don't know, but it's not like they've lost a lot of talent from a team that finished 13-3 a year ago. I think the Falcons are better on paper, too. And I don't think it would be surprising if the Falcons ended up winning nine to 11 games, either. As for Carolina, they are somewhat of a wild card, Brian. I don't think anyone knows what to expect from them right now after all of the changes they've made, form coaching to personnel. MAILBAG
Do you have a question about the Falcons that you want answered? Ask a question here and it could be posted on AtlantaFalcons.com.
Go ahead, ask the Beek
Do you have a question about the Atlanta Falcons (or anything football-related) you'd like to ask Matt Tabeek? If so, hit the link. Please remember to include your home state (or country if you live outside the U.S.). Thanks for reading SFTB!