We're just nine days away from the Falcons' 2019 training camp. How pumped are you guys right now? Who (or what) are you looking forward to seeing the most? The rebuilt offensive line? Any wrinkles Dan Quinn is bringing to the defense? Should be fun to watch it all unfold. So, let's get to your questions. Just remember that all opinions here are mine unless otherwise noted.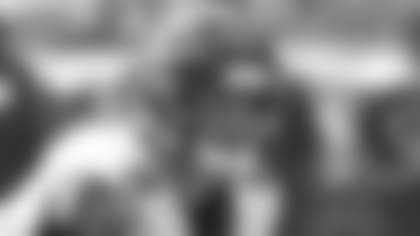 Jesse from Savannah, GA
Hi, Beek! One of my favorite segments on sports talk shows is when they bold predictions, predictions that are out there, but not at all impossible. I wanted to see what you think about a couple of mine. First one: Matt Ryan will throw for 5,000 yards and Julio Jones will catch for 2,000 yards. Second one: Falcons will have both a top-5 offense and defense this season.
Matt: Those are certainly and a bit out there – but not farfetched by any means, Jesse. Matt Ryan threw for 4,924 yards last season. So 5K isn't a reach. Julio made 113 catches for 1,677 yards in 2018. And in 2015, he caught 136 balls for 1,871 yards. So, again, 2K doesn't seem unrealistic. I will say this, if you told me those two marks were met, the first thing I'd wonder about is how efficient and consistent the running game was at the same time. Why? Because I think this offense can be better if there's balance – and Ryan actually throws less. We shall find out soon enough. As far as the top-five offensive and defensive units … well, if that happens, it's going to be quite a season. I'd settle for top 10 in both at this point.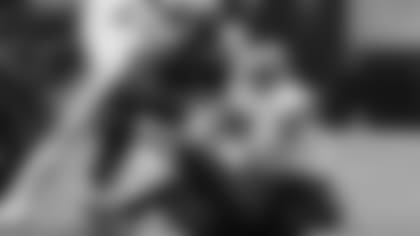 Kevin from New York, NY
Hey Beek, born and raised in Dunwoody, now a lonely Falcons fan in NYC – so thank you for making me feel like I can still follow the team! The more I've digested this roster that Dan Quinn and Thomas Dimitroff have built, the more I like it. You have to think DQ will get the most out of the defensive side of the ball and that Takk McKinley and Vic Beasley can be consistent disruptors in the right situation. Do you think a bend-and-not-break defense (similar to the Chiefs last year) would be good enough for double-digit wins, given what we have offensively?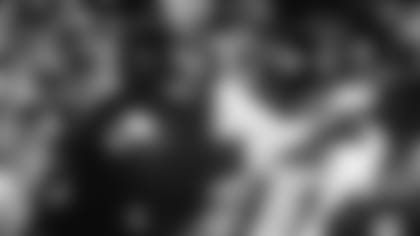 Matt: Is double-digit wins or winning the Super Bowl the ultimate goal? Because in order to win a championship, I believe you need to have more than just bend-but-not-break defense, Kevin. When you think of the Bears' great 46 defense in 1985, do you think of a "bend-but-don't-break" defense or one that tortured quarterbacks? Or how about the Steelers' Steel Curtain? Or the Cowboys' Doomsday defense? It's all about pressure, Kevin. Relentless pressure. When you have a nasty defense – one that imposes its will on other teams by relentlessly harassing the quarterback, forces turnovers, shuts down the run when it counts and tackles well – I think you can win the big games. And championships. I'll take that kind of defense any day.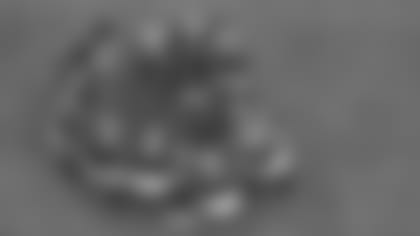 Johnnie from South Abington Township, PA
What's up, Beek? I love your column. It gets me thru the dark days of the offseason. Born and raised in South Georgia and a lifelong Falcons fan. Do you think we'll utilize the no-huddle this season? Matt Ryan thrives in the no-huddle. I think it would keep defenses on their heads and we definitely have the weapons to run it.
Matt: Well I think we'll definitely see the no-huddle (or hurry-up) offense in certain situations, Johnnie. I was on the radio the other day – 92.9 The Game – and John Fricke asked me what sort of wrinkles we can expect to see in the offense this year with Dirk Koetter calling plays. To be honest, at this point all we can go on is what the Falcons have done in the past, what Koetter's offenses have looked like in the past and what the Falcons looked like when Koetter and Matt Ryan were together back in 2012-14. We've seen this offense in limited action during OTA and minicamp practices – which the team uses primarily to teach new players and rookies the scheme basics while getting in some conditioning. Once we get into training camp and see them actually hitting and playing (especially during the five preseason games), we'll know a whole lot more about the offense. The Falcons also practice situational football quite a bit, including the hurry-up or 2-minute offense. Will they employ the no-huddle at other points of games this year – whether it's to keep a defense on its toes or to score quickly? It's certainly fathomable. And thanks for the kind words!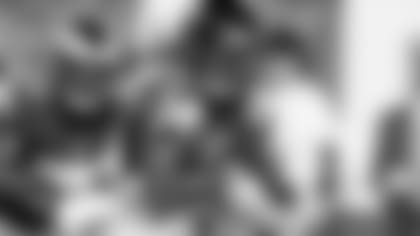 John from Bay Head, NJ
I know this is a pretty bad question that'd make you look bad if asked ... but it looks like Melvin Gordon is demanding a contract immediately or he is leaving LA. If Devonta Freeman has an injury-filled year or Ito Smith plays bad, is there any way we could look to trade them away for cap reasons to possibly afford Melvin Gordon?
Matt: John, Melvin Gordon is under contract – he's playing the fifth-year option of his rookie deal and is reportedly going to make $5.6 million with the Chargers – and doesn't want to play without some long-term security (a nice, big contract extension). It happens all the time in pro sports. The Chargers will work something – either with or without Gordon – this season. The Falcons have Devonta Freeman back and, by all accounts, he's healthy and poised to return. Freeman is a difference-maker when he's healthy and on the field – and I think he'll be one of the keys to the Falcons' success in 2019. The Falcons also have considerable depth at the position behind Freeman. The premise of your question is "if Freeman has an injury-filled year." Well, we'll have to wait and see. Ask me then about sort of trades because right now it just doesn't make any sense.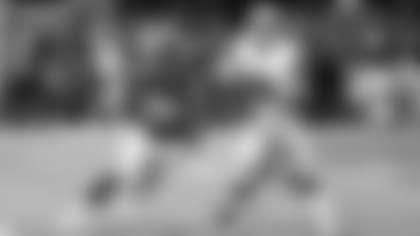 Scott from Dalton, GA
Not so much a question, but a point about Adrian Clayborn. Yes, he is nearing the end of his career. Football doesn't have as many 12- and 14-year players as baseball or even basketball does for obvious reason. It is a very physical game. The one big reason beyond the hope on the field that Clayborn can impact the game is John Cominsky. The two things stressed about him were (unbelievable numbers at the combine) and (raw). The "brain trust" of the Falcons obviously has concerns about the defensive line. Just look at all the signings. Both sides of the ball at the line of scrimmage have issues, but the offense got the most attention. Anyone can see why Adrian Clayborn is a big asset if they just stop to think about it.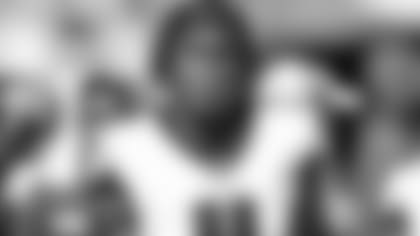 Mark from Clarksville, IN
No question. Thanks for posting my question the other day about Julio and Grady's contracts being so long in coming. And, I knew that it was the 15th of July, but a late-night typo got it wrong. Honestly, as a player, I would want the best money possible because it is a business. But it just seems that we have more trouble locking up our high players than other teams. So, here's to something getting done in the next few days and to a very successful season.
Matt: Ah, no worries, Mark, and thanks for writing in. As I noted earlier this week, the expectations are that both players will receive new deals – mainly because that's what Falcons GM Thomas Dimitroff has stated publicly – but, as you know, anything can happen. Stat tuned.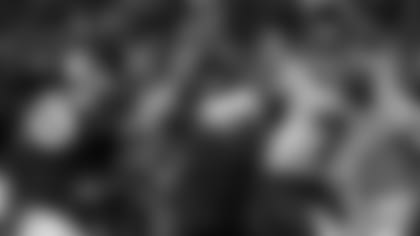 Jeff from Stockbridge, GA
Okay, I read this regularly and I'm a little fed up with all the complaining about what the Falcons haven't done for Michael Vick and his so called 'legacy' with this team. It seems that 'redemption and second chance' keep coming up as if he didn't get the opportunity for either. Did he not play for the Eagles? Did he not sign with the Jets and the Steelers? Are those not second chances or redemptive measures? Let us not forget that, when given the opportunity to come clean about the rumors of things going on at his home, he lied to everyone. He lied to his teammates, his coaches, Mr. Blank, and the commissioner. He didn't 'come clean' until he was caught red handed in the middle of it all. The Falcons owe him nothing in my opinion. I saw Vick play and I saw how he reacted to the fans of this team when he felt they were shortsighted about someone else on the team. Add to that the fact that the team hired an 'offensive genius' to help mold him and make him better all while he wasn't really applying himself. There was some moderate success when Vick played but people act like he was the greatest player in Falcon history, which he wasn't, not even close. I thought all the grousing about trading Brett Favre was ridiculous. Little did I know that ridiculous was just the tip of the iceberg.
Matt: I always try to make sure everyone's views are represented here, especially when readers have strong opinions on something. So, for that, I thank you for writing in. When Michael Vick played – especially here with the Falcons – he was a rare and gifted athlete. We all make mistakes in life and, depending on the severity of them, we pay a price. Vick, as you noted, made some and paid a price. And, as you also noted, he did get another chance to play in the NFL – and he played quite well. Fans are always going to debate a player's greatness or "who was better," and Vick is often in that conversation when it comes to Falcons quarterbacks. Thanks again for your thoughts and taking the time to write in. MAILBAG
Do you have a question about the Falcons that you want answered? Ask a question here and it could be posted on AtlantaFalcons.com.