Alright, Falcons fans. We're less than two weeks away from kicking off the 2019 training camp – and you've got plenty of questions this morning. So, let's get to them. Just remember that all opinions here are mine unless otherwise noted.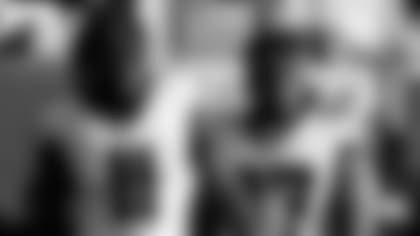 Mark from Clarksville, IN
OK, no fanfare and no hype. Why can't the Falcons get Julio Jones and Grady Jarrett signed? Why do we always wait to last minute to get things done? And if Grady doesn't get a deal before the 25th of July, is the franchise tag really worth it? Frustrated!
Matt: If you were a player negotiating on a new deal, Mark, wouldn't you wait and see what other players at your position are getting in terms of new deals, especially if you believe you're worth more? Aside from that huge point, there's no need to rush things. The deadline for teams and players on the franchise tag to work out a multi-year deal is July 15, not the 25th. Otherwise that player – in this case, Grady Jarrett – will play the 2019 season under the one-year tag. The tag gave both sides more time to negotiate a long-term deal. There's no deadline for Julio Jones, either. He's got two more years on his current deal and the Falcons have said it's a top priority to get a new one in place for him this offseason. There's no reason whatsoever to think it won't get done. There are a lot of moving parts in play here, Mark, and the Falcons are also looking at their future concurrently – and other players they may want to sign long-term. It's not as simple as signing a couple of checks and calling it a day.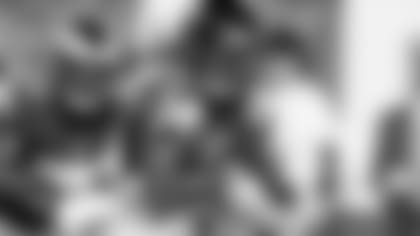 Marlon from Oakland, CA
Hey Matt, how's it going??? I'm getting excited for the upcoming season and to see how my boys will do this year. My question is on the offensive side of the ball. Do you think ATL will create a three-headed monster in Freeman, Smith and Ollison? Kind of like an Earth (Freeman), Wind (Smith) and Fire (Ollison) type of combination simply because of each one's running style? I actually like the combination. JMO!!
Matt: That's certainly a catchy nickname, Marlon. But if there's one thing Falcons fans should've learned about nicknames from last season is that they must be earned first on the field. Don't you remember all the questions/suggestions last summer about nicknames for the defense prior to the season? The Falcons were a top-10 unit the season before and then 2018 happened – and they were decimated by injuries in the process. Now, back to the running backs for a minute. It's great to see Devonta Freeman back out there running around – he not only brings a ton of energy and adds a different dimension to this offense, but I think he's going to be a key factor to the Falcons' season in 2019. I expect Ito Smith to be more improved, too. All we've seen of Qadree Ollison thus far is him running around in a helmet and shorts. Let's see how things shake out, especially before we start handing out any kind of nicknames.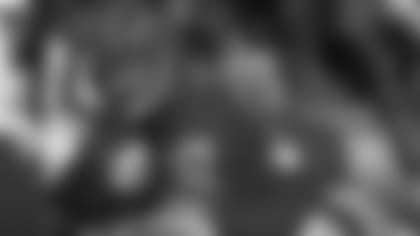 Matt from Hartwell, GA
I just wanted to say that I have been a Falcons fan all of my life. My first-ever memory of them was in 1972 or '73 when Gen. Bob Lee was at QB. Dave Hampton at RB, coming up 3 yards short of being the first 1,000-yard rusher in team history. LB Tommy Nobis tearing heads off of ball carriers and big-play Ray Brown. After a few dismal years, they added Bart and started to turn things around in '77 when Jerry Glanville created the greatest defense ever in a 14-game season known as GRITZ BLITZ. Just thinking about it makes me want to scream, "OH HELL YES!!!!!" There was a banner which had that written on it at home games. Bart got 'em their first playoff win in dramatic fashion, and they took the world champion Dallas Cowboys to the wire but then Danny White happened. And after an injury-filled '79 season they came back in 1980 and had the best team in football … but then Danny White did it to us again. Leeman sat on it and we didn't see anything but misery till Jerry came back. He took them to a playoff win but lost to eventual world champion Washington in the playoffs. A few more miserable years brought Dan Reeves to town and all I can think about now is my son who has just begun to understand the game running into the kitchen where I had slinked off to … sure they were gonna lose again screaming at the top of his lungs, "DADDY, HE MISSED IT HE MISSED IT!!!!!!!!" He had tears in his eyes just as I do now. Telling you about us doing the Dirty Bird in the streets of Hartwell, Ga., that night … you guys probably remember the rest of this story, but I just want all of you to know that being a Falcons fan has been hard on me and a lot of others who will always cherish our Atlanta Falcons memories … and always remain loyal no matter what because that's what true fans do.
Matt: Wow, thanks for taking us for a trip down Memory Lane, Matt! The Falcons have certainly had their share of memorable characters, great teams and a few that have been on the cusp of a title. Maybe the 2019 Falcons will create some great memories for you and your family … they certainly have the makings for something special. Thanks again for sharing.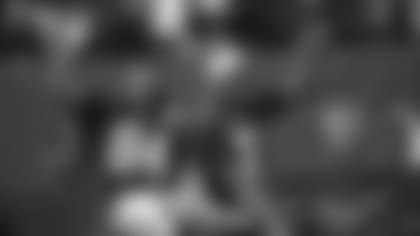 Travis from Newnan, GA
Hey, Beek. I have a question about Michael Vick. Do you think the Falcons will retire his jersey? In my opinion, this is long overdue, and you can make the same case for Roddy White. Do you know if the Falcons organization is considering this in the near future?
Matt: I'm not sure if you recall this, but back in June of 2017 the Falcons honored both Michael Vick and Roddy White in a special ceremony that was very much about relationships, second chances and redemption – and both players received their jerseys framed, for what it's worth. As far as formally retiring their numbers and whether that will happen, I don't have the answer for you on that one right now. When Falcons owner Arthur Blank was asked about the possibility that day, he said, "We have a process that we have to go through with that, and certainly, given their records as Falcons players and their careers, they would certainly be considered for that." Six Falcons players have had their jerseys retired: No. 10 Steve Bartkowski, No. 31 William Andrews, No. 57 Jeff Van Note, No. 58 Jesse Tuggle, No. 60 Tommy Nobis and No. 78 Mike Kenn.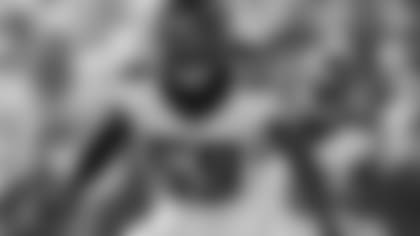 Aidan from Warwick, NY
We have three big names in contract years. Do you think we could get all of the big names back? The names include Julio Jones, Grady Jarrett, and De'Vondre Campbell. Is one not coming back?
Matt: Just to be clear, Aidan, all three of the players you mentioned above are under contract – and all three will play this year for the Falcons. Julio Jones and the team are currently negotiating a new deal. Grady Jarrett received the franchise tag and the two sides have until July 15 to work out a long-term deal. De'Vondre Campbell is in the fourth and final year of his deal and is set to become an unrestricted free agent in 2020 at the moment. Hope that clears things up for you.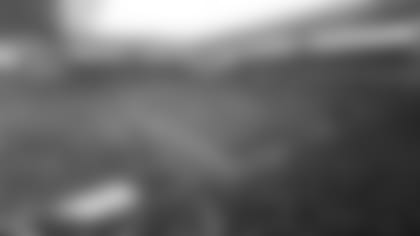 Jack from Gloucester, United Kingdom
Hi, Matt. Less a Falcons, more of a personal question. Outside of Wembley, the new Spurs ground and the Mexican stadium (can't remember its name), which other international stadiums would you like to see the Falcons play in? Personally, I'd like to see them play in some of Europe's biggest stadiums, i.e., Bernabeu, Old Trafford ...
Matt: I have never been to a game overseas or outside of the country, Jack, so to watch them play in any stadium like that would be a thrill. But to be very honest, I don't spend a lot of time thinking about that these days … the ONLY stadium I'd really like to see the Falcons play in (outside of Mercedes-Benz Stadium) is Hard Rock Stadium (pictured above) in Miami Gardens, Fla., on Feb. 2, 2020. That's when Super Bowl LIV is scheduled to be played – and I'd really like to be there. MAILBAG
Do you have a question about the Falcons that you want answered? Ask a question here and it could be posted on AtlantaFalcons.com.