We're about a week away from the new league year beginning and the start of free agency. Oh, and the NFL Draft is right around the corner, too. In the meantime, Falcons fan from all over the globe have been sending me questions about the team – so let's get to them now. Just remember that all opinions here are mine unless otherwise noted.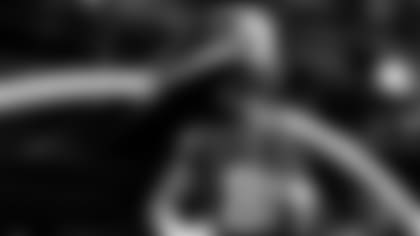 Gerald from Fuquay-Varina, NC
Hey Beek. Can you explain why the Falcons are not considering the non-exclusive franchise tag for Austin Hooper. As far as I understand it, the team can match any offer made and if they don't, they get two first-round picks for him. The Falcons say they want free agency to set the market for Hooper but surely he will get offers greater than the projected 2020 tag salary of $10.7 million per year. If I understand it, the Falcons can also lift that tag at any time making him a free agent if the situation arises. I just see complete upside and no downside in doing this. Tagging him is a total win/win situation for the Falcons unless I am missing a huge part of the picture that you can fill in. So, please explain if I am wrong and if I am right, explain why this team doesn't pull the trigger.
Matt: Gerald, I can tell you this much: The Falcons are considering everything when it comes to Austin Hooper and keeping him in the fold. On the flip side, should Hooper ultimately end up signing elsewhere in free agency, the Falcons must have a plan in place for that as well. And it goes beyond the tight end position. If you haven't listened to the most recent Bird Noises podcast, give it a listen. Assistant head coach/linebackers coach Jeff Ulbrich talked about how crucial it will be for the Falcons to absolutely nail it in free agency, the draft and in evaluating their schemes if they're going to be relevant next November-December and have a chance at making a run at the playoffs. What they ultimately decide with Hooper will be important, but there are so many other factors that must be considered if the Falcons are going to rebound from back-to-back 7-9 seasons.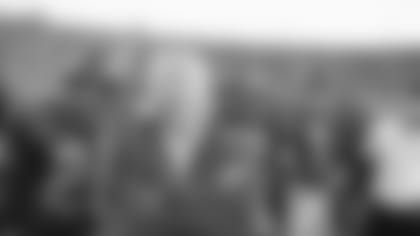 Scott from Dalton, GA
Hi, Beek. I appreciate the comments on Rich McKay. His father was a tremendous college coach, winning four national titles. Moving from college to the pros is never easy, and when you are moving to an expansion team, you are pretty much left to twist in the wind. John McKay wasn't one to be shy. Check out his famous quotes. They are great. My favorite was a retort to a question posed about (his team's execution) ... the Tampa Bay Bucs. His response was, "I think it's a great idea." I really hate losing Austin Hooper and my hope is some way we find a way to secure Dante Fowler.
Matt: You're absolutely spot on about the late John McKay, Scott. He was a legendary coach, leading Southern California to four national championships in 1962, 1967, 1972 and 1974 before taking over the Tampa Bay Buccaneers – an expansion team – in 1976. And back then expansion teams weren't really set up for immediate (or any) success. And McKay was a legendary quote, too, as you noted. McKay, in case you didn't know, was also born in West Virginia. I'm not from West Virginia, but I graduated from WVU and went to grad school at Marshall. I love the people there and don't understand at all why people knock it. I also bring it up because the state is so sparsely populated – I think there are more people in Broward County, Florida, than there are in the entire state of West Virginia and, yet, it is the birthplace of some of the biggest names in college football history. As noted in this piece by Ray Glier of Bleacher Report, Michigan coach Fielding Yost, Southern Cal coach John McKay, Alabama's Nick Saban and Florida State's Jimbo Fisher all call this place home." That's 17 national championships between those coaches alone (Saban has won two more since that story was published in 2014). And I'll throw in one more from the Mountain State – former Notre Dame coach Lou Holtz, whose Fighting Irish beat West Virginia in the 1989 Fiesta Bowl (oh, the irony) to secure a national championship. So, make it 18. It's pretty remarkable. As far as your other comments regarding Austin Hooper and Dante Fowler are concerned, just remember that you can't keep and sign everyone, Scott. Every single team is forced to make tough roster positions because of the salary cap. In the end, it's a good thing. It keeps the playing field even and the players who've earned second and third big-money contracts receive them. The really good teams seem to know when to cut ties with players while others tend to overpay and get into cap trouble. Stay tuned.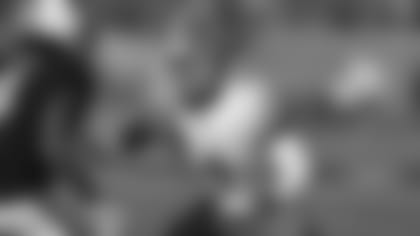 George from Atlanta, GA
Hey Beek! Looking forward to the draft and wanted your thoughts on a few interesting options for our Dirty Birds. First, instead of gambling on the D-Line in our first round, we take C.J. Henderson at No. 16 since we will need additional CBs during the offseason. OR possibly trading down, and draft D'Andre Swift to give the offense a true dual weapon and address our defense in the draft and free agency. I personally don't think outside of Henderson or Willie Gay Jr., we have a shot at an immediate difference-maker on defense in the draft. We could get Gay in the second or third because of his "off-field issues." I think gambling on A.J. Epenesa or K'Lavon Chaisson is risky because of our tendency to have poor luck at drafting DEs and with Dante Fowler, Yannick Ngakoue, among others available in free agency, we could try our luck there.
Matt: OK, let me get this straight, George. You'd prefer the Falcons to pass on an edge rusher – even if K'Lavon Chaisson, A.J. Epenesa, Zack Baun, Terrell Lewis or Yetur Gross-Matos is on the board – and take a cornerback not named Jeff Okudah with their first-round pick. Got it. I'm going to disagree with you there. Look, I like cornerbacks C.J. Henderson and Trevon Diggs and think the Falcons will probably draft one, but I think it'll be tough to pass on an edge rusher at 16. Most teams do not let good pass rushers hit free agency and, if they do, they are extremely expensive. That's another reason why I think the Falcons will try to draft one, unless they can somehow work out a cap-friendly, incentive-laden deal with a veteran pass rusher.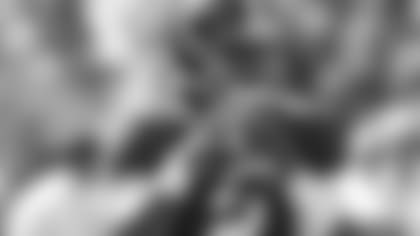 Drew from Dallas, GA
Need a running QB like Jalen Hurts.
Matt: I'm going to politely disagree with you, Drew. The Falcons have bigger needs and already have an excellent and proven quarterback in Matt Ryan. Running quarterbacks, as you put it, are not the fix-all. And for what it's worth, I like Jalen Hurts.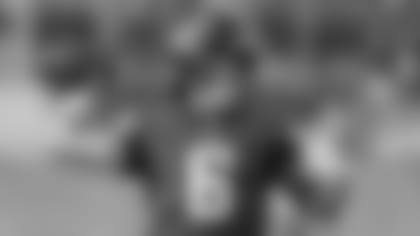 Adam from Reston, VA
Morning Beek. As always, love hearing what you have to say and love when you set most people straight. Quick question for you. If Jake Fromm is still available in the fourth round, would you consider taking him to backup Matt Ryan for a couple years?
Matt: The Falcons have so many more pressing needs than backup quarterback, Adam. Plus, they have two guys already who will compete for the No. 2 job – Matt Schaub and Kurt Benkert. Will they bring in another arm for camp? Wouldn't surprise me. Back to the draft … the Falcons need to hit on just about every pick, and they currently own seven draft picks. If they trade up, for example, they'll likely have less. So, no, I would not burn a pick on a quarterback who is likely going to ride the pine in 2020 and the foreseeable future.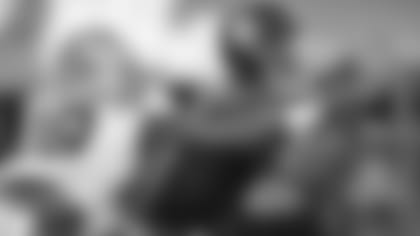 Sam from Walthourville, GA
GM Beek. I have read several articles in which Thomas Dimitroff states that our roster is not in bad shape despite our tiny cap space. It sure sounds like we could use one of our second-round picks to move into the top 10. Also, I think you're wrong about K'Lavon Chaisson. Vic Beasley had 30 career college sacks, but in the NFL, he was inconsistent at best to be nice. I'm willing to bet my season tickets that Chaisson will be there when we pick and be there after we pick. We need a difference-maker like Isaiah Simmons, Derrick Brown, Javon Kinlaw or Chase Young if we go defense with our first pick. I see we signed John Wetzel and Steven Means again, but I'm not concerned (camp bodies). By the way, Beeknation was really concerned about you last week. We thought you were a cap casualty. LOL. Stay well, brother.
Matt: Ha! I certainly appreciate the concern and, yes, I was feeling a bit under the weather and thought I'd do the right thing and stay home and get some rest vs. come into the Falcons facility and risk exposing my coworkers to a cold (especially with all of the concern regarding a certain virus that's spreading). Plus, I had some meetings and a bunch of other stuff that Beek Nation does not want to hear or read about right now. So, you're not a fan of K'Lavon Chaisson, eh? I think he's a playmaker and a leader. Remember one thing about my mock draft – it changes based on what I think the teams ahead of the Falcons picking will do. A lot can and will change once free agency begins on March 18 because I think you'll see some of those 15 teams ahead of the Falcons sign some players. Look at all of the veteran quarterbacks about to hit the open market. If teams like the Bucs, Colts, Chargers and even the Panthers or Raiders sign a veteran quarterback, it will likely affect what they do with their picks – and that will definitely impact the Falcons draft board and who might be available. Twice in my first five mock drafts I have Chaisson going to the Falcons. One scenario includes Jeff Okudah sliding down to 16 (which would be stunning and highly unlikely). I have Zack Baun and A.J. Epenesa going to Atlanta in the other two scenarios. Of the names you mentioned, I think only Javon Kinlaw might be there at 16, Sam.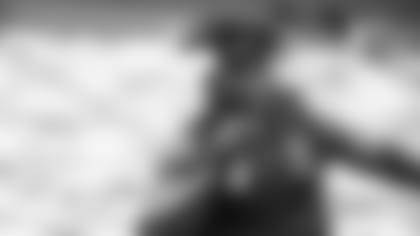 Kenny from Covington, GA
Hey Beek, thanks for all you do first off. I feel much better about the K'Lavon Chaisson pick after the info you provided; didn't know about the leadership qualities. That said I'd still take Javon Kinlaw first if he's available. If they're both gone, I'd trade down and take Zack Baun or A.J. Epenesa. I do agree we should come out with a great player regardless. I'd like to see us get some size in the D-line along with the speed and I'd still like to double dip in edge rushers regardless. This is a good class in first few rounds and seems we're not going with Takk McKinley long term. With a big talent infusion in defense, I believe we can make some noise next year. Your thoughts?
Matt: After sitting down and talking to Jeff Ulbrich on Bird Noises (you can listen to it below), I think the Falcons must have a masterful plan for free agency and the draft – and then they must go out and execute it perfectly. I think this team has several pressing needs and little wiggle room for error at this point, Kenny. Can they improve their roster and, as you put it, "make some noise" in 2020? Yes. But there is a lot of work to be done. And if you listen to Ulbrich's tone and sense of urgency, you'll get a much better sense of what I'm talking about. I'll just say this much right now: The Falcons must – M-U-S-T – improve their defense, specifically their pass rush this year. To do that, they'll need playmakers and leaders – don't underestimate the latter, either.
Bird Noises: Jeff Ulbrich's unlikely path to the NFL
Jeff Ulbrich talks about growing up in California, how he almost left football for good, playing for the 49ers and what it will take for the Falcons to win in 2020. MAILBAG
Do you have a question about the Falcons that you want answered? Ask a question here and it could be posted on AtlantaFalcons.com.
Go ahead, ask the Beek
Do you have a question about the Atlanta Falcons (or anything football-related) you'd like to ask Matt Tabeek? If so, hit the link. Please remember to include your home state (or country if you live outside the U.S.). Thanks for reading SFTB!