Grady Jarrett has a new deal and, according to some reports out there, it's looking like Deion Jones might just get a new deal soon, too. Plus … training camp kicks off in less than a week – and you've got plenty of questions. So, let's get to them now. Just remember that all opinions here are mine unless otherwise noted. And welcome to Straight from the Beek!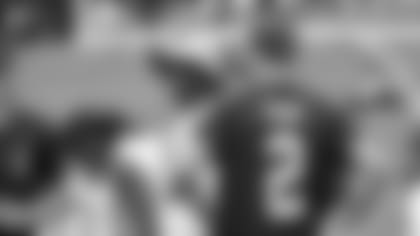 Tim from Pooler, GA
Well, it was nice to see that the Falcons were able to sign Grady Jarrett to a long-term contact. Where do we stand on getting Julio Jones taken care of? I know that the owner has started that he wants him to be a Falcon for life. Just how can we make it happen economically and keep Jones happy throughout the complete deal? Are we actually talking something five or more years with Jones or something?
Matt: Tim, the Falcons agreeing to a long-term deal with Grady Jarrett on Monday – which also lessened his 2019 salary cap hit – was an important step. As I noted above, and as most of you probably know by now, the Falcons are also reportedly working on a long-term deal for linebacker Deion Jones. Falcons GM Thomas Dimitroff has said repeatedly that getting Jarrett and Julio Jones new deals were top priorities, and there's been no indication from either side to think the Falcons' star receiver won't get a new deal before the start of the season. As for when it will happen and for the terms of the deal (length, amount, etc.), it would be pure speculation on my part to say anything at this point. I do know that Julio Jones is not in the top 10 when it comes to average annual salary for NFL receivers, according to overthecap.com. So, I'd expect that to change.
Andy from Dalton, GA
How are negotiations going with Julio Jones?
Matt: As far as what we've been told by the Falcons and what Julio Jones said recently, things are moving along. As far as when the two sides might agree to terms, though, is anyone's guess at this point, Andy. And I had no idea there was a Dalton, Georgia. (I just had to look it up after I connected Andy and Dalton … I once worked in Cincinnati and, well, you get it.)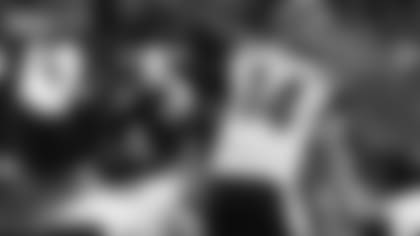 Derrick from Montgomery, AL
Hey Beek! I'm a really big huge Falcon fan – a diehard – but my question is, how do you really think our defense is gonna be this year? I say top five or top 10.
Matt: Hey, Derrick. I think top five is a really bold prediction at this point. Remember, last season the Falcons defense was ranked 25th in points allowed per game (26.4), 28th in yards allowed per game (384.5), 27th in pass yards allowed per game (259.6), 25th in rush yards allowed per game (124.9), 31st in third-down conversion percentage allowed (48.7 percent), 28th in red zone touchdowns percentage (70.4 percent), and tied for 22nd in sacks (37). Those aren't great numbers and, yes, the defense was decimated by injuries, too. To go from where they were in 2018 to a top-five unit would be an impressive jump to say the least. I love that Dan Quinn is taking over calling the defense and I think they'll be more aggressive. I also think Quinn will get the very best out of these guys, including edge rushers Takk McKinley and Vic Beasley. Having Ricardo Allen and Keanu Neal back from season-ending injuries will be a huge boost as well. I think the Falcons will much better in 2019, but I'm not ready to project a top-five finish on overall defense just yet. I'll take a top-10 or unit – and I think they're capable of attaining that. Let's get everyone back on the field and see how they come together first, Derrick.
Kionna from Sneads Ferry, NC
Hi Beek! My name is Kionna Lockhart – straight out of GA and a true Falcons fan. I wanted to know if you think our defense will be top five if we stay healthy. I really think there's a chance we could be really dangerous on defense this season if everyone is healthy.
Matt: Hi Kionna! I think they'll be much better, too, and check out what I just wrote to Derrick above as a top-five finish, Kionna.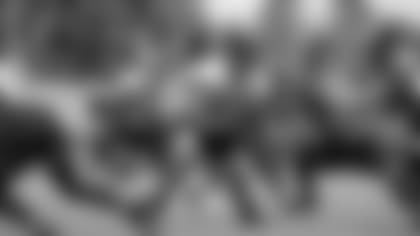 TJ from Beckley, WV
Rise up, Falcon fans. It's almost time for the pads to start cracking. Man, I love it. Do you think any of our rookies will make the starting lineup on offense or defense? Man, I can't wait for Aug. 1 to see my Falcons play the first game of the year!!
Matt: I sure do, TJ. I expect first-round picks Chris Lindstrom and Kaleb McGary to see significant playing time in 2019. I wouldn't be surprised at all to see Lindstrom start from Day 1. I could McGary starting in Week 1 and I could see him taking some time to work his way into the starting lineup as well. I expect to see Qadree Ollison to get some carries coming out of the backfield, but not to start. Marcus Green should be a contributor on special teams – how much he sees the field will depend on how the preseason goes. It'll be intriguing to see how much playing time cornerbacks Kendall Sheffield and Jordan Miller get, but I'm not expecting either of them to start right now, TJ. And you being from West Virginia, I'm guessing that you're wondering about John Cominsky from the University of Charleston. While I think he's going to need some time to develop and don't expect him to start, he's an intriguing player – one I'll definitely be keeping an eye on during the preseason.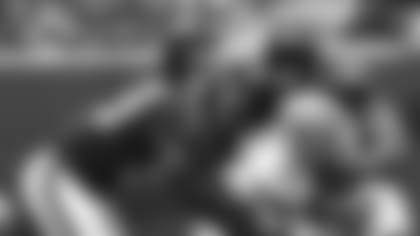 Jacob from Logan, UT
Hey Beek, thanks for the columns to get us through summer time. Do you know if the Falcons are ever going to wear their color rush again? Just had to ask. Thanks.
Matt: I'm going to go out on a limb and say that I wouldn't bet on it, Jacob. Now that the NFL has made the Color Rush uniforms optional, the Falcons will likely wear the retro-looking black jerseys, white pants and old logo on their helmets as an alternate uniform A) because it looks better and B) because the players and fans love them. MAILBAG
Do you have a question about the Falcons that you want answered? Ask a question here and it could be posted on AtlantaFalcons.com.