Welcome to Straight from the Beek! The Falcons are getting ready to take on the New York Jets on Thursday night at Mercedes-Benz Stadium. The Falcons have lost 10 straight preseason games (but, really, who's counting?) and hope to pick up their first win in exhibition play since Sept. 1, 2016. Right now, you've got plenty of questions about the roster, position battles and some of the standouts, so let's get to them. Just remember that all opinions here are mine unless otherwise noted.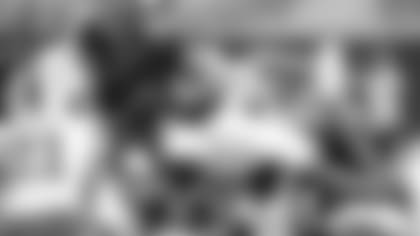 Joseph from Sandy Springs, GA
While I love that Devonta Freeman plays with a chip on his shoulder, stutter stepping and punishing DBs for fun, it's clear his style takes a physical toll. Will we see any adjustments this season?
Matt: This topic has naturally come up when it comes to Devonta Freeman because he's missed a total of 16 games over the last two seasons due to injuries. In fact, Dan Quinn was asked about Freeman on Monday. Quinn said that Freeman has "had an outstanding offseason" and that "he is a stronger man than he was prior to his injury. You've heard people say, 'Can you come back stronger from an injury?' I think this is one of those cases that the answer is 'yes.' He's more violent in his cuts because of that strength. His mindset, determination is completely on point. He adds a lot to our team." I think at this point that time will tell when it comes to Freeman. I honestly don't expect him to dramatically change the way he runs, but I'm sure there might be times when he opts to juke or cut vs. take a hit head-on. Again, we'll see.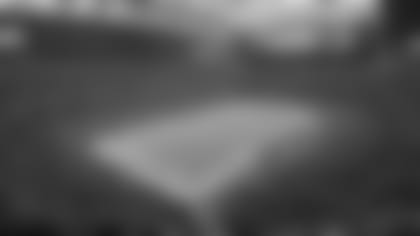 Marlon from San Leandro, CA
Hey Matt, how is it going??!! Do you think the Falcons have a decent schedule ... meaning that most of their games are indoor and they don't have to worry about the weather till later in the year???
Matt: The biggest advantage of playing indoors, Marlon, is that the weather conditions outside are not a factor for either team – both teams benefit. Same goes for playing outdoors and in adverse conditions; both teams have to play in it. Since you brought it up, 13 of the Falcons' 16 games will be played under a roof. Eight of them, obviously, will be played at home. Take a look at the list of venues for yourself:
Cardinals: University of Phoenix Stadium
Texans: NRG Stadium
Colts: Lucas Oil Stadium
Vikings: U.S. Bank Stadium
Saints: Mercedes-Benz Superdome
Falcons: Mercedes-Benz Stadium
Last season the Falcons had five games scheduled in cities that are considered to be cold-weather climates come fall and winter – Green Bay, Cleveland, Pittsburgh, Philadelphia, and Washington, D.C. I think a bigger factor might be the increased travel miles in 2019. In 2018, the Falcons traveled a total of 8,243 miles for their eight road games against the Eagles, Steelers, Redskins, Browns, Saints, Packers, Panthers and Buccaneers. This season, that number comes close to doubling. The Falcons will log a total of 13,654 miles through the air this year and they'll play in all four time zones.
Eastern: Bucs, Colts and Panthers
Central: Saints, Texans and Vikings
Mountain: Cardinals
Pacific: 49ers
And that brings me to a two-part Straight from the Beek Question of the Day: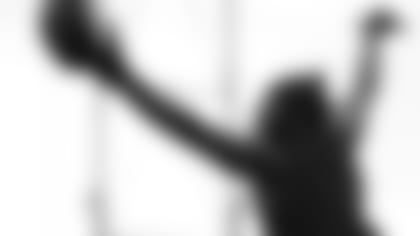 Colten from Huntsville, AL
Falcons bias completely aside, do you think Julio Jones is the best receiver in the NFL?
Matt: I answer questions and challenge poor logic, especially when fans have knee-jerk reactions to one play or game (but that's what fans do). Like when legions of fans wrote me and said the Falcons should draft Lamar Jackson and I countered by saying they were nuts because Matt Ryan is an elite (and proven) NFL quarterback and playing at a high level. People called me a Matt Ryan apologist. It's kind of funny at times. But to your question … yes, I can't think of another receiver I'd rather have on the field right now. When I think of the best ones in the game right now (in no specific order), I think of Jones, DeAndre Hopkins, Antonio Brown, Odell Beckham Jr., Michael Thomas, Davante Adams, Mike Evans and T.Y. Hilton. And I'd still take Jones over all of them. He can still do all the things those receivers can. So, yes, he is the best in my opinion.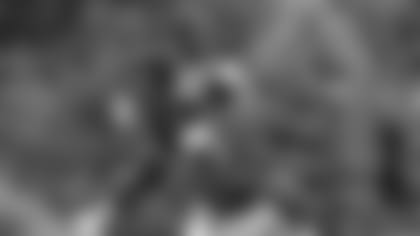 Christina from Atlanta, GA
Is it true that Mohamed Sanu is being traded? Please tell me it ain't so. ☹
Matt: Let's tap the brakes on these rumors, folks. Please show me a recent credible report on any of this stuff because I can't find one. I have yet to read or hear of one. And if you're spending time on bulletin boards where speculation runs rampant, well … c'mon. Moving on.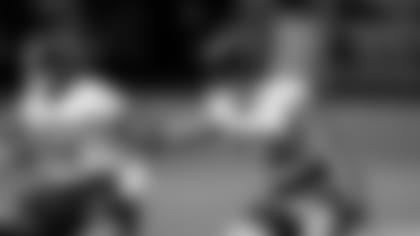 Aaron from Leitchfield, KY
Hey, Beek. I'm just looking for some insight on Duke Riley. Haven't noticed him in the preseason games thus far and haven't heard much of anything about him this offseason. Is he expected to start?
Matt: Hey, Aaron. You haven't seen much of Duke Riley because he hasn't played in any of the preseason games yet because he's been nursing some injuries. He has returned to the practice fields this week, and hopefully we'll see him play some against the Jets on Thursday. Right now he's playing Foye Oluokun and that's where I expect him to remain. It'll be interesting to see what happens Thursday and over the following two preseason games. A year ago this time, we were expecting Riley to emerge as a starter.
Previous #beekpoll results MAILBAG
Do you have a question about the Falcons that you want answered? Ask a question here and it could be posted on AtlantaFalcons.com.
Do you have a question about the Atlanta Falcons (or anything football-related) you'd like to ask Matthew Tabeek? If so, submit it here. Please remember to include your home state (or country if you live outside the U.S.). Thanks for reading SFTB!