The Falcons are getting ready to take on the New York Jets on Thursday night at Mercedes-Benz Stadium – and it's looking like we're going to get some more starters playing, and that's always a good thing. Right now, you've got plenty of questions about the roster, position battles and some of the standouts, so let's get to them. Just remember that all opinions here are mine unless otherwise noted.
Triston from Cleveland, GA
Do you believe that the Falcons can make it to the playoffs with the all-new coaching staff and a better offensive line to help protect Matt Ryan?
Matt: I think this team has enough talent to win the NFC South and get into the postseason, Triston. But first, as I noted on Saturday here in SFTB, they still have some hurdles to overcome – for starters, finding the starting five offensive linemen (and developing that chemistry), getting the most out of Vic Beasley/Takk McKinley and developing depth at cornerback.
And that brings me to today's Straight from the Beek Question of the Day: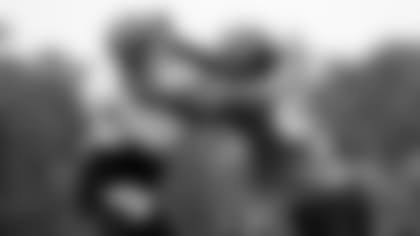 Mike from Fresno, CA
How is the tight end position looking depth-wise? I know Austin Hooper is TE1, but is there a battle for TE2?
Matt: The tight end room is kind of crowded these days, Mike. On the roster right now the Falcons have Austin Hooper, Logan Paulsen, Eric Saubert, Luke Stocker, Jaeden Graham and Alex Gray. Last year on roster cutdown day, the Falcons kept three tight ends. If I had to pick the top three right now, the order would be Hooper, Paulsen and Stocker. All three bring something different to the offense. While Paulsen and Stocker are both decent blocking tight ends, Stocker has also played fullback – so he's more of a hybrid. Hope that answers your question, Mike.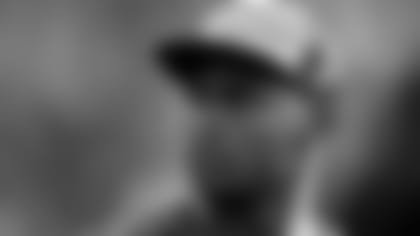 Farhan from Dallas, TX
Hey Beek, big fan of your segment. Always nice to see your insights before and after games. Do you think Julio Jones can reach 2,000 yards? He almost did and he's still elite. I know Dirk Koetter will go all out.
Matt: Yes, I do. If Julio Jones doesn't eclipse the 2,000-yard mark this year in Dirk Koetter's offense, he'll come close. Remember, Jones caught 113 passes for a league-best 1,677 yards in 2018. Jones will be ready to go for Week 1 against the Vikings and I think he's going to be even better considering the changes they've made.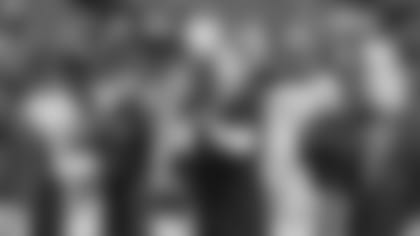 Jesse from Farmerville, LA
Hey Beek, I can't get over Kyle Shanahan giving the Super Bowl away. I'm just a fan, but I'm wondering if the players can ever move past that Super Bowl collapse. I know it will be in the back of their minds if we make it back.
Matt: This team is different from the 2016 Falcons, Jesse. They're different from the 2017 Falcons, for that matter, too. And so on. It's natural to look back sometimes and wonder, "What if …?" We call can do that. I personally think it's unhealthy to do, but that's just my opinion. This team has moved on. They say time heals all wounds; I think that's true. I personally don't think it's fair to pin that game all on one person. Kyle Shanahan did a lot of good things here and there's a reason why he's an NFL head coach now. That doesn't happen by accident. People sometimes like scapegoats, but it's a team game. You win as a team and lose as one. Let's move on.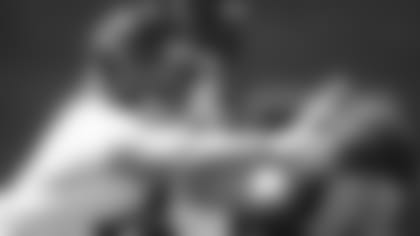 Cody from Savannah, GA
Yo, Beek. With Kaleb McGary out, Ty Sambrailo projects to be our starting right tackle. With as much emphasis as the Falcons have put on improving the O-line in the offseason, do you think we will make a move before Week 1?
Matt: I suppose anything is possible, Cody, especially if the Falcons were to suffer an injury there or, for instance, Ty Sambrailo really struggled over the next three weeks. But I think making a move like that at this point, especially considering the offensive linemen the Falcons have acquired this offseason, is unlikely. The Falcons like Sambrailo and there's a reason why they gave him a three-year extension back in February. And, remember, Kaleb McGary is expected to be back competing at some point.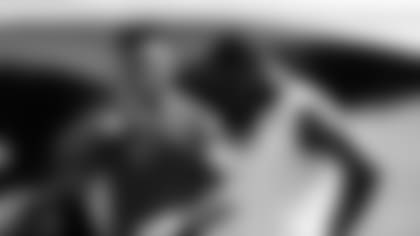 Daniel from São Paulo, Brazil
Any chance Damontae Kazee will become the starter at free safety??
Previous #beekpoll results
In Saturday's Straight from the Beek, I asked readers which Falcons player has had the best preseason/training camp so far. MAILBAG
Do you have a question about the Falcons that you want answered? Ask a question here and it could be posted on AtlantaFalcons.com.
Do you have a question about the Atlanta Falcons (or anything football-related) you'd like to ask Matthew Tabeek? If so, submit it here. Please remember to include your home state (or country if you live outside the U.S.). Thanks for reading SFTB!