Falcons fans (most of them, anyway) are feeling good following Atlanta's dominant win over the Raiders. The team is 4-2 since Raheem Morris took over on Oct. 12, but a huge test against the Saints is looming. Only nine days ago, New Orleans thumped the Falcons 24-9. It's a critical test not only for the Falcons players, but for Morris and this coaching staff, too. In the meantime, fans have plenty of questions and comments about where the team is at and what the future may hold, so let's get to some of those now. Just remember that all opinions here are mine unless noted otherwise.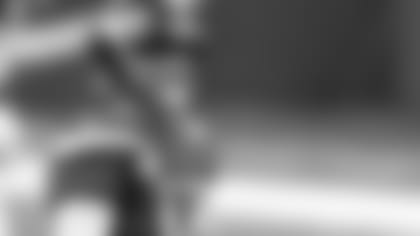 Steven from Nampa, ID
Do the Falcons have the staff, or could they hire a staff to groom a QB such as Sam Darnold if the Falcons made a trade for the QB?
Matt: Sam Darnold? Well, the Falcons certainly have a staff that's capable of working with a quarterback like Darnold, but the Jets quarterback is in the third year of his fully guaranteed four-year contract (with a fifth-year option available). Let's forget Darnold and the Jets situation here for a minute. The Falcons have a quarterback in Matt Ryan, and it's not a position of weakness or need right now. This team has greater needs and bigger issues at other positions. The Falcons are also in the midst of searching for a new general manager, a person who will come in with a fresh vision and build this team – specifically, its roster – accordingly. This person may very well be working with a new head coach if Raheem Morris doesn't earn the job, but he's definitely in the running for it right now. The general manager and head coach will evaluate this roster – and there could be lots of changes down the road. But trading for a guy like Darnold doesn't make a lot of sense at all, Steven. I'm sure the Jets are trying figure out what they have in him (and a whole lot more) these days.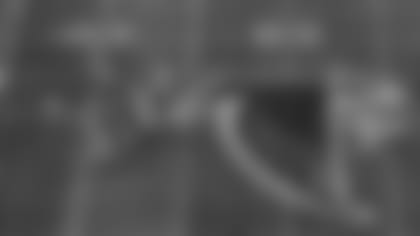 Barry from Rex, GA
This is the third season in a row the Falcons started the season losing many games and then winning games down the stretch too late to make the playoffs. These are the same players in some respects and same coaches. After three years of this, why should the fans buy in and not demand to rip it up and start over? This team is seriously flawed from the top to the bottom.
Matt: Well, Barry, you're not wrong in pointing out how the Falcons have started and finished the last three years. Take a look:
2016: Started 4-1
2017: Started 3-1
2018: Started 1-4
2019: Started 1-7
2020: Started 0-5
And here's how they've finished:
2016: Finished 4-0
2017: Finished 3-1
2018: Finished 3-1
2019: Finished 4-0
And, as noted above, the Falcons started off this season going 0-5 and have gone 4-2 since. Let's be clear here, Barry: No one is asking you to buy into anything. Falcons owner Arthur Blank obviously understands the frustrations fans like you are experiencing, too, because he made the tough decision to part ways with general manager Thomas Dimitroff and head coach Dan Quinn following that 0-5 start. And, as I noted above, the Falcons are searching now for a new general manager. You have to give interim coach Raheem Morris and this coaching staff a lot of credit, though, for not only making some changes to the staff and roster, but for keeping this team focused and playing winning football over the last six games. Will it last? Time will tell. But there are significant changes coming for this club and Blank has made it very clear that he expects a winning product on the field that Falcons fans can be proud of.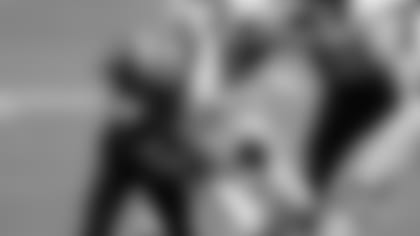 Roberto from San Antonio, TX
Hey Matthew! The game against the Raiders was very impressive defensively to say the least, but are you concerned about the offense going up against the Saints? I feel like the running game was enough, as you mentioned, but the passing game was not great. What do you think needs to improve offensively to have a chance to beat the Saints? Thank you for answering my question and for your weekly content.
Matt: Thanks, Roberto. In the Falcons' last two games against New Orleans, the Saints have tallied 17 sacks. Think about that for a minute: 17 sacks in two games. That's a lot of negative plays putting the offense behind the chains, never mind the shots and hits Matt Ryan is taking back there. Cutting down the sacks or, better yet, eliminating those negative plays altogether would be a huge step towards coming away with a win on Sunday. Is it all on the offensive line? No. The receivers need to do a better job in getting separation sooner, Ryan needs to get rid of the ball quicker at times, the running backs must do a better job of picking up blitzes, etc. It will take a collective effort.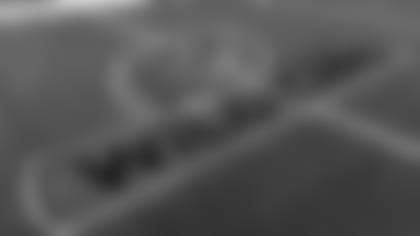 Robert from Barnesville, GA
If the Birds win out, can we get to the Big Dance?
Matt: There's a chance, Robert, but no one is talking about the playoffs around here. The Falcons are 4-7 overall and 1-2 vs. NFC South foes right now. And for what it's worth, Atlanta is 2-7 against NFC opponents, too. If the season were to end today, the Falcons would have the No. 10 overall pick in the NFL Draft. The only thing these players and coaches are focused on right now is beating the Saints on Sunday, to be candid. Atlanta has been embarrassed in the last two meetings against them, too. So, there's that. Talk of playoffs is, frankly, silly right now.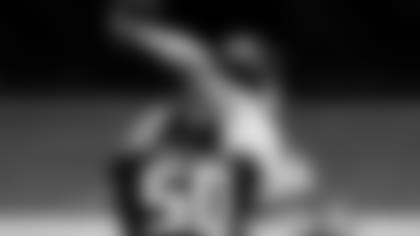 Michael from Dallas, TX
Hey Beek, long-time reader of your column and huge Falcons fan. I really just want to know your thoughts on John Cominsky. In every game I've watched, he is almost always in the backfield hurrying the QB but may not have the huge stats of the elite pass rushers. To me he seems like an up-and-coming star on the D-line. Could it be just because the way Raheem Morris is putting him in packages and moving him around? Just felt like asking about him because I haven't seen anyone else do so and to me, he is quietly having a pretty good impact, like the pick-six to Debo in the win this past Sunday. Thanks for the time really would like to hear your opinions and thoughts on him. Also, do you think Raheem will be the next head coach? He has made a huge turnaround after the ugly 0-5 start. He seems to be doing something right.
Matt: Hey, Michael. There's no question that John Cominsky is one of those players who, as former coach Dan Quinn would often note, is making that jump from Year 1 to Year 2. When you consider that Cominsky played the University of Charleston, a Division II school, there was a significant adjustment to be made, especially when you consider the greater level of competition in the NFL. He's appeared in eight games this season and all of his numbers are up compared to his rookie year, which is what you'd hope and expect to see. No, he doesn't have elite stats, but Cominsky is steadily improving. Can he continue to improve – and can he make another jump heading into his third year? Well, time will tell. Coaches will tell you that by the fourth year of a player's career that you pretty much know what kind of player he'll end up being. Do some players still improve beyond that? Sure, it's possible. One thing you can't coach is speed, hustle and that motor. Cominsky definitely has a high motor, and that should only help him as he continues to develop. As far as your comment regarding Raheem Morris is concerned, give my postgame column here a read – I think Morris is making a heck of a case for the job right now. MAILBAG
Do you have a question about the Falcons that you want answered? Ask a question here and it could be posted on AtlantaFalcons.com.
Go ahead, ask the Beek
Do you have a question about the Atlanta Falcons (or anything football-related) you'd like to ask Matt Tabeek? If so, hit the link. Please remember to include your home state (or country if you live outside the U.S.). Thanks for reading SFTB!