The Falcons are down to their final two games of the 2019 season. Atlanta, which is coming off back-to-back wins over the Panthers and 49ers, is looking to win three consecutive games since completing the feat last year. The Falcons square off against the Jaguars on Sunday in what will also be their last home game of the season. Meanwhile, you've got plenty of comments and questions, so let's get to them now. Just remember that all opinions here are mine unless otherwise noted.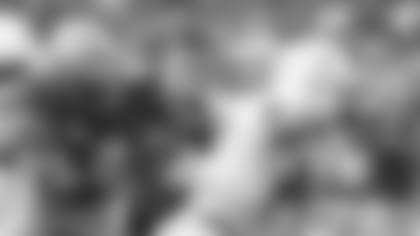 Mel from Decatur, GA
Quick question for you, Beek ... I think it's fair to say the Falcons need a dominant player on the defensive side of the ball along with Grady Jarrett. Considering we have two picks in the second round, would you trade a 2020 first- and second-round pick and a 2021 first-round pick to move up to take Chase Young? Do you think it would take more than that to move up? I'm prepared to make a Julio Jones-type deal to draft Young.
Matt: Before I answer your question, let me say that I agree wholeheartedly with you about landing an impact player on defense. The Falcons will have multiple needs heading into the offseason – and could have more depending on what transpires during free agency. They are not only going to need all the draft picks they can get their hands on, but they are going to need to knock it out of the park with those selections. So, while Chase Young is extremely enticing – he might be the closest thing to a sure thing in this class – I'd think really hard before giving up too much to land him (and that's if another team is even willing to make such a trade). At this very moment, would I give up a first- and second-round pick this year and a first-round pick next year to get Young (again, if another team was willing to make that deal)? Yes, I probably would, but I reserve the right to change my mind as we move closer to the draft.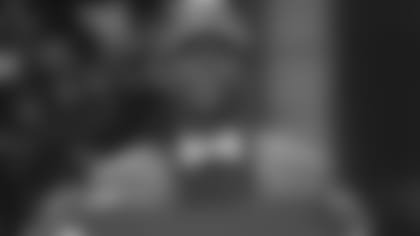 Matthew from Schenectady, NY
Do you think it's feasible for the Falcons to pull off some kind of massive trade like they did to move up for Julio Jones to get Chase Young? They need someone scary on defense.
Matt: Mel from Decatur, Ga., beat you to the punch, Matthew. I'd definitely consider making a bold move for Chase Young if the opportunity is right. The Falcons definitely need a consistent threat coming off the edge to harass and pressure opposing quarterbacks. Grady Jarrett does a fantastic job inside, but defensive end is going to be a major need during the offseason.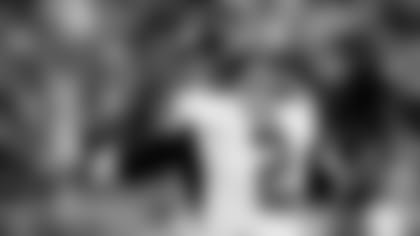 Kameron from Atlanta, GA
Julio Jones is ELITE. Best in my eyes. He needs a quarterback that knows him (SUPER BOWL). We need to in invest in the future because with Julio, time is ticking (Trevor Lawrence or Justin Field). Any QB draft rumors???
Matt: None that I'm aware of when it comes to the Falcons, Kameron. Why? Probably because they already have an elite and proven quarterback who is still getting it done at a high level.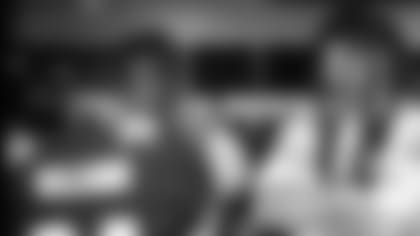 Craig from Leighton, GA
Hey Beek, love reading your column. Been a Falcons fan since the Jerry Glanville days. Just wanted to know your thoughts on trading up in the draft to get Chase Young? I mean, I'm not talking about a Mike Ditka ransom-like deal he made for Ricky Williams, but it might be worth a few draft picks to get a difference-maker like him. Would like to see some more blitzes from the defense, too. The Falcons seem to be set at all other positions although they could use a little help on the offensive line but I think Chris Lindstrom can fill a need there as long as he can stay healthy. Also, your thought on targeting O.J. Howard to pair up with Austin Hooper?
Matt: Chase Young is a popular topic with Falcons fans these days, and I'm going to go out on a limb and say that it's only going to intensify as we head into April. Since I've already answered your question (above), I'll comment on the latter part of your question. I do think the offensive line is a work in progress still. I like what I'm seeing from the rookies – Chris Lindstrom and Kaleb McGary – but that left guard spot is still a question mark in my opinion. As far as targeting anyone in free agency goes, I'd tap the brakes on those thoughts for now. The Falcons are going to be forced to make some tough decisions with their own players and contracts before they do anything in free agency. Have you seen the Falcons salary cap heading into 2020, Craig? I'll be kind and say it's, um, tight. They are going to have to get very creative to say the least. They may not be able to afford to keep other guys around who are set to be free agents (see the list below), including a player you mentioned, Austin Hooper. So before you think about pairing anyone with Hooper, they have to first figure out how to keep Hooper around. And here's the list:
Vic Beasley
Jack Crawford
Matt Bosher
Adrian Clayborn
Kemal Ishmael
J.J. Wilcox
Steven Means
Kenjon Barner
Tyeler Davison
Justin Hardy
Blidi Wreh-Wilson
Keith Smith
John Cyprien
Ryan Allen
Jamar Taylor
Austin Hooper
Ra'Shede Hageman
De'Vondre Campbell
John Wetzel
Sharrod Neasman
Matt Simms
Wes Schweitzer
The following key players will be restricted free agents heading into the 2020 season:
Michael Bennett
Younghoe Koo
Brian Hill
Matt Schaub has two more years on his deal, but the Falcons have a club option of picking up his 2020 salary. The Falcons picked up Keanu Neal's fifth-year option so as of right now, he'll become an unrestricted free agent in 2021.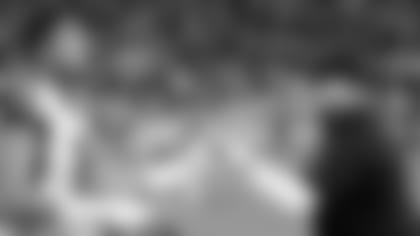 Sergio from Durango, Mexico
Beek, mil gracias por recibir mí pregunta!! Soy un super fan de los Falcons desde la época dé Jeff George ... creo que la gran etapa dé Dan Quinn a terminado ... siento que Ron Rivera cón su Gran experiencia y conocimiento en defensivas agresivas sería un gran líder pará nuestro equipo ... al igual que él genio ofensivo de Josh McDaniels ... con Julio, Calvin y Ryan que no haría!! … tú opinión por favor ... Mil gracias por contestar mí pregunta!!
Matt: Espero que mi respuesta en español tenga sentido. A partir de ahora, Dan Quinn es el entrenador de los Falcons, Sergio. Los jugadores siguen compitiendo muy duro y están ganando juegos. Eso no puede pasarse por alto. Además, los Falcons han vencido a dos equipos muy buenos en los Saints y los 49ers. Eso significa algo. Esperemos hasta que termine la temporada antes de sacar conclusiones o especulaciones. Gracias por escribirme una pregunta. ¡Espero que tenga sentido! MAILBAG
Do you have a question about the Falcons that you want answered? Ask a question here and it could be posted on AtlantaFalcons.com.
Go ahead, ask the Beek
Do you have a question about the Atlanta Falcons (or anything football-related) you'd like to ask Matt Tabeek? If so, hit the link. Please remember to include your home state (or country if you live outside the U.S.). Thanks for reading SFTB!
Falcons Audible: Inside stunning win over 49ers
From Julio Jones's game-winning catch to yet another strong outing from the defense, Matt Tabeek, DJ Shockley and Dave Archer break down the Falcons' huge win in San Francisco on the latest episode of Falcons Audible presented by AT&T.