Welcome to Straight from the Beek! Next up for the Falcons are OTAs, minicamp and then training camp will be here before you know it. In the meantime, you've got plenty of questions about rookies, free agents and a whole lot more. So, let's get to them. Just remember that all opinions here are mine unless otherwise noted.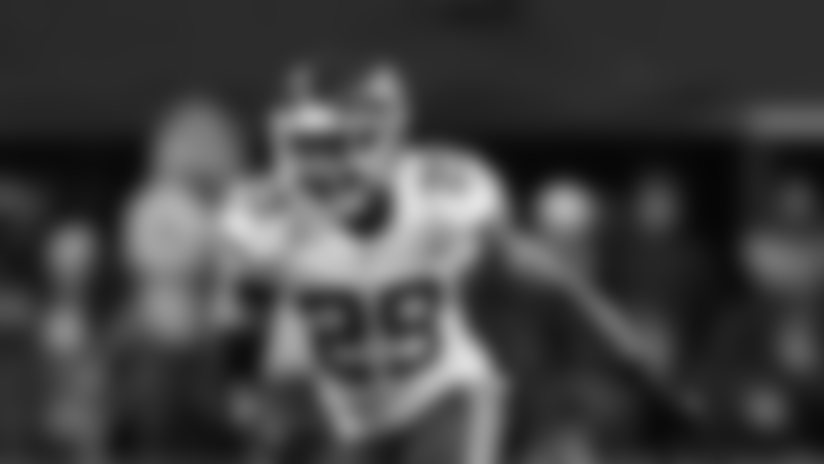 Stephon from Lakeland, FL
Can we get Eric Berry for a backup strong safety?
Matt: Well, Eric Berry is a free agent and available, but I don't think he's looking to come in and be a backup. And if he is a rotational player, how much do you pay him? Berry has been a very good player for some time and his story is an incredible one. I put Berry, 30, on my list of best available free agents back on May 8 and as a possible fit for the Falcons. He's also been linked to or rumored to sign with a number of teams, including the Browns, Colts, Cowboys, Falcons, 49ers, Redskins, Texans and Titans. I think the Falcons could certainly benefit from his leadership and experience, but I think Berry is likely seeking the best deal he can financially at this point in his career – which makes total sense – but there's no telling how much he's seeking. Let's not forget that that he Falcons already have Keanu Neal, Ricardo Allen and Damontae Kazee in place. They also have Sharrod Neasman, Chris Cooper, Kemal Ishmael, and Afolabi Laguda in that group. If something were to happen to one of those key players and Berry was still available, that's a much different conversation. But, for now, I'd say it's unlikely.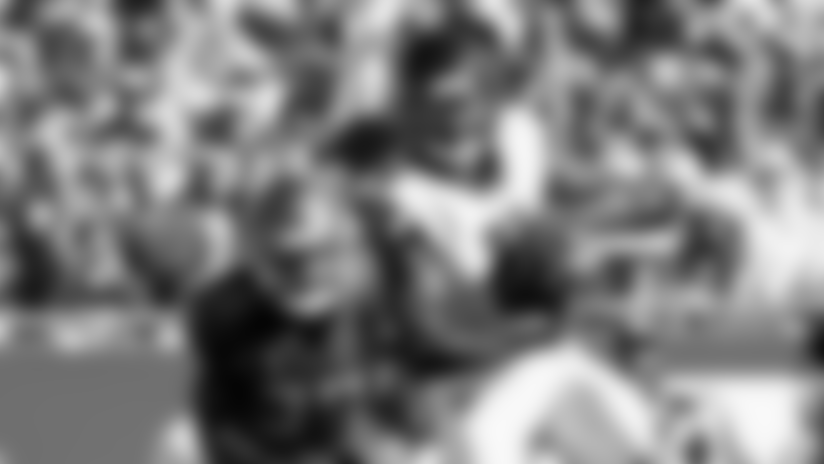 Christa from Seguin, TX
What is going on with signing Julio Jones? All I hear is that it will get done. Hopefully it will get done soon before he leaves the team.
Matt: Whoa, Christa. Who said anything about Julio Jones leaving the Falcons? You're overlooking the fact that Jones still has another year remaining on his current deal, so it's not like he's a free agent and can sign with another team right now. Look, by all accounts, things – conversations, negotiations, etc. – appear to be going just fine with the Falcons and the Jones camp. Based on what general manager Thomas Dimitroff reportedly said recently, he is "very encouraged" by the ongoing conversations with Jones. And according to that same report, Jones is expected to attend minicamp in June after missing the session last year. Those are certainly encouraging signs. Remember, Dimitroff said that signing Jones to a multi-year extension was one of the Falcons' top priorities for this offseason, and by all accounts those talks appear to be going well.
Miriam from Jonesboro, GA
Are there any players from Ga. State that the Falcons may be looking at?
Matt: Well, I can't tell you definitively who exactly the Falcons are looking at right now, but I'm positive their scouting department is aware of every single draft-eligible prospect, including those players from Georgia State. The Panthers don't churn out a bunch of NFL-ready talent quite like the University of Georgia does, but they do have some guys who can play. One 2019 prospect in particular is receiver Penny Hart, who more than held his own at the Senior Bowl. Hart doesn't have ideal size – he's been compared to Andy Isabella (who is also 5-foot-8) – but he's got plenty of speed and quickness (see the Dane Brugler tweet above). Unfortunately, he didn't clock the best 40 time in his pro day, but there were reports that he may have been hurt. Regardless, he ended up signing with the Indianapolis Colts as an undrafted free agent.
Garrett from Charlottesville, VA
Hey! Thank you for your great reporting on all things Dirty Birds. My question pertains to the defensive line. I was thrilled with the offensive line investment in the draft and I think we'll see the dividends of that rather quickly this season. But I think the lack of investment on the defensive line makes one off season move loom larger (no pun intended) – the signing of Ra'Shede Hageman. I remember when the Falcons drafted him. I was ecstatic due to his freakish measurables coupled with the fact that he has he wingspan of a condor. But then off the field stuff happened that derailed his career. What do you think the role for Hageman is going to be, especially with us being thin on the DL?
Matt: Are the Falcons really thin along the defensive line at the moment though? Let's go through that position group real quick before I address Ra'Shede Hageman. There's Grady Jarrett, Jack Crawford, Deadrin Senat, Tyeler Davison, John Cominsky (who will play inside and out, for now), Hageman, Michael Bennett, Justin Zimmer and Jacob Tuioti-Mariner. Are the Falcons stacked with All-Pro talent there? No, but they've got some very good ones, numbers and potential. Speaking of that potential, Hageman was an interesting offseason signing. There's no question he has some physical gifts, especially when it comes to his size – the man is 6-foot-6, 318 pounds and has an impressive wingspan (we've seen him block a kick or two). Hageman, who signed a one-year deal with the team on April 19, was the Falcons' second-round pick back in 2014 and started 16 games for the team over three seasons, including Super Bowl LI. He recorded 61 tackles and four sacks in 44 games before he was released by the team prior to the 2017 season. So, I think the potential is certainly there. It's a low risk, high-reward move for the Falcons. It's also a huge opportunity for Hageman to get his NFL career back on track. But, Garrett, he still has to make the team first. Hageman has been out of the league since the Falcons released him and has much to prove. The even bigger question mark with him, as you noted, is when it comes to the off-field stuff. The Falcons have made it clear that they won't tolerate that behavior. As general manager Thomas Dimitroff noted, "as an organization we believe in opportunities when people take responsibility for their actions and are committed to change. We believe Ra'Shede understands that his conduct was wrong and has learned from his mistakes. He has met the obligations of the court in his prior matters and worked hard over the last two years including community service, intensive course work and rehab. That said, we understand the seriousness of his actions, and he knows we will not tolerate abusive behavior in any form." Hope that answers your question.
Chris from Philadelphia, PA
Time for a tough question. The Falcons seem to be tight against the cap and that is before factoring in extensions for both Grady Jarrett and Julio Jones. Yes, those may push cap numbers down the line, but that is my question. Next year Deion Jones, Austin Hooper, and De'Vondre Campbell will all be free agents (with Neal potentially also eyeing a new deal). Who do you think we let test free agency out of the above? I think Jones and Neal are 100 percent necessary to the team and must be re-signed. Campbell and Hooper are the two I would let walk if it just isn't going to work. I would love if both could stay, but they were a fourth- and third-round picks, respectively, as such one would hope they can be replaced. Note, I just don't think all four can be re-signed with the Falcons cap situation.
Matt: Great question, Chris. You're right about the potential long-term deals for Grady Jarrett and Julio Jones – they should help create some salary cap space, at least in the short-term. Falcons general manager Thomas Dimitroff has said all along that the Falcons will need to be very creative when it comes to structuring some of these deals to secure players they've identified as core players while still having the ability to sign their draft picks and free agents. Every single team must operate under the salary cap guidelines and some very tough decisions have to be made every single year. Teams would love to keep certain players on their roster, but they also have the right to sign the most lucrative deal they can – it all depends on the market. That said, the Falcons have done a terrific job drafting players who have, in turn, made an early impact on the playing field. Remember all the rookies who started on defense for the Falcons in Super Bowl LI? Good stuff. Well, as you've noted, now some of those players are up for their second contracts. As far as who the Falcons will ultimately be able to re-sign and who will sign elsewhere goes, I obviously do not have that answer. Deion Jones is arguably the Falcons' best player on defense – it's clear what a difference he makes when he's healthy on the field. It was also clear how much the Falcons missed Keanu Neal on the back end last year, too. And when you look at De'Vondre Campbell and Austin Hooper, those are two players whose statistics improve every single year. Both of their arrows are pointing up and their ceilings appear to be high right now. Right now Falcons fans should have a lot of faith in Dimitroff – he and that scouting department have demonstrated that they've been able to consistently infuse young talent and identify the key players for long-term deals. MAILBAG
Do you have a question about the Falcons that you want answered? Ask a question here and it could be posted on AtlantaFalcons.com.