Editor's note: This story was updated on Thursday, May 9, with recent reports on free agents who appear on this list.
The so-called second wave of free agency kicked off Tuesday, because any signings of available players after May 7 do not count against team's future compensatory draft picks.
Regardless, there are probably some teams that have been waiting for this day – especially ones that have lost some significant free agents without comparable signings in return.
Same goes for the players who are still available for a multitude of reasons – they've been waiting for May 7 as well. Why? Maybe they didn't land the big deal they were hoping for when free agency kicked off back in March because they're on their third contract or have an injury history.
Whatever the reasons, here we are – and there are some intriguing names available. After combing through a number of credible outlets, I've pieced together a list of 10 players and provided some projected or possible landing spots for each.
So without further ado, here is the list (in alphabetical order):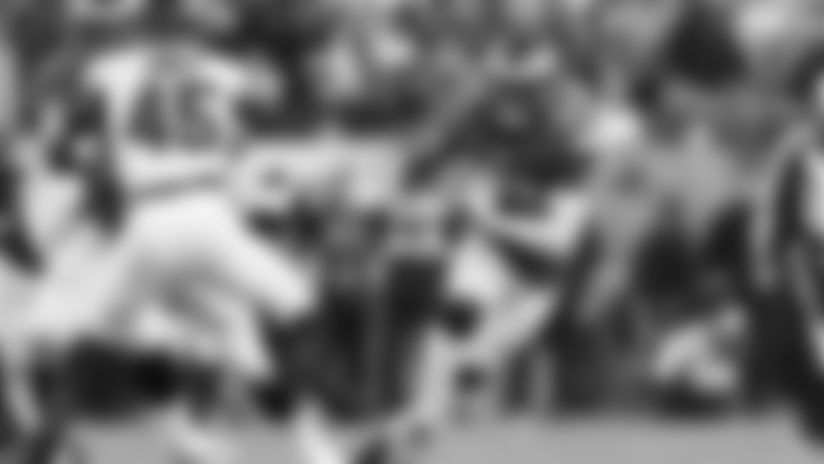 Jay Ajayi
Age: 25
Position: RB
Last team: Philadelphia Eagles
Best fit or rumored landing spots: Colts, Falcons, Lions, Vikings
Notable: In five seasons, Ajayi has surpassed the 1,000-yard mark just once – in Miami in 2016 when he ran for 1,272 yards and scored eight touchdowns on the ground. He played in just four games last year with the Eagles because he tore his ACL, so he's coming off a major injury.
Fit for Falcons? Cody Benjamin of CBSSports.com writes, "Ajayi is the Falcons' best bet of bringing 'lightning' into a room of 'thunder,' especially at a discounted rate. Yes, he's a bit repetitive in terms of being injury prone like (Devonta) Freeman, but he also brings a wealth of starting experience."
Ezekiel Ansah
Age: 29
Position: DE
Last team: Detroit Lions
Best fit or rumored landing spots: Bills, Eagles, Raiders, Seahawks
Notable: "If Ansah can stay healthy – a big if – he should be a good situational pass rusher. The Seahawks and Bills are interested so Ansah won't be on the market much longer," writes Michael C. of USA TODAY.
Fit for Falcons? A strong case could be made that the Falcons could use some more firepower and depth when it comes to the defensive end position. If healthy, Ansah could certainly provide that punch, but there have been no reports linking the former first-round pick to the Falcons.
UPDATE (8:30 a.m. ET): Ansah has agreed to a one-year deal with the Seahawks, according to NFL Network Insider Ian Rapaport.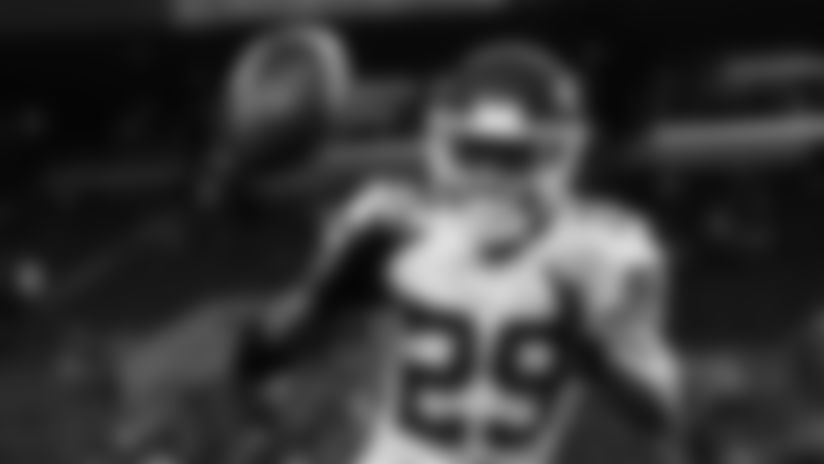 Eric Berry
Age: 30
Position: S
Last team: Kansas City Chiefs
Best fit or rumored landing spots: Browns, Colts, Cowboys, Falcons, 49ers, Redskins, Texans, Titans
Notable: "Injuries have kept him from being the Eric Berry we all know and love, but he's too talented when healthy to remain unsigned. In 2016, Berry earned an 89.9 overall grade across 1,151 defensive snaps in Kansas City," writes Mike Johnson of Pro Football Focus.
Fit for Falcons? "Berry is from Atlanta and he could would be a good rotational player for the Falcons," writes Bill Williamson of Forbes. This is a team that is looking to get back in the playoff hunt. Berry's leadership would help and make the home folks excited."
Tre Boston
Age: 26
Position: S
Last team: Arizona Cardinals
Best fit or rumored landing spots: Browns, Cowboys, Seahawks
Notable: Boston was the Cardinals' third safety last season, which was a hybrid nickel back/cover linebacker role. He started 13 of the 14 games he appeared in and tallied three interceptions, forced a fumble and had 79 combined tackles.
Fit for Falcons? Tim Weaver of USA TODAY's Falcons Wire writes that "on the field, there's not much to dislike about the possibility of adding Boston. The problem may be that he's not willing to sign a contract with a team that sees him as a backup."
Morris Claiborne
Age: 29
Position: CB
Last team: New York Jets
Best fit or rumored landing spots: Buccaneers, Packers
Notable: "Claiborne was very solid with the Jets and he may end up back in New York. Claiborne never played up to his reputation in Dallas, but he's a solid veteran corner and in a passing league, those types of players aren't always available," writes Michael C. of USA TODAY.
Fit for Falcons? "The Falcons could use another quality corner too, although it's less of a need after they drafted two this year," writes Sean Wagner-McGough of CBSSports.com. "One option in free agency could be Morris Claiborne, who stayed healthy the last two years with Jets, playing in 30 games and notching 22 pass breakups and three interceptions. In a pass-heavy league, teams can never have enough quality corners."
William Hayes
Age: 34
Position: DE
Last team: Miami Dolphins
Notable: Hayes is an 11-year veteran who has 37.5 career sacks. He's also coming off an injury (he tore his ACL while trying to avoid an injury). He'd clearly be a low risk with a potentially high reward for a team willing to take a chance on him at this point in his career.
Best fit or rumored landing spots: Hayes hasn't been linked to any teams thus far.
Fit for Falcons? "I mean, Atlanta can't get any worse at defensive end with first-round disappointments Takkarist McKinley and Vic Beasley slated to start in 2019. The Falcons have tried and failed to address their need at edge rusher in the draft. Maybe it's time to give free agency a crack," writes Steven Ruiz of USA TODAY.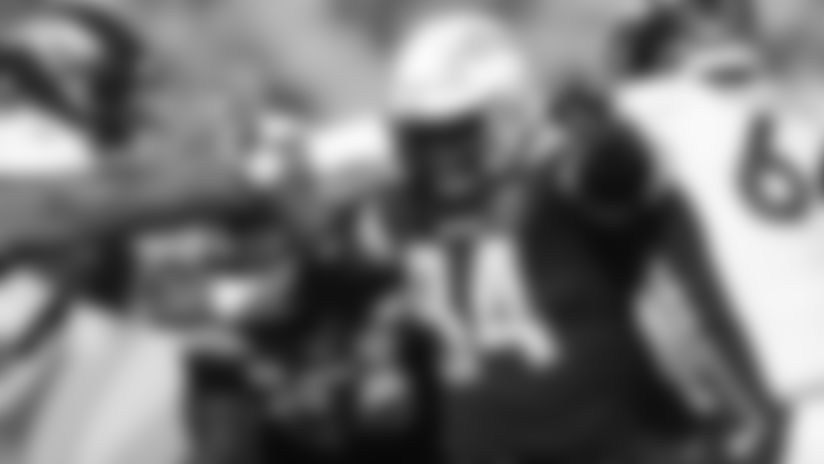 Corey Liuget
Age: 29
Position: DT
Last team: Los Angeles Chargers
Best fit or rumored landing spots: Giants, Jaguars, Patriots, Seahawks
Notable: Liuget has started 103 of the last 108 games he's appeared in over the last eight seasons with the Chargers. He has tallied 275 total tackles, 53 quarterback hits and 24 sacks during his career, too. The big knock on Liuget right now is that he's coming off a surgery to repair torn quadriceps.
Fit for the Falcons? Sean Wagner-McGough of CBSSports.com writes, "… Corey Liuget could be an option (for the Falcons). The longtime Charger only played in six games last season, but he's been a solid player throughout his career."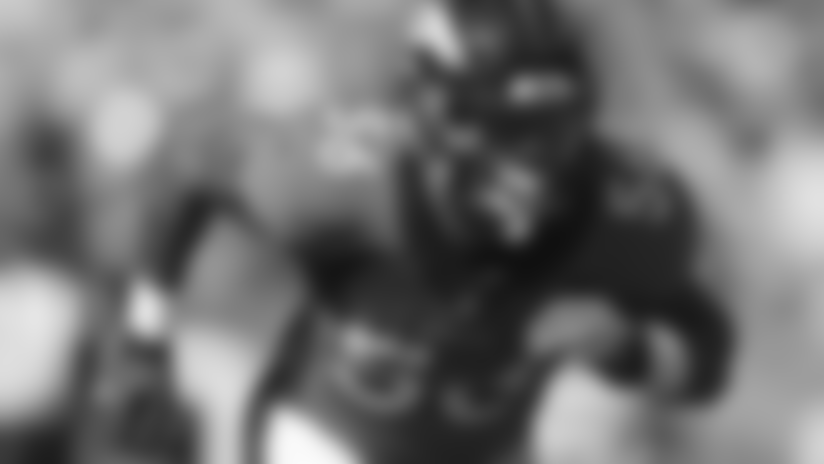 Shane Ray
Age: 25
Position: DE/LB
Last team: Denver Broncos
Notable: Ray appeared in 11 games in 2018 and had just 10 combined tackles, one quarterback hit and forced one fumble (he was a healthy scratch for the final three games). After tallying 12 total sacks in his first two seasons – including 45 quarterback pressures in 2016 – Ray suffered through an injury-riddle 2017 season and has just two sacks over the last two years. Can he regain his 2016 form? He's only 25 and motivated.
Best fit or rumored landing spots: Colts, Raiders, Rams, Seahawks,
Fit for Falcons? The Falcons visited with Ray prior to the 2015 NFL Draft, when he was the reigning SEC Defensive Player of the Year, and was on the team's draft board. But the Falcons ultimately passed on the former Missouri Tiger and chose Vic Beasley instead with the eighth overall pick. There have been no recent reports linking Ray to the Falcons since he became a free agent.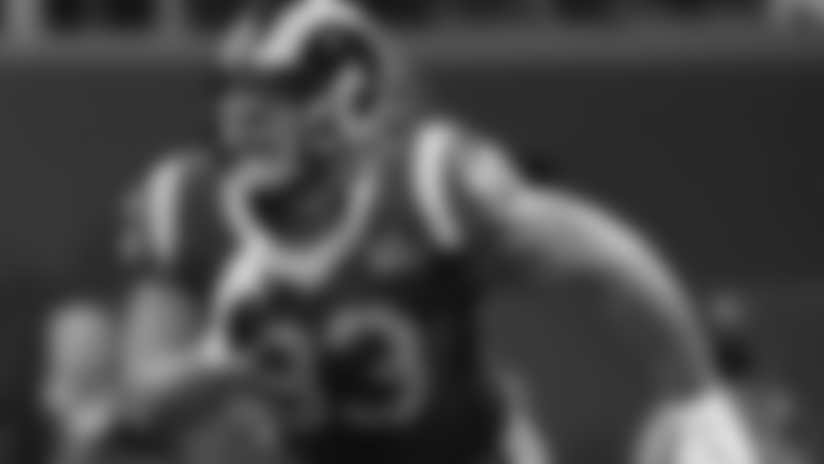 Ndamukong Suh
Age: 32
Position: DT
Last team: Los Angeles Rams
Best fit and/or rumored landing spots: Broncos, Chargers, Colts, Cowboys, Raiders
Notable: Suh is entering his 10th season in the league and is likely looking for one last big payday, whether it's a one- or multi-year deal. He didn't put up eye-popping numbers with the Rams (59 combined tackles, four tackles for a loss, 19 quarterback hits), but came on strong toward the end of the season as the Rams made their Super Bowl run.
Fit for Falcons? Sean Wagner-McGough of CBSSports.com recently wrote, "To be clear, if the Falcons can free up enough space to sign Suh to a one-year deal, they should absolutely do it. A Suh-(Grady) Jarrett pairing on the interior would be deadly. It might just push them over the playoff hump."
Muhammad Wilkerson
Age: 29
Position: DE/DT
Last team: Green Bay Packers
Notable: Wilkerson heads into his ninth year in the league coming off a gruesome season-ending ankle injury suffered during his one-year stint with the Packers. Prior to that he had been productive and fairly sturdy, starting in 104 of the 108 games he appeared in. Wilkerson has amassed 410 tackles, 44.5 sacks and 103 quarterback hits during his career.
Best fit or rumored landing spots: Buccaneers, Chiefs, Colts, Eagles, Falcons, Giants, Packers, Raiders, Seahawks
Fit for Falcons? Sean Wagner-McGough of CBSSports.com writes, "A year ago, (Wilkerson) cost the Packers only $5 million. An injury limited him to only three games last year, so he shouldn't be any more expensive now, but he would bring plenty of upside to Atlanta. It wasn't that many years ago that Wilkerson was a double-digit pass rusher. Adding Wilkerson to a rotation that also includes Vic Beasley, Takkarist McKinley, Adrian Clayborn, and fourth-round rookie John Cominsky would give the Falcons a deep group of edge rushers."
Best of the rest ...
Buck Allen, RB
Allen Bailey, DL
Kelvin Benjamin, WR
Sam Bradford, QB
Morgan Burnett, S
Jamie Collins, LB
Michael Crabtree, WR
Johnathan Cyprien, S
Pierre Garcon, WR
Gerald Hodges, LB
Dontrelle Inman, WR
Jermaine Kearse, WR
Bennie Logan, DT
Jordan Mills, OT
Mike Mitchell, S
Derrick Morgan, DE
Brock Osweiler, QB
Nick Perry, DE
Glover Quin, S