Believe it or not, we're about to slam the door on the 2019 Falcons training camp and there's still much to be decided with this roster and depth chart. The Falcons still have a full slate of preseason games to play, beginning with the Dolphins down in Miami Gardens, Fla., on Thursday night. In the meantime, we've got plenty of questions. So, let's get to them now. Just remember that all opinions here are mine unless noted otherwise.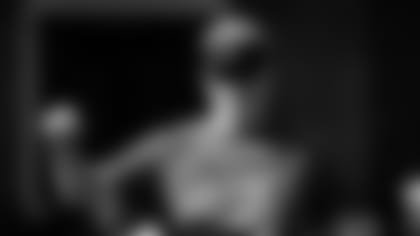 Branden from Jacksonville, FL
Hi Matt! I enjoy your posts. I remember the last time that we had Dirk Koetter our passing game was awesome, but the run game wasn't as good. Do you think we'll possibly face some of those same problems?
Matt: The last year Dirk Koetter was in Atlanta (2014), Devonta Freeman was a rookie sharing touches with Steven Jackson, Jacquizz Rogers, and Antone Smith. Now, Freeman is undisputed the lead back in this offense. There is also quite a bit of depth behind Freeman, beginning with Ito Smith, Brian Hill, Qadree Ollison and Kenjon Barner. The offensive line is in the process of being retooled and still has a pair of Pro Bowlers in Alex Mack and Jake Matthews. This is a dynamic offense with lots of weapons, Branden, and the expectation is that the running game will be much more consistent and efficient under Dirk Koetter than it was in 2018. Hey, and don't forget that Mike Mularkey is back in town, too. He'll have an influence on the offense, too.And remember when he was the offensive coordinator here back in 2008, the Falcons averaged 152.5 yards per game.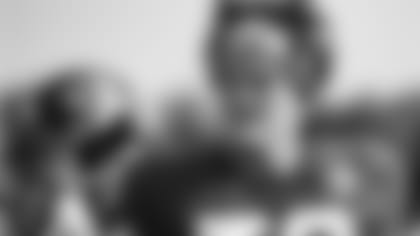 TJ from Beckley, WV
Hello Beek. Enjoyed the HOF game. Wish we could have won that one. Do you think if John Cominsky keeps playing great that he will earn a place on the starting roster?
Matt: I wouldn't get too caught up in the final score, TJ. Remember, the preseason is all about evaluating the talent on your roster (while also keeping a watchful eye on the 31 other rosters – just in case there's a chance you can sign a player and make an upgrade at a certain position). As far as John Cominsky goes, it was a solid first showing for the Falcons' fourth-round pick out of the University of Charleston. I wouldn't look at Cominsky as being some sort of longshot, either, to make an impact this season. Dan Quinn, in fact, has said in training camp that they are not putting any sort of limitations on what Cominsky can do. They like what they're seeing from him and I think Thursday's performance against the Broncos reinforced that. There are four more preseason games to go, so let's see how the rookie performs. So far, though, it's encouraging.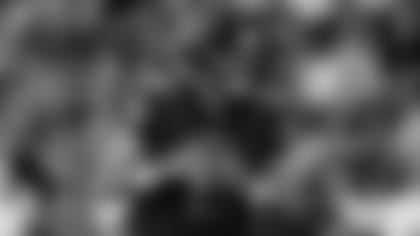 Jared from Aberdeen, NJ
Longtime Falcons fan from New Jersey here. Do you think we cut Matt Schaub, regardless of preseason success or lack thereof, pocket his salary to use for other signings? I can't see him as a benefit.
Matt: No, I don't. Why? Well, who are you going to go sign off the street that'll be an improvement over Matt Schaub? I'm all ears. Give me some suggestions and make the case. And please factor in the fact that Schaub knows this offense, is trusted by this staff and, despite Thursday's performance in the first preseason game of the year, can run this offense efficiently. That said, Kurt Benkert looked better than just OK against the Broncos on Thursday night. If Falcons receivers could've held on to a few of those Benkert lasers, his numbers would have been even more impressive than his final stat line for the night: 19 of 34 for 185 yards and a touchdown pass to Brian Hill. Unfortunately, Benkert is going to miss some time with a toe injury. The question now is, how long. If he can somehow make it back and play this preseason at that level or better, it'll be interesting see what the Falcons do with him. For now, the No. 2 job is Matt Schaub's to lose.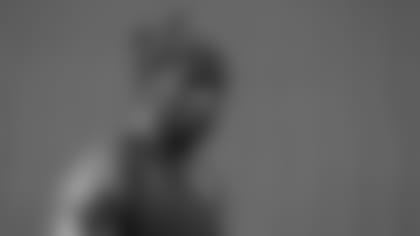 Mike from Berlin, Germany
Hi Beek, I read that Julio Jones will try to get the 3,000-yard mark this season. Do you think that's possible and what does it depends on to get this? Nice greets from Germany.
Matt: In eight seasons with the Falcons, Julio Jones has been simply incredible. He's hauled in 698 passes for 10,731 yards and scored 51 touchdowns. That said, Jones has surpassed the 1,500-yard receiving mark three times in those eight seasons, with his best season being 1,871 yards back in 2015. Last year he led the league in receiving with 1,677 yards. It's worth noting that no receiver in NFL history has ever surpassed the 2,000-yard mark. I give you that context before answering, no, I don't think Jones will surpass the 3,000-yard mark, Mike. But if there's any receiver who could pull it off, it's Jones. MAILBAG
Do you have a question about the Falcons that you want answered? Ask a question here and it could be posted on AtlantaFalcons.com.