Welcome to Week 10 of the NFL season – and to Straight from the Beek! The Falcons are coming off their bye week and are finally going to start playing some division games. First up are the New Orleans Saints. It should would be sweet if the Falcons could snap their six-game skid against their longtime rivals down in Louisiana. In the meantime, you've got plenty of questions so let's get to them now. Just remember that all opinions here are mine unless otherwise noted.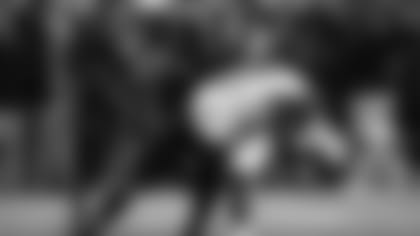 Johnny from Smyrna, GA
Yoooo, Tabeek. I know this season isn't what we expected, and to be honest with you, I'm more worried about draft position now. Even if we fall to top 10 and not 5, do you think there's a possibility the Falcons will trade up to get Chase Young? He's a monster man, and we both know we can use that type of player in Atlanta.
Matt: The Falcons currently have four picks in the first three rounds, thanks to the Mohamed Sanu trade to New England for an additional second-rounder. Whenever a team has additional picks, it provides possibly options to move up or down in the draft. Chase Young appears to be a top-five pick right now and to move that far up, it's never cheap. Falcons general manager Thomas Dimitroff has never been shy about trading up or down, so I think it's always a possibility when he's pulling the trigger. Would I like to see the Falcons land a stud edge rusher with their first pick? Heck yeah.
Alloicious from Tampa, FL
Devonta Freeman was nearly dealt at the trade deadline. Why do you think they may have decided to keep him? I love Free and what he's meant to the team but a chance to get rid of his contract seems like the right thing to do at this point. Realistically I don't think much can be salvaged from this season so better to obtain more draft picks and see what the other backs can do. Maybe they didn't like what they were being offered. I don't know what do you think?
Matt: I saw the tweet from Ian Rapoport of the NFL Network, too. Just remember, that's just a report, not a fact. As good as reporters like Rapoport, Adam Schefter and Jordan Schultz are, they're sometimes wrong. So keep that in mind. I say this a lot and it's worth repeating now: trades only happen if all parties involved in making the deal feel like they're benefitting or improving in some way. Teams talk all of the time about possible deals, to learn more about the player (and history) but also the asking price. I don't know Rapoport's source, but unless someone were to officially acknowledge it, it's really all speculation. I do agree with your last point. At some point the Falcons are going to make some tough personnel decisions (and the salary cap will play into it) and the more you know about players, what they can do and what kind of ceiling they might have moving forward, the more it helps in making those roster decisions.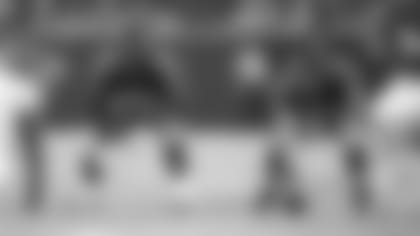 David from Rock Hill, SC
Hey Beek, I've been a Falcons fan since I was 7 years old. Before I ask my question, I just want to make it clear I think the world of Dan Quinn. With that being said, because of Quinn (and him being a defensive guru), wouldn't it be smart to strengthen the defensive side of the ball, even if it means trading some offensive weapons? Quinn is taking a lot of unfair heat for this year, and the countless offensive coordinators since Kyle Shanahan has made me fill like there's problems on offense that haven't been identified. Would a 70- to 80-percent player rebuild be smart? Thanks, Beek. You're the man.
Matt: Hi, David. The trade deadline was Oct. 29. Just wanted to get that out there first. Secondly, the biggest story of the offseason (after parting ways with all three coordinators from 2018 and hiring Dirk Koetter, Mike Mularkey, Ben Kotwica and Dan Quinn taking over as defensive coordinator) was the offense – specifically, the investment into the offensive line, David. The line was indeed identified as a sore spot, if you recall. Matt Ryan was sacked 42 times and the Falcons really couldn't run the ball consistently. On the first day of free agency the Falcons signed James Carpenter and Jamon Brown. They also drafted two offensive linemen in the first round of the draft, Chris Lindstrom and Kaleb McGary. There's been a lot of time, energy and money spent on the offense. And to be frank, I think Quinn is taking more heat for the defense right now, not the offense. Thanks for writing in; appreciate the support.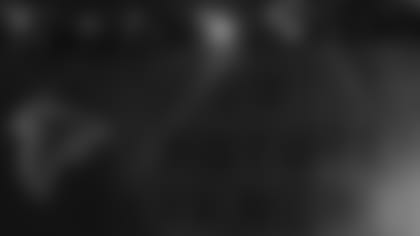 Cliff from Urbanna, VA
My question is, if multiple teams have the same number wins and losses, how do they determine who picks first?
Matt: The best way to answer this one is to pull the explanation directly form the NFL. Here you go: "Teams that didn't qualify for the playoffs are assigned draft slots 1-20. The order is determined by the standings at the end of the regular season: The club with the worst record will pick first, and the one with the best record will pick 20th. … In situations where teams finished the previous season with identical records, the determination of draft position is decided by strength of schedule — the aggregate winning percentage of a team's opponents. The team that played the schedule with the lowest winning percentage will be awarded the higher pick. If the teams have the same strength of schedule, division or conference tiebreakers are applied. If the divisional or conference tiebreakers are not applicable, or ties still exist between teams of different conferences, ties will be broken the following tie-breaking method:
Head-to-head, if applicable
Best won-lost-tied percentage in common games (minimum of four)
Strength of victory in all games
Best combined ranking among all teams in points scored and points allowed in all games
Best net points in all games
Best net touchdowns in all games
Coin toss
Hope that helps answer your question, Cliff.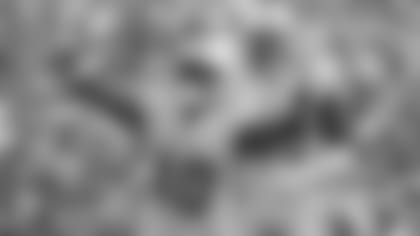 James from Gainesville, FL
About the question of playing to win in the for the remainder of the season or intentionally tanking for the high draft picks, I don't see why it is a question. If they play to win, I still think they could easily go 0-8 for the remainder. Do you think they will win another game? Do you think there is a chance that anyone in the organization would call for tanking?
Matt: This is the NFL, James, and anything can happen any week (like how the Jets can beat the Cowboys one week and then lose to the Dolphins a few weeks later). My point is, I never expected the Falcons to lose seven of their first eight games. But they did. Do I expect them to lose seven of their final eight games? No, but it could happen.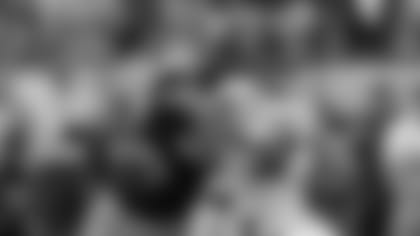 Walt from Quitman, GA
Hi, Beek. Long-time reader ... first-time question, which is a follow on to an answer you have already posted. To wit, if Chase Young is not available and A.J. Epenesa would be your next choice, how much drop-off do you see between the two of them? Thanks.
Matt: At the end of the day, beauty is in the eye of the beholder – and the draft can be a crapshoot. There have been plenty of "sure things" coming out of college who turned out to be busts at the next level. That said, both Chase Young and A.J. Epenesa are projected to go very high in this coming NFL Draft. In fact, it wouldn't be surprising to see both of those edge rushers to go in the top 10 come April. What kind of careers they'll each have and who will ultimately be the better pro is anyone's guess at this point. Right now, though, you'd have to think Young has the higher ceiling, but I haven't watched enough of either at this point. I will be soon, though.
Bird Noises: Jack Crawford on music, 'The Office'
Falcons defensive lineman Jack Crawford talks about how he ended up moving from England to the U.S., his passion for travel, video games, hip-hop music and exotic foods in the debut episode of Bird Noises podcast with Matt Tabeek. Listen to all of our podcasts right here. MAILBAG
Do you have a question about the Falcons that you want answered? Ask a question here and it could be posted on AtlantaFalcons.com.
Go ahead, ask the Beek
Do you have a question about the Atlanta Falcons (or anything football-related) you'd like to ask Matthew Tabeek? If so, hit the link. Please remember to include your home state (or country if you live outside the U.S.). Thanks for reading SFTB!