Editor's note: This tracker will be updated as the Falcons make visits to various pro days to evaluate draft prospects.
In mid-February, Terry Fontenot and Arthur Smith were among a small contingent from the Atlanta Falcons who made the trek up to South Carolina to watch Clemson quarterback Trevor Lawrence throw.
The event, witnessed by representatives from 17 different NFL teams, marked the first pro day of the 2021 draft season. With the 2021 NFL Scouting Combine canceled because of the COVID-19 pandemic, the NFL has completely overhauled the format in which teams can evaluate players prior to the draft.
There will be no in-person workouts and pro days will be held on campuses throughout the country instead.
The Falcons currently hold the No. 4 overall pick, which means that they will have an opportunity to select one of the very best players in this draft class. Owning a top-five pick is also coveted because it's much easier to trade up or trade down and still come away with a top prospect.
With that in mind, it's safe to say that the Falcons will be making lots of pro day appearances over the next month or so. We will provide updates along the way and update this tracker with the most recent stops first.
2021 PRO DAY SCHEDULE
The following is a list of college pro days with schools and top prospects noted (most recent visits are listed first):
April 9
NFL combine invitations: LB Jordan Smith, WR Austin Watkins Jr. 
NFL combine invitations:
2005: WR Roddy White – Round 1, Pick 27 
NFL combine invitations: CB Antonio Phillips 
NFL combine invitations: N/A 
NFL combine invitations: WR Marquez Stevenson, LB Grant Stuard, DE Payton Turner 
NFL combine invitations:
1990: DB Chris Ellison – Round 11, Pick 278 
1969: RB Paul Gipson – Round 2, Pick 29 
1968: LB Greg Brezina – Round 11, Pick 275 
1968: FL Don Bean – Round 15, Pick 383
April 7
NFL combine invitations: G Jack Anderson, CB Zech McPhearson, WR T.J. Vasher
Falcons draft history:
1997: RB Byron Hanspard – Round 2, Pick 41 
1976: DB Tony Green – Round 17, Pick 468 
1973: C Russell Ingram – Round 9, Pick 220
April 2
NFL combine invitations: S Brady Breeze, DT Austin Faoliu, CB Thomas Graham Jr., S Jevon Holland, CB Deommodore Lenoir, T Penei Sewell
Falcons draft history:
1997: QB Tony Graziani – Round 7, Pick 204 
1987: QB Chris Miller – Round 1, Pick 13 
1984: DT Dan Ralph – Round 6, Pick 163 
1982: RB Reggie Brown – Round 4, Pick 95 
1979: LB Bruce Beekley – Round 10, Pick 266 
1970: G Andy Maurer – Round 3, Pick 64 
NFL combine invitations: ILB Zaven Collins
Falcons draft history:
2002: T Kevin Shaffer – Round 7, Pick 244 
1980: RB Quinn Jones – Round 12, Pick 313 
1968: WR Rick Eber – Round 6, Pick 162
April 1
NFL combine invitations: S Richie Grant, WR Tre Nixon, CB Aaron Robinson 
Falcons draft history:
2013: DB Kemal Ishmael – Round 7, Pick 243 
NFL combine invitations: WR Rashod Bateman, CB Benjamin St-Juste
Falcons draft history:
2016: LB De'Vondre Campbell – Round 4, Pick 115 
2014: DT Ra'Shede Hageman – Round 2, Pick 37 
1996: LB Craig Sauer – Round 6, Pick 188 
1986: TE Kevin Starks – Round 9, Pick 224 
1978: LB Steve Stewart – Rond 2, Pick 43 
1972: DB Mike Perfetti – Round 6, Pick 140 
1972: LB Tom Chandler – Round 14, Pick 354 
1969: G Dick Enderle – Round 7, Pick 158 
NORTH CAROLINA (CHARLOTTE)
NFL combine invitations: N/A
Falcons draft history: N/A
NFL combine invitations: RB Chuba Hubbard, T Teven Jenkins, ILB Amen Ogbongbemiga, WR Tylan Wallace, CB Rodarius Williams
Falcons draft history:
1978: LB Daria Butler – Round 12, Pick 320 
NFL combine invitations: RB Jermar Jefferson, OLB Hamilcar Rashed Jr., CB Nahshon Wright
Falcons draft history:
2017: G Sean Harlow – Round 4, Pick 136 
2011: RB Jacquizz Rodgers – Round 5, Pick 145 
1994: G Alai Kalaniuvalu – Round 3, Pick 99 
1969: G Jon Sandstrom – Round 3, Pick 67 
NFL combine invitations: N/A
Falcons draft history:
2018: DT Deadrin Senat – Round 3, Pick 90 
2007: LB Stephen Nicholas – Round 4, Pick 109 
NFL combine invitations: N/A
Falcons draft history: N/A
March 31
NFL combine invitations: TE John Bates
Falcons draft history:
1983: DB Jeff Turk – Round 7, Pick 183
1983: LB John Rade – Round 8, Pick 215
1974: G Al Davis – Round 17, Pick 433
1971: DT Faddie Tillman – Round 10, Pick 241
NFL combine invitations: S Shawn Davis, T Stone Forsythe, WR Trevon Grimes, K Evan McPherson, TE Kyle Pitts, DT TJ Slaton, WR Kadarius Toney, QB Kyle Trask, CB Marco Wilson
Falcons draft history:
2016: S Keanu Neal – Round 1, Pick 17
1998: DB Elijah Williams – Round 6, Pick 166
1994: WR Harrison Houston – Round 5, Pick 138
1992: LB Tim Paulk – Round 7, Pick 182
1976: T Mike Williams – Round 13, Pick 356
1975: LB Ralph Ortega – Round 2, Pick 29
1974: RB Vince Kendrick – Round 4, Pick 96
1967: RB Jimmy Jordan – Round 3, Pick 57
1966: FL Charley Casey – Round 6, Pick 81
NFL combine invitations: DT Quinton Bohanna, ILB Jamin Davis, P Max Duffy, CB Brandin Echols, C Drake Jackson, CB Kelvin Joseph, T Landon Young
Falcons draft history:
2010: DT Corey Peters – Round 3, Pick 83
2001: WR Quentin McCord – Round 7, Pick 236
1990: DE Oliver Barnett – Round 3, Pick 55
1977: T Warren Bryant – Round 1, Pick 6
1976: RB Sonny Collins – Round 2, Pick 36
1969: DB Dicky Lyons – Round 4, Pick 103
1969: C Jeff Van Note – Round 11, Pick 262
NFL combine invitations: TE Tory Carter, WR Ja'Marr Chase, ILB Jabril Cox, WR Terrace Marshall Jr., WR Racey McMath, DT Tyler Shelvin, S JaCoby Stevens, CB Kary Vincent
Falcons draft history:
2018: WR Russell Gage – Round 6, Pick 194
2017: LB Duke Riley – Round 3, Pick 75
2016: LB Deion Jones – Round 2, Pick 52
2015: CB Jalen Collins – Round 2, Pick 42
2008: DB Chevis Jackson – Round 3, Pick 68
2008: TE Keith Zinger – Round 7, Pick 232
2004: DT Chad Lavalais – Round 5, Pick 142
1999: C Todd McClure – Round 7, Pick 237
1989: T Ralph Norwood – Round 2, Pick 38
1984: LB Rydell Malancon – Round 4, Pick 94
1983: DB James Britt – Round 2, Pick 43
1981: LB Lyman White – Round 2, Pick 54
NFL combine invitations: G Aaron Banks, QB Ian Book, T Liam Eichenberg, T Robert Hainsey, DE Daelin Hayes, G Tommy Kraemer, WR Javon McKinley, DE Ade Ogundeji, OLB Jeremiah Owusu-Koremoah, WR Ben Skowronek, TE Tommy Tremble
Falcons draft history:
2014: LB Prince Shembo – Round 4, Pick 139
2013: DB Zeke Motta – Round 7, Pick 244
1985: DE Mike Gann – Round 2, Pick 45
1981: G John Scully – Round 4, Pick 109
1973: DE Greg Marx – Round 2, Pick 39
1972: DB Clarence Ellis – Round 1, Pick 15
1969: T George Kunz – Round 1, Pick 2
1966: DB Nick Rassas – Round 2, Pick 17
1966: E Phil Sheridan – Round 3, Pick 48
1966: FB Bill Wolski – Round 5, Pick 65
NFL combine invitations: DE Boogie Basham, QB Jamie Newman, WR Sage Surratt
Falcons draft history:
1987: G Paul Kiser – Round 6, Pick 153
March 30
NFL combine invitations: DT Christian Barmore, G Deonte Brown, C Landon Dickerson, LS Thomas Fletcher, RB Najee Harris, QB Mac Jones, T Alex Leatherwood, LB Dylan Moses, WR DeVonta Smith, CB Patrick Surtain II, WR Jaylen Waddle
Falcons draft history:
2018: WR Calvin Ridley – Round 1, Pick 26 
2011: WR Julio Jones – Round 1, Pick 6 
2010: G Mike Johnson – Round 3, Pick 98 
2003: DB Waine Bacon – Round 6, Pick 202 
1996: DT Shannon Brown – Round 3, Pick 84 
1988: LB Phillip Brown – Round 8, Pick 194 
1983: DT Mike Pitts – Round 1, Pick 16 
1966: QB Steve Sloan – Round 11, Pick 156 
1966: WR Tommy Tolleson – Round 15, Pick 216
NFL combine invitations: T D'Ante Smith
Falcons draft history:
2015: WR Justin Hardy – Round 4, Pick 107
1991: NT Ernie Logan – Round 9, Pick 226
1986: RB Tony Baker – Round 10, Pick 252
NFL combine invitations: N/A
Falcons draft history: N/A
NFL combine invitations: WR Tutu Atwell, WR Dez Fitzpatrick, RB Javian Hawkins
Falcons draft history:
2015: WR Justin Hardy – Round 4, Pick 10
NFL combine invitations: DT Alim McNeill
Falcons draft history:
1967: LB Bill Gentry – Round 12, Pick 293 
NFL combine invitations: LB Tuf Borland, ILB Baron Browning, P Drue Chrisman, DE Jonathon Cooper, G Wyatt Davis, TE Luke Farrell, QB Justin Fields, K Blake Haubeil, OLB Justin Hilliard, C Josh Myers, RB Trey Sermon, DT Tommy Togiai, CB Shaun Wade, OLB Pete Werner
Falcons draft history:
2019: CB Kendall Sheffield – Round 4, Pick 111 
2007: C Doug Datish – Round 6, Pick 198 
2004: WR Michael Jenkins – Round 1, Pick 29 
1995: LB Lorenzo Styles – Round 3, Pick 77 
1993: DB Roger Harper – Round 2, Pick 38 
1988: TE Alex Higdon – Round 3, Pick 56 
1981: DB Robert Murphy – Round 10, Pick 274 
1980: LB Jim Laughlin – Round 4, Pick 91 
1978: LB David Adkins – Round 8, Pick 209 
1976: LB Pat Curto – Round 16, Pick 441 
1974: LB Vic Koegel – Round 12, Pick 304
NFL combine invitations: WR Jhamon Ausbon, DT Bobby Brown III, T Carson Green, ILB Anthony Hines III, G Jared Hocker, ILB Buddy Johnson, QB Kellen Mond, T Dan Moore
Falcons draft history:
2014: T Jake Matthews – Round 1, Pick 6
2001: DE Ronald Flemons – Round 7, Pick 226
1997: G Calvin Collins – Round 6, Pick 180
1992: G Keith Alex – Round 9, Pick 243
1977: DT Edgar Fields – Round 3, Pick 63
1976: RB Bubba Bean – Round 1, Pick 9
1967: DT Randy Matson – Round 5, Pick 120
NFL combine invitations: OLB Patrick Johnson, DE Cam Sample
Falcons draft history:
1966: LB Bill Goss – Round 8, Pick 111
NFL combine invitations: CB Elijah Molden, DT Levi Onwuzurike, CB Keith Taylor, OLB Joe Tryon
Falcons draft history:
2019: T Kaleb McGary – Round 1, Pick 31
2019: CB Jordan Miller – Round 5, Pick 172
2013: CB Desmond Trufant – Round 1, Pick 22
1993: T Lincoln Kennedy – Round 1, Pick 9
1983: WR Anthony Allen – Round 6, Pick 156
1979: T Roger Westlund – Round 7, Pick 186
1976: DB Frank Reed – Round 8, Pick 219
1976: DB Ron Olson – Round 15, Pick 414
March 29
NFL combine invitations: S Aashari Crosswell, WR Frank Darby
Falcons draft history:
2008: LB Robert James – Round 5, Pick 138
1999: FB Jeff Paulk – Round 3, Pick 92
1982: RB Gerald Riggs – Round 1, Pick 9
1974: RB Monroe Eley – Round 5, Pick 128
1970: RB Art Malone – Round 2, Pick 39
1970: DB Seth Miller – Round 8, Pick 195
1970: RB Mike Brunson – Round 11, Pick 272
NFL combine invitations: CB Michael Carter II, DE Victor Dimukeje, CB Mark Gilbert, TE Noah Gray, DE Chris Rumph II
Falcons draft history:
2013: QB Sean Renfree – Round 7, Pick 249
1984: QB Ben Bennett – Round 6, Pick 148
1971: QB Leo Hart – Round 3, Pick 59
1971: WR Wes Chesson – Round 7, Pick 163
NFL combine invitations: RB Eli Mitchell, RB Trey Ragas
Falcons draft history: N/A
NFL combine invitations: K Jose Borregales, TE Brevin Jordan, DE Jaelan Phillips, DE Quincy Roche, DE Greg Rousseau
Falcons draft history:
2011: P Matt Bosher – Round 6, Pick 192
2009: LB Spencer Adkins – Round 6, Pick 176
2002: G Martin Bibla – Round 4, Pick 116
1998: WR Jammi German – Round 3, Pick 74
1997: DB Marcus Wimberly – Round 5, Pick 133
1979: NT Don Smith – Round 1, Pick 17
1975: RB Woody Thompson – Round 3, Pick 65
NFL combine invitations: OT Tommy Doyle
Falcons draft history: N/A
NFL combine invitations: WR Dyami Brown, RB Michael Carter, WR Dazz Newsome, ILB Chazz Surratt, RB Javonte Williams
Falcons draft history:
2009: T Garrett Reynolds – Round 5, Pick 156
2001: TE Alge Crumpler – Round 2, Pick 35
1998: DB Omar Brown – Round 4, Pick 103
1985: Micah Moon – Round 9, Pick 228
1981: DE Harry Stanback – Round 6, Pick 164
1980: LB Buddy Curry – Round 2, Pick 36
March 26
NFL combine invitations: TE Hunter Long, OLB Isaiah McDuffie
Falcons draft history:
2019: G Chris Lindstrom – Round 1, Pick 14
2008: QB Matt Ryan – Round 1, Pick 3
1977: T John Maxwell – Round 9, Pick 230
1975: RB Mike Esposito – Round 7, Pick 159
NFL combine invitations: TE Matt Bushman, OT Brady Christensen, WR Dax Milne, DT Khyiris Tonga, CB Chris Wilcox, QB Zach Wilson
Falcons draft history:
1995: DT Travis Hall – Round 6, Pick 181
1991: DB Brian Mitchell – Round 7, Pick 172
1976: DT Stan Varner – Round 6, Pick 169
NFL combine invitations: WR Nico Collins, TE Nick Eubanks, RB Chris Evans, FB Ben Mason, OT Jalen Mayfield, OLB Cameron McGrone, DE Kwity Paye, CB Ambry Thomas
Falcons draft history:
1978: Mike Kenn – Round 1, Pick 13
1975: LB Carl Russ – Round 13, Pick 315
1974: T James Coode – Round 7, Pick 173
1972: RB Billy Taylor – Round 5, Pick 109
NFL combine invitations: WR Cade Johnson
Falcons draft history: N/A
NFL combine invitations: OT Christian Darrisaw, S Divine Deablo, CB Caleb Farley, RB Khalil Herbert
Falcons draft history:
2006: DB Jimmy Williams – Round 2, Pick 37
2004: CB DeAngelo Hall – Round 1, Pick 8
2001: QB Michael Vick – Round 1, Pick 1
2000: DB Anthony Midget – Round 5, Pick 134
1998: RB Ken Oxendine – Round 7, Pick 201
1988: DB Carter Wiley – Round 12, Pick 306
1987: LB Curtis Taliaferro – Round 8, Pick 208
1985: DB Ashley Lee – Round 8, Pick 201
March 25
NFL combine invitations: N/A
Falcons draft history: N/A
NFL combine invitations: N/A
Falcons draft history:
1970: WR Steve Parnell – Round 16, Pick 403
NFL combine invitations: WR Elijah Moore, OT Royce Newman, TW Kenny Yeboah
Falcons draft history:
2009: DT Peria Jerry – Round 1, Pick 24 
1995: WR Roell Preston – Round 5, Pick 145 
1966: RB Mike Dennis – Round 3, Pick 33
NFL combine invitations: WR Jaelon Darden
Falcons draft history:
1991: RB Erric Pegram – Round 6, Pick 145 
1968: C Henry Holland – Round 9, Pick 221 
1966: T Martin Kahn – Round 5, Pick 80 
1966: LB Bob Sanders – Round 9, Pick 126
NFL combine invitations: TE Pat Freiermuth, OT Will Fries, C Michal Menet, DE Jayson Oweh, LB Micah Parsons, DE Shaka Toney
Falcons draft history:
2003: DB Bryan Scott – Round 2, Pick 55 
1988: G Stan Clayton – Round 10, Pick 250 
1983: P Ralph Giacomarro – Round 10, Pick 268 
1975: G John Nessel – Round 4, Pick 81 
1966: DB Bob Riggle – Round 20, Pick 291
NFL combine invitations: CB Darren Hall
Falcons draft history:
2017: S Damontae Kazee – Round 5, Pick 149 
1998: T Ephraim Salaam – Round 7, Pick 199 
1978: WR Dennis Pearson – Round 5, Pick 125 
1971: WR Ken Burrow – Round 2, Pick 33 
1971: DB Tom Hayes – Round 6, Pick 137 
1971: RB Lindsey James – Round 16, Pick 397 
1967: DE Leo Carroll – Round 2, Pick 31
NFL combine invitations: QB Shane Buechele, HB Kylen Granson, CB Brandon Stephens
Falcons draft history:
1968: RB Jim Hagle – Round 6, Pick 140
NFL combine invitations: WR Josh Palmer, OG Trey Smith, CB Bryce Thompson 
Falcons draft history:
2003: DE Demetrin Veal – Round 7, Pick 238 
2002: LB Will Overstreet – Round 3, Pick 80 
1995: DB Ron Davis – Round 2, Pick 41 
1992: DE Chuck Smith – Round 2, Pick 51 
1992: LB Darryl Hardy, Round 10, Pick 270 
1969: DB Jim Weatherford, Round 15, Pick 366
NFL combine invitations: WR D'Wayne Eskridge, OT Jaylon Moore
Falcons draft history: N/A
March 24
NFL combine invitations: CB Shakur Brown, DT Naquan Jones 
Falcons draft history:
2005: RB DeAndra Cobb – Round 6, Pick 201 
2002: RB T.J. Duckett – Round 1, Pick 18 
1993: TE Mitch Lyons – Round 6, Pick 151 
NFL combine invitations: RB Kylin Hill, DE Marquiss Spencer, LB Erroll Thompson
Falcons draft history:
2012: DB Charles Mitchell – Round 6, Pick 192 
2006: RB Jerious Norwood – Round 3, Pick 79 
2003: FB Justin Griffith – Round 4, Pick 121 
1999: TE Reggie Kelly – Round 2, Pick 42 
1982: LB Curtis Stowers – Round 10, Pick 262 
1980: DB Kenny Johnson – Round 5, Pick 137 
1977: DB Walter Packer – Round 8, Pick 203 
1976: T Chuck Brislin – Round 11, Pick 302 
NFL combine invitations: CB Jaycee Horn, G Sadarius Hutcherson, LB Ernest Jones, CB Israel Mukuamu, WR Shi Smith
Falcons draft history:
2012: DT Travian Robertson – Round 7, Pick 249 
2011: DE Cliff Matthews – Round 7, Pick 230 
2005: DT Darrell Shropshire – Round 7, Pick 241 
1983: DT Andrew Provence – Round 3, Pick 75 
1966: T Bob Collins – Round 13, Pick 186 
NFL combine invitations: CB Olaijah Griffin, S Talanoa Hufanga, WR Amon-Ra St. Brown, DT Jay Tufele, DT Marlon Tuipulotu, WR Tyler Vaughns, T Alijah Vera-Tucker
Falcons draft history:
2008: T Sam Baker – Round 1, Pick 21 
2000: G Travis Claridge – Round 2, Pick 37 
1991: G Mark Tucker – Round 7, Pick 186 
1988: LB Marcus Cotton – Round 2, Pick 28 
1979: G Pat Howell – Round 2, Pick 49 
1979: RB Lynn Cain – Round 4, Pick 100 
1977: WR Shelton Diggs – Round 5, Pick 120 
1977: RB Dave Farmer – Round 11, Pick 287 
1975: G Steve Knutson – Round 16, Pick 393 
1972: RB Bill Holland – Round 17, Pick 431 
NFL combine invitations: TE Tony Poljan, OLB Charles Snowden 
Falcons draft history:
2007: RB Jason Snelling – Round 7, Pick 244 
2004: QB Matt Schaub – Round 3, Pick 90 
1999: DE Patrick Kerney – Round 1, Pick 30 
1974: C Paul Ryczek – Round 10, Pick 252
March 23
NFL combine invitations: DT Christian Barmore, G Deonte Brown, C Landon Dickerson, LS Thomas Fletcher, RB Najee Harris, QB Mac Jones, T Alex Leatherwood, LB Dylan Moses, WR DeVonta Smith, CB Patrick Surtain II, WR Jaylen Waddle.
Falcons draft history:
2018: WR Calvin Ridley – Round 1, Pick 26
2011: WR Julio Jones – Round 1, Pick 6
2010: G Mike Johnson – Round 3, Pick 98
2003: DB Waine Bacon – Round 6, Pick 202
1996: DT Shannon Brown – Round 3, Pick 84
1988: LB Phillip Brown – Round 8, Pick 194
1983: DT Mike Pitts – Round 1, Pick 16
1966: QB Steve Sloan – Round 11, Pick 156
1966: WR Tommy Tolleson – Round 15, Pick 216
NFL combine invitations: N/A
Falcons draft history: N/A
NFL combine invitations: TE Dylan Soehner
Falcons draft history:
1987: DB Terrence Anthony – Round 9, Pick 236
1974: WR Willie Jones – Round 15, Pick 381
1973: DB Tommy Campbell – Round 7, Pick 170
1967: T Dick Schafroth – Round 10, Pick 240
NFL combine invitations: T Brenden Jaimes
Falcons draft history:
2004: LB Demorrio Williams – Round 4, Pick 101
1997: DB Michael Booker – Round 1, Pick 11
1991: DB Bruce Pickens – Round 1, Pick 3
1991: T Joe Sims – Round 11, Pick 283
1980: TE Junior Miller – Round 1, Pick 7
1980: RB I.M. Hipp – Round 4, Pick 104
1978: G Stan Waldemore – Round 3, Pick 70
1974: RB Ralph Powell – Round 13, Pick 329
NFL combine invitations: LB Derrick Barnes, WR Rondale Moore
Falcons draft history:
2014: DB Ricardo Allen – Round 5, Pick 147
2001: WR Vinny Sutherland – Round 5, Pick 136
1990: P Shawn McCarthy – Round 12, Pick 305
1986: WR Steve Griffin – Round 12, Pick 308
1984: TE Cliff Benson – Round 5, Pick 132
March 22
NFL combine invitations: N/A
Falcons draft history: N/A
NFL combine invitations: N/A
Falcons draft history:
1966: T Jerry Jones – Round 2, Pick 32
NFL combine invitations: WR Warren Jackson
Falcons draft history:
2002: DB Kevin McCadam – Round 5, Pick 148
1979: C Bill Leer – Round 11, Pick 292
1968: DT Mike Tomasini – Round 10, Pick 248
NFL combine invitations: DE Josh Kaindoh, S Hamsah Nasirildeen, DE Janarius Robinson, CB Asante Samuel Jr., WR Tamorrion Terry, DT Marvin Wilson
Falcons draft history:
2014: RB Devonta Freeman – Round 4, Pick 103
2005: DE Chauncey Davis – Round 4, Pick 128
1997: LB Henri Crockett – Round 4, Pick 100
1995: DB Devin Bush Sr. - Round 1, Pick 26
1993: WR Shannon Baker – Round 8, Pick 205
1992: LB Howard Dinkins – Round 3, Pick 73
1989: DB Deion Sanders – Round 1, Pick 5
1981: DB Bobby Butler – Round 1, Pick 25
NFL combine invitations: DE Chauncey Golston, T Alaric Jackson, DT Daviyon Nixon, WR Brandon Smith, WR Ihmir Smith-Marsette
Falcons draft history:
2005: DE Jonathan Babineaux - Round 2, Pick 59
2002: WR Kahlil Hill – Round 6, Pick 184
1999: DB Eric Thigpen – Round 6, Pick 200
1998: WR Tim Dwight – Round 4, Pick 114
1983: T Brett Miller – Round 5, Pick 129
1981: WR Keith Chappelle – Round 11, Pick 301
1970: DT Rich Stepanek – Round 13, Pick 324
NFL combine invitations: S Joshuah Bledsoe, LB Nick Bolton, T Larry Borom, S Tyree Gillespie, RB Larry Rountree III
Falcons draft history:
2010: LB Sean Weatherspoon – Round 1, Pick 19
2009: DB William Moore – Round 2, Pick 55
NFL combine invitations: N/A
Falcons draft history:
1966: C Lurley Archambeau – Round 17, Pick 246
March 19
NFL combine invitations: RB Kenneth Gainwell, K Riley Patterson
Falcons draft history:
1990: NT Tory Epps – Round 8, Pick 195
NFL combine invitations: N/A
Falcons draft history:
1970: WR Todd Snyder – Round 3, Pick 65
NFL combine invitations: S Trevon Moehrig, ILB Garret Wallow, S Ar'Darius Washington, TE Pro Wells
Falcons draft history:
2013: DE Stansly Maponga – Round 5, Pick 153 
2003: WR LaTarence Dunbar – Round 6, Pick 196
March 18
NFL combine invitations: ILB K.J. Britt, WR Anthony Schwartz, S Jamien Sherwood, WR Seth Williams
Falcons draft history:
2020: DT Marlon Davidson – Round 2, Pick 47 
2007: DB David Irons – Round 6, Pick 194 
1988: LB Aundray Bruce – Round 1, Pick 1 
1984: LB Jeff Jackson – Round 8, Pick 206 
1981: DB Clifford Toney – Round 8, Pick 219 
1979: RB William Andrews – Round 3, Pick 79 
1972: QB Pat Sullivan – Round 2, Pick 40 
1971: RB Wallace Clark – Round 15, Pick 371 
1967: FB Tom Bryan – Round 14, Pick 346 
NFL combine invitations: T Kayode Awosika, DE Malcolm Koonce, RB Jaret Patterson
Falcons draft history: N/A
NFL combine invitations: CB Robert Rochell
Falcons draft history: N/A
NFL combine invitations: DE Milton Williams
Falcons draft history:
1977: WR Billy Ryckman – Round 10, Pick 257 
1970: TE Larry Brewer – Round 8, Pick 194 
NFL combine invitations: RB Josh Johnson
Falcons draft history: N/A
NFL combine invitations: CB Paulson Adebo, C Drew Dalman, WR Simi Fehoko, T Walker Little, QB Davis Mills
Falcons draft history:
2016: TE Austin Hooper – Round 3, Pick 81 
2013: TE Levine Toilolo – Round 4, Pick 133 
1993: LB Ron George – Round 5, Pick 121 
1992: T Bob Whitfield – Round 1, Pick 8 
1985: WR Emile Harry – Round 4, Pick 89 
1985: C Brent Martin – Round 10, Pick 257 
1982: DE Doug Rogers – Round 2, Pick 36 
1972: LB Larry Butler – Round 16, Pick 406 
1969: G Mal Snider – Round 3, Pick 54 
NFL combine invitations: ILB Tony Fields II, DT Darius Stills
Falcons draft history:
2004: RB Quincy Wilson – Round 7, Pick 219 
1998: DT Henry Slay – Round 7, Pick 203 
1989: RB Undra Johnson – Round 7, Pick 172 
1978: DB Tom Pridemore – Round 9, Pick 236 
1975: WR Marshall Mills – Round 10, Pick 237 
1975: DE Jeff Merrow – Round 11, Pick 263
March 17
NFL combine invitations: RB Gary Brightwell, CB Lorenzo Burns
Falcons draft history:
2007: DB Wilrey Fontenot – Round 7, Pick 212
1990: LB Donnie Salum – Round 10, Pick 250
NFL combine invitations: CB Tyson Campbell, G Ben Cleveland, CB DJ Daniel, DE Malik Herring, C Trey Hill, S Richard LeCounte III, TE Tre' McKitty, OLB Azeez Ojulari, ILB Monty Rice, CB Eric Stokes, CB Mark Webb
Falcons draft history:
2011: LB Akeem Dent – Round 3, Pick 91
2008: RB Thomas Brown – Round 6, Pick 172
2007: TE Martrez Milner – Round 4, Pick 133
2006: QB D.J. Shockley – Round 7, Pick 223
1994: LB Mitch Davis – Round 4, Pick 118
1989: TE Troy Sadowski – Round 6, Pick 145
1981: DB Scott Woerner – Round 3, Pick 80
1977: K Allan Leavitt – Round 4, Pick 89
1968: TE Ray Jeffords – Round 8, Pick 194
NFL combine invitations: G Kendrick Green
Falcons draft history:
2002: QB Kurt Kittner – Round 5, Pick 158
1991: DT Moe Gardner – Round 4, Pick 87
1989: RB Keith Jones – Round 3, Pick 62
1987: TE Jerry Reese – Round 10, Pick 264
1985: DB John Ayres – Round 11, Pick 284
1969: DE Tony Pleviak – Round 5, Pick 127
1968: WR John Wright – Round 2, Pick 53
NFL combine invitations: S Paris Ford, S Damar Hamlin, DE Patrick Jones II, C Jimmy Morrissey, DT Jaylen Twyman, DE Rashad Weaver
Falcons draft history:
2019: RB Qadree Ollison – Round 5, Pick 152
1985: G Bill Fralic – Round 1, Pick 2
1977: NT Don Parrish – Round 12, Pick 314
1976: WR Karl Farmer – Round 7, Pick 193
1972: LB Ralph Cindrich – Round 5, Pick 119
NFL combine invitations: N/A
Falcons draft history:
2016: G Wes Schweitzer – Round 6, Pick 195
2015: DB Akeem King – Round 7, Pick 249
2009: DB Chris Owens – Round 3, Pick 90
1982: WR Stacey Bailey – Round 3, Pick 63
1977: DT Wilson Faumuina – Round 1, Pick 20
1968: T Roy Hall – Round 16, Pick 410
March 16
NFL combine invitations: P Pressley Harvin
Falcons draft history:
2009: DT Vance Walker – Round 7, Pick 210
1998: LB Keith Brooking – Round 1, Pick 12
1985: TE Ken Whisenhunt – Round 12, Pick 313
1982: QB Mike Kelley – Round 6, Pick 149
1980: LB Al Richardson – Round 8, Pick 201
1975: WR Jim Robinson – Round 15, Pick 367
NFL combine invitations: N/A
Falcons draft history:
2020: C Matt Hennessy – Round 3, Pick 78
1981: DB Mark McCants – Round 12, Pick 330
1973: K Nick Mike-Mayer – Round 10, Pick 248
1969: FL Jim Callahan – Round 8, Pick 185
March 15
NFL combine invitations: N/A
Falcons draft history: N/A
NFL combine invitations: WR Isaiah McKoy
Falcons draft history: N/A
NFL combine invitations: T Robert Jones
Falcons draft history: N/A
NFL combine invitations: DE Dayo Odeyingbo
Falcons draft history:
2001: LB Matt Stewart – Round 4, Pick 102 
1983: TE Allama Matthews – Round 12, Pick 322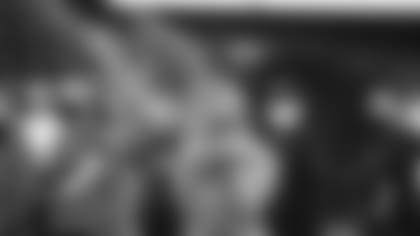 March 12  
NFL combine invitations: WR Jonathan Adams, DT Forrest Merrill 
Falcons draft history:
1987: DB Elbert Shelley – Round 11, Pick 292 
1977: DE Robert Speer – Round 9, Pick 242 
NFL combine invitations: QB Trey Lance, T Dillon Radunz 
Falcons draft history:
1970: WR Chuck Wald – Round 14, Pick 351 
NFL combine invitations: CB Tre Brown, OT Adrian Ealy, C Creed Humphrey, CB Tre Norwood, DE Ronnie Perkins, RB Ramondre Stevenson 
Falcons draft history:
2010: DB Dominique Franks – Round 5, Pick 135 
2008: LB Curtis Lofton – Round 2, Pick 37 
1993: DB Darnell Walker – Round 7, Pick 178 
1992: DB Terry Ray – Round 6, Pick 158 
1991: RB Erric Pegram – Round 6, Pick 145 
1986: DT Tony Casillas – Round 1, Pick 2 
1984: DE Rick Bryan – Round 1, Pick 9; DB Scott Case – Round 2, Pick 32 
1984: LB Thomas Benson – Round 2, Pick 36 
1980: DB Mike Babb – Rd 11, Pick 284 
1970: C Ken Mendenhall – Rd 5, Pick 116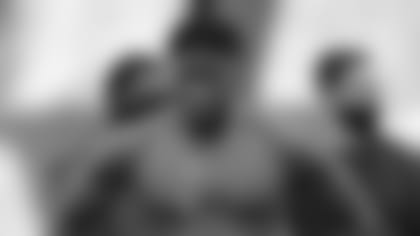 March 11
NFL combine invitations: T Jackson Carman, RB Travis Etienne, QB Trevor Lawrence, WR Cornell Powell, WR Amari Rodgers
Falcons draft history:
2020: CB A.J. Terrell – Round 1, Pick 16
2015: OLB Vic Beasley – Round 1, Pick 8; DT Grady Jarrett – Round 5, Pick 137
2013: DE Malliciah Goodman – Round 4, Pick 127
1987: RB Kenny Flowers – Round 2, Pick 31
1985: DB Reggie Pleasant – Round 6, Pick 152
1984: DB Rod McSwain – Round 3, Pick 63
NFL combine invitations: N/A
Falcons draft history:
1981: T Eric Sanders – Round 5, Pick 136
NFL combine invitations: OT Sam Cosmi, WR Brennan Eagles, QB Sam Ehlinger, DT TQ Graham, DE Joseph Ossai (pictured above), S Caden Sterns
Falcons draft history:
2007: G Justin Blalock – Round 2, Pick 39
1978: WR Alfred Jackson – Round 7, Pick 167
1971: TE Deryl Comer – Round 14, Pick 345
1966: LB Tommy Nobis – Round 1, Pick 1
March 10
NFL combine invitations: RB Rakeem Boyd, QB Feleipe Franks, DT Jonathan Marshall
Falcons draft history:
2007: DE Jamaal Anderson – Round 1, Pick 8; DB Chris Houston – Round 2, Pick 41
2001: DE Randy Garner – Round 6, Pick 167
1977: G R.C. Thielemann – Round 2, Pick 36
1973: G Tom Reed – Round 8, Pick 195; WR Jim Hodge – Round 17, Pick 428
1967: DB Martine Bercher – Round 6, Pick 151
1966: G Mike Bender – Round 10, Pick 141
NFL combine invitations: T Josh Ball, RB Brenden Knox
Falcons draft history: N/A
NFL combine invitations: N/A
Falcons draft history:
1988: WR James Milling – Round 11, Pick 278
NFL combine invitations: T Cole Van Lanen, CB Rachad Wildgoose
Falcons draft history:
2014: DB Dezmen Southward – Round 3, Pick 68
2012: C Peter Konz – Round 2, Pick 55; RB Bradie Ewing – Round 5, Pick 157
1987: LB Michael Reid – Round 7, Pick 181; RB Larry Emery – Round 12, Pick 320
1982: DB Von Mansfield – Round 5, Pick 122; LB Dave Levenick – Round 12, Pick 315
1973: RB Rufus Ferguson – Round 16, Pick 404
1972: RB Lance Moon – Round 7, Pick 171; TE Larry Mialik – Round 12, Pick 302
1971: DB Dan Crooks – Round 13, Pick 319
March 9
NFL combine invitations: DE Wyatt Hubert, TE Briley Moore-McKinney
Falcons draft history: N/A
NFL combine invitations: DE Earnest Brown IV, ILB Paddy Fisher, CB Greg Newsome II, T Rashawn Slater
Falcons draft history:
1991: RB Bob Christian – Round 12, Pick 310
1975: QB Mitch Anderson – Round 17, Pick 418
NFL combine invitations: G Quinn Meinerz
Falcons draft history: N/A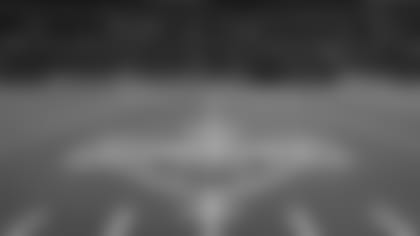 List of NFL combine invitations
Despite not having an NFL combine in 2021, the league still released list of draft prospects who merited invites (listed in alphabetical by school):
Christian Barmore, DT
Deonte Brown, OG
Landon Dickerson, C
Thomas Fletcher, LS
Najee Harris, RB
Mac Jones, QB
Alex Leatherwood, OT
Dylan Moses, LB
DeVonta Smith, WR
Patrick Surtain II, CB
Jaylen Waddle, WR
Jordan Smith, OLB
Austin Watkins Jr., WR
Gary Brightwell, RB
Lorenzo Burns, CB,
Aashari Crosswell, S
Frank Darby, WR
Rakeem Boyd, RB
Feleipe Franks, QB
Jonathan Marshall, DT
Jonathan Adams, WR
Forrest Merrill, DT
K.J. Britt, ILB
Anthony Schwartz, WR
Jamien Sherwood, S
Seth Williams, WR
Hunter Long, TE
Isaiah McDuffie, OLB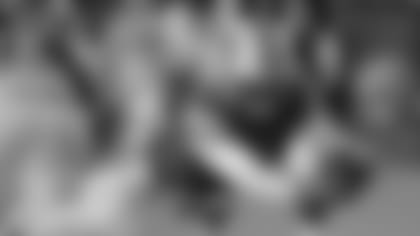 Matt Bushman, TE
Brady Christensen, OT
Dax Milne, WR
Khyiris Tonga, DT
Chris Wilcox, CB
Zach Wilson, QB
Kayode Awosika, OT
Malcolm Koonce, DE
Jaret Patterson, RB
Camryn Bynum, CB
Jake Curhan, OT
Darrick Forrest, S
James Hudson, OT
James Smith, P
James Wiggins, S
Jackson Carman, OT
Travis Etienne, RB
Trevor Lawrence QB
Cornell Powell, WR
Amari Rodgers, WR
Michael Carter II, CB
Victor Dimukeje, DE
Mark Gilbert, CB
Noah Gray, TE
Chris Rumph II, DE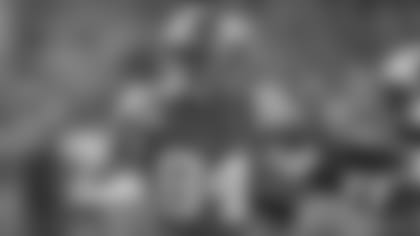 Shawn Davis, S
Stone Forsythe, OT
Trevon Grimes, WR
Evan McPherson, K
Kyle Pitts, TE
TJ Slaton, DT
Kadarius Toney WR
Kyle Trask, QB
Marco Wilson, CB
Josh Kaindoh, DE
Hamsah Nasirildeen, S
Janarius Robinson, DE
Asante Samuel Jr., CB
Tamorrion Terry, WR
Marvin Wilson, DT
Tyson Campbell, CB
Ben Cleveland, OG
DJ Daniel, CB
Malik Herring, DE
Trey Hill, C
Richard LeCounte III, S
Tre' McKitty, TE
Azeez Ojulari, OLB
Monty Rice, ILB
Eric Stokes, CB
Mark Webb, CB
Marquez Stevenson, WR
Grant Stuard, OLB
Payton Turner, DE
Drew Himmelman, OT
Christian Uphoff, S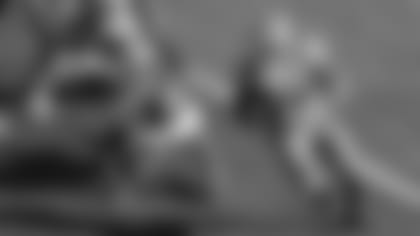 Jamar Johnson, S
Whop Philyor, WR
Stevie Scott III, RB
Chauncey Golston, DE
Alaric Jackson, OT
Daviyon Nixon, DT
Brandon Smith, WR
Ihmir Smith-Marsette, WR
Wyatt Hubert, DE
Briley Moore-McKinney, TE
Quinton Bohanna, DT
Jamin Davis, ILB
Max Duffy, P
Brandin Echols, CB
Drake Jackson, C
Kelvin Joseph, CB
Landon Young, OT
Tory Carter, TE
Ja'Marr Chase, WR
Jabril Cox, ILB
Terrace Marshall Jr., WR
Racey McMath, WR
Tyler Shelvin, DT
JaCoby Stevens, S
Kary Vincent, CB
Eli Mitchell, RB
Trey Ragas, RB
Tutu Atwell, WR
Dez Fitzpatrick, WR
Javian Hawkins, RB
Josh Ball, OT
Brenden Knox, RB
Kenneth Gainwell, RB
Riley Patterson, K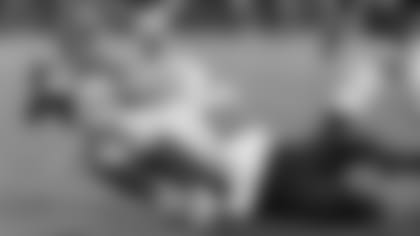 Jose Borregales, K
Brevin Jordan, TE
Jaelan Phillips, DE
Quincy Roche, DE
Greg Rousseau, DE
Nico Collins, WR
Nick Eubanks, TE
Chris Evans, RB
Ben Mason, FB
Jalen Mayfield, OT
Cameron McGrone, OLB
Kwity Paye, DE
Ambry Thomas, CB
Shakur Brown, CB
Naquan Jones, DT
Rashod Bateman, WR
Benjamin St-Juste, CB
Elijah Moore, WR
Royce Newman, OT
Kenny Yeboah, TE
Kylin Hill, RB
Marquiss Spencer, DE
Erroll Thompson, ILB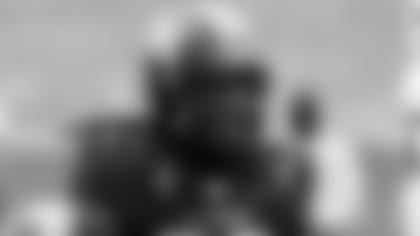 Joshuah Bledsoe, S
Nick Bolton, ILB
Larry Borom, OT
Tyree Gillespie, S
Larry Rountree III, RB
Brenden Jaimes, OT, Nebraska
Dyami Brown, WR
Dazz Newsome, WR
Chazz Surratt, ILB
Javonte Williams, RB
Trey Lance, QB
Dillon Radunz, OT
Spencer Brown, OT
Elerson Smith, DE
Earnest Brown IV, DE
Paddy Fisher, ILB
Greg Newsome II, CB
Rashawn Slater, OT
Aaron Banks, OG
Ian Book, QB
Liam Eichenberg, OT
Robert Hainsey, OT
Daelin Hayes, DE
Tommy Kraemer, OG
Javon McKinley, WR
Ade Ogundeji, DE
Jeremiah Owusu-Koramoah, OLB
Tommy Tremble, TE
Ben Skowronek, WR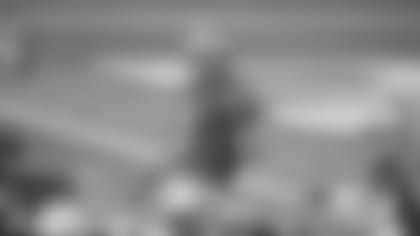 Tuf Borland, ILB
Baron Browning, ILB
Drue Chrisman, P
Jonathon Cooper, DE
Wyatt Davis, OG
Luke Farrell, TE
Justin Fields, QB
Blake Haubeil, K
Justin Hilliard, OLB
Josh Myers, C
Trey Sermon, RB
Tommy Togiai, DT
Shaun Wade, CB
Pete Werner, OLB
Tre Brown, CB
Adrian Ealy, OT
Creed Humphrey, C
Tre Norwood, CB
Ronnie Perkins, DE
Rhamondre Stevenson, RB
Chuba Hubbard, RB
Teven Jenkins, OT
Amen Ogbongbemiga, ILB
Tylan Wallace, WR
Rodarius Williams, CB
Brady Breeze, S
Austin Faoliu, DT
Thomas Graham Jr., CB
Jevon Holland, S
Deommodore Lenoir, CB
Penei Sewell, OT,
Jermar Jefferson, RB
Hamilcar Rashed Jr., OLB
Nahshon Wright, CB
Pat Freiermuth, TE
Will Fries, OT
Michal Menet, C
Jayson Oweh, DE
Micah Parsons, ILB
Shaka Toney, DE
Paris Ford, S
Damar Hamlin, S
Patrick Jones II, DE
Jimmy Morrissey, C
Jaylen Twyman, DT
Rashad Weaver, DE
Derrick Barnes, ILB
Rondale Moore, WR
Shane Buechele, QB
Kylen Granson, H-back
Brandon Stephens, CB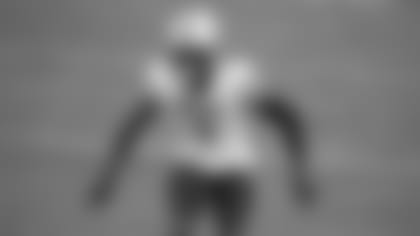 Jaycee Horn, CB
Sadarius Hutcherson, OG
Ernest Jones, LB
Israel Mukuamu, CB
Shi Smith, WR
Paulson Adebo, CB
Drew Dalman, C
Simi Fehoko, WR
Walker Little, OT
Davis Mills, QB
Andre Cisco, S
Ifeatu Melifonwu, CB
Trill Williams, CB
Josh Palmer, WR
Trey Smith, OG
Bryce Thompson, CB
Sam Cosmi, OT
Brennan Eagles, WR
Sam Ehlinger, QB
TQ Graham, DT
Joseph Ossai, DE
Caden Sterns, S
Jhamon Ausbon, WR
Bobby Brown III, DT
Carson Green, OT
Anthony Hines III, ILB
Jared Hocker, OG
Buddy Johnson, ILB
Kellen Mond, QB
Dan Moore, OT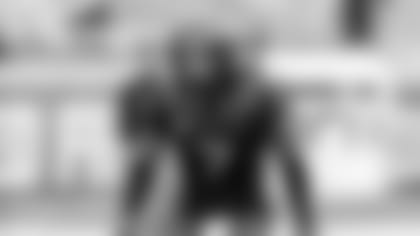 Trevon Moehrig, S
Garret Wallow, ILB
Ar'Darius Washington, S
Pro Wells, TE
Jack Anderson, OG
Zech McPhearson, CB
T.J. Vasher, WR
Patrick Johnson, OLB
Cam Sample, DE
Richie Grant, S
Tre Nixon, WR
Aaron Robinson, CB
Demetric Felton, RB
Osa Odighizuwa, DT
Olaijah Griffin, CB
Talanoa Hufanga, S
Amon-Ra St. Brown, WR
Jay Tufele, DT
Marlon Tuipulotu, DT
Tyler Vaughns, WR
Alijah Vera-Tucker, OT
Tony Poljan, TE
Charles Snowden, OLB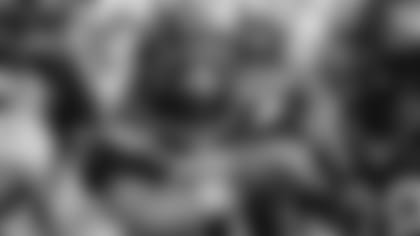 Christian Darrisaw, OT
Divine Deablo, S
Caleb Farley, CB
Khalil Herbert, RB
Boogie Basham, DE
Jamie Newman, QB
Sage Surratt, WR
Elijah Molden, CB
Levi Onwuzurike, DT
Keith Taylor, CB
Joe Tryon, OLB
Tony Fields II, ILB
Darius Stills, DT
D'Wayne Eskridge, WR
Jaylon Moore, OT 
Cole Van Lanen, OT
Rachad Wildgoose, CB