FLOWERY BRANCH, Ga. – Marlon Davidson sets an alarm every night but doesn't really need it. He consistently wakes up 10-15 minutes before the buzzer sounds, bounding out of bed to start his new day with a regular routine.
"I get up, I pray and I look at the man in the mirror," Davidson said Saturday in an interview with AtlantaFalcons.com. "That's my biggest thing. I know that my greatest battle is me. I look in the mirror and I tell myself that I'm going to go get it. I'm going to be better than the person I was yesterday."
The second-year defensive lineman doesn't want to stand in his own way anymore. Stacking good days, productive days, is Davidson's way of finding himself again after an ultimately lost season. His confidence is back. So is his trademark spark. That has led to good things before. Those around him think it will again.
"He's a fireball on that defensive line, bringing the energy," fellow Falcons defensive lineman Grady Jarrett said. "I love playing with him. I can't wait to see him get that full season under him. He had a rough run with injuries and other things. I'm excited for him. I'm expecting a big year from Marlon."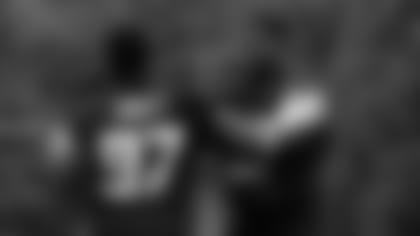 Davidson takes responsibility for a rookie year with the Falcons that went south, saying he got too complacent after being drafted No. 47 overall. Football had always come easy for the 6-foot-3, 303-pound mauler, a five-star recruit out of Greenville, Ala. who became a star at Auburn.
His first NFL season was hard. Really hard. And while he played some part in it, Davidson was dealt a bad hand. The COVID-19 pandemic cancelled offseason programs critical to rookie development. A knee injury cropped up that kept him out the first two games. Then he was placed on the COVID-19 list for a while and, after all that, dealt with knee issues again near season's end.
His final stat line was unbecoming of immense talent, a blemish on an otherwise stellar football career. He had eight tackles over eight games, with no quarterback pressures of any kind. He played just 132 defensive snaps all year. Yeah. That was it from a guy who had 7.5 sacks, 11.5 tackles for loss and earned first-team All-SEC honors his last year at Auburn.
"You have to think about this: I played defensive end my last year in college," Davidson said. "I had to learn something totally different when I came here. I had to change myself. I had to change everything about me to be the person for the scheme and for my team. That was difficult for me, especially with the injury. And I had COVID. I had to bounce around a lot. I had mental things with me.
"I went through some mental stuff getting my mind prepared, and it took a toll. But that was last year. Last year's gone. This is 2021. It's going to be a better year. That's a promise."
Davidson enters the 2021 season with renewed optimism, ready to realize vast potential after learning from last year's experience.
"Last year, I got caught up in the lifestyle," Davidson said. "There's no lie about it. I got caught up in the lifestyle. I'm still young. I'm still a kid, and sometimes people forget that. I just came from college. I lost my mom when I was 16. I had to learn a lot of different stuff (that other people didn't). When I came here and all that came to me, I was like, 'Wow. I finally made it.' But, when you make it, it makes it harder to stay here. I had to know that, at this moment, you're here, but the NFL stands for 'not for long.' You've got to make every opportunity count."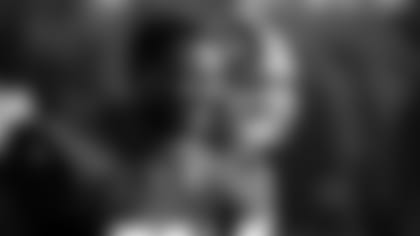 Make every opportunity count.
That's what Davidson preaches into the mirror every morning because he knows deep down that, if he works to improve every day, his true talent will come out.
"I just have to display it. That's it," Davidson said. "Turn on any type of tape. You'll see me coming. I'm coming this year, man. I gotta get one back from last year. I have to prove it to myself, to all these Atlanta fans. I have to prove it to my family that I'm still that guy. I feel like I am. … I can't wait to show what I can do."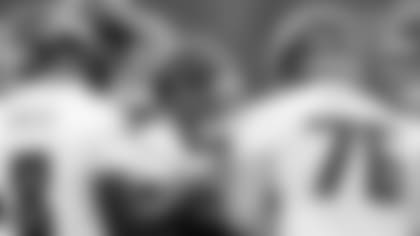 2022 Atlanta Falcons: First Look Open Practice
WHEN: July 29-30, August 1-10, 15, 24, 25
Rise Up Dirty Birds! Be the first to see your 2022 Atlanta Falcons take the field as they prepare for the upcoming season!