ATLANTA – The Falcons are on the verge of playing real football, with full contact, live tackling and players trying like heck to maintain or steal possession. The score won't matter much, but the proceedings will. Friday night's preseason game against the Tennessee Titans stands as an important evaluation tool for constructing a roster that will play for keeps this fall.
Don't hold your breath waiting for frontline starters to step in. Focus instead on those players fighting to make the 53-man roster or for a prominent place on the depth chart.
That's a broad statement, so we'll help you refine your search with five things to keep an eye on during the preseason opener against the Titans at Mercedes-Benz Stadium.
1. Let's go running
You can't evaluate the run game until the pads come on. How many times have you heard that one? Every late July or early August, to be sure. Let's take it a step further. You can't truly evaluate the rushing operation until people start getting tackled. Even NFL scrimmages whistle a man down before he reaches the ground, so you never really know how a rusher will respond at the point of impact. You never really know how a blocking scheme will fit until holds are no longer barred. We'll get to see some of that Friday night on both sides of the ball, really.
That, too, will mark an evaluation point for many. It's hard to imagine some featured linemen or backs getting hands dirty at this early stage. Preserving health's too important. Backups are always one play away from steady action and coaches must be sure they can trust them. This is the time to find out.
It's also time to find answers deep in the rushing depth chart, considering Javian Hawkins, Caleb Huntley and even D'Onta Foreman should get steady carries in this one.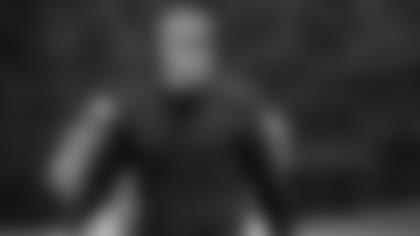 2. See how they respond, rebound
While some Falcons you know won't suit up on Friday night, many others will. Those who do will essentially take a mid-term, being tested to see if they can apply what they've learned under extreme duress. Veterans and younger pros are in the same situation, considering it's a new scheme for essentially everyone. Mistakes will be made. How players respond to them will be watched closely by Falcons brass as we move throughout the preseason.
"You create different languages in football," head coach Arthur Smith said. "You want to get past the memorization parts, they can line up and actually now start executing their technique and fundamentals, how to win the rep. Now there's going to be adrenaline, see the guys that can handle it. There's an adrenaline dump your body goes through, you see the guys huffing and puffing two plays into it, because there's nerves and that's normal.
"Then you want to see can they rescue themselves, nobody's out there on the field, they have to rescue themselves and so it is a huge part of the evaluation process, because it's the next step. At this point we've tried to put them in much of those environments as you can. And, and they've handled it pretty well, but I'm sure you'll see guys make pre-snap mistakes and won't be intentional. And you just hope you get the guys that can minimize that and not repeat offenders."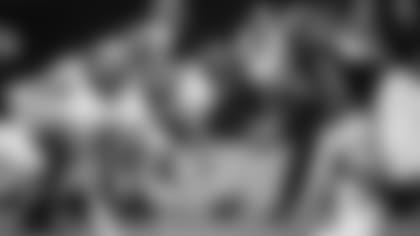 3. Versatility up front
We've got a few uncertain spots on the offensive line that won't get resolved by Friday's events. Kaleb McGary must get fully back in the mix next week before we know what will happen. Jalen Mayfield will play his first professional game and Willie Beavers will be given a chance to prove himself as a swing tackle should he not win the right tackle job outright. Drew Dalman could be counted on as a swing interior lineman and must give the coaches confidence he can play both center and guard when the pressure's on.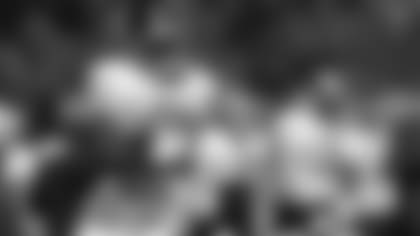 4. Receivers not named Ridley, Gage
We know Calvin Ridley can bring it. We know Russell Gage will be steady, on time as always and a reliable target throughout the season. We don't know, however, who among the remaining receivers will become a consistent target. Olamide Zaccheaus and Tajae Sharpe seem to be the steadiest at this point, though I think Christian Blake has also caught the Falcons' eye. If those guys could be feeling comfortable, the fight for a sixth spot, assuming there is one, will be fierce. Chris Rowland's in the mix. Frank Darby, too.
One word of warning when evaluating receivers in the preseason: don't fall in love with them. There's one every year, seemingly on every team, who generates tons of fan interest by wow-ing in the preseason, only to be among the earlier cuts. Remember the context of these performances. Remember what you see over four games, what you've [hopefully] read in AtlantaFalcons.com practice reports since camp began and make a complete evaluation.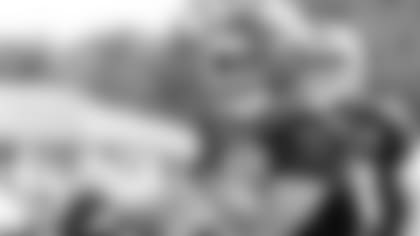 5. Special teams work
Come on. Admit it. You go grab a beer during punts and kickoffs. Stay put during the preseason. It'll be worth your while. Keep a keen eye on coverage and returns, looking for guys who stand out doing this difficult and underrated job. They'll have an upper hand in close competitions within a position group. Young guys living on the roster's edge must be able to do a lot, especially in the kicking game, to stick around.
This will also offer the first glimpse of the return game. We know Cordarrelle Patterson will return kicks. One of the best to ever do it won't have to earn that gig in the preseason. Punt returns are a bit more up in the air, though rookie Avery Williams was a consensus All-American returning punts and kicks at Boise State, drafted by this regime and probably has the upper hand. Chris Rowland will get a crack at that job as well. If he excels and is an offensive asset, things could get interesting.