The Falcons announced on Wednesday that they have released outside linebacker Dante Fowler.
Fowler came to Atlanta after a productive 2019 season with the Rams in which he accumulated 11.5 sacks. The Falcons signed Fowler to a three-year, $45 million contract in March 2020 in hopes that he would help jumpstart Atlanta's pass rush. The season that followed was one that saw Fowler under perform from the year before.
The edge rusher finished the 2020 season with just three sacks, one forced fumble and 23 combined tackles. When new general manager Terry Fontenot and head coach Arthur Smith took over the organization in 2021, the new duo in charge had to find a significant amount of cap space in their first offseason in Atlanta. They did so - in part - by Fowler agreeing to a pay cut. The Falcons lowered his cap hit from $18.5 million to $10.6 million with a $6 million base salary guaranteed which was lowered from the original $13 million base salary he was set to receive. His 2022 year was also considered a void year after everything was settled.
The contract was negotiated in a way, though, that would allow Fowler to make some money back based on his sack totals in 2021. He would get $1 million for five sacks, $2 million for seven, $3 million for nine and $4 million for 11.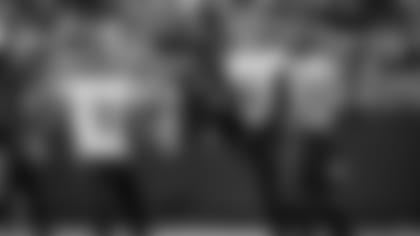 At the time, Fowler said the decision to take a pay cut was one that was "difficult," but one he ultimately understood.
"The decision was basically me understanding what happened last year," Fowler said during training camp. "Showing that I'm willing and that I want to be here for a good amount of time. I felt like under the circumstances that we were in, I could do my part to help the team get better in any type of way. That's the reason why I did it."
Fowler ended the 2021 season with 4.5 sacks, just a half sack away from his first sack incentive built into his renegotiated contract. Falcons Final Whistle | A Postgame Podcast
Break down the hottest topics surrounding the Atlanta Falcons and how they can impact the team's success with Atlanta Falcons Insiders Scott Bair, Tori McElhaney and Kris Rhim. Like and subscribe to join us for the lively debate on Falcons Final Whistle.
Welcome to Falcons Final Whistle – an Atlanta Falcons football postgame podcast during the season that shifts gears in the offseason to answer a pressing question about the team's future each week through free agency, the NFL Draft and the offseason program.