Welcome to Straight from the 'Beek! The Falcons are in the process of finalizing their 53-man roster and we're inching closer and closer to Week 1 – and you've got plenty of questions. Just remember that all opinions you see in this space are mine, unless otherwise noted.
Rusty from Flowery Branch, GA
Beek, Great stuff man! Thanks for your insights. Been to several practices and really like what I'm seeing. Can you elaborate on who some of the leaders are in the locker room? To me, that place will be a main ingredient to our success this year. I hear the players love the vibe in there!
Matt: Hey, thanks Rusty! I appreciate the kind words. Like a lot of NFL locker rooms, there are leaders – players who set the tone for the team, of and off the field – and the Falcons are no different. And you're right about this group, there's a lot of good chemistry and good vibes here. It's something you can feel and see, especially during practice. There's a good mix of players here on offense and defense who set the tone and keep everyone in check, guys like Matt Ryan and Grady Jarrett.
---
With the Bears game a week away, who is their biggest threat that the Falcons will focus on and try and stop? Thank you. Have a safe Labor Day weekend.
Matt: I would say stopping the run – specifically, Jordan Howard – would be the No. 1 priority when it comes to slowing down the Bears, regardless of who ends up playing behind center for them. And thank you!
---
Tyler from Chanhassen, MN
Hey Matt, my brother is a huge Panthers fan (I know, I know) and as a die-hard Falcons fan, nothing bothers me more than having to listen to him bring up the fact that only the Panthers have won the division in back-to-back years. Do you think this is the year we finally get over the hump and become back-to-back NFC South champs?
Matt: Hey, Tyler. I believe the Falcons are the favorites to win the NFC South this year, so yes.
---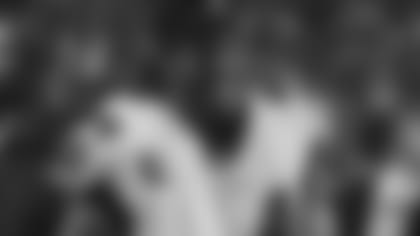 Do you think Vic Beasley will have double-digit sacks this year?
---
Hi Matt. Very excited about upcoming season. I was wondering what do you think would be the Falcons final ranking on offense and defense? Will we be stronger on offense with the run or passing game? Also on defense will we stop the run, defend the pass best, or hold opponents to fewest points in the league? Thanks. Go Falcons!
Matt: Hi, Derek. I have no idea of what their specific rankings on offense and defense will end up being, but it would not surprise me if the offense is just as good as last year's record-setting performance and the defense improves considerably – somewhere in the top 15.
---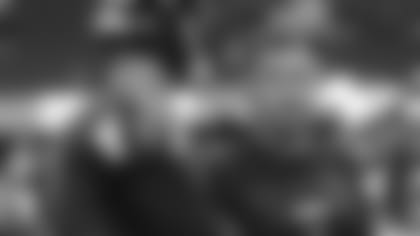 Do you think the loss of Shanahan will affect the Falcons much this year? I watched the 49ers and it looks like the offense from the Falcons a year ago.
Matt: Are you surprised that Kyle Shanahan's offense in San Francisco looks like Kyle Shanahan's offense in Atlanta? And, yes, anytime there's a coordinator change, it has to affect a team some. That said, Steve Sarkisian learned this offense and its terminology before adding his own wrinkles to it – and that's not often the case when an offense or defense makes a coordinator change. And it hasn't affected the players a whole lot, says Matt Ryan.
---
What do you think about an OC with no NFL experience? Even though we have plenty of talent, I'm a little worried about the play-calling. What's your take on it?
Matt: Reggie, I'm not concerned about it right now. And check out my response above.
---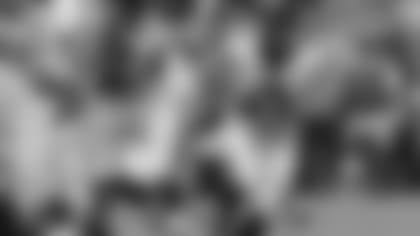 Jerry from Statesboro, GA
Why are we so hell-bent on keeping Matt Schaub? Yes, he WAS a starter but that's light years ago. I know he's from ATL but we need someone younger with mobility. Not to be mean, but he's done.
Matt: Did something happen to Matt Ryan that I'm not aware of? Last time I checked, the Falcons still have No. 2 behind center and he's one of the best in the league. I answered the Matt Schuab questions recently and you can read about it here and more here, too.
---
Isong from Spring Hill, TN
Why is the Falcons' logo on the field opposite of what's on the renderings, Ticketmaster website.
Matt: The last time I checked the field at Mercedes-Benz Stadium, this is what I saw:
But I'll look into getting a better answer for you. Thanks for your question.
---
Why are the Falcons playing in Seattle again this year as they played there last year?
---
Richard from Palmetto, GA
Beek, can the new OC read NFL defenses since he's coming from college where the defenses are not that great?
Matt: Do you really think Steve Sarkisian would've been considered for the job if he couldn't read and attack an NFL defense?
---
I'm getting a little angry towards the question that's getting pretty old about whether Matty Ice is an underrated or overrated QB. Being a Falcons fan, I say Matty is as better of a QB as Tom Brady, even though he's being considered as the GOAT. In your words, how do you feel about this question still looking over Matt Ryan?
Matt: I've said it a number of times, Leroy, and I'll say it again: Matt Ryan is an elite quarterback and Falcons fans should savor every play, every series and every game he's behind center.
---
Larry from Georgetown, KY
I have always been a fan of Matt Ryan, and I'm from Atlanta and about half of the other fans I know down there were always saying that he sucks. I always argued that he was pretty darn good. What do you think those people are saying now?
Matt: Please see my response above. And as another Larry would say, he's "pretty pretty good."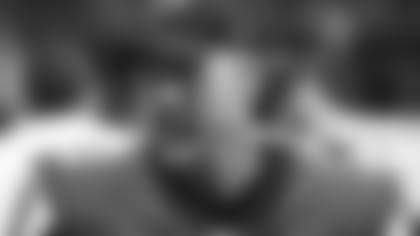 How many kickers will the Falcons carry?
---
I read in the AJC they have Brian Hill making the squad and them cutting Terron Ward. Please tell me what's the logic behind that?
---
Matthew from Tuscumbia, AL
What's you're prediction for the Bears game?
---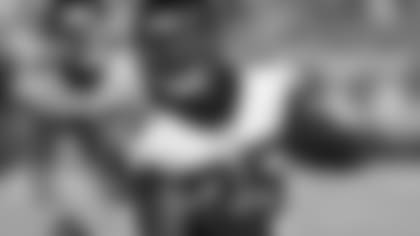 Do you think we will consider finding a bigger running back to help out Freeman and Coleman? Someone that could help break down opposing defenses especially late in the game.
Matt: I think Brian Hill was drafted to potentially be that guy. We just haven't seen it yet. Hill is 6-foot-1, 219-pound back who ran for 4,287 yards and 35 touchdowns in three years at Wyoming – including 1,860 yards and 22 scores on the ground in 2016.
---
Lord from Lawrenceville, GA
How can a team develop a rhythm on offense if the starters don't play in the last preseason game?
Matt: This current team has been together all spring and summer practicing. Preseason game speed is different, but so is regular-season game speed. There weren't a lot of changes made on offense personnel-wise from last year to this year, so I wouldn't be too concerned.
---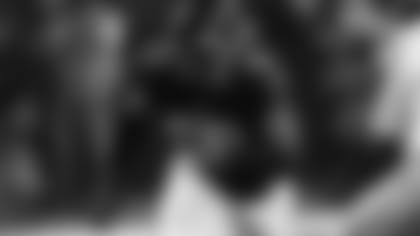 Do you think the Falcons will bring back Dwight Freeney at some point this season?
Matt: I just don't see it happening, Ashley. I think lot of scenarios would have to unfold before the team considered bringing the 37-year-old Freeney back. HAVE A QUESTION?