The Falcons announced their 53-man roster for the 2020 season on Saturday. But, keep in mind, by no means is this roster set or complete.
When you talk to people in the front office, coaches or in personnel, they'll often remind you that this is a "working" roster – meaning, don't be surprised if there are some more moves in the coming days, especially when the practice squad is announced on Sunday.
As of right now, this is the Falcons' 53-man roster as of 4 p.m. ET on Saturday, the league deadline. Here are my initial thoughts and reactions to the moves: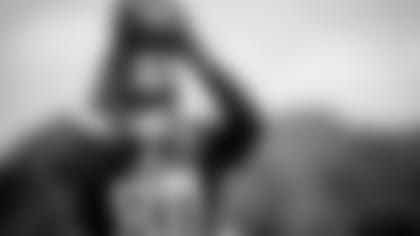 2016 first-rounder let go
While I thought Laquon Treadwell had a chance to make this roster because of his first-round pedigree, size and, albeit limited, experience, he could not supplant Russell Gage as the No. 3 receiver, never really stood in practices (at least when I was there observing) and was not a factor in the return game.
Treadwell, if you recall, was the Vikings' first-round pick in the 2016 NFL Draft, taken No. 23 overall. For a number of reasons, Treadwell didn't play up to those lofty expectations in Minnesota and the production wasn't there.
In late March, the Falcons signed Treadwell in hopes of bolstering one of the better receiving units in the league, led by Julio Jones and Calvin Ridley. Gage has emerged as the team's third receiver after Atlanta traded Mohamed Sanu to the New England Patriots, and the team thought the former Ole Miss star could compete for a spot during training camp as well as provide even more depth.
It just didn't work out that way, and the one-time idea of having all first-rounders on offense in three-wide sets dies. At least for now.
Does this mean the Falcons are completely set at receiver? Not at all. I think if there's a group that could still see some changes – additions, subtractions, practice squad moves – it's the receivers. Why? For starters, there are already some surprising names available (see below). But at the moment, Christian Blake and Brandon Powell are two big winners on Saturday.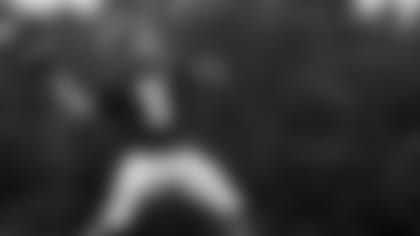 Backup plan: Sticking with Schaub
Just like he's been since 2016, Matt Schaub will enter 2020 as Matt Ryan's backup.
At one point this summer, the Falcons had Ryan, Schaub, Kurt Benkert and Danny Etling in their quarterback room. For now, and until the practice squad is announced, it's just Ryan and Schaub. The Falcons waived Etling on Aug. 17 and, on Saturday, Benkert was among the final roster cuts.
The question now is what the Falcons will do with their practice squad and if Benkert will be on it once again.
Let's be clear on Schaub though (because I get a ton of questions in Straight from the Beek about the quarterbacks): He is more than capable of leading the offense when/if called into action. When he had to step in and produce last year, he did so in a big way – completing 39 of 52 passes (75 percent) for 460 yards, a touchdown and an interception. Schaub also brings a lot more to that QB room – his wealth of experience and knowledge of defenses and personnel – that's invaluable, especially on gamedays for Ryan.
If the Falcons could find a more talented, more experienced veteran quarterback to be the backup – and who fits under the salary cap – I'd be all for it. Tell me who that player is. But here's the bigger point: Quarterback has never been the problem with this offense.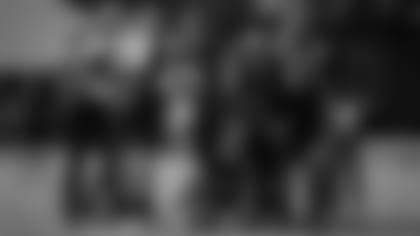 Predictions: Hits and misses
Final analysis: In the end, I got 50 of the 53 players correct and was off on the amount of players the Falcons would keep along the offensive and defensive lines. My biggest whiff was at receiver, where I had two misses with Rowland and Treadwell. I thought for sure the undrafted free agent out of Tennessee State would make it as the primary returner.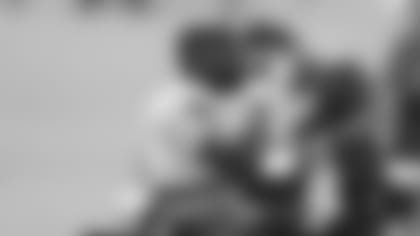 Former Falcons released
Some familiar names, like receiver Mohamed Sanu, have become free agents as all 32 NFL teams trim their rosters down to the mandated 53 players. Here is a running list (in alphabetical order) of former Falcons who were free agents as of 4 p.m. ET Saturday:
RB Kenjon Barner - released by the Baltimore Ravens
CB Deante Burton - released by the Dallas Cowboys
QB Danny Etling – released by the Seattle Seahawks
CB C.J. Goodwin - released by the Dallas Cowboys
WR Marcus Green – released by the Philadelphia Eagles
DE Austin Larkin – released by the Carolina Panthers
S Jordan Richards - released by the Baltimore Ravens
WR Andre Roberts - released by the Buffalo Bills
WR Mohamed Sanu – released by the New England Patriots
DT Justin Zimmer - released by the Buffalo Bills
The Falcons' 2020 roster is constantly evolving and we've amassed all the players in one gallery that will be updated throughout the year.