Lots of questions, mainly about the coming NFL Draft, team needs and, of course, the soon-to-be-unveiled new Falcons uniforms. So, let's skip the small talk this morning and jump right in, shall we? Just remember that all opinions here are mine unless noted otherwise.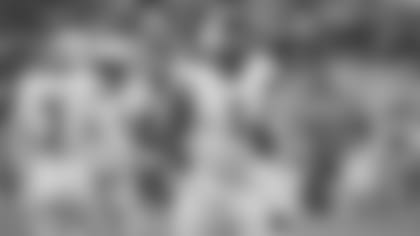 Brandall from Augusta, GA
Hey Beek, what do you think about us moving up to draft Derrick Brown in the first round then moving up again to draft D'Andre Swift in the second for insurance, just in case Todd Gurley gets hurt?
Matt: I think it would require some firepower – draft picks (current and possibly future ones) – to pull off those moves, to be honest. I think Derrick Brown could be a top-five pick. If not, he'll be gone in the first 10 picks. D'Andre Swift is probably later-round pick on Day 1. Do I see that scenario playing out? No, I don't. One move? Maybe, but not two first-round picks. I think with Todd Gurley, Brian Hill, Ito Smith and Qadre Ollison, the Falcons feel decent about that group. If they were that concerned about Gurley's health, I doubt they would've made the move, Brandall.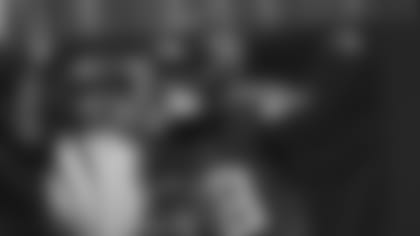 Pamela from Georgia
Has Calvin Ridley been traded?
Matt: Oh boy. No, he has not been traded. Where did that thought come from?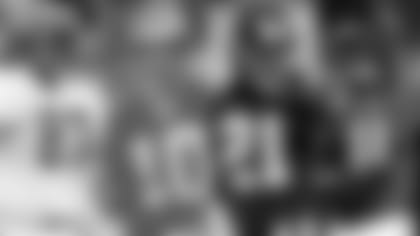 Joe from Denver, CO
Hi Matt! Long time, no chat. Being a transplanted Chamblee-born, Huntington Beach-raised and now Denver-based lifelong Falcons fan, I've come to rely on SFTB so thank you ... New uniforms. Where are they?!!! Ask Mr. Blank to NOT wait until the draft to launch them. The world needs something good in these dire times and red helmets are just the answer as far as us Falcons faithful are concerned! ;) Make it so, Obi Won ;) Cheers!
Matt: Good to hear from you, Joe, and I'm glad you're making SFTB a part of your day. The new uniforms will be announced … soon. Really soon. So, be sure to check back here and AtlantaFalcons.com (and all of our platforms) often. Who knows, maybe we'll drop a hint or something. But I can say with confidence that you'll see them very soon.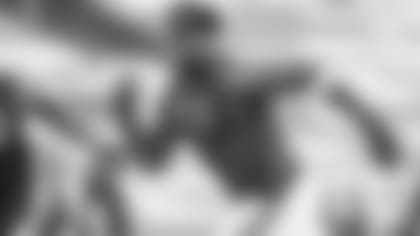 Rich from Cataula, GA
Beek! How you doing, man? Hope your family in NY area are all doing well. Know it's a hotbed up there with all this mess going on let alone what we're dealing with down here and everywhere else for that matter. I'm pumped for this draft. I think either way we go it's going to help bolster our team, but which way do you think we should go to best effectively turn this team to a legit SB contender the fastest? NFC South is loaded with quality QBs, so going CB makes sense to counter with better passing defense. However, going DL also makes sense b/c none of those QBs care for guys in their lap (which what QB does?). Pairing Jarrett w/ Kinlaw is a dream of mine believing he'd be the game-wrecker many see him as. So, that's my preference ... you?
Matt: First, thanks for the well-wishes regarding my family. Appreciate that! Hope you and your family are doing well, too, Rich. I think we all know the Falcons' needs at this point – cornerback, edge rusher, left guard, linebacker – but when it comes to the draft, teams should really focus on upgrading the overall talent on their teams. Put another way, if you were to pass on a more talented player just to fill a need, your competition is going to end up with the more talented player. And guess what decides games in the end? Talent. Players make plays, right? We can guess and try to figure out the different scenarios with the first 15 picks before the Falcons – that's what I try to do with my mocks drafts every single week – but whoever is there, I believe the Falcons should go with the best player. It very well could be Javon Kinlaw or K'Lavon Chaisson or C.J. Henderson or whoever the Falcons have rated atop their board. My preference is they take that guy and not just force the issue and try to fill a need.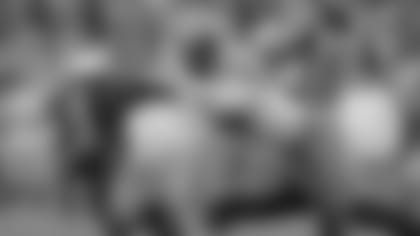 Steve from Valley, AL
If the Falcons draft K'Lavon Chaisson, will he be taking De'Vondre Campbell's place as a linebacker? He does play that position pretty well??? Maybe better than end position??
Matt: I'll say this about K'Lavon Chaisson – he is sort of like a Swiss Army knife because he can be used in a number of different ways. Aside from his freakish physical talent and an ability to get to the quarterback, he can drop back in coverage and chase down ball carriers. He's a versatile dude, Steve, and we all know Dan Quinn likes that in players. But if he's especially adept at getting to the quarterback, then that's where I'd play him – you can't have enough good pass rushers.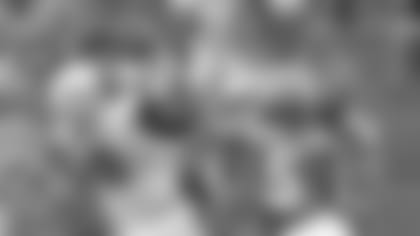 TK from Hawaii
Surfs Up, Beekster! Even though we signed Gurley, what round do we pick another RB? Some of us are forgetting that Gurley only signed a one-year deal. Our biggest need is cornerback, but I think if we stay at 16, we will have multiple options that are impact players not listed at cornerback. I know you love CJ Henderson, but that guy can't tackle, nor does he want to. Don't believe me, watch some tape other than his very short highlight tape. In our defense, the cornerback must be able to tackle. Don't get me wrong, I'm not saying he's not a decent player, but I am saying he's not a top 20 pick. What are your thoughts?
Matt: Love is a bit strong, but I like him. Look, I think C.J. Henderson has all of the measurables and is a mid- to later-round pick. So, I agree with you. And it wouldn't surprise me if he comes off the board at 16 with the Falcons or 17 with the Cowboys. Do I think the Falcons will add more running backs? Yes, but I don't see them drafting one high. Maybe on Day 3, and that's a big maybe. It all depends on the value and if he can contribute on special teams at that point. And I'll say it again: If the Falcons were that concerned about Gurley's health, I don't think they would've made this move. If there is an issue, you're right, it's a one-year deal. MAILBAG
Do you have a question about the Falcons that you want answered? Ask a question here and it could be posted on AtlantaFalcons.com.
Go ahead, ask the Beek
Do you have a question about the Atlanta Falcons (or anything football-related) you'd like to ask Matt Tabeek? If so, hit the link. Please remember to include your home state (or country if you live outside the U.S.). Thanks for reading SFTB! 2020 Falcons Tickets
See the Falcons battle divisional foes along with the Bears, Lions, Broncos, Raiders, & Seahawks at the best venue in sports.