Everyone around these parts is tired of talking about the five-game losing skid and dissecting what's wrong with the Falcons. Atlanta (1-6) gets an opportunity to put an end to all of the questions (at least for a couple of weeks) on Sunday when they play host to the Seattle Seahawks (5-2).
In the meantime, Falcons fans have plenty of questions and comments about the team, the NFL, college football (the draft) and, apparently, some movies. Some of you have too much time on your hands! So, let's get to them now. Just remember that all opinions here are mine unless otherwise noted.
And away we go, beginning with some Falcons questions.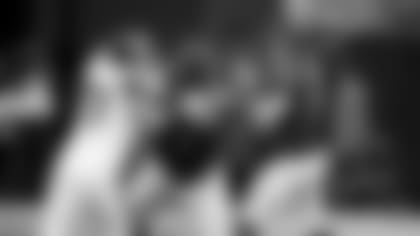 Kenny from Buford, GA
Beek, thanks for keeping us sane through this rough patch. I'll get straight to the point. If Matt Schaub ends up starting against the Seahawks, do you think he has what it takes to lead the Falcons to a win? I have my doubts and I'm hoping you can ease them. Thanks, Beek.
Matt: Yes, I do. Some of you seem to have forgotten that Matt Schaub has been there and done that. Did you know that his touchdown pass against the Rams last week was the 134th of his career and that he moved ahead of Michael Vick (who had 133) on the NFL's all-time list? Schaub has thrown for a lot of yards in his career – he's just 48 passing yards away from reaching 25,000 – and so I think he'll be calm and cool back there in the pocket, provided the Falcons offensive line can give him a little time against a pretty good Seahawks defensive front. The most important thing Schaub must do is protect the football, take what the Seahawks defense gives him in passing situations, move the chains and lead the Falcons on some scoring drives. He is capable of that, Kenny, and if called upon, I think he can do his part to lead the team to a win.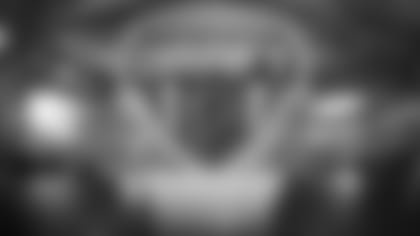 John from Decatur, GA
Beek, refresh my memory some here about the draft. It seems like over the past four or five years we haven't done so well as far as getting starters or guys that have made the team out of our picks, outside of a handful of guys I can think of. We need to do a better job drafting. Am I wrong?
Matt: I was just looking at some of the Falcons' recent draft classes, John. I'll list them below with the number of players still on the Falcons roster.
Round 1 Chris Lindstrom, G
Round 1 Kaleb McGary, T
Round 4 Kendall Sheffield, CB
Round 4 John Cominsky, DE
Round 5 Qadree Ollison, RB
Round 5 Jordan Miller, CB
Round 6 Marcus Green, WR
Round 1 Calvin Ridley, WR
Round 2 Isaiah Oliver, CB
Round 3 Deadrin Senat, DT
Round 4 Ito Smith, RB
Round 6 Russell Gage, WR
Round 6 Foyesade Oluokun, S
Round 1 Takkarist McKinley, DE
Round 3 Duke Riley, LB
Round 4 Sean Harlow, G
Round 5 Damontae Kazee, CB
Round 5 Brian Hill, RB
Round 5 Eric Saubert, TE
Round 1 Keanu Neal, S
Round 2 Deion Jones, OLB
Round 3 Austin Hooper, TE
Round 4 De'Vondre Campbell, OLB
Round 6 Wes Schweitzer, G
Round 7 Devin Fuller, WR
Round 1 Vic Beasley, OLB
Round 2 Jalen Collins, CB
Round 3 Tevin Coleman, RB
Round 4 Justin Hardy, WR
Round 5 Grady Jarrett, NT
Round 7 Jake Rodgers, T
Round 7 Akeem King, DB
Twenty-three of the 32 players drafted over the last five years are on the Falcons' current roster. That's not a bad number at all, John. In the coming years, however, it's going to critical that the Falcons knock it out of the park with draft picks because there will be little room cap-wise to spend in free agency (and they will likely have to make some tough personnel decisions with current players). The tweet below from one of the overthecap.com writers (before the Mohamed Sanu trade) shows the estimated cap space for each team heading into 202 and it gives you an idea of how tight things are currently for the Falcons.
Wilbur from Cedar Rapids, IA
What were you sippin' when the podcast was named Bird Noises?
Matt: Haha! Let me tell you something, Wilbur, at the time when we kicked off Bird Noises I probably would have told you it must have been a very stiff cup of Irish coffee (with way more Jameson than java) because I thought our guests were gonna get up and walk out as soon as I did the intro. If you've been watching them, I have asked every single guest (except one – the episode Alfred Jenkins) what they think of the name. Their responses have been all over the map, and you can tell a few have tried to be polite about it. I should probably note that I did not come up with the name for it. I wanted to call it Falcons Unfiltered or something along those lines. Dan Gadd, our digital director, suggested Bird Noises and we could do was laugh … but that was a good thing, we decided. So it stuck. And I have to say, it's growing on me. And we've got some plans to make the podcast even better. You should check out the latest episode with Ricardo Allen (above). If you're like me and prefer to listen to your podcasts in the car or on your phone while working out, here are some links below: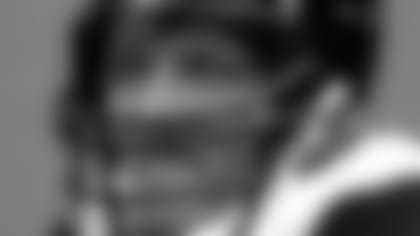 Cedrick from Dunwoody, GA
Beek, I watched the Monday Night game between the Jets and Patriots. The most amazing thing about the Patriots is their ability to shape-shift based on their talent. They went 16-0 in 2007 on the backs of their offense and may do it now because of their defense. But they were compared to the '85 Bears and the 2000 Ravens on the broadcast. Does your gut tell you they're THAT good?
Matt: No way! They're very good and they may end up proving that they're worthy of being mentioned in the same sentences as those two defenses you referenced, but I am not going there right now. And here's why. Here are the teams the Patriots (7-0) have played thus far:
Sept. 8: Pittsburgh Steelers (2-4)
Sept. 15: Miami Dolphins (0-6)
Sept. 22: New York Jets (1-5)
Sept. 29: Buffalo Bills (5-1)
Oct. 6: Washington Redskins (1-7)
Oct. 10: New York Giants (2-5)
Oct. 21: New York Jets (1-5)
The Patriots have played one team with a winning record, the Bills, and the score of that game was 16-10. The combined record of the Patriots' six other opponents is 6-27. The Patriots haven't played anyone yet, Cedrick, aside from the Bills and they barely squeaked by. Now, for all I know, the Patriots will go on to dominate the rest of the teams on their schedule. And if so, fine, I'll have no problem at all talking about them as one of the all-time great defenses. But there's a lot of football left to be played. And while we're at it, let's take a peek at the next six games on the Patriots schedule.
Oct. 27: Cleveland Browns (2-4)
Nov. 3: at Baltimore Ravens (5-2)
Nov. 17: at Philadelphia Eagles (3-4)
Nov. 24: Dallas Cowboys (4-3)
Dec. 1: at Houston Texans (4-3)
Dec. 8: Kansas City Chiefs (5-2)
Ask me again in mid-December of what I think about the Patriots defense. For now, let's tap the brakes on comparisons to Jack Lambert and the Steel Curtain (above), Doomsday, the '85 Bears and the 2000 Ravens, please. Right now I look like Lambert as I'm responding to this question.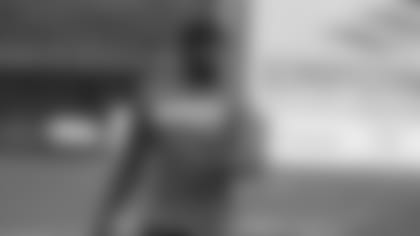 Bobby from Virginia Beach, VA
I think that the Mohamed Sanu trade was good deal. Do you see the Falcons making any other trades before the trade deadline?
Matt: The NFL trade deadline is 4 p.m. ET on Tuesday, Oct. 29. I agree with you regarding Mohamed Sanu. Getting a second-round pick for him at this point is tremendous value. Put it this way, Bobby, it wouldn't surprise me at all to see another deal or two by the Falcons. I've seen all of the reports, just like you guys, about different Falcons players being on the trading block. Some definitely have more credence than others, I'll you that much. As for me, I'm not going to speculate on any specific deals or players.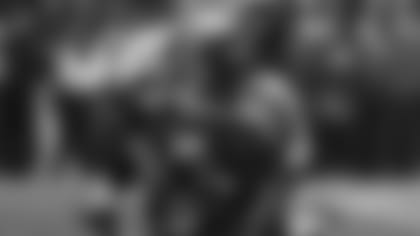 David from Ormond Beach, FL
Who will win the game between Seattle and Atlanta?
Matt: Well, all of the so-called experts are picking the Seahawks, David. And why not? Seattle is 5-2, protecting the football and playing well. The Falcons are 1-6 and each game they've found different ways to lose. Are the Falcons talented enough to win? Yes. Have they played a complete game yet? No. Are they capable of putting four quarters together and pulling off a win at home? Yes. Do I think they will? I sure would like to see it.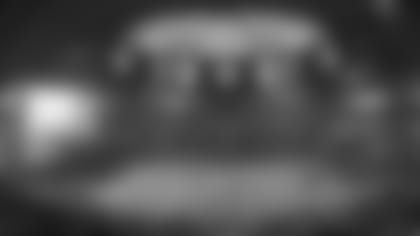 Taylor from Nashville, TN
If the season continues at this pace it looks like we'd be a lock for a top-5 pick. With all of the holes on the roster, if you're GM do you stay put or trade back and try to pick up more draft assets?
Matt: Well, if this current pace continues, I'd think the Falcons would definitely lock up a top-five pick for sure. Considering the Falcons current salary cap situation (it's not great, Bob), the organization is going to be forced to make some tough personnel decisions with current players at season's end and they're also going to need to knock it out of the park with their draft picks. And the more draft picks, the better. Right now, the Falcons have four picks in the first three rounds. That's a good start. If I were GM, I would try to accumulate as many picks as possible. Having those picks gives you plenty of options to move up, down, trade, etc.
Willie from Decatur, GA
I just saw a mock draft that had Joe Burrow as the No. 1 pick in the draft. Has everyone lost their minds? I remember another LSU quarterback that made a Herculean jump up the draft boards. I think Raiders fans might remember him too. But I'll put it to you ... Buy or Sell on the Joe Burrow hype?
Matt: Buy, buy, buy, Willie. I love what Joe Burrow is doing right now. And he is certainly drawing comparisons to former NFL quarterbacks, Willie, but none of them are former Tiger and ex-Raiders quarterback JaMarcus Russell, who was a colossal bust in the NFL. The top overall pick in the 2007 NFL Draft played just three seasons in Oakland, where he compiled a 7–18 record and threw 18 touchdowns and turned it over 38 times. The only time the two are mentioned in the same sentence is when the budding star has surpassed Russell in the LSU record books. That all said, Willie, do I think Burrow is worthy of the No. 1 overall pick? I'm not ready to go there yet, but he is certainly moving up the draft boards, it would appear – and justifiably so. MAILBAG
Do you have a question about the Falcons that you want answered? Ask a question here and it could be posted on AtlantaFalcons.com.
Do you have a question about the Atlanta Falcons (or anything football-related) you'd like to ask Matthew Tabeek? If so, submit it here. Please remember to include your home state (or country if you live outside the U.S.). Thanks for reading SFTB!