The Falcons are heading to Texas to take on the Houston Texans on Sunday – the third straight game against an AFC South foe – and are looking to end a two-game skid and improve their record to 2-3.
You, meanwhile, have plenty of questions (although I'm getting more and more comments these days). So, let's get to them now. Just remember that all opinions here are mine unless otherwise noted.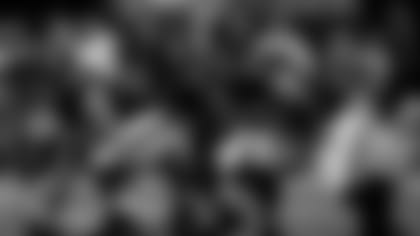 Paul from Salina, KS
Fan since the 1980's and went to the third game in Mercedes-Benz stadium vs. the Dolphins ... great stadium! But getting hard to watch if things don't change ... 1. The O-line needs to protect Matt Ryan or find players who can (love the draft picks but need healthy players now). 2. Tackle someone. I mean wrap up not just toss a shoulder and hope they go down. 3. Put pressure on their QB!! Do this, "W" will happen.
Matt: Thanks for writing in, Paul. And I can't (and won't) argue with any of your three points, sir. I'm sure the coaches are stressing the fundamentals – like blocking and tackling – but this is on the players to execute.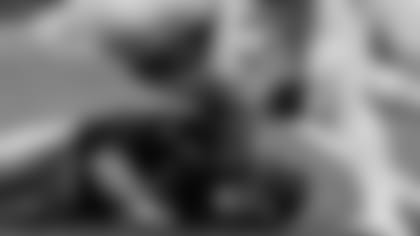 Coty from Acworth, GA
As I look at comments from posts, people have nothing positive to say about Matt Ryan. In my opinion, Matt is an elite passer, but how can a man prove that on his back? Do you agree we have a big issue not only with penalties and defense not forcing enough turnovers, but with the O-line as well?
Matt: Yes, I do think the offensive line play was a problem against the Titans (and vs. the Vikings as well). Matt Ryan was hit 12 times and sacked a season-high five times against Tennessee last Sunday. Against the Vikings he was sacked four times. That's not only going to increase the chances of your quarterback getting injured – Ryan took some brutal, even cheap shots (see above) – but it's also going to increase the likelihood of a turnover or putting the offense in a longer down and distance. It also limits what kind of plays you can call, too, Coty.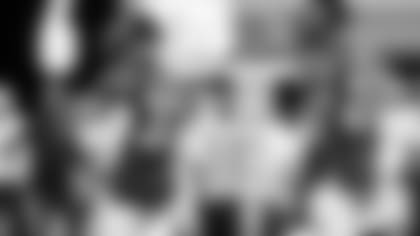 Willis from Montgomery, AL
Hey Beek! Thanks for all you do to keep us calm. My concern is our ability to go to the "injury" reasoning when we are failing to perform. I do know and understand that injuries pay a huge role in a team's ability to perform, but we are not the only team that deals with injuries. Help me understand how other teams find a way to find some success while still dealing with the injury issues.
Matt: You're right, injuries are a part of the game. There is always that "next man up" mentality and you'd like to think that the backup can execute when called upon. But, as we all know, that's not always the case. Certain positions are deeper than others on teams and sometimes there's a big drop-off in talent, experience or both. When you lose both starters at one position – like the Falcons did last year at safety and eventually the guard position – it's a real problem. But no one on the team will use that as an excuse and no one is using it now.
John from Vermillion, SD
From the moment I read your article about the changing landscape of the NFC South, I knew it was garbage. And two weeks later, that is even more evident. Even with all the injuries, this is an extremely tough division to win! Can't sleep on nobody. On the bright side, you can't count Matt Ryan out! He has played poorly by his standards but that won't continue.
Matt: Well, you're right about the Saints, John. They've stepped up since Drew Brees went down with a thumb injury and Teddy Bridgewater has done enough on offense to put them in a position to win. And who saw the Bucs hanging 50-plus points on the Rams in Los Angeles? I don't think many people did, to be honest. And the Panthers have rallied around Kyle Allen. I still say the Saints are different without Brees, but time will tell. Regardless, the Falcons have to take care of business and win their own games – and they haven't thus far.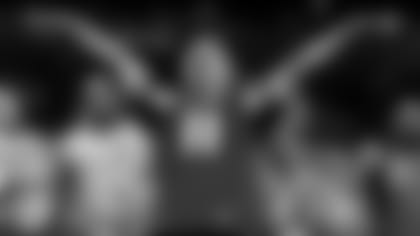 Roderick from Duluth, GA
Do you think Mr. Blank should consider closing the concessions and turning off all TVs around Mercedes-Benz Stadium to get people in their seats for the beginning of the games? I was at the Tennessee game. It was awful. The lack of fan participation ... one guy even asked me to sit down while the team was on defense because he said his son couldn't see. What are we doing in Atlanta?
Matt: Roderick, I'm listening to any and all ideas if it means getting fans into the stadium and sitting in their seats sooner, preferably before kickoff.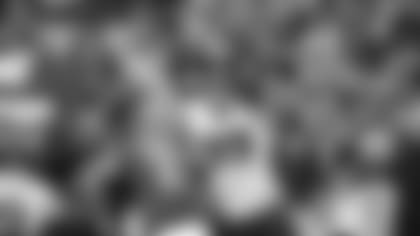 Michael from Wisconsin
How can the Atlanta Falcons defeat the Houston Texans this Sunday?
Matt: If the Falcons can limit Deshaun Watson as both a passer and runner, disrupt his timing with pressure and force some turnovers, that would help immensely. On the flip side, if the Falcons can protect Matt Ryan and give him time to find his open receivers, that'll help, too. Also, the Falcons need to establish a running game. Get Devonta Freeman going and that'll open up the play-action (and some big plays downfield). MAILBAG
Do you have a question about the Falcons that you want answered? Ask a question here and it could be posted on AtlantaFalcons.com.
Do you have a question about the Atlanta Falcons (or anything football-related) you'd like to ask Matthew Tabeek? If so, submit it here. Please remember to include your home state (or country if you live outside the U.S.). Thanks for reading SFTB!