The Falcons have closed the door on the first half of the season (and should probably lock the door and throw the key away) following Sunday's 27-20 loss to the Seattle Seahawks. Atlanta is now 1-7 through the first eight games and has now dropped six straight. Meanwhile, you've got plenty of comments and questions, so let's get to them now. Just remember that all opinions here are mine unless otherwise noted.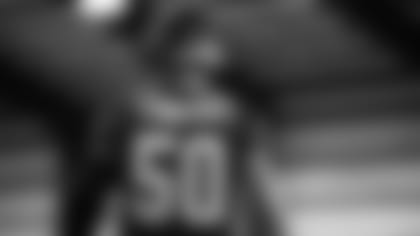 Ronald at Port Orange, FL
OK, here we are at bye week, lot of questions for sure, even for Arthur Blank. Do you think maybe giving those guys like Jermaine Grace and John Comisky a lot more playing time, against starting players of other teams? They played well in preseason. Kinda give them a head start into next year? Lot of decisions need to be made in free agency this year.
Matt: Even sitting at 1-7, I believe the coaches will continue to do everything they can to win games, Ronald. I think they will put the players out there who give them the best chance to win games. Now, if certain players (or starters) aren't performing up to certain standards, then maybe others (backups) will see increased playing time. For what it's worth, John Cominsky did play against the Seahawks (two plays) and injured his ankle. He didn't return to the game and we'll find out more about the injury on Monday. The other player you mentioned, Jermaine Grace, was in on 17 special teams plays vs. Seattle.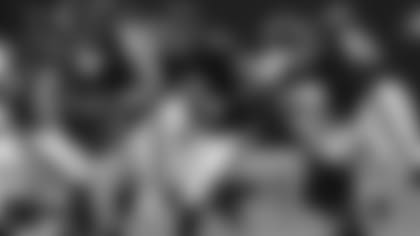 Dam from Switzerland
Good morning, Mr. Tabeek. To me it seems that the team really needs a completely new, fresh start. Possibly in all areas. My particular question is though: Can we please just stick to the black alternative jersey for all our games? It just looks fantastic and on a "psychological note", it kind of represents that fearlessness we need right now. What do you think? All the best from CH.
Matt: I'm with you regarding the black jerseys and white pants (and retro Falcons logo). Love the look as well. People within the organization generally seem to like it as well. I just wish they'd play better when wearing them.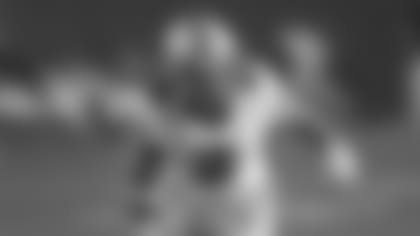 Andrew from Augusta, GA
What are the Falcons eyeing and planning to try to draft in terms of positions for next season?
Matt: While the Falcons are busy preparing a draft board – they usually have a good indication of how that will look around Thanksgiving (or late November) every year – I think it's safe to say that they'll be looking hard at the defensive side of the ball. And I would think finding a difference-maker coming off the edge will be a high priority (see Ohio State's Chase Young). We won't know for several more weeks where the Falcons will be drafting, Andrew, but if the season were to end today, they would have a top-five pick. Stay tuned.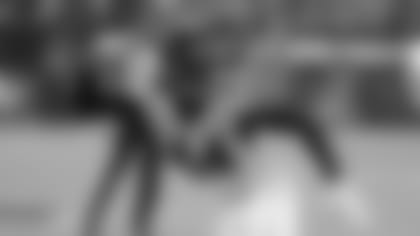 Jeremy from Newnan, GA
Hey Beek, Since the Falcons finally have a bye week, do you think they'll trade Vic Beasley? In my opinion, I think they should do something before the trade deadline. As for Coach Quinn, we need to find a defensive coordinator now more than ever.
Matt: The Falcons have already pulled off one trade, sending Mohamed Sanu to the Patriots for a second-round pick. Will they pull off any more? Like you, I've seen and heard all about the reports and speculation, but I'm not so sure it'll happen. Because of the kind of numbers Vic Beasley has put up through the first eight games I don't see a long line of eager trade partners forming. The trade deadline is Tuesday at 4 p.m. ET. We'll know soon enough.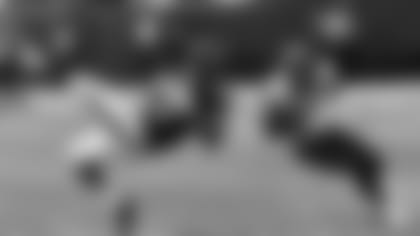 Mike from Las Vegas, NV
Please stop with the positive spin. These second-half rallies (that always fall short) from ridiculous deficits are not fight and resilience. It's a natural let down from the other team's dominance and garbage time scores. It still seems like the coaching staff is in denial. Will we ever change anything? Surely some players need to be benched based on performance.
Matt: Where is the positive spin? What part of "I didn't see this coming" is spinning? Did you stop and read the first half of my column from Sunday? I'm guessing not because you wouldn't have written that. I don't know how many times I've quoted Bill Parcells writing, "You are what your record says you are" in SFTB this year. Each time, I've pointed out that the Falcons are 1-4, 1-5, 1-6, and now 1-7. That's not great, Bob. So if I sound like I'm a little tired of reading the "spin" comments, I am. What I won't do is tolerate lazy arguments or narratives. Fans tend to have knee-jerk reactions and repeat things they see on Twitter or hear on TV thinking it's true without doing ANY research whatsoever. I point out the facts here, and sometimes angry fans just don't want to read it so they call it … spin. Now, back to the team and your question. I don't think the coaching staff is in denial; they're very aware of what's happening – and what's not – on the playing field. Trust me. Their necks are on the line because they know they're ultimately judged on wins and losses. (I also wrote that in my column, too.)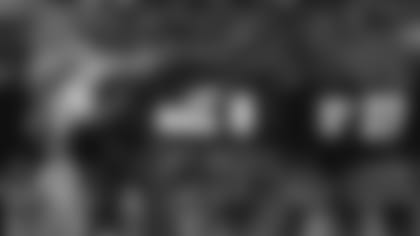 Andre from Fort Valley, GA
As you all can see from the second half of the Seattle game, we're there. Just have to bring it every snap. Also, are we trolling our own team now? Nobody is more hurt than them right now. It's how they feed their families. Believe it or not, we as fans have something to do with them being out of sync. Just enjoy football. Lastly, I'll be running next 5K race at the Benz Nov. 9th come check me out. Thanks, Beek.
Matt: Look, I totally get what you're saying on one hand, Andre. But when a fan spends their hard-earned money on a ticket, they have the right to be fans – to cheer and voice their emotions throughout a game. Obviously there's a code of conduct everyone must adhere to – and you should always be respectful. But if a fan wants to boo, they have the right to do so. But it should never cross the line and get personal – at a stadium or on social media. We all know how nasty people get on social media, too. I don't like it at all, especially when they hide behind anonymous accounts. I have no tolerance for that. Good luck in the race, Andre. MAILBAG
Do you have a question about the Falcons that you want answered? Ask a question here and it could be posted on AtlantaFalcons.com.
Do you have a question about the Atlanta Falcons (or anything football-related) you'd like to ask Matthew Tabeek? If so, submit it here. Please remember to include your home state (or country if you live outside the U.S.). Thanks for reading SFTB!