Welcome to Straight from the Beek – your place to ask anything Falcons-related and get honest answers. The Falcons (1-3) will be heading out for Houston shortly in hopes of ending a two-game slide. The Texans (2-2) are also coming off a loss, so I'm expecting both teams to be grumpy when they take the field on Sunday afternoon. In the meantime, you've got plenty of questions – so let's get to them now. Just remember that all opinions here are mine unless noted otherwise.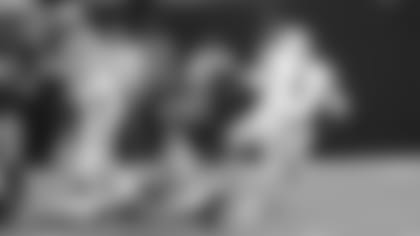 Ashton from Lithonia, GA
You spoke about the team finishing 10-6 and I couldn't agree more. Sweeping Tampa and Carolina, splitting with New Orleans and two more losses (not to Arizona or San Francisco) should be enough. I'm totally for Matt Ryan; people think he is easy to replace but he isn't and he's a top-10 QB. Would like to see more Ito Smith and Jaeden Graham (over Luke Stocker). I see the issue with penalties and defensive effort. Your take on how we can fix those quickly?
Matt: Ashton, the penalties and defensive issues (poor tackling, lack of pass rush, turnovers, etc.) are all correctable. It's more about paying attention to the details, focus and – as you noted – effort. The Falcons cleaned up some of the excessive penalties against the Titans, so that was at least encouraging. But they have got to start generating a pass rush and wreak havoc on the pocket, and soon. It's a trickle-down effect, too. Good things happen for the defense when the quarterback's timing is thrown off or if he's forced to scramble. Better yet, if they can get to the quarterback, the chances for a turnover increase. Right now the Falcons have just five sacks, and two are Grady Jarrett's. If they want to turn around the season, dialing up pressure must be a big part of it – and it has to start soon.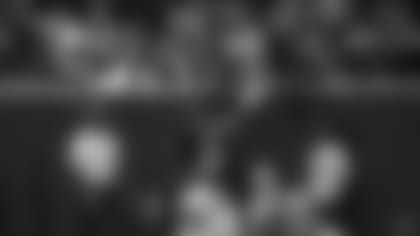 Travis from Houston, TX
Beek ... What you say and/or your responses to questions matter to the psyche of the Falcons fans that write in to SFTB. Can you unequivocally state to everyone that writes in, that it's OK to criticize the starting quarterback of your team and that it's normal around the league? It does not mean you are a good fan if you support the quarterback 100 percent and you are a bad fan if you don't support 100 percent.
Matt: It's totally normal for ANY fan to cheer and boo their favorite and not-so-favorite players, and that certainly includes the quarterback. That's what being a fan is, Travis – it's experiencing the highs and lows during a game or season. And when you buy a ticket to a game, there's nothing better than cheering in unison with 70,000 fellow fans when there's a great play or score. Unfortunately, not everything always goes well on the field … and fans boo. That's their right. And in this day and age with Twitter, Instagram and Facebook, etc., fans have a much bigger megaphone to voice their thoughts – and it's not that there are a lot more "experts" and Monday morning quarterbacks, we just hear and see them more because of social media. But back to your question, if you boo a play or player, it doesn't mean you're a bad fan at all. And if you write in to SFTB to voice those feelings, it's not wrong – but I will attack your logic, if need be. Now, when it gets personal and people start making nasty comments about them (the way they look or their family, etc.) or dumb things like that, that's a completely different conversation. What I do here at SFTB is try to stick to logic, stats and rely on my longtime experience as a writer and editor to put things into perspective (rather than coming out with unfounded knee-jerk reactions). Some fans like that, some don't. Some call me a Kool-Aid drinker or a company man. But that's really not the case. DO I have opinions? Of course! I voice them all of the time. But bring your opinions … it's OK. It's what being a fan is all about.
T.J. from Beckley, WV
Why not run the ball more? The defense needs the rest and that's what got us to the Super Bowl the last time.
Matt: Well, there's a lot more going on that season than just an effective running game, T.J., but I hear ya loud and clear. The Falcons definitely need to get Devonta Freeman more touches. Freeman is averaging less than 12 rushing attempts and about 40 yards per game. Freeman also has 17 catches for 133 yards – that's a little more than 33 yards per game. So, when he does touch the ball, he's producing.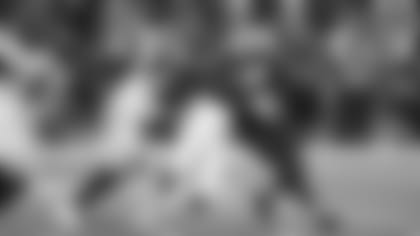 Daryan from Oakwood, GA
Hey, Beek. Daryan here. With the Braves and United in the playoffs what chance do the Falcons have? Could we make it or will there be changes made in the offseason?
Matt: Hey, Daryan. The Falcons can still make it to the postseason in 2019. They have 12 games remaining, including all six against NFC South foes. There's a lot of football left to be played. Now, if they don't make the playoffs, who knows what will happen. It all depends on how things shake out. But that's so far off and it's pointless to speculate on that right now. All that matters is the Texans game on Sunday – and the Falcons could really use a win right now.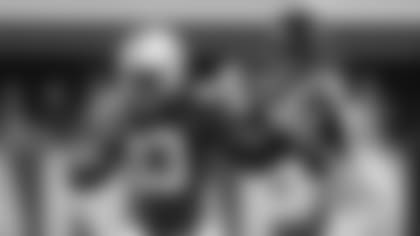 Robert from Kansas City, MO
Beek, in the last game we witnessed at least two intentional grounding calls go unnoticed by the refs. The same guys that flagged the Falcons for everything. This is the pattern for the season. We can't blame DQ for that. My question is, when does DQ admit the loose Cover 3 doesn't work against the quick pass?
Matt: Robert, Dan Quinn believes in his scheme and is not about to change anything, philosophically speaking. He hasn't forgotten how to coach defense; it's his calling card. Right now, it's about getting players to improve technique-wise and not being out of position. And when they are in position, make an impact – break up the pass, make an interception, strip the ball, and bring the player down at the point of contact. That's not happening consistently, and it needs to change.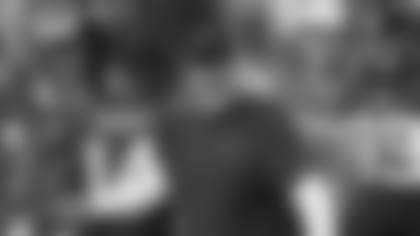 Trinison from Stone Mountain, GA
Hi Beek. I love Dan Quinn, but there have been some decisions that leaves me scratching my head. Not promoting Austin Larkin from the practice squad but instead cutting him after he had a great preseason, and not utilizing at least one of our bigger running backs, especially after Kenjon Barner went down. If things go south and we fall to 2-6 then decided to use them that is not a good look.
Matt: It's really for fans to second-guess every move and play call, but that's what happens when teams lose games. When teams wins, there are far less questions. The coaches are going to use the players they believe give them the best chance to win on Sunday. They watch them in practice and in the meeting rooms – they know much more than the casual fan does when it comes to those decisions, naturally. And they want to win more than anyone – it's their livelihood on the line. They eat, sleep, drink and breathe football, Trinison. If the coaches believe playing Austin Larkin or Brian Hill gives the Falcons their best chance to succeed, those guys will be on the field. MAILBAG
Do you have a question about the Falcons that you want answered? Ask a question here and it could be posted on AtlantaFalcons.com.
Do you have a question about the Atlanta Falcons (or anything football-related) you'd like to ask Matthew Tabeek? If so, submit it here. Please remember to include your home state (or country if you live outside the U.S.). Thanks for reading SFTB!
Podcast: Bird Noises
Check this out – an Atlanta Falcons podcast about football, and mostly everything else. This week's guest is longtime head athletic trainer Jerry Rhea, who had tons of stories to tell about Tommy Nobis, Deon Sanders, Jerry Glanville and some behind-the-scenes gems. Check it out, subscribe and send me your thoughts.