Well, folks, free agency kicks off in 35 days and the first round of the NFL Draft is not too far down the road, either – just 71 days away.
The Falcons have made it clear as to what their plans with Vic Beasley will be when the new league year begins, and they've got several more tough decisions to make when it comes to their roster and soon-to-be free agents. Meanwhile, you've got plenty of questions about all of the above – and more. So, let's get to them now.
Just remember that all opinions here are mine unless otherwise noted.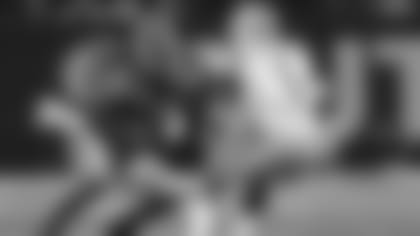 Jerry from Hinesville, GA
Hey Beek! If you don't recognize me that's because it's Jerry from Statesboro. My question is about the draft (surprise). The Falcons seem to love drafting LSU and Clemson players. That has worked out some and whiffed some. Debo has been good, so has Jarrett. Beasley and Collins, we saw fool's gold. Who from LSU or Clemson do you think has the best chance of being a Falcon next year? Thanks for keeping the column alive.
Matt: I gotta say, Jerry from Hinesville is gonna take some getting used to, but I digress. Look, the Falcons have some glaring holes that must be addressed, including defensive line, offensive line and cornerback. Depending on what happens in free agency, you might have to throw linebacker, running back and tight end onto that list of needs. Regarding your point about those programs, there's no question that the Falcons have dipped into those talent pools frequently since Thomas Dimitroff has been the general manager. So, look at the top-rated players at those positions from LSU and Clemson. From LSU, I'd say K'Lavon Chaisson (DE), Patrick Queen (LB) and Kristian Fulton (CB) would be on the radar. As far as Clemson goes, I'd look at Isaiah Simmons (LB) and A.J. Terrell (CB) when it comes to that first pick at 16 as well.
Rick from Eatonton, GA
Morning Beek. Been awhile sense I wrote in. Well, I'll hold most of my questions till at least free agency starts. Until then it's all guess work and maybes and what ifs. I know they have the right folks making the picks and free agency choices. I believe we are due for the big run to the playoffs, let's see what happens in the next couple of months and then we may have a better picture of our team's chances.
Matt: Good morning, Rick, and I'm digging the positive vibes coming out of Eatonton this morning. Having moved my family to Georgia in the spring of 2017, I'm still learning a lot about this beautiful state and all of the towns and cities. I had no idea where Eatonton was located and in the process of finding out, I got quite the history lesson on William Eaton and the First Barbary War in the process. I'll spare you all the details on that … but you're right, Rick, until the Falcons start to make some tough roster decisions, there will be a lot of speculation. I have a feeling that we're going to start learning some things fairly shortly. Stay tuned.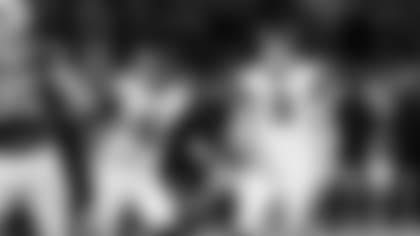 Dan from Southampton, United Kingdom
Will the Falcons be playing in London this year???
Matt: I can tell you this much, Dan. They will be participating in the NFL International Series – and it very well could be London. But the exact location and opponent has not been announced just yet. What has been confirmed is the game will count as a home game for the Falcons and they will play a non-division opponent. This will be the second time the Falcons will play a regular-season game outside the U.S. border as part of this series. On Oct. 26, 2014, Atlanta lost to the Detroit Lions 22-21 in London's Wembley Stadium. The Falcons beat the Buffalo Bills with a Matt Bryant field goal at the Rogers Centre in Toronto, Canada, back on Dec. 1, 2013, as part of the Bills Toronto Series.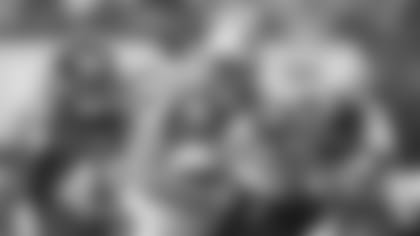 Rasheen from Meriden, CT
Hey Beek!! Good work, sir!!! Short 'n sweet!!! Would love to keep Austin Hooper, but should ATL look into Greg Olsen's demands??? He's familiar with the division ... in my personal opinion, is a great TE.
Matt: Thanks, Rasheen. Appreciate that. Truth be told, I think the Falcons would also like to keep Austin Hooper in the fold, but will they have the resources to do it – and still be able to address all of their other needs this offseason? The Falcons also have to keep an eye on the future as well. It's easy to spend now, but at some point they'll have to pay later. The reality of life under the salary cap is that you simply cannot keep (pay) every single player once they become a free agent. Regarding Greg Olsen, I agree with you, too. Olsen has been a tremendous player for a long time (13 seasons) in this league. When healthy, he's been extremely productive, too. Just looking at his regular season numbers, Olsen has made 718 catches for 8,444 yards – including three straight 1,000-yard seasons – and scored 59 touchdowns. Now, he is a free agent and won't come cheap, either. Yes, he's familiar with the NFC South and all of that, too, but I just don't see that happening.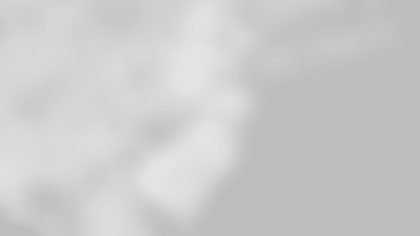 Brock from Idaho
Send me a pic of the new jersey. Shhh. Don't worry I won't tell anybody. I heard Arthur Blank say that they are contemporary. What do you think about K'Lavon Chaisson? I really don't want him. I know that you probably will say the opposite or something in the middle, but I don't like him. He has 9.5 sacks throughout his career and 13.5 TFL. Those stats aren't very good for three seasons in college ball. He seems a lot like Vic Beasley and he isn't strong enough to break off blockers and stop the run. What do you think?
Matt: OK, you asked for it so here is a picture of New Jersey. (Got jokes and I'm here all week, folks.) In all seriousness, I did see the new jerseys and, as I noted before, I liked them even more when I finally saw them in person and held them – and all of the different combinations. It's time for a new look and the Falcons will definitely be sporting one in 2020. As for you question about K'Lavon Chaisson, I like him a lot. In fact, I had the Falcons taking him in my first mock draft of the offseason. Never mind his motor and relentlessness – which is impressive. But I love the leadership he brings to the table as well. Watch the clip below from LSU's playoff game. I love that, and I don't think Vic Beasley is a fair comparison.
Go ahead, ask the Beek
Do you have a question about the Atlanta Falcons (or anything football-related) you'd like to ask Matt Tabeek? If so, hit the link. Please remember to include your home state (or country if you live outside the U.S.). Thanks for reading SFTB! MAILBAG
Do you have a question about the Falcons that you want answered? Ask a question here and it could be posted on AtlantaFalcons.com.