The Falcons are hosting the defending NFC champions on Sunday and hope to snap a four-game losing skid in the process. The Rams are also looking to end a streak of their own after losing three straight following a 3-0 start to the season. My inbox is full of questions this morning, so let's get to them now. Just remember that all opinions here are mine unless otherwise noted.
Jason from Atlanta, GA
Hey, Beek. This is first time I'm asking questions to you, but do you think the Falcons offensive linemen can hold down Aaron Donald? In 2016 when the Falcons faced the Rams, the Falcons line was fantastic. In 2017 when they faced them in a wild card game in the playoffs, Donald did get some sacks.
Matt: Hey, Jason. Thanks for writing in! Quick note: That wild-card game was actually on Jan. 6, 2018, but it was following the 2017 regular season. The Rams finished with three total sacks and Aaron Donald (pictured above) was credited with a half sack in that one. In the 2016 game, Donald registered one sack. Regardless of the previous matchups, we all know what kind of player Donald is and that he will once again be a handful for these Falcons. The best way to neutralize a strong pass rush is to have an effective running game. The Falcons will also need to get the ball out of Matt Ryan's hands quickly on passing downs. It's not an easy assignment, but it's doable. For what it's worth, the Falcons have won seven of the last eight matchups against the Rams, including five straight.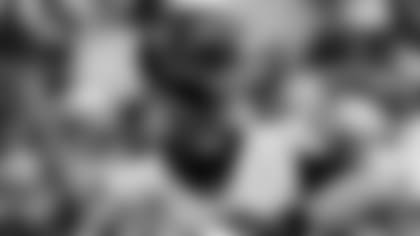 David from Augusta, GA
We have been down by 17 at some point in every game except our one win this year. We have also only scored more than 10 points in the first half once this year. People keep saying Matt Ryan's numbers are great and I guess they are, but all of his success is coming in garbage time. If the defense was keeping us in the game do you really think Matt's stats would still be as good?
Matt: No, probably not, if I had to guess. And, if you recall, Matt Ryan put up excellent numbers last season and the team finished 7-9. Ryan and the Falcons have been playing a lot of catch-up through the first six games (well, excluding the Eagles game, a game the Falcons won). Naturally, Ryan is going to have higher passing numbers because they've been forced to throw the ball more. The offense needs more balance – to run the ball more – because that will not only eat up the clock, but the Falcons offense is much more effective when it can get the play-action game going (as we saw against the Cardinals). It also keeps the Falcons defense off the field and gives them time to rest and make adjustments. I'm sure Ryan and everyone else on the Falcons would take wins over stats. This isn't about Matt Ryan. The Falcons need to get some things corrected in defense and have a balanced offense (on a more consistent basis).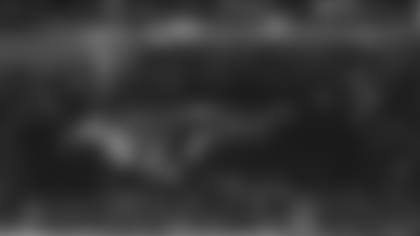 Alton from Cave Spring, GA
Beek! What's up man? What's wrong with our fans? I want to say since our fan base has been so rude and disrespectful, we need to make sure we are doing our part. Are we sitting in our seats and cheering the best we can? Are we keeping faith no matter what happens? Do we believe in the Brotherhood? I wouldn't want to play for us right now. It's not like they want to lose. Rise up and thanks!
Matt: Every so often the right email pops up in my inbox that restores my faith in Falcons fans. Thanks for writing in, Alton. And you're right – no one wants fair-weathered fans, you know the ones who are all-in when things are going well and then wants heads on a stake the minute the team goes through a tough patch. It's OK to be critical, but stop making it personal, folks.
Alan from Tallahassee, FL
Does Matt Ryan play defense? He has been outstanding, and the D has had a hard time. This team has not quit and we, as fans, must continue to support them. Long way to go.
Matt: Thanks for writing in, Alan. Yessir, there are 10 more games to go. Anything can happen, but I get why fans are disappointed. Let's hope the Falcons start building up some momentum – this weekend.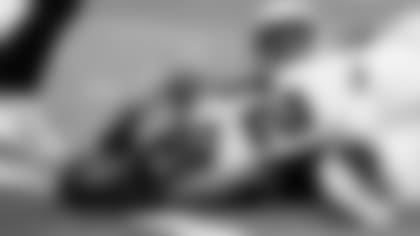 John from Vermillion, SD
I'm with Thomas from California!! I think we should extend our hurry-up and no-huddle package. I know Dan Quinn wants to establish the run (and I understand the benefits) but we need to start going to what works before we are down double-digits. Quinn wants to stick to the identity he had prior to this season but maybe it is time to re-evaluate things. A side note – our best running game has come from the hurry-up.
Matt: I think everyone likes the up-tempo stuff until you have a couple of incompletions and the next thing you know you're facing a third-and-long, no time has been taken off the clock and, if you don't convert, you're giving the ball right back. That's not good and it's also a recipe to fall behind. I like it better when the Falcons pick their spots to run it, personally. But, hey, I'm no a coach. All that matters, John, is that the Falcons establish the running game with some sort of consistency (and I noted the reasons why above in my response to David).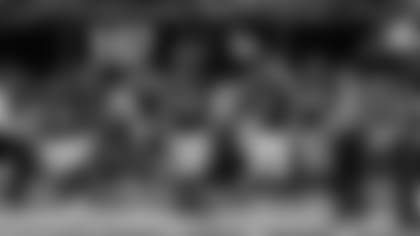 Barry from High Point, NC
Hey Beek, I want to kick a puppy. The best team the Dirty Birds have ever fielded and they're one and five? I expected so much more from our boys this season and I am so frustrated. No coverage! No pass rush!! Do you think maybe the defense can occasionally slow somebody down on the way to that next score? Do you think they can at least get in the way? Thanks for the shoulder, Beek.
Matt: Please don't kick any puppies, Barry. And all we can hope for – especially the puppies – is that the defense that lines up against the Rams is similar to the unit that played (much better) in the second half of the Cardinals game. Right now, though, they are surrendering too many explosive plays, not forcing nearly enough turnovers and not getting to the quarterback. If they can rediscover their pass rush, that would do wonders for the entire unit. As for calling them "the best team," I'd tap the brakes on that one. You don't earn that label at the beginning of the season, but at the end. And right now, I don't think you'd call this team the best Falcons team ever.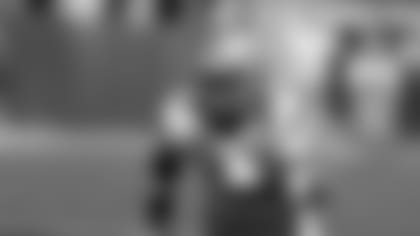 Draven from Reidsville, GA
Hey Beek, love all you do for us falcoholics. I was wondering if you where the GM, who would be your seven targets in the draft? And I know this is farfetched, but I'd really like to see Marcus Mariota in a Falcons jersey competing with Matt Ryan. No offense to Matty Ice. I love the guy.
Matt: Well, based on how the team is playing right now, I'd probably spend more than a few picks on defensive players. The Falcons are last in points allowed, they have just five sacks and have surrendered a ton of explosive plays on defense. So instead of giving you specific names at this point, I'll give you positions. My seven (in order) would be: defensive end (Ohio State's Chase Young pictured above), cornerback, defensive tackle, safety, offensive line (guard), running back. And I'm sorry, but I don't share your intrigue in Marcus Mariota. Not right now anyway. Besides, he's under contract with the Titans. MAILBAG
Do you have a question about the Falcons that you want answered? Ask a question here and it could be posted on AtlantaFalcons.com.
Do you have a question about the Atlanta Falcons (or anything football-related) you'd like to ask Matthew Tabeek? If so, submit it here. Please remember to include your home state (or country if you live outside the U.S.). Thanks for reading SFTB!