Welcome to Straight from the Beek – your place to ask anything Falcons-related and get honest answers. The Falcons are looking to end a two-game slide on Sunday against the Houston Texans (2-2). It'll be the first of back-to-back-road games for the Falcons (1-3). So, let's get to those questions now. Just remember that all opinions here are mine unless noted otherwise.
Robert from Marietta, GA
Enjoy your column, Beek, even though I don't envy your job at the moment. Praise your optimism, along with every Falcons fan, but it's done … season is over ... 6-10, maybe 7-9 if we are lucky. Nobody denies the talents we have and yet we continue to struggle. You keep putting false hope that if we do this and do that, we would be okay ... please, Beek, save it for next season – only if we get new coaching.
@ Houston Texans
@ Arizona Cardinals
Los Angeles Rams
Seattle Seahawks
BYE
@ New Orleans Saints
@ Carolina Panthers
Tampa Bay Buccaneers
New Orleans Saints
Carolina Panthers
@ San Francisco 49ers
Jacksonville Jaguars
@ Tampa Bay Buccaneers
I don't think the season is a wash at all, especially with all six NFC South games in the second half of the season. I've seen teams get off to slow starts for different reasons. Injuries are crippling. Mental mistakes are fixable. The Falcons can correct most of their problems – and turn things around – but they've got to execute and get it done. Realistically, if they can get things back on track, I can still see them losing four of the games above – and finishing 9-7. I think they can only afford to lose three more times. I predicted before the season that they'd finish 10-6 and go 4-2 in division. I'm still standing by it. It'll have to start Sunday in Houston, though. I just think there's too much talent and experience on this team to not finish strong if they can remain relatively healthy.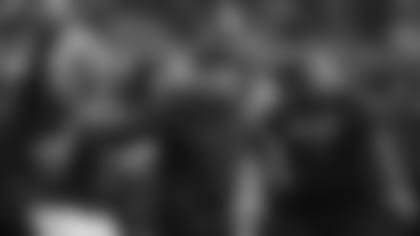 Jimmie from Fairburn, GA
Thanks for allowing us fans this open forum for questions and also for honest answers, Beek! Do you feel it's a possibility that DQ would consider bringing Marquand Manuel back to help him with the defense? Put his pride aside and bring back the guy that had this defense a top-rated defense in 2017-18? We all know injuries influenced the decline last year. What are your thoughts?
Matt: No, I don't think Dan Quinn would consider doing that, Jimmie. On Wednesday, Quinn was asked about his job security and if he would consider making any changes to his staff. He said that he's focused on improving the team's technique. "I've always coached to win," Quinn said. "So that's what I end up doing, that's where I focus all my time: just improving our technique." As far as making a change with his assistants (i.e., offensive coordinator Dirk Koetter), Quinn said none were coming. "No, I'm happy with where we're at," he said.
Brian from Montana
Beek, thanks for what you do. I think it's time to give the other running backs more opportunity. Ito Smith seems to run the ball more effectively than Devonta Freeman and give Brian Hill or Qadree Ollison some looks. Freeman is hesitating and dancing too much. He is a zone-blocking runner, which we have gone away from this year. Brian Hill came in last year and ran the ball great. Thoughts?
Matt: Is Devonta Freeman really hesitating too much or is he simply not getting enough touches, Brian. Freeman is averaging less than 12 rushing attempts and about 40 yards per game. Freeman also has 17 catches for 133 yards – that's a little more than 33 yards per game. So in defense of Freeman, he's producing when he gets the ball. Now, would I like to see what Brian Hill and Qadree Ollison can do, especially after their preseason performances? Absolutely. But remember this: the coaches see these guys every single in practice and they're going to play the guys who can help them win. The Falcons need to get Freeman more involved in the offense. They also need to stop digging themselves into big holes where they're playing from behind, too. And fix a few more things … but you asked about the running backs, so I'll stop there.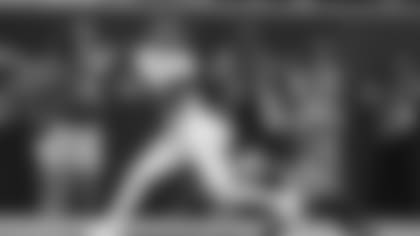 Jerry from Statesboro, GA
Beek. So DQ FINALLY gave up on the Duke Riley experiment. A few other experiments should end as well. I know what your response is to that "replace them with who?" ANYBODY! They can't be any worse. What's the last time our corners had an INT where they got their head around and made a play on the ball? Every INT has been thrown to them or a tipped ball. Also, third-and-15 and we play 20 yards off. Why?
Matt: Wow, say it ain't so, Jerry. The self-proclaimed leader of the Beekers is not pleased and … a little salty. Look, trades happen because two teams see an opportunity to help their respective teams. The Falcons needed a safety and the Eagles needed a linebacker. And, in case you missed it, here is how Johnathan Cyprien could be the Falcons' new enforcer. To your point, Jerry, the Falcons are minus-5 in turnover differential and that's simply not cutting it. Dan Quinn has said as much. This defense needs to force more turnovers, pressure the quarterback and tackle better. And if one layer of the defense breaks down, it puts pressure on the other parts.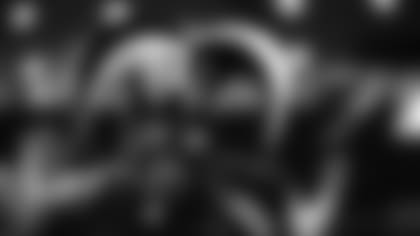 Brock from Rockford, IL
Hey Beek, I think the fans need to R-E-L-A-X! I know the season has gotten off to a much rougher start than most of us imagined but it is still very early, and no divisional games have been played yet. I think if we can avoid turnovers and penalties, we won't get down big early and then the defense and our rushing offense will look instantly better. It all starts with a win this Sunday.
Matt: Hey, Brock? Call Jerry from Statesboro, please. Couldn't agree with you more. I totally get why Falcons fans are frustrated. The players are frustrated. The coaches are frustrated. Everyone is frustrated. The only way you change the conversation is by winning. That's it. And it's time. Yes, there's plenty of season left (as I noted in my first responses), but at some point the team must starting stacking up wins. And it must start soon. A win over the Texans would help a lot.
Larry from Dalton, GA
Mr. Tabeek, it is I, Cyrano de Bergerac. I've determined your surname originated from my family name, distorted over years from "de Bergerac" to "deBeek" and finally morphed to its current form, when your part of the de Bergerac family came through Ellis Island. Have you had any DNA tests or genealogy research? I believe you will find a linkage to Monsieur Schnauzero de Bergerac. Later, cousin :-)
Matt: Ah, the great French novelist Cyrano de Bergerac, whose nose was said to be the barrier between him and love … much like – and I'll tap into my (ahem) "infant wisdom" here – this beek is the barrier between Falcons' fans knee-jerk reactions and, well, logic at times. Larry, you know how to come in hot from left field better than any Beeker here ... and never disappoint. MAILBAG
Do you have a question about the Falcons that you want answered? Ask a question here and it could be posted on AtlantaFalcons.com.
Do you have a question about the Atlanta Falcons (or anything football-related) you'd like to ask Matthew Tabeek? If so, submit it here. Please remember to include your home state (or country if you live outside the U.S.). Thanks for reading SFTB!