Welcome to Straight from the Beek! The Falcons are off on their final break before training camp kicks off on July 22 – and you've got plenty of questions about the defense, potential moves, rookies, the season ahead and more. So, let's get right to them. Just remember that all opinions here are mine unless otherwise noted.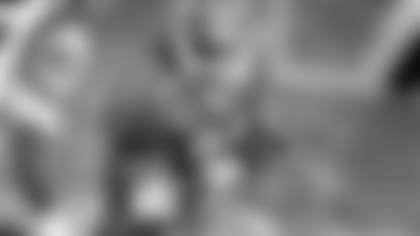 Jamie from Wichita, KS
Which RB do you think is the best in Falcons history? Andrews, Riggs, Anderson or Turner? Maybe Dunn? The Falcons have had some great backs but with the struggles of the previous year and hopefully a healthy Devonta Freeman, do you think the running game will get back to putting up great numbers and a long playoff run or do we need to channel some of the previous backs?
Matt: Ah, running backs – my favorite position to talk about and debate. The Falcons do not have a rich history of great running backs. They've had a handful of some very good ones, but not one or two who have ever eclipsed the 10,000-yard mark, for example. The Falcons' all-time leading rusher is Gerald Riggs with 6,631 yards. Riggs actually has 8,188 career rushing yards if you include his stats from his three seasons with the Washington Redskins. Michael Turner has 7,388 career rushing yards if you include his four seasons with the San Diego Chargers. Warrick Dunn actually eclipsed the 10,000-yard mark (he had 10,967 rushing yards), but played half of his career with the Tampa Bay Buccaneers. But we're talking about the Falcons and here are the top 15 rushers in franchise history (via Pro Football Reference):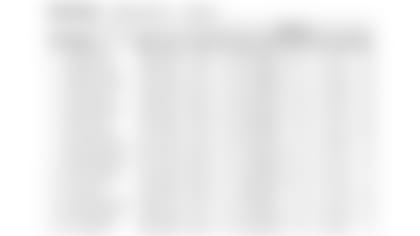 Regardless of what those stats above tell you, I'm telling you right now the best one of the bunch was William Andrews. The only thing that prevented him being a 10,000-yard back and, perhaps, a top-10 all-time back was a devastating knee injury that he never recovered from. First, watch some of his career highlights here.
He could catch, break tackles – and flat-out fly.
And now watch this one run below. Andrews doesn't just steamroll any player; it's Hall of Fame safety Ronnie Lott, who was one of the most punishing hitters and tacklers in NFL history. Then he proceeds to run through five more 49ers before the speedy Eric Wright corrals him.
No, for my money, William Andrews is the greatest running back to every wear a Falcons uniform. And, for what it's worth, he was actually listed as a fullback. Still, it's a great question and a fun debate. It's also the Straight from the Beek Question of the Day. You can see the results below.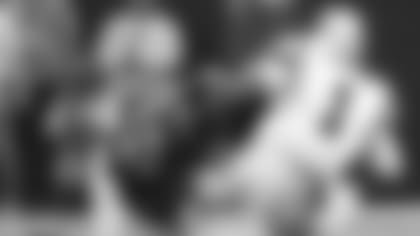 Rohit from Pittsburgh, PA
Hey Beek. Having Deion Jones, Adrian Clayborn, Grady Jarrett and Keanu Neal together again on the defensive side of the ball would make a really big impact on our defense allowing more than 18 points a game. What do you think needs to happen for our defense to keep enemy offenses from scoring more than 20 points a game?
Matt: Look, we all know that the Falcons defense did not perform overall and it was especially clear when you look at a number of statistical categories. Look at the drop-off from 2017 to 2018 below:
Table inside Article

| CATEGORY | 2017 ranking | 2018 ranking |
| --- | --- | --- |
| Points allowed/game | 8 (19.7) | 25 (26.4) |
| Yards allowed/game | 9 (318.4) | 28 (384.5) |
| Pass yards allowed/game | 12 (214.3) | 27 (259.6) |
| Rush yards allowed/game | 9 (104.1) | 25 (124.9) |
| Sacks | Tied-13 (39) | Tied-22 (37) |
| Third-down conv. % allowed | 18 (38.3%) | 31 (48.7%) |
| Red zone TD % | 5 (45.8%) | 28 (70.4%) |
Following the season, Dan Quinn made a number of changes to his coaching staff, including one at defensive coordinator. The Falcons parted ways with Marquand Manuel and Quinn has since taken over as the defensive coordinator. As you noted above, Rohit, a number of defensive starters missed significant time, including both safeties – Ricardo Allen and Keanu Neal – and linebacker Deion Jones. Even Grady Jarrett and Takk McKinley missed some time as a result of some injuries. Having those starters back and healthy for Week 1 of the regular season will undoubtedly be huge for this team. And the Falcons have also added depth up front (and could add even more before the regular season begins) with Tyeler Davison, Adrian Clayborn and Chris Odom. They also drafted John Cominsky and added a pair of cornerbacks in Kendall Sheffield and Jordan Miller.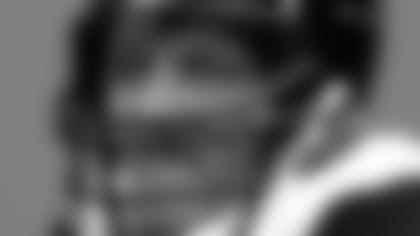 That all said, this defense must begin to impose its will on people – and make plays when it counts. That's what the great defenses do, Rohit. Beat the man in front of you and make a play. Think about the great defenses and the players on those units – the Pittsburgh's Steel Curtain defense is one of the greatest of all time (see linebacker Jack Lambert above; he was a mean human being on the football field). Dallas' Doomsday Defense. The 195 Chicago Bears defense. And don't forget about Ray Lewis and the Ravens defense of the early 2000's. They imposed their will and struck fear into opponents – because they would not be denied. If this team can do that, this team will go places. MAILBAG
Do you have a question about the Falcons that you want answered? Ask a question here and it could be posted on AtlantaFalcons.com.