Both the Falcons and Chargers are coming off disappointing losses and the two clubs will square off Sunday in Los Angeles. The last time they met was in 2016 at the Georgia Dome, and the then-San Diego Chargers pulled out an exciting 33-30 win. Times, cities and even uniforms have changed since then, and both teams will likely undergo changes in the offseason. We know the Falcons definitely will. For now, you've got questions – so let's get to them. Just remember that all opinions here are mine unless noted otherwise.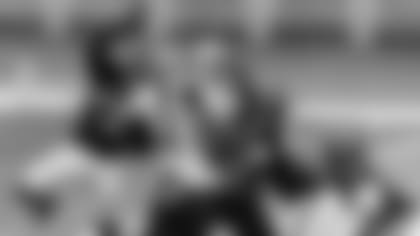 Bill from Killen, AL
How do you explain the Falcons' decline? Management incompetence? Bad luck? Other? I know you are a huge Matt Ryan fan but how can a team like New Orleans lose their Hall of Fame-to-be quarterback and not miss a beat while the Falcons have fallen apart since their most recent appearance in the Super Bowl?
Matt: Bill, you point to the quarterbacks and note that the Saints are winning without their starter (and did last year, too, for five games). Atlanta has been in a steady decline, too, since the 2016 season, as you also noted.
2016: 11-5
2017: 10-6
2018: 7-9
2019: 7-9
This season is not over, and they have a chance to finish with a non-losing (.500) record in 2020 and buck the trend. Barely. Let's be clear on where I stand with Matt Ryan, too. It's not an opinion when I write or point out that he's the best quarterback in franchise history. Look at the number of games won, the playoff appearances, any passing category you want, and Ryan is the leader in the Falcons clubhouse of quarterbacks. What he did in 2016 will go down as one of the best seasons ever by a quarterback, and he deserved that Most Valuable Player award. To your question now, and you helped answer it by pointing out the quarterbacks. Why have the Saints continued to win? Because they have an all-around better team. People in this space constantly want to point fingers at Ryan and talk about quarterbacks, backup quarterbacks, grooming quarterbacks, mobile quarterbacks and on and on. What do I say? Look elsewhere. Look at the lack of a dominant pass rusher coming off the edge. Look at the major this team had on the back end of the defense, especially during that 0-5 start. Look at the 20 sacks surrendered to the Saints alone in the last three matchups against them. Look at the lack of a consistent and efficient running game over the last three or so seasons. Yes, the Falcons have put up some big passing numbers, but that's what happens when you're playing from behind a lot. And yes, Younghoe Koo has been money this season, but look at why has he had so many attempts (and see the inefficiency of the offense in the red zone). Part of it is talent. Part of it is coaching. Part of it is lack of execution. I'm not going to list injuries because every single team must deal with them. And I'm not going to mention COVID-19, either. Everyone has had to deal with that as well. Luck? Well, you create your own luck, in my opinion. Things happen, sure, but if you're in the right position most of the time, good things will happen. But let's stop focusing on the quarterback. That's so low on this totem pole of concerns right now.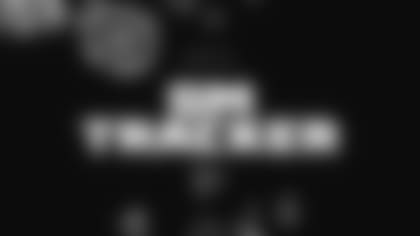 Get the latest updates!
Click below for a collection of names being reported as candidates for the Atlanta Falcons' open general manager position
D. Thomas from Savannah, GA
Does a new general manager normally immediately replace scouts? I think our scouting department is an area of concern. I think they do a good job in evaluating receivers, but defensively and especially lineman is an area of concern. We need to steal/recruit some scouts from the AFC North. Does that guy we drafted form South Florida even play? How about Davidson from Auburn? Has he played this year? They both look like they can sack some Big Macs, but not any quarterbacks. Just my observation. A great defense starts from the guys up front. Other than Jarrett, none of our current starters would start on another team in our division. Just my thoughts. Happy Holidays.
Matt: Good stuff, and you made me chuckle a bit. When there's a change with the general manager, yes, there's typically changes with the way teams scout players, the kinds of players they are looking for, the kind of culture a general manager wants to foster and so the end result can often mean changes with the scouting and personnel departments. I'm sure a new general manager will evaluate everyone here. Some may stay, some may not. Marlon Davidson, the Falcons' second-round pick last April, has played in six games this season and has eight combined tackles (two solo). No sacks and no quarterback hits. Deadrin Senat has played in four games this season and has three combined tackles (two solo) and a fumble recovery. Not great, Bob.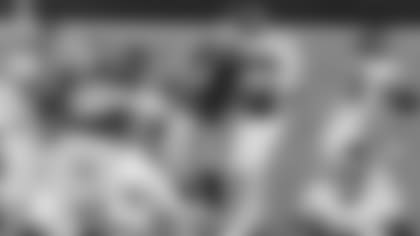 Roland from Attalla, AL
With no general manager and only an interim head coach, who will be responsible for the draft this year? You have said it more often than not. The draft is where you get you key players from. With a plethora of good running backs in major college programs and several quality quarterbacks it would seem this draft has a potential to be very good offensively. I would like to see Atlanta draft Harris out of Alabama to fill their backfield need. He looks to me like another Derrick Henry-big, fast, can rub inside or outside without issue. It saddens me to see Atlanta not being able to run the ball. What is the problem with the O-line as far as blocking is concerned? Is it their weight, understanding of the play, technique, lack of practice? Pass protection also stinks.
Matt: Hey, Roland. I feel confident in saying that I believe the Falcons will have a new general manager in place before free agency, the combine and NFL Draft begin. Now, who that is has yet to be determined. While there is no timetable set for hiring a GM and, quite possibly, a head coach, the Falcons are focused on going through all the prospective candidates and getting this right. Obviously, the sooner you have your guy in place the sooner decisions can be made on the coaching staff, the scouting department and everyone in personnel. There has to be a vision in place before they can go execute. What kind of team do the Falcons want to be? What kind of players will help you get there? How will coaches and scouts evaluate players? What kind of culture do you want to foster and build? There's much to be decided, but the process is unfolding now, which should be exciting for Falcons fans. Soon, the past will be the past, and some of those areas of struggle you mentioned will hopefully be addressed as well.
Timothy from Milledgeville, GA
Hello Mr. Beek, I wanted to know how far along are you on the podcast.
Matt: Hi, Timothy. Well, I'm not sure if I totally understand your question, but when it comes to the podcasts, I am only focusing my time on one this year – and that's Bird Noises. It used to be under the same umbrella and page as Falcons Audible, but we've since moved it. You can find Bird Noises in the following places:
Like the name, Bird Noises is a little different, Timothy. I try to get guests on there that Falcons fans are familiar with, but also try to get to know them more on a personal level. We've expanded the list this year and have had people on there with all kinds of different backgrounds – from current and former players to coaches to music artists and more. I'm hoping to get more influencers, media members, athletes from different sports and more.
Beek Nation, do me a HUGE favor:
Go to iTunes or Spotify
Download them to your phone
Listen
Subscribe
Give me a nice rating (if you want!)
Send me a note. I'd love to know what you think, what you want more of, and even the kinds of guests you'd like to see me have on there. I'd absolutely love your feedback!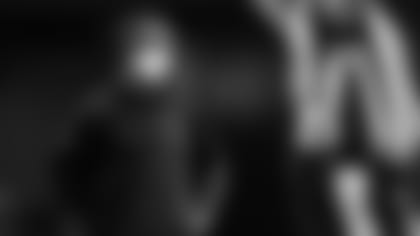 Meghan from Dallas, TX
Hey, Beek. I think we should get an offensive-minded coach next year such as Eric Bieniemy etc. ... I also think we need to let go of Todd Gurley because we are wasting money on a big-name RB who hasn't shown us much other than short/end zone runs. I was wondering if you agree with me on this or what your thoughts were?
Matt: Well right now Raheem Morris is the coach of the Falcons, and he's coached both offense and defense, Meghan. Will he earn the job heading into 2021? The Falcons play the Chargers, Chiefs and the Bucs twice to wrap up the regular season and Morris's so-called audition for the gig. If he wins all four and the team finishes 8-3 under Morris, he's got a strong case for the job, in my opinion. And if not here in Atlanta, maybe someplace else. If the Falcons look at someone else, yes, there's been some chatter out there about what kind of coach they should look at. I think a head coach is only as good as the coaches he surrounds himself with and the players he's coaching. And I'll leave it at that. MAILBAG
Do you have a question about the Falcons that you want answered? Ask a question here and it could be posted on AtlantaFalcons.com.
Go ahead, ask the Beek
Do you have a question about the Atlanta Falcons (or anything football-related) you'd like to ask Matt Tabeek? If so, hit the link. Please remember to include your home state (or country if you live outside the U.S.). Thanks for reading SFTB!