Welcome to Straight from the Beek! If you've got Falcons-related or NFL-related questions, this is the place to ask. We're a few into free agency and the NFL Draft is only 17 days away – and you've sent me plenty of emails over the weekend. So, let's get to them now. Just remember that all opinions here are mine unless noted otherwise.
Trey from Covington, GA
What's going on, Beek? It's been exciting this offseason so far. With the draft coming up what need do you think we fill at 16? I say we go after Javon Kinlaw. I've seen people saying go after a CB but I think we can grab a solid corner later in the draft, maybe Lamar Jackson out of Nebraska. Big body frame CB like Richard Sherman. What's your thoughts on the draft?
Matt: I think, right now, the Falcons need a cornerback and another defensive end, Trey. I think they should take the best available player, though, and that very well could be defensive tackle Javon Kinlaw at 16 (if he's still there). I think Jeff Okudah will be off the board and the next best corner is C.J. Henderson (a player we discussed in the video above). The one name at edge rusher we keep seeing in all of the projections at 16 is K'Lavon Chaisson. The top one, Chase Young, will be drafted within the first two picks.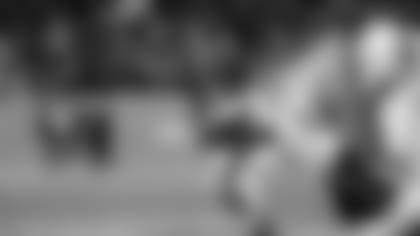 Armando from Jamestown, NY
Matt, first of all thanks for the opportunity for us as Falcons fans to voice questions and opinions. Great job and stay healthy. This is just my opinion. Rumor has it that the Falcons are looking to move up and make a trade with the Jets. I really hope that they don't. I'd rather see them move down a little and gets more picks. If they do make that trade, all I can say is that I hope it's for Javon Kinlaw. My question: Uh, In that recent video with McFadden, what's with the Falcons logo on your hat and the Falcons logo in the picture frame behind Will? Am I reaching for clues? LOL
Matt: Thanks, Armando – appreciate that. And I hope you and your family are staying safe, too. Most of my family lives in New York and I understand how serious the situation is right now. As far as the question about the Falcons reportedly being in talks with the Jets about a possible trade, that's all speculation at this point and I haven't read anything credible regarding it. Please keep this in mind – and this goes for all of you out there who read things on message boards and Twitter all day long about rumors and reports. It's totally normal for teams to be in contact with other teams, especially leading into the draft. Teams are always listening to offers and/or trying to gauge interest in possible deals or trades. It's called due diligence. Sure, sometimes where there's smoke there's (sometimes) a fire – and it materializes. But my advice is to believe it when you see it, and don't get worked up about all of this speculation because you're probably going to come across a whole lot more in the coming days. It's just a bunch of smoke.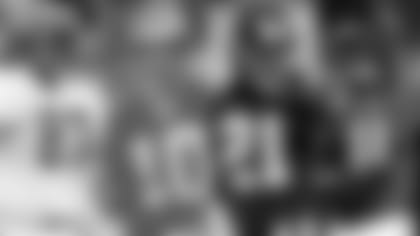 Eric from Eau Claire, WI
Hey Beek, hope you and your family are staying safe out there! This is my first time writing in all the way from Wisconsin! I always enjoy your insight, so thank you for taking the time! I'll get right to it. These new uniforms that everyone is craving … how in the world have they not leaked yet? I have never been so impressed and disappointed all at once in my entire life! Kudos to all involved for keeping the secret! I can't wait for the big reveal!
Matt: Thank for writing in and welcome to SFTB! The Falcons have made it a point to keep these new uniforms – and any images of them – on lockdown, Eric. A limited amount of people have actually seen them and, to my knowledge, we all promised not to say a revealing word about them. At least that was the case with me, and I've kept my word. I'd be extremely disappointed if any images were leaked, to be honest. They'll be revealed soon enough, so stay patient.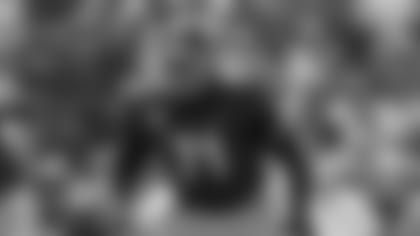 Tariq from Lithonia, GA
Could it be possible that we draft Andrew Thomas? And maybe have him at the right tackle spot?
Matt: Well, anything is possible, Tariq. But why would the Falcons use their first-round pick on a right tackle when they used a first-round pick on a right tackle last year in Kaleb McGary? I think they have more pressing needs, including cornerback, edge rusher, linebacker and left guard. By the way, Andrew Thomas played right tackle as a freshman and then moved to left tackle for the duration of his career at Georgia – so he can play both positions. He's a very good player.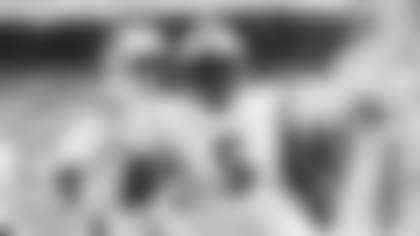 Reggie from Alaska
Hey Beek! Daily reader here. I just read an article say that we are in talks with the Jets to move up to 11 and try to land Derrick Young or possibly move higher for another player. Personally, I don't think 11 is high enough to land Young. I also think we should stay put and see what happens or move down as far as we can. Yes, Young was pretty good, but you gotta remember he was part of an awesome SEC defensive line. If we really want C.J. Henderson, I think he will still be there well into the 20's. Therefore, let's just move down. I think we can safely move up a few spots without too much draft stock loss. But moving into the top 10 is too risky. Think about it this way, what if Julio would have had a season ending injury his rookie year? Can you imagine the criticism? What do we do Beek?
Matt: Hey, Reggie. A cross between Derrick Brown and Chase Young would be a quite a player! From what I gather, you're talking about Derrick Brown, the outstanding defensive tackle out of Auburn. Love the kid and I think he's a monster inside. Would be scary to see him paired with Grady Jarrett on the Falcons defensive line, too. I think you'd have to move up fairly high to get Brown, too. He could be a top-five pick. But if you absolutely love a player and can live with the risk of moving up, why not? If the risk is worth the reward, then go for it. You can't be afraid or worry about injuries; they are a part of the game. And please note above what I wrote about all of these so-called reports and rumors. There's a lot of smoke out there this time of year and it's not unusual at all for teams to be in talks about or gauging interest in possible moves. It's part of the draft and standard operating procedure. MAILBAG
Do you have a question about the Falcons that you want answered? Ask a question here and it could be posted on AtlantaFalcons.com.
Go ahead, ask the Beek
Do you have a question about the Atlanta Falcons (or anything football-related) you'd like to ask Matt Tabeek? If so, hit the link. Please remember to include your home state (or country if you live outside the U.S.). Thanks for reading SFTB! 2020 Falcons Tickets
See the Falcons battle divisional foes along with the Bears, Lions, Broncos, Raiders, & Seahawks at the best venue in sports.