We are now just 68 days away from the Falcons' season-opening home game against the Seattle Seahawks on Sept. 13. There has been a great deal of discussion and headlines lately about the preseason – from it being shortened to whether it will even happen due to a surge in COVID-19 cases throughout the country – but as of today, the season is a go. In the meantime, you have plenty of questions, so let's get to them now. Just remember that all opinions here are mine unless noted otherwise.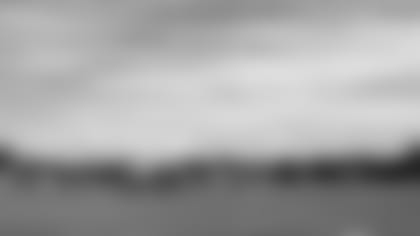 Kerry from Centerville, GA
Hey, Beek. I hope all is well. I know there are discussions about there being only two or no preseason games. How do you think that will impact rookie free agents trying to make the team? Has there been talk about carrying more players into this season? There are a few undrafted free agents I would like to see but not sure kind of time they will get on the field is the crazy year.
Matt: Hey there, Kerry. There are a lot of unknowns right now, as you'd expect. As far as the number of preseason games reportedly being trimmed from four games to two and how many players teams will carry heading into camp, the NFL and the NFLPA have a lot still to work out as the number of COVID-19 cases continue to surge and have an effect on decision making. If the league ends up playing just two games, it would certainly affect the players on the back end of the roster more. Whenever a player is in a game, whether it's preseason or regular season, he's contributing to his body of work, his resume, if you will. For players who are considered long shots to make it in this league, those moments are critical. There is also some discussion about teams carrying less players – from 90 down to 80 – on their training camp rosters. This obviously would affect those rookie free agents much more. Stay tuned.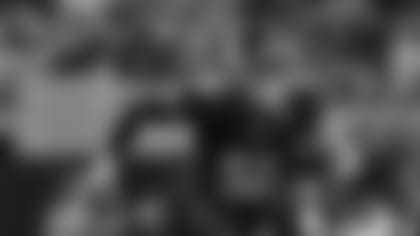 Antonio from Mesa, AZ
Second time writing in. Live in Mesa, Arizona. Born in Grady Hospital, downtown Atlanta. Die-hard Atlanta fan. Hawks, Braves, Falcons. Beek, I've been looking at the stats for Dante Fowler and Vic Beasley and I'm not seeing much of a difference in production over their careers. Now I'm hoping Dante lights the league up! I'm not trying to be negative, but why should I be any more excited about having Dante (27.5 career sacks in four seasons) than Vic (37.5 career in five seasons) when they look like the same player, according to the numbers? Vic actually averages out a little better (7.5 to 6.875).
Matt: Hi, Antonio. I was asked a similar question back in March about Vic Beasley and Dante Fowler. People can say what they want about Vic Beasley, but in five seasons with the Falcons, he tallied 37.5 sacks – an average of 7.5 sacks per season. Are those eye-popping numbers? No. Does the 15.5 sacks in 2016 help his average? Quite a bit. But he still finished with 8.0 sacks in 2019, including 6.5 during the Falcons' final eight games when they finished 6-2. Regardless, the two sides felt like it was time to move on. Sometimes players need a change of scenery, too. With Dante Fowler, the Falcons have a player who has tallied 27.5 sacks in four seasons – an average of about 7 sacks (6.875 to be exact) per season. Don't forget that he missed the entire 2015 season with an ACL injury. Of course, Fowler's breakout season came last year when he registered 11.5 sacks in 2019. The Falcons are obviously hoping to get more of that kind of production from Fowler moving forward. The thought, I presume, is that Fowler's arrow is pointing up. We're about to find out.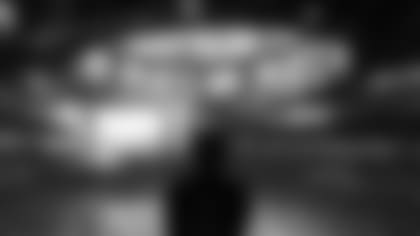 Gregory from Douglas, GA
Hey, thank you.
Matt: You're more than welcome, Gregory. I'd love to know what I did; let me know next time.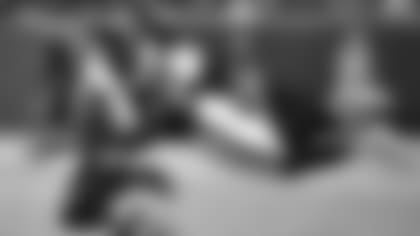 Timothy from Calhoun, GA
Hey, Beek. Glad to hear you're doing well and getting better. I'm so ready for some kind of sport to start play. So, here is the question, what will be our toughest opponent this season? I figured the back half of the season will be the hardest since everyone will have more playing time together and be more solid teams. So, the team I think would be the toughest would be the Chiefs. Thanks for the answer and this is motto I've been saying for a while.
We ride together.
We fly together.
Dirty birds for life.
Matt: Hey, Timothy. I'm going to go with the first game against the Seattle Seahawks at Mercedes-Benz Stadium on Sept. 13 because that's the only game that counts right now. Sure, that Week 16 game against the Chiefs in Kansas City on Dec. 27 looks like it could be a big one right now (on paper), but that is so far off. A lot can and will happen between now and then, not just with the Falcons but the entire league. The Falcons need to start quick this year and beating the Seahawks right out of the gate would be a nice a tone-setter as they head down to Texas to face the Cowboys in Week 2. And who knows what kind of shape the Falcons will be in come Week 16 at this point. No, all that matters now is the next game. And that's Seattle. And that's also my opinion, but you knew that already.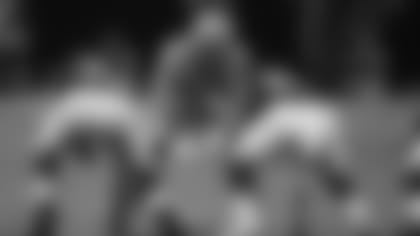 Frank from Thomasville, GA
Do you think we might go after Clay Matthews? I think we can get him pretty cheap, like a one-year deal somewhere around $2 million.
Matt: Wow, I wish someone could get me "pretty cheap" like that, Frank! Look, I don't know what Clay Matthews intends to do for 2020 or what kind of interest there is in him right now, but I think he has been a really good player in this league for a long time. It'll be interesting to see where he lands, if he decides to play. Can he still bring it? How much does he have left in the tank? I don't know, but if you look at his numbers, he's been fairly consistent and productive. Matthews also brings that veteran leadership which is invaluable. I can't see the Falcons throwing big money at a player like Matthews, but if they could him with a cap-friendly deal I'd be all for it. I think Matthews is at that the point of his career where he'll play if the gets money and situation is just right. Should be interesting to see where he lands or what he ultimately decides to do.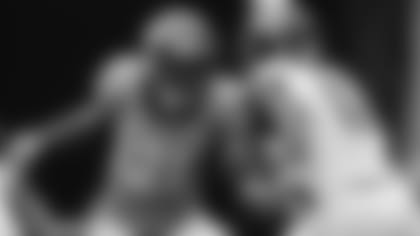 Israel from East Point, GA
Sup Matt! So, I literally just wrote in for the first time and just thought of another question so here we go ... Unlike most Falcons fans, I'm not clamoring over every big name I hear that is available. I'm optimistic about our current roster but I do feel that COVID-19 plays a huge part in our next possible move(s). With an unusual training camp and possibly no preseason looming, veteran talent should be even more important this year than in years past. I know how much DQ and TD love youth, but this year is different. Why not kick the tires on Aqib Talib? That immediately settles one of the starting corner spots, (if he can stay healthy) adds depth, toughness, and leadership to a whole position group ... for cheap. Thoughts? Thanks for the read!
Matt: Hey, Israel. Thanks for reading and writing in. If you've read this space at all you'd know that the one position I've been fairly focal about is cornerback. That group is young, talented and inexperienced and thin. I'd really like to see the Falcons add some proven veteran experience there, someone who could possibly push for a starting job while providing depth and leadership at the very least. Is Aqib Talib that guy? Can he still perform at a high level? Would he play in Atlanta for an incentive-laden deal? I don't know the answers to those questions, but I'd certainly be all for the Falcons "kicking the tires" on him (if they haven't already). MAILBAG
Do you have a question about the Falcons that you want answered? Ask a question here and it could be posted on AtlantaFalcons.com.
Go ahead, ask the Beek
Do you have a question about the Atlanta Falcons (or anything football-related) you'd like to ask Matt Tabeek? If so, hit the link. Please remember to include your home state (or country if you live outside the U.S.). Thanks for reading SFTB!