Things in free agency have quieted down some for the Atlanta Falcons following a flurry of moves. Still, don't discount more moves being made in the coming days and weeks leading into the NFL Draft – which is still a go at the end of April. Meanwhile, you've got plenty of questions and comments, so let's get to them now. Just remember that all opinions here are mine unless noted otherwise.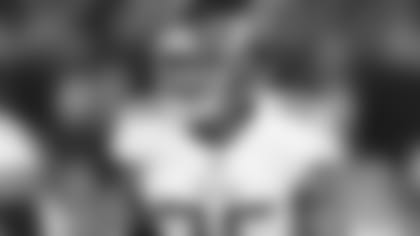 Bailey from New York
Beek! I'm just curious, why haven't the Falcons tried to sign Logan Ryan? He had himself a good year last year and overall is a pretty good CB. Any possibility that they'll add him? Or is his market pricey?
Matt: Hey, Bailey. I know you're just asking, but to be perfectly honest here, the Falcons very well could have kicked the tires on Logan Ryan or discussed the possibility of signing him or … who knows. I'm not saying they have or have not at this point. And I'm not sure what kind of deal he's seeking, either. I can tell you this much about the 29-year-old former third-round pick of the Patriots – he had a PFF grade of 63.1 in 2019 with the Titans, which ranked 62nd among 112 corners, per Pro Football Focus. Personally, I'd love to see the Falcons add some veteran depth at cornerback and I've always liked Ryan.
Jesse from Farmerville, LA
Hey Beek, I've read contradicting details about the Falcons uniform change. One article says we are keeping the current logo, another states Arthur Black confirmed on Twitter we are changing. Any information you can tell us?
Matt: I wish I could tell you or even tease some things about the new uniforms, but I can't at this moment, Jesse. All I can say is that I have seen them in person … all of them. And I like the look. And I'm not sure which articles you are referring to, but I know nothing has come out of our channels about them. The only thing that I know Falcons owner Arthur Blank has said about the new uniforms is what he told me. You can read that here.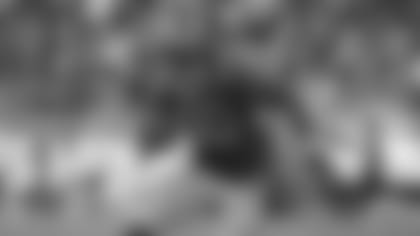 Russell from Waycross, GA
How do you see the record at season's end for the Falcons? Also, great job they did on those two free agents from the Rams, Todd Gurley and Dante Fowler. Thanks, Beek, for all you do. I'm a great fan.
Matt: Thanks, Russell! And a big thank you to everyone here for all of the questions and comments that keep rolling in. These are certainly crazy, unpredictable times – and I hope you're all staying safe and healthy. As far as making any predictions with the Falcons record in 2020, ask me again after the draft and when we get closer to training camp. It's way too early right now and we don't even know what this team is going to look like right now (or the other teams in their division, for that matter). I think almost all Falcons fans – at least the ones that have emailed me – are quite pleased with the team's moves in free agency so far.
So that leads me to the SFTB Question of the Day.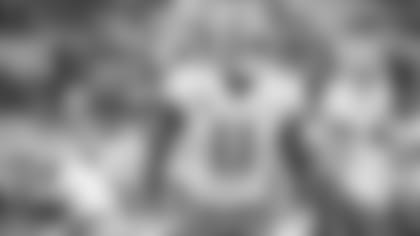 Jimmy from Smyrna, GA
Sup Beek! I recently read an NFL mock draft, and they had the Falcons trading up with the Jets for pick No. 11 to take Isaiah Simmons. Let's say he does slide past 10, and they do trade for 11. I don't think it'll require much more than it would to move up for Chase Young, or would it? Do you think the Falcons would jump at that opportunity? They do need edge, CB and LB and Simmons can play all three.
Matt: Whoa. Let's be clear about Chase Young here, first. The former Ohio State star could be the first overall pick and will likely be gone in the first two or three picks. He's that good. As far as moving up that high in the draft, it would be quite costly, Jimmy, and I just don't see it happening when it comes to the Falcons. Now, with Isaiah Simmons, I think he could easily be a top-five pick. Would not surprise me at all. I don't think he'll fall to 16, either. If he did, I'd be all for picking him. Simmons is one heck of a player – I don't think he's a NFL cornerback, as you noted – but he's definitely versatile and could be dangerous in the right defense. Who knows if the Falcons will move up, down or stay put. I think they have a number of holes to fill still and will probably do so in the draft. I haven't read anything credible that would suggest there's anything to whatever report you saw about a trade with the Jets.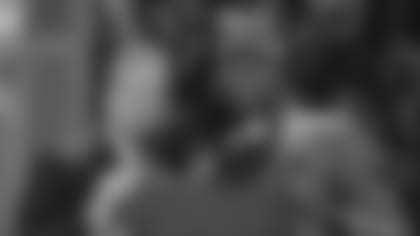 Andrew from Raleigh, NC
How realistic do you think it would be for the Falcons to trade up for a defensive tackle or edge rusher? Or do you think TD could trade down for more draft capital even though that hasn't been his MO? I hope you and all of Beek Nation stay safe in this crazy time and thanks for the great work you do.
Matt: I think it's more likely that the Falcons will trade down than trade up, Andrew. They have holes to fill (see edge rusher, cornerback, linebacker and offensive line) and need picks, and if they can get a player they really covet by moving down and acquiring picks in the process, then I could see that happening. When it's all said and done, you simply hope the Falcons are taking the best player available and not forcing picks. But take a minute and look at the depth at defensive end, cornerback and linebacker. There's not a whole lot there, and that's why I continuously bring up those position groups. And if you look at Thomas Dimitroff's history, Andrew, he certainly has traded up (see Julio Jones and Kaleb McGary, for examples) in the past. And thanks so much for the well wishes … Hope you're doing well and staying healthy, too. More and more I'm beginning to hear about people I know getting COVID-19 and it really starts to hit home. It really puts things into perspective. Stay safe, everyone. MAILBAG
Do you have a question about the Falcons that you want answered? Ask a question here and it could be posted on AtlantaFalcons.com.
Go ahead, ask the Beek
Do you have a question about the Atlanta Falcons (or anything football-related) you'd like to ask Matt Tabeek? If so, hit the link. Please remember to include your home state (or country if you live outside the U.S.). Thanks for reading SFTB! 2020 Falcons Tickets
See the Falcons battle divisional foes along with the Bears, Lions, Broncos, Raiders, & Seahawks at the best venue in sports.