Welcome to Straight from the Beek! The Falcons are away enjoying their last break before training camp starts, and there are plenty of questions rolling in – about position battles, free agents, injury updates, schemes and uniform debates. So, let's get to them. Just remember that all opinions here are mine unless otherwise noted.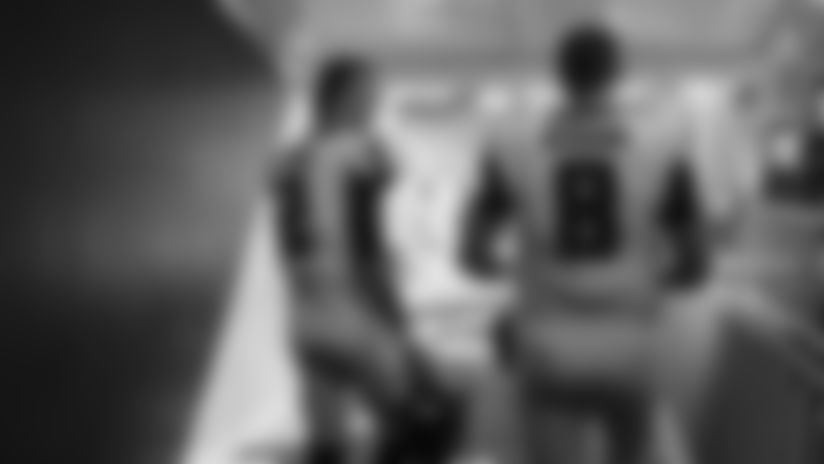 Percy from Tampa, FL
My comment is for all those who keep beating the dead horse about a backup quarterback. Please stop asking. The Falcons still have an opportunity to win a Super Bowl and they do not need any negative energy. Everyone seems so worried if Matt Ryan goes down. If he does goes down (knock on wood), at least we have a veteran quarterback that has started before instead of an unproven first- or second-year quarterback. I believe, one day, someone referenced what happened to Philadelphia when Nick Foles (a veteran) stepped in during their Super Bowl run. Not saying Matt Schaub is Nick Foles, but at least that veteran presence is there. Other teams won a Super Bowl with backups, so anything is possible (Jim Plunkett: SB XV, SB XVIII; Doug Williams: SB XXII; Jeff Hostetler: SB XXV). Something to think about.
Matt: Well said, Percy. I'm all for creating competition at every single position, but at the end of the day the Falcons know who they want backing up Matt Ryan. Matt Schaub, who just signed a two-year extension in the offseason, is the backup. And, put another way, if Matt Schaub is getting extended playing time during the regular season, then something went terribly wrong. As capable as Schaub may be, Falcons fans should hope they never see him – unless he's taking snaps at the end of a lopsided win.
Jerry from Statesboro, GA
Hi Beek! I've been off the forum for a bit, but still read it daily. First, I would like to say The Beekers need to stop whining about changing the uniforms. I don't care if we wear a pink and creamsicle uniforms as long as we win the Super Bowl. The Patriots have changed uniforms probably once since Tom Brady's arrival. Next, I do feel like Ricardo Allen will not be 100 percent on opening day, but Damontae Kazee will fill in nicely. Last but not least, why was Megatron at minicamp after rumors swirled about him mulling a comeback?
Matt: Jerry! Where have you been? Good to see you back. Well, the uniforms aren't changing this season, so in that sense it's a moot point. But that doesn't mean they won't down the road – and the feedback is good, Jerry. A lot of fans clearly miss certain versions of the old looks – whether it's the red helmets or old logo or even black pants. I get it; they're passionate and Falcons fans care about image, swag and attitude. Moving on … I think the Falcons are doing the right thing with Ricardo Allen and easing him back into playing shape. He's clearly making positive strides – and there's still a long way to go (82 days, to be exact) before that first game in Minneapolis on Sept. 8. I wouldn't look too far into Calvin Johnson being at practice, Jerry. Dan Quinn likes former players and coaches to come in and spend time with the players from time to time. He's done it on the past with guys like Ed Reed and Bill Parcells. I know he stepped away from the game in his prime and still looks like he's in great shape, but my guess is that Megatron isn't mulling any sort of comeback, either. He turns 34 in September and the Lions still own his rights, for what it's worth.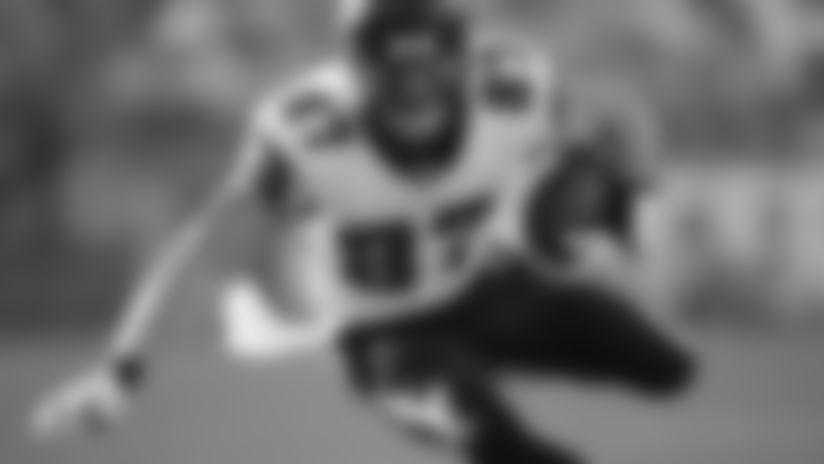 Nard from Smyrna, GA
Hey, I've been a fan since 1997. My question is, why don't we wear our old alternate uniforms like from the Mike Vick days or the early 2000's? Like the white jersey-black pants or red jersey-black pants, or just all-black uniforms?
Matt: OK, mark it down, folks: A vote for black pants in any sort of uniform combination. Thanks, Narda.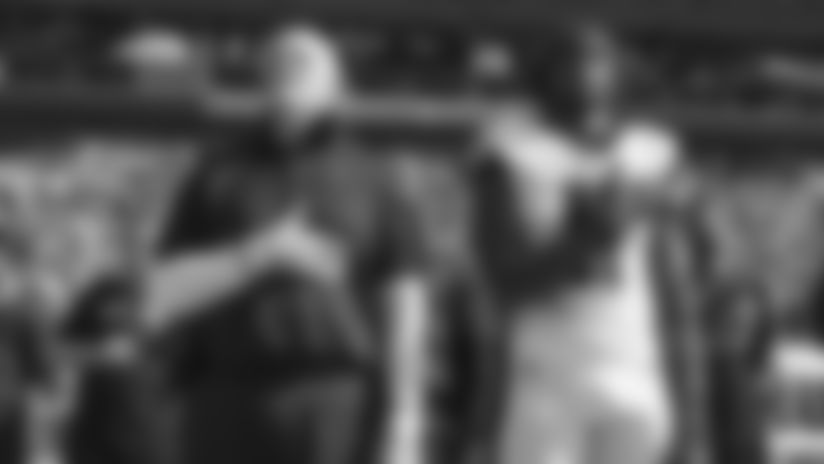 Rohit from Pittsburgh, PA
Hello, Beek. Long-time reader. Big-time fan of the Falcons. I understand that the Falcons had a very bad 2018 season due to injuries to key players. If the Falcons' injuries aren't so ridiculously high and severe in 2019 and you guys make the playoffs, how far can you guys advance with a high-octane offense and a strong and nasty defense?
Matt: Staying healthy and getting into the postseason are certainly two big objectives for any team, including the Falcons, Rohit. Look, since you're a long-time reader you probably already know what I'm going to say, but I'll say it anyway: You've got to be in it to win it – and once you're in, anything can happen. If the Falcons' defense is playing well and the offense is hitting on all cylinders, this team is tough to beat. But I feel like you can say that about every team in the postseason. Those games come down to not only playing well but protecting the football (turnovers) and not beating yourselves with dumb mistakes (penalties).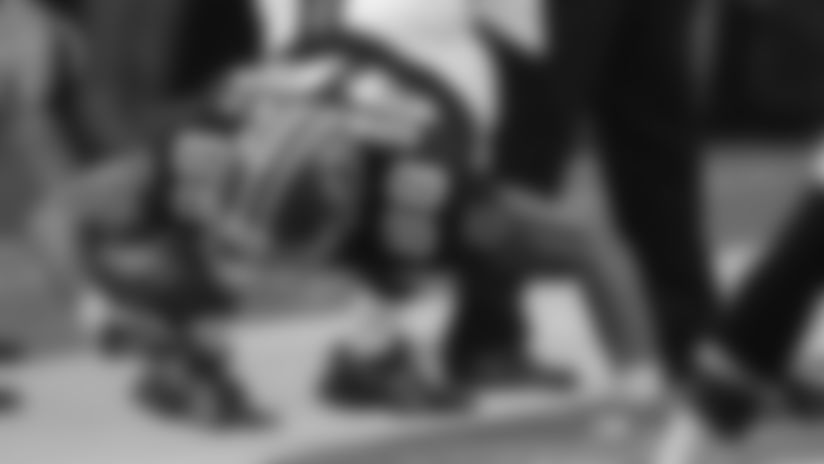 Jalon from Atlanta, GA
Hey Beek. I've been a Falcons fan ever since was 7 and I asked questions a few times and mine has never got picked. But I want to see the Falcons go back to the old school helmets when they wore the throwback uniforms (the red helmet that Deion Sanders wore in his rookie season). Did the league change that rule?
Matt: Thanks for reading – and welcome to SFTB, Jalon! You're not the only one who really likes those 1989 uniforms, I can assure you of that. The league ruled in 2013 that teams must wear the same helmet throughout the year (and not change colors, etc.). The NFL approved a recommendation by two advisory panels that limited teams from switching helmets during the season. The thinking behind it, according to Paul Lukas of Uni Watch, is that new helmets can be unsafe without a lengthy "break-in" period. MAILBAG
Do you have a question about the Falcons that you want answered? Ask a question here and it could be posted on AtlantaFalcons.com.