Well, the Falcons have made moves in free agency and, according to team president Rich McKay, they're not done yet. Meanwhile, you've got plenty of questions and comments about the draft, the current state of the Falcons, uniforms and, of course, free agency. So, let's get to them now. Just remember that all opinions here are mine unless noted otherwise.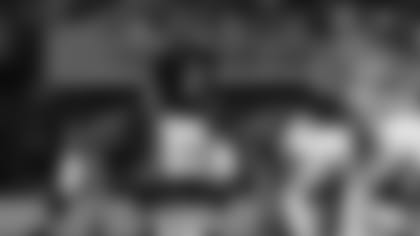 Will from Spokane, WA
Hey there Beek, I hope all is well. It's my third time writing in. Prior to this I had questions about our defensive ends. This time I would like to address Falcons Nation. Living in Washington I've had to purchase the Sunday Ticket for the last 10 years just to watch our beloved birds. I just want to say, knowing we do still have some holes, that we are not as weak as the other 31-team fans think. In fact, I think with a B+ draft we will at the very least shock the South! Thank you for your space, Beek, and rise the (blank) up. 😁
Matt: Alright, Will. My only question for you is, what does a "B+ draft" entail? I'm also assuming you believe that the Falcons would also win the NFC South as a result, true? I'll say this much when it comes to Tom Brady (Bucs), Drew Brees (Saints) and Teddy Bridgewater (Panthers) – they're not going to beat you with their legs. The Falcons had better amp up that pass rush, wreak some havoc in opposing backfields and get after those guys. Otherwise they'll sit back there and pick apart defenses, including the Falcons. It's another reason why you need to have solid corners who can cover.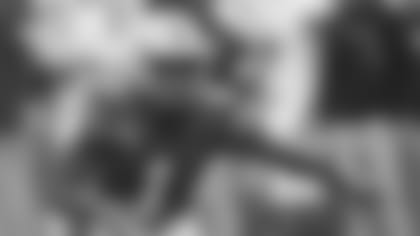 Charles from Columbus, OH
Hello, Beek! First off, let me say thank you for all the great content you put out for us we appreciate it! Now on to my question. I know mock drafts aren't written in stone but a lot of them have us taking C.J. Henderson from Florida at 16. Do you think it would be a worth the move to possibly trade up and grab Jeffery Okudah from Ohio State if he were to fall out of the top 10? I would do everything I could to trade up to pick 11 in the draft if he fell out of the top 10.
Matt: Thanks, Charles. Appreciate that a lot. Look, I'd be all for trading up for an impact player. Julio Jones was certainly worth it back in 2011, right? I think it's worth it if A) you land a starting player who upgrades the position and makes an immediate contribution to your team and B) you don't overspend or give up too much in the process. I think Jeff Okudah is a very good cornerback and would love to see him wearing Red and Black. But I think he's likely a top-five pick – and definitely a top-10 pick. If he were to slip, well, that's one thing. But I think the Falcons can still land a very good player at 16. Ultimately it all depends on the Falcons' draft board and how they've rated certain players. If there is a high-value target available and the compensation is worth the move, I'd expect them to pull the trigger.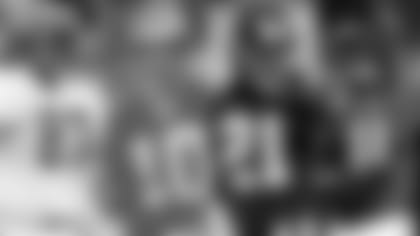 Chris from Los Angeles, CA
Hope all well and safe with you and your family. Appreciate the release and information you provide. Question: Any update on when the new uniform announcement will be in April? Need something to look forward to during these difficult times. Thanks in advance!
Matt: If I only had a nickel for every question I received about the Falcons new uniforms … I'd be social distancing for life on a tropical island somewhere. Ha! All I can tell you about the uniforms is that I've seen them all, I liked them even more in person and that they will be unveiled in April. As soon as I have any more details on them (that I'm allowed to share here), I promise that I will.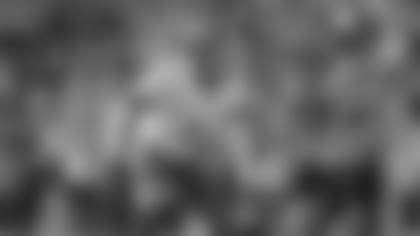 Jeremy from Calhoun, GA
Hey Brother Beek! Almost draft time! Less than 30 days away and man I'm excited! I bet this will be the most viewed draft in history on TV this year! I'm sure the NFL is going to make this exciting as they can to watch and give us the excitement we would expect! Well with everybody pretty much sheltered away from the world with COVID-19 precautions, I'm sure we all have a little more time on our hands than usual. I know I asked you earlier in the year and now with free agency coming and going in the first wave, could we get a multiple-round mock draft from you? I know many of us are doing our own and reading others, but we want to see your predictions! Thanks, Beek! Rise up!!
Matt: You know, Jeremy, that's one thing I have yet to do since I started putting together these mock drafts on AtlantaFalcons.com three years ago. I'm working on my next mock draft (for tomorrow) right now and maybe I'll tack on a second and third round, especially if you readers would enjoy it. They take time and research, but I have a lot of fun doing it, knowing you fans love to consume them. Thanks for reading and the suggestion! In the meantime, you can check out my latest mock draft here. Next one is April 1.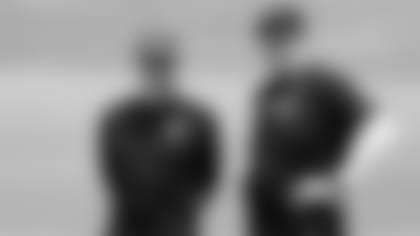 Jared from Phoenix, AZ
Hey Beek! Hope all is well man! My next question isn't a normal one but hear me out! So, what would you say to someone who is aspiring to be a GM of a team one day? I know it starts as being a scout somewhere in the organization, but I feel like it's almost who you know not exactly what you know ... if you know of any positions or anyone I can contact available I would be greatly appreciative. All Hall of Fame GMs have to start somewhere and I'm ready to begin the journey! Even if this just gives you a laugh, thanks for the read but I am 100 percent serious as to what I think I can accomplish as a scout/GM. The reason I'm writing is because I've always had this ambition but don't know anyone who can help me get a start!
Matt: Jared, I don't know anything about your background or your football IQ, but I love your passion and the fact that you just laid it all out there – so that's why I'm responding. Everyone starts somewhere, and good things never come easy. I don't know how many football people you know, whether or not if you played football or how many coaches you know – and I'm talking at any level (high school, college or professional). My first piece of advice is become a student of the game, read, watch All-22 video and reach out to any coaches and former players you may know and respect. See if you can volunteer somewhere to coach. Develop relationships, ask questions and don't ever assume you know it all. Scouts come from all different kinds of backgrounds, too. I highly recommend you take some time to read the feature stories I wrote on GM Thomas Dimitroff and each of the Falcons scouts a couple of years ago. Those guys made a ton of sacrifices and, in many cases, created their own breaks to make it. Not everyone does, though. It's a tough, competitive business but it can be extremely rewarding. Best of luck to you.
Dan from Cumming, GA
Will the NFL ever allow teams to switch helmets, so that they can play in their retro jerseys and helmets? Why not practice with two helmets and have both available for the regular season? Some college teams use different helmets during season, so why can't the NFL figure out a safe way to make it happen? Wish this would be discussed with Roger! Thanks!
Matt: It's interesting that you ask about the NFL rule on helmet colors, Dan. As it stands right now, the league has a one-helmet rule which prohibits teams from using alternate designs above the chin strap. Last week (on March 25), NFL spokesman Brian McCarthy told ESPN that there would be no change for the 2020 season, but that "there are ongoing discussions for a potential change for the 2021 season, but no decisions have been made." That's about all I can say about it. Would I be for it? Heck, yeah. Some of my favorite all-time uniforms are now considered throwbacks. Sometimes change is good, but not always. And I agree with USA TODAY's Jim Reineking on (most of) his list here. MAILBAG
Do you have a question about the Falcons that you want answered? Ask a question here and it could be posted on AtlantaFalcons.com.
Go ahead, ask the Beek
Do you have a question about the Atlanta Falcons (or anything football-related) you'd like to ask Matt Tabeek? If so, hit the link. Please remember to include your home state (or country if you live outside the U.S.). Thanks for reading SFTB! 2020 Falcons Tickets
See the Falcons battle divisional foes along with the Bears, Lions, Broncos, Raiders, & Seahawks at the best venue in sports.