Welcome to Straight from the Beek! The rookies are getting set for their first minicamp, the roster is coming together, training camp is right around the corner and you've got plenty of questions – so let's get right to them! Just remember that all opinions here are mine unless otherwise noted.
Jesse from Farmerville, LA
Hey Beek, I was a little surprised when we picked up Vic Beasley's fifth-year option. I think it's around $12 million against the cap. I just don't see him being consistent and Atlanta needs cap space. But we did. He needs to learn the spin move. He had Donatri Poe next to him when he had 15.5 sacks. Maybe Tyler Davison will free him up some. I miss John Abraham. Hopefully we get a better pass rush this season. Do you agree with picking up his option?
Matt: Hi, Jesse. You shouldn't be surprised and, yes, I agree with it. Let's clarify a few things here first. Falcons coach Dan Quinn is in complete control of the defense now and will also be wearing the defensive coordinator hat this season. Expect Quinn to change things up some and add a few wrinkles, too. Quinn has said that he believes he'll get the most out of Vic Beasley this season, and that he's going to take a "hands on" approach with him. Quinn knows Beasley, believes in him and I think we'll see an improved player this season. As far as the year when he tallied a league-best 15.5 sacks, that was in 2016 – the year before Dontari Poe arrived, Jesse. Maybe you're thinking of Dwight Freeney on the other end? Beasley is playing on the final year of his deal and it's obviously a huge year for him. Yes, it's been an up-and-down start to his career, for sure. Here's what else you need to consider: Who would you replace him with without breaking the bank? Remember, the Falcons are also working on long-term deals for other players. And at this point, there's a risk involved with signing anyone that's available on the market (check out this story I wrote Wednesday about the available free agents). Beasley is young, and the Falcons know what they have in him. They also know what he's capable of doing on the field. With all of that considered, I think it was the right move. The Falcons have brought back Adrian Clayborn and also have Takk McKinley, Steven Means and Chris Odom at the end position. Inside they currently have Grady Jarrett, Jack Crawford, Deadrin Senat, Tyeler Davison, Ra'Shede Hageman, Justin Zimmer, Jacob Tuioti-Mariner and John Cominsky. It'll be interesting to see who emerges from some of those battles, but I think it's beginning to stack up nicely. There's always the chance the Falcons could add a veteran player who is released during training camp or before the season due to roster numbers, etc. Stay tuned.
Tim from Cumming, GA
Does anyone know if new draft choice Marcus Green has any experience playing gunner on the cover teams?
Matt: Hey, Tim. Well, we know what he can do on the punt and kickoff return teams. In four years at the University of Louisiana Monroe, Green had 70 kickoff returns for 1,761 yards and took four of them to the house – all in his junior year.  He also had 28 punt returns for 280 yards and one touchdown. As far as playing gunner, that's a good question. I looked up his defensive stats and Green is credited with three total tackles (two solo stops) in four years. I have no idea when he was on the field or what the situation was, so I can't tell you definitively. Hope that helps some. I will ask this week and find out the answer to that, though. Thanks for writing in.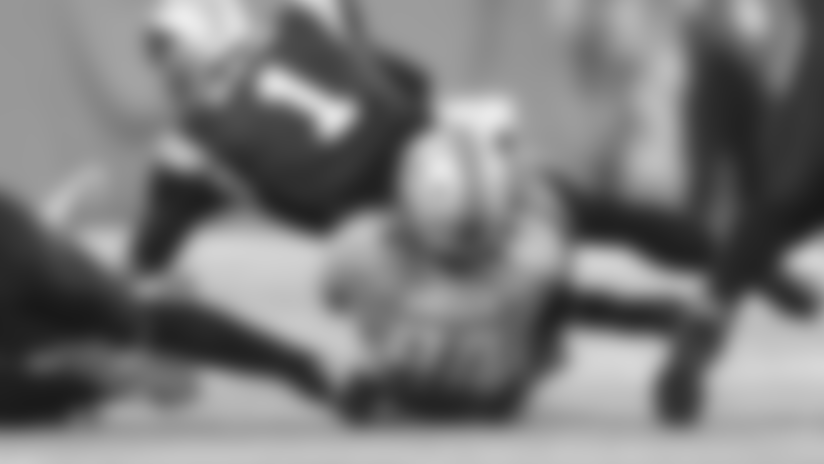 Jerry from Statesboro, GA
Hey Beek! Our offensive line is really getting a lot of love around the league. It's been a long time since we've been excited about our offensive line. HEY, let's give them a nickname ... just kidding! I say we follow our 2017 Super Bowl blueprint by signing a quality rotational pass rusher like Ziggy Ansah. Remember Dwight Freeney – he made Grady Jarrett better that year. I know we signed Adrian Clayborn, but we must prepare for the injury bug. Also, LB Nick Perry, S Eric Berry, CB Morris Claiborne, and DT Corey Liuget might be great insurance additions. My question is do we have some possible cap casualties on the roster right now that might free up enough space to sign some quality depth, and not just sign players that are healthy scratches on gameday. (Being the constant professional, I don't expect you to name names).
Matt: Nice one, Jerry. No nicknames – or nickname polls – until it's warranted or earned on the field. Did you by chance happen to read the piece I wrote regarding available free agents and whether they might be fits for the Falcons? I mentioned all of those players. It's worth noting that the Seahawks reportedly agreed to terms with Ezekiel Ansah on a one-year deal late last night, so scratch him off the list of free agents. Oh, and Dwight Freeney's final season here was in 2016. Look, I think there's always a chance the Falcons could end up signing some players either during camp or closer to the season as other teams make roster decisions. There will be some very good players hitting the open market just because of the numbers game and the addition of rookie draft picks, etc. The question is whether they'll be players who fit the Falcons scheme, fill a need and provide a legitimate upgrade at whatever position they play. But I definitely think the Falcons will consider those types of moves, Jerry. Right now all we can do is wait and see how things shake out.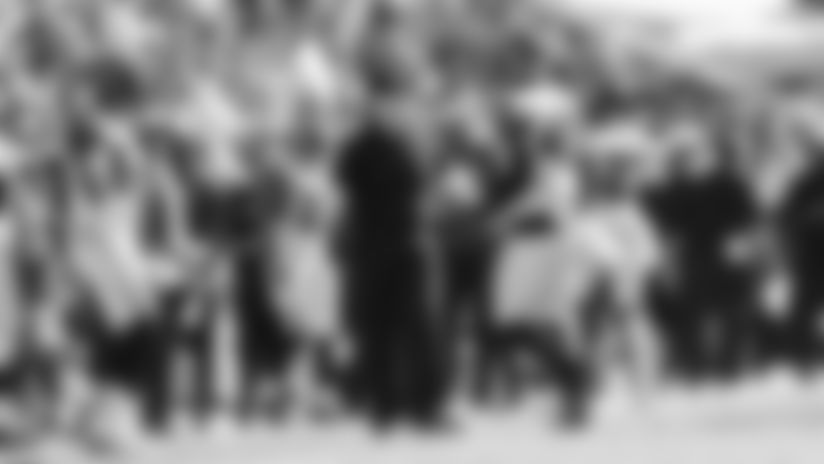 Dwight from Social Circle, GA
Will the Falcons defense be the best this year and why?
Matt: The best? Well, I'm going to go out on a limb and say it'll be much improved with Dan Quinn calling the shots this year, Dwight. A big step in the right direction will be staying healthy and keeping the talent on the field and off the injured reserve list (knock on wood). But I think with Quinn focusing on that unit while Dirk Koetter takes over the offensive play calling, it'll help this team at this time, especially with the core of stars they have on both sides of the ball.
Alex from San Jose, CA
Hello Beek, back again. What do you think of Jay Ajayi? He'd be a steal if we signed him. He fits everything about our sharks. He's tough and fast. Also, he's owned us every time we've played him. Why not make him own other teams while he's on our team. What do you think?
Matt: Right now I'm counting on seeing a healthy Devonta Freeman out on the field for all 16 games, Alex. If that should happen, I don't think anyone will be wondering about Jay Ajayi. The issue, though, is that Freeman has missed 16 games over the last two seasons due to various injuries. They've improved the offensive line on paper, and now we need to see it all come together. They're definitely bigger and nastier up front, and that should help the running game immensely. If Freeman stays healthy and they can open up some big holes, I think Falcons fans will be thrilled. Add Ito Smith, Qadree Ollison, Brian Hill, Marcus Green and Kenjon Barner into the mix and I like how that group is stacking up. Ajayi, if you recall, is coming off a major injury (he tore his ACL) and played in just four games last season. So there's a question mark with his health and when he'll back to full speed again. And while I think he's a solid back, just remember that in five seasons, Ajayi has surpassed the 1,000-yard mark just once – in Miami in 2016 when he ran for 1,272 yards and scored eight touchdowns on the ground. We know the Falcons have needed at least three capable running backs over the last few seasons. Let's see how the current group shakes out first. I think there's reason for optimism, especially if Freeman returns to form and remains healthy. That'll be the key. MAILBAG
Do you have a question about the Falcons that you want answered? Ask a question here and it could be posted on AtlantaFalcons.com.