It's been a relatively quiet week for the Falcons, especially compared to more recent weeks. Regardless, you've got plenty of questions about free agency, the schedule release, draft and the regular season – so let's get to them now. Just remember that all opinions here are mine unless noted otherwise.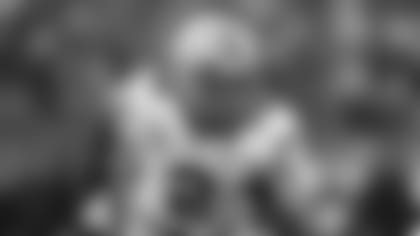 Ashley from London, England
Hey Beek, love reading STFB, first time writing in. Hope yourself and everyone out there is keeping safe!! Buzzing with the Falcons' free agency moves but now I'm wondering what it would take for the us to move up in the draft and take Chase Young? I was convinced last year that Nick Bosa was the best player in the draft, and he was a quarter away from picking up a ring, and feel Chase Young has the same profile and will be a similar difference-maker for whoever's lap he falls in. A pass rush of Jarrett, Fowler and Young would be scary, especially in a division of pocket passers so it won't matter that we'd need to wait until the later rounds to fill the LB and corner positions and would set up to win now, whilst Ryan and Jones are at their peak.
Matt: I totally agree with your point that adding Chase Young to the Falcons' pass rush would make for an imposing defensive front. Likewise, I think adding Chase Young to any defensive rotation would improve said team's pass rush – he's that good. And that's why he'll likely be gone in the first pick or two of this year's NFL Draft. I think the cost of moving up from the 16 spot would be a hefty one – and that's IF one of those teams sitting there (Cincinnati, Washington, Detroit or even New York) were willing to trade down.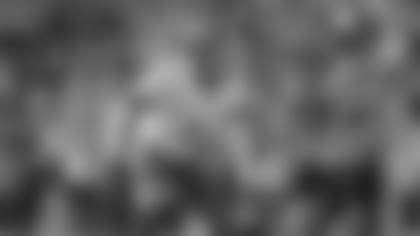 Dallas from Hendersonville, NC
Hello Beek! I love reading your articles! They always give me optimism for the Falcons, no matter how good we are! How do you feel about C.J. Henderson from Florida? We need corner help and pick No. 16 might be a great opportunity for us to snag one (considering we pick at 16). I am a Vols fan, so this is a tough choice, but I like his talent, so what do you think?
Matt: If you were to ask me what I thought the Falcons' No. 1 need is right now, I'd say it's at cornerback. The draft is about acquiring players and, more importantly, upgrading the overall talent level in the process – and that means taking the best available players. But not all teams adhere to that strategy; they let the need dictate the pick and, unfortunately, pass on more talented positions. So why the long explanation? Well, the Falcons need some cornerbacks right now, but there very well be more talented players at other positions when it comes to pick at 16. If the players in consideration are rated about the same, then I'd expect the team would let needs dictate the choice. I like C.J. Henderson a lot, too. I think he's one of the top-rated cornerbacks in this class and considered a first-round talent because he has all of the measurables that you look for. If he's sitting atop the Falcons draft board when it's time to pick – wherever that may be (they could move up, down or stay put) – then I would expect them to select the former Gators star. Hope that all makes sense. Thanks for writing in and the kind words!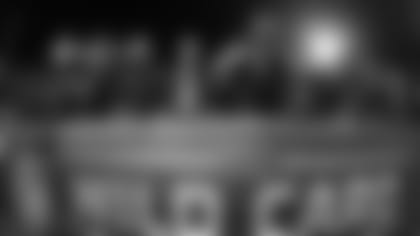 Daniel from Kettering, England
Hey Beek, these Q&A's are always a great read. It gives insight into both the ins and outs of the league and also a decent view of fan opinion. I'm going to go a different route now, not ask a question about free agency, draft possibility, current players, etc. I want to ask about the recent news of expanding the regular season and the news of increase in playoff qualification. Is there any possibility that these are the steps the NFL are taking to slowly get to a point where they can expand the league in way of franchises? From my POV obviously I'm thinking London team, but I know there are cities and places in the States that long for an NFL team also. What you thinking Beek?
Matt: Hey, Daniel. How many times have seen teams get hot toward the end of a season but for different reasons – early season injuries, close losses, tougher division, etc. – we've seen them fall short of making the playoffs? And, as we all know, the NFL is all about parity. Look at the close scores week in and week out and, for the most part, wins and losses are quite often decided by a touchdown or less. I think expansion is more about getting that seventh team in and making teams work harder for the lone playoff bye (the No. 2 seed will no longer receive a bye). Yes, we'll see more 9-7 and 8-8 teams make it in, but I think the postseason will be just as exciting, if not more. I do not think this has anything to do with overall expansion, however. Maybe the league will eventually, but I think this is all about gaining that extra postseason berth for teams.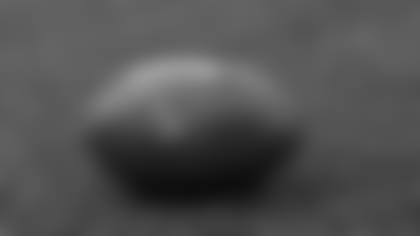 David from Blackpool, United Kingdom
With the COVID-19 pandemic, what are the chances of the schedule release being delayed and the Falcons game in London being postponed until next season?
Matt: All we know right now is that the NFL schedule release is reportedly expected to be around May 9. Anything regarding the season is pure speculation and rumors at this point, David. This is a developing situation full of lots of unknowns right now, as we all know. And just in case you're wondering, here are the Falcons' 2020 opponents (2019 records in parentheses):
Carolina Panthers (5-11)
New Orleans Saints (13-3)
Tampa Bay Buccaneers (7-9)
Chicago Bears (8-8)
Detroit Lions (3-12-1)
Denver Broncos (7-9)
Oakland Raiders (7-9)
Seattle Seahawks (11-5)
at Carolina Panthers (5-11)
at New Orleans Saints (13-3)
at Tampa Bay Buccaneers (7-9)
at Minnesota Vikings (10-6)
at Kansas City Chiefs (12-4)
at Los Angeles Chargers (5-11)
at Green Bay Packers (13-3)
at Dallas Cowboys (8-8)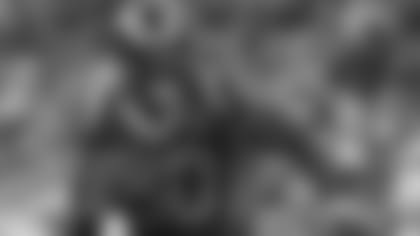 Marty form Billingham, England
Hi Beek! How's things?! We are in lock down over in England, do you guys still have your freedom? Hope your family are safe and well. I wrote to you a while back telling you that I had been over to watch the game against The Eagles and that I couldn't understand how we ended up in such a mess with needing so many positions filling in free agency and the draft. I have to eat humble pie unfortunately. The guys behind closed doors seemed to have worked wonders with bringing in Fowler, Gurley, Hurst and Treadwell. The Gurley move especially blew my mind! My question is to you, do you think we will: match our 7-9 2019 year, beat our 2019 year, smash our 2019 year or (God forbid) do worse than our 2019 year? Stay frosty mate!
Matt: Yes, everyone here is practicing social distancing and self-quarantining, Marty. I think it's way too early to make predictions as far as the Falcons' record though. This team – and 31 others – are far from complete, especially with the NFL Draft coming up. And while adding free agents is always exciting, signing players doesn't equate to wins on the playing field – teams still have to go out and get it done once the regular season starts. Falcons fans have to be encouraged so far with the moves the team has made. Should be very interesting to see what they do in the draft. Stay tuned.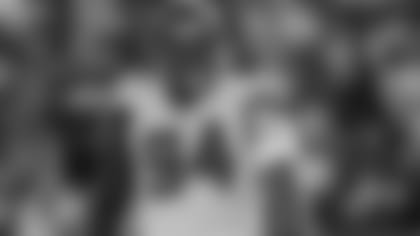 Christiano from East Point, GA
I don't understand the zero usage of Deadrin Senat. I honestly just don't think I've seen enough play for him to not play. Considering there are other players the Falcons have played that haven't delivered, what's the deal?
Matt: It's really simple, Christiano. The coaches know the players much better than you and I do. They watch and evaluate them not just in games, but on the practice field, in team meetings and, really, through all of their interactions with them. The players are also competing with others at their position for playing time as well – and the coaches will always play the players who give the team the best chance to win. So, you have to trust the coaches when it comes to playing time. It is about whether you or anyone else has seen enough of them. And, sometimes, players just aren't a good fit – could be the scheme, the team, the environment, the coaches or maybe something personal is going on. It could be a multitude of things. Sometimes players move on and excel and sometimes they don't. All you can hope is that they can continue to develop and improve over time. MAILBAG
Do you have a question about the Falcons that you want answered? Ask a question here and it could be posted on AtlantaFalcons.com.
Go ahead, ask the Beek
Do you have a question about the Atlanta Falcons (or anything football-related) you'd like to ask Matt Tabeek? If so, hit the link. Please remember to include your home state (or country if you live outside the U.S.). Thanks for reading SFTB! 2020 Falcons Tickets
See the Falcons battle divisional foes along with the Bears, Lions, Broncos, Raiders, & Seahawks at the best venue in sports.