As a result of beating the Tampa Bay Buccaneers in overtime on Sunday, the Atlanta Falcons close out the 2019 season with a 7-9 record and finish in second place in the NFC South.
It also means that the Falcons' opponents for the 2020 season are now officially set.
In addition to their six home-and-away games against NFC South opponents, the Falcons will play teams from the NFC North and the AFC West in 2020. Atlanta will also play second-place finishers Seattle (home) from the NFC West and Dallas (away) from the NFC East.
Here are the Falcons 2020 home and away opponents (2019 records in parentheses):
HOME*
Carolina Panthers (5-11)
New Orleans Saints (13-3)
Tampa Bay Buccaneers (7-9)
Chicago Bears (8-8)
Detroit Lions (3-12-1)
Denver Broncos (7-9)
Oakland Raiders (7-9)
Seattle Seahawks (11-5)
AWAY
at Carolina Panthers (5-11)
at New Orleans Saints (13-3)
at Tampa Bay Buccaneers (7-9)
at Minnesota Vikings (10-6)
at Kansas City Chiefs (12-4)
at Los Angeles Chargers (5-11)
at Green Bay Packers (13-3)
at Dallas Cowboys (8-8)
*The Falcons will be participating in the NFL International Series next season, which will count as a home game and they will play a non-division opponent. Who Atlanta will play and the game's location has yet to be announced.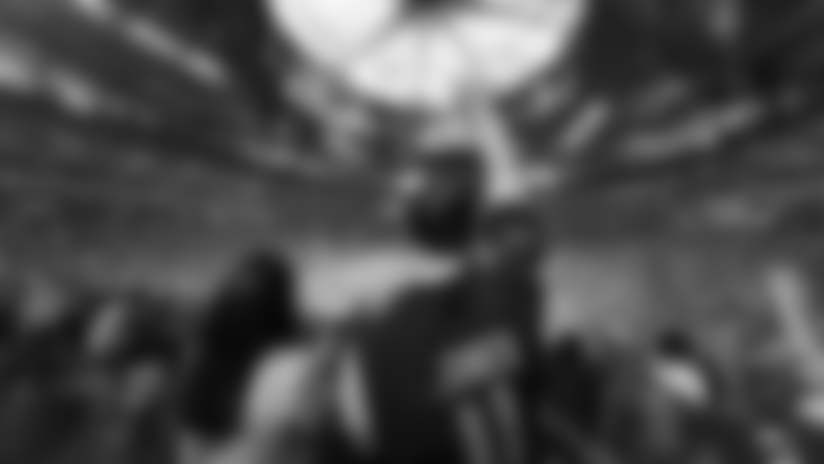 2020 Season Tickets
See the Falcons battle divisional foes along with the Bears, Lions, Broncos, Raiders and Seahawks at the best venue in sports.