Welcome to Straight from the Beek! A place where you – NFL fans, Falcons fans – can ask just about anything you want, as long as it pertains to football. The Falcons were swept by the Saints this season and fell to 4-8 on Sunday. Their final four games, in order: Chargers, Bucs, Chiefs and the Bucs. My inbox is packed so let's get to some of those questions. Just remember that all opinions here are mine unless noted otherwise.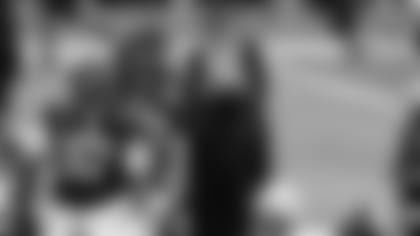 Gus from Gaithersburg, MD
Beek. No questions this time. I just want to say: I am as big a fan as anyone writing on this site. And I think a lot of my fellow fans/writers on this site would agree that this team is not worth the insulin pump for the diabetic fans, the extra shot of whisky for the sad fan, the extra yell and fist to the table for the emotional fan, nor the broken glass for the angry fan. We don't care if the Ryans or Jones' play, heck we don't even care who starts and doesn't. And I speak for all my fellow Falcons fans when I say we should not feel like we are letting our team down by criticizing it. By all means, we should; that's what fans do. "True fans stick through thick and thin." Well, true fans should criticize through thick and thin as well. This team needs overhaul. Thank you, B.
Matt: I write it often and I'll write it again: You are what your record says you are. Here are the Falcons' final records from the previous five seasons:
2019: 7-9
2018: 7-9
2017: 10-6
2016: 11-5
2015: 8-8
They're a combined 43-37 and have averaged 8.6 wins per year during that time span. How will they finish in 2020? No better than 8-8 at this point, and to do that they'll have to run the table against the Chargers, Chiefs and the Bucs (twice). But back to my original point. The Falcons are on the verge of missing the playoffs for the third straight season. The last time they went that long without sniffing the postseason was 2013-15, the last two years of the Mike Smith regime and Dan Quinn's first year as coach. It's OK to criticize the mediocrity, Gus. No Falcons fan likes watching the playoffs year after year without seeing their team in the big dance. And players and coaches don't like watching the playoffs from their couches, either. You know who else doesn't like missing the playoffs? The owner. That's why Arthur Blank made the tough decision to part ways with general manager Thomas Dimitroff and coach Dan Quinn back on Oct. 11. In the end, Blank said, it's about winning.
Barry from Rex, GA
No matter if your team is in college football or pro football, if you cannot run the ball consistently you will only kick field goals and lose games. That is the offense modus operandi for the Atlanta Falcons. The defense gave up over 400 yards in offense in a bendable not break defense. Regardless of Matt Ryan, the Falcons are losing consistently. He will be 36 and Julio Jones will be 32 in February. Todd Gurley is clearly not the same player. The former All-Pro center may retire, and his contract is up. This team has not had a balanced offense in three-plus years simply because they are unable to run block. You plug any offensive coordinator behind this bunch, and it would not change a thing. Dimitroff missed on the O-line and the D-line consistently. The players are simply not very good. Truth.
Matt: Well, Barry, we know changes are coming. We know for sure that the Falcons are searching for a new general manager. And we know that there could very well be a new head coach (and coaching staff) walking the Falcons sideline in 2021, too. Falcons owner Arthur Blank has stated that Raheem Morris would be a candidate and the team has, at least, shown some improvement under him since he took over on Oct. 12. After an 0-5 start the Falcons have gone 4-3 since. Again, I keep hearing points on how if things had gone differently against the Cowboys, Bears and Lions, they could easily be 7-5. Well, they aren't, and as I noted above, you are what your record says you are – and, unfortunately, the Falcons are sitting at 4-8 today. With a new GM comes a new vision on how to win – and that could mean sweeping changes in the kinds of offense and defense the Falcons play. It could also mean changes in the kinds of players they draft and sign in free agency. If there is turnover and change, it will still take time. Thirty-one other teams want to upgrade their rosters and draft the players, too. Oh, and there's thing called a salary cap that each team must adhere to and work with. There are a lot of unknowns right now surrounding the Falcons, but we do know one thing for sure: Change is coming.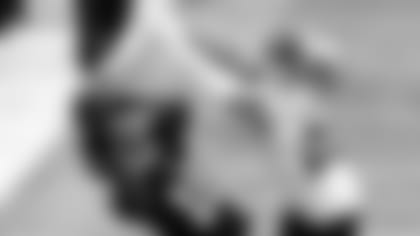 Ronald from Port Orange, FL
One question, right to the point. Why are our receivers having such a hard time gaining separation? Now, I know we were playing a very good Saints defense yesterday, I'm not forgetting that. I have noticed this in several games this season. Not just when Ryan is under pressure but even when he rolls out and has more time to throw the ball. Our receivers can't gain separation. Question No. 2: Could Koetter be a big part of our receivers' problems?
Matt: There are a number of things that play into it, Ronald. Let's start with the receivers. If a receiver runs a great route and uses his body the right way (leverage and angles – think of a basketball player in the paint fighting for position), he can give the quarterback enough space or a window to throw into. Obviously, the more speed the better, but that can't be coached. But there are players who aren't fast but have enjoyed long, productive careers in this league because they know how to use their bodies, gain leverage and have great hands – see Jason Witten. In short, receivers need to run smart routes (speed helps immensely), read defenses and use their bodies to fight for position. If quarterback isn't accurate and doesn't deliver the ball to the right space, however, it doesn't always go so well. And if the quarterback holds the ball too long or fails to go through his progressions and misses an open receiver, the play will likely fail. Blocking and protection matter, too. If a play is called and the routes take time to develop but the offensive linemen struggle in protection, forcing the quarterback to move, scramble or force a throw, the chances of a negative play occurring greatly increase. And, to your final question, the offensive coordinator must adapt to what's happening and put his players in a (better) position to succeed. If that means calling plays with shorter routes, going to quicker pace (tempo), or calling plays with increased protection to a particular side, etc., that's on the OC. But everyone – the receivers, quarterback, protection and OC – plays a role in it, Ronald. Teams win together and lose together.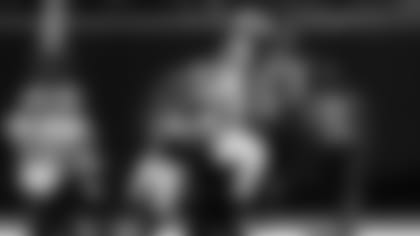 Kerry from Centerville, GA
Beek, yeah, I am frustrated with the Saints loss. The offense just looks to bland and no one seems to get open on a consistent basis. The running game is just not getting it done and I don't know how many times Ryan sat back looking to throw and no one was open or not trusting the read. However, what really got me was those last two passes into the endzone. Julio had a chance at one, but it really looked like the defender grabbed his right hand and he could extend both hands. On the Hail Mary we all know it's a 50/50 but the defense just cleared out the receivers. I mean you watched Julio turn around to set up for the ball and then get run over by a guy who wasn't even trying for the ball. What does it take for him to get a PI call? Rant over.
Matt: The Falcons got the ball back with 27 seconds remaining in the game and they started from their own 39-yard line. They had no timeouts and managed to run three plays, Kerry. The first was a play you referenced – a deep left pass to Julio Jones that fell incomplete. I saw the play and the replays, and I didn't have a problem with the coverage. There's always going to be some hand-fighting as guys fight for the ball and/or position. The second play was a 22-yard completion to Calvin Ridley, who turned it back inside to gain some extra yards before smartly running out of bounds. That gave the Falcons a first-and-10 at the Saints 39 with just nine seconds left. I was hoping that the Falcons would try to run two plays – maybe a quick out – before taking a shot into the end zone. They did not. Matt Ryan threw up a jump ball to his best receiver, Julio Jones, who was surrounded by a bunch of Saints defenders. We all saw what happened. The ball was tipped and bobbled before falling incomplete. Game over. The Falcons were at least in position to win the game but just couldn't pull it off. How many times have we said that this season? Too many.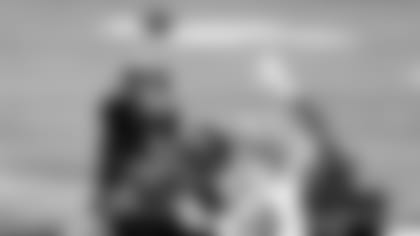 Josh from South Bend, IN
Hey Beek, love the work you do for us fans. It is with a heavy sigh that I think ... I know Matt Ryan can't be our QB anymore. The last three weeks he has looked really bad. This entire year I have been defending Ryan saying that it's not him. This season he has had a reluctance to move in the pocket. As I watch successful QBs in this league, mobility is key. He doesn't have it anymore. It kills me that he is scared in the pocket. I only say this because I do not see Ryan being able to lead a team deep into the playoffs. Yes, he still has flashes but that doesn't get to the big game. I know his contract is going to be really hard to get rid of, but Mr. Blank says he wants to win now. With Ryan we can't do that. Your thoughts?
Matt: I think there are a number of issues that need to be addressed with this team, Josh, but to simply put it all on Matt Ryan isn't fair or accurate. To simply say "mobility is key" makes me think of Deshaun Watson, Kyler Murray and Russell Wilson – three pretty good and mobile quarterbacks – who all lost on Sunday, too. What doesn't he have anymore? Mobility? His four best seasons (rush-wise) were 2012, 2014, 2017 and 2019 (his best). He's thrown for at least 4,000 yards every year since 2011. In 2016 and 2018 he almost surpassed 5,000 yards passing. His interceptions are down this year, too. Is Ryan perfect? No, but the Falcons have bigger problems, beginning with the lack of a dominant pass rusher coming off the edge. The secondary has improved since Raheem Morris took over as head and Jeff Ulbrich was named defensive coordinator, but the secondary needs to improve. Another area that needs to be addressed is the Falcons offensive backfield, too. The production isn't there on a consistent enough basis. I'd look at those areas way before I'd put Ryan in the crosshairs, Josh.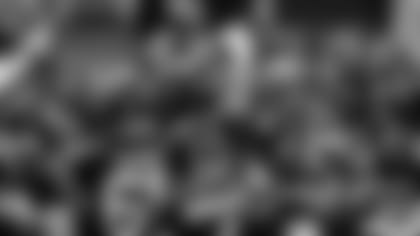 Jerry from Hinesville, GA
Hey Beek. You're right, this one stung. We could cry and moan about the horrible zone defense that we refuse to change, even though the fans and commentators say it's not working. We can even cry about Matt Ryan holding the ball too long or receivers dropping the ball. We can even whine about the horrible play calling on 2nd-and-2 and 3rd-and-2. But all of that means nothing now. The good news for Beek Nation is we play again next week. What do we have to look forward to the rest of the season? Trying to knock off Tompa Bay or Gronka Bay, and who can't get excited about that. On a side note, and I know it's a little contradictory, but the defense played well enough to win. More good news, we probably will get a top-10 pick in next year's draft, so cheer up and RISE UP!
Matt: I'm with you, Jerry. What's done is done, and there's no sense in spending time looking back at something that cannot be changed. The Falcons' leadership, headed by team president Rich McKay, is fully aware of the product on the field and what needs to happen in order for the Falcons to be a consistent contender again in the NFC. There are four games left and the Falcons can certainly foul up some seasons for some teams. If not, they'll play themselves right into a top-five or top-10 pick come April. That's a chance to pick a franchise-altering type of talent. At this point, I think most fans would welcome a high pick – along with a new general manager – and a new vision on how to become a consistent winner. MAILBAG
Do you have a question about the Falcons that you want answered? Ask a question here and it could be posted on AtlantaFalcons.com.
Go ahead, ask the Beek
Do you have a question about the Atlanta Falcons (or anything football-related) you'd like to ask Matt Tabeek? If so, hit the link. Please remember to include your home state (or country if you live outside the U.S.). Thanks for reading SFTB!