On Thursday morning the Falcons will wrap up the first four-day block of their 2019 training camp and while it's still very early, some storylines are beginning to unfold. And you, the fans, have plenty of questions coming in, so let's get right to them. Just remember that all opinions here are mine unless otherwise noted.
Gus from Gaithersburg, MD
Beek, I say we go 12-4 and no nicknames for the D, no care of the uniforms, new stadium roof open or close. Health, hunger and dedication is what I see in this team this year. This is our year.
Matt: I think 12-4 is a best-scenario case for this team right now, Gus. There are still some sizable questions that still need to be answered and that's why I'm sticking with a 10-win season for now. And I do think that'll be good enough for a postseason berth, too. I think this team will get better as the season progresses, provided they remain relatively healthy. As far as all the talk of nicknames, uniforms, roof, etc., goes … I'm with you. The players don't wake up thinking about ANY of that stuff. Thanks for writing in.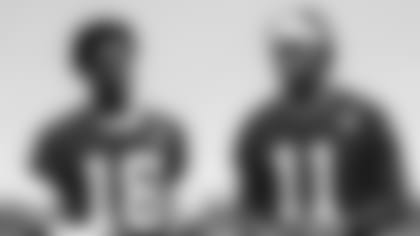 Rohit from Pittsburgh, PA
Hey, Matt. Calvin Ridley is a great addition to a talented offense. I know he had a great rookie year. Do you think he can do even better this year?
Matt: Calvin Ridley had phenomenal rookie year, Rohit, especially considering all of the other weapons in the Falcons offense with Julio Jones, Mohamed Sanu, Austin Hooper, Devonta Freeman and former Falcon Tevin Coleman. Ridley, the Falcons' top draft pick a year ago, led all rookie receivers in the NFL in receiving yards and receiving touchdowns, tallying 64 catches for 821 yards (12.8 yards per catch) and a team-high 10 touchdowns. He set an NFL record during Weeks 2-4 with six receiving touchdowns, the most by a rookie in a team's first four games in league history. Can he top it? It's certainly plausible. I think he can surpass the 1,000-yard mark and it wouldn't surprise me at all if he hits the double-digit mark again in touchdown catches.
Casey from Wake Forest, NC
Hey Beek! Do you see Justin Hardy getting used more this season? I know they signed him to a one-year deal, so I was just curious if you think the team was looking to him more for special teams instead of wide receiver?
Matt: I don't see Justin Hardy's role or production changing a whole lot more in 2019, Casey. As I noted above, the Falcons have no shortage of weapons or options on offense and there's only one ball to go around. I've been waiting for Hardy to have some sort of breakout the past couple of seasons, but I think his role will remain the same. On offense, I think he'll average 15-20 catches for 150-250 yards again – and maybe haul in 3-5 touchdowns. With the additions of Kenjon Barner and rookie draft pick Marcus Green, I think there's going to be changes in the return game. Stay tuned on that front.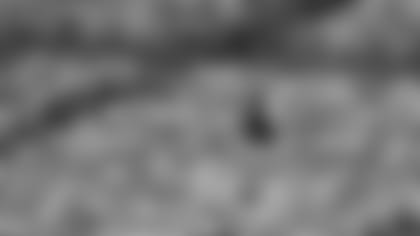 Dan from Suwanee, GA
Beek, would you say "infant wisdom" has helped or hurt your career as a media personality? Please explain.
Matt: You know, Dan, as I sit here in my office in the early-morning hours sipping my coffee and reading questions from Falcons fans all over the world, your question about "infant wisdom" gave me pause and wonder, "What am I doing and where did I go wrong?" And then, of course, I thought of Larry (and Andy) from Dalton, Ga., and I had a moment of clarity before nearly spitting my coffee out and laughing out loud. But, seriously, to answer your question, I'd have to say that's yet to be determined, Dan. The fact that I'm even answering this question is proof that my (ahem) "infant wisdom" is at work. And, really, I had no idea that "infant wisdom" was even a thing till this week (thanks again, Larry). And that's the thing with "infant wisdom" … you really don't have much to go on and the knowledge and insights are so … very … uh … limited. Just like your question. Hope this helps. Thanks for writing in.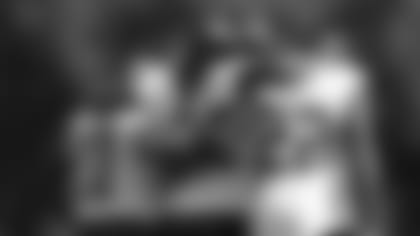 Chris from Middletown, MD
Will J.J. Wilcox be placed on the exempt list for 2019? If so, does that free up his salary towards the overall cap space?
Matt: Safety J.J. Wilcox, who tore his ACL in the Falcons' first training camp practice, was placed on the reserve/injured list. It also appears to be a season-ending injury. As far as how it will affect the salary cap, I'll double-check, but I'm pretty sure that players on injured reserve counts against the salary cap, but not against the 53-man roster. Oftentimes players and the team agree to an injury settlement, but I do not know what they'll do in this situation just yet.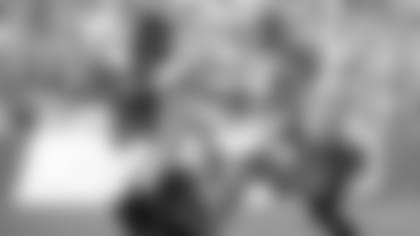 Frank from Cumming, GA
Hello Beek, keep up the great work. You really keep us on point with your information and insight on the team. I just have one question and a statement. Why would the Falcons try to trade Mohamed Sanu? This guy is clutch, a.k.a., Mr. Third Down, and has some of the best hands on the team. Don't get me wrong. I love Calvin Ridley. He is the man and a key player, but having three great WRs is better than two. Teams have no clue who's getting the ball. Yes, Calvin will be the new No. 2, maybe even the No. 1 one day, but if not for the play of Sanu, we would not have been the team we have shown we could be. I just don't think people should overlook him just because we got Calvin. Thanks for taking the time to hear me out.
Matt: Frank, I'm glad you got that off your chest, and thanks for writing in. Look, I'm not sure what you read or where you read it, but I haven't seen or heard anything credible about Mohamed Sanu being traded. He's a very good receiver and, I think, very underrated. He's coming off his best season as a pro, too. The Falcons trio of receivers – Julio Jones, Mohamed Sanu and Calvin Ridley – rival any in the league, and the Falcons know that. As for right now and this season, I think you can rest easy, Frank. I think it's safe to say that trio will remain intact.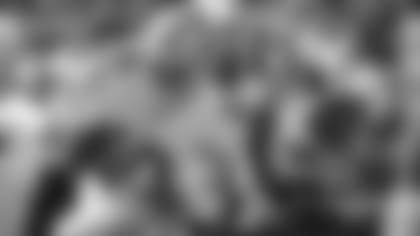 Jerry from Statesboro, GA
Hey, Beek! Camp is one of my favorite times of year. The clean slate, the cuts, the additions, the anticipation, and the excitement gets me pumped. I want to win NOW as in Super Bowl champs or bust! Food for thought: Every time we make a defensive line splash, we usually go to the NFC championship or Super Bowl, i.e., John Abraham, Dwight Freeney. With that being said, Mike Daniels was just cut by the Packers. Is he a good fit for our scheme? This guy is a monster, plus he could help Grady Jarrett mentor Dedrin Senat. He's affordable, too. You're thoughts?
Matt: Totally agree with you, Jerry. Every team seems to enter training camp full of hope and high expectations – and so do the fans. It is a fantastic time of year. Outside of the postseason, the NFL Draft and Week 1 of the regular season, it is right up there. Before we go to Mike Daniels, who is a fantastic player, I think it's important to note that the Falcons just signed defensive end/tackle, Allen Bailey. The 30-year-old started 13 games for the Chiefs last season and recorded a career-high six sacks to go with his 38 tackles, five tackles for a loss and an NFL-best four fumble recoveries. He has started 61 games with the Chiefs, including 26 over the last two seasons, and has recorded 207 tackles, 34 tackles for a loss and 19.5 sacks. Is that splashy enough for you? I think he'll be a great addition to the line because he can play both inside and on the edge. He'll bolster that line and likely join Jack Crawford, Tyeler Davison and Deadrin Senat as part of the rotation next to Grady Jarrett. MAILBAG
Do you have a question about the Falcons that you want answered? Ask a question here and it could be posted on AtlantaFalcons.com.