The Falcons are 0-5 and it's been a busy couple of days in Flowery Branch since falling to the Panthers on Sunday. Raheem Morris is now the interim coach for the next 11 games and, a few hours into his new position, more changes to the coaching staff were made. How will it all translate Sunday against the Vikings and moving forward? We're about to find out. In the meantime, fans have had plenty to say about all of the changes. Let's get to those questions and comments now. Just remember that all opinions here are mine unless noted otherwise.
Kenneth from Suwanee, GA
Hard to find you on the site today. Do you have any idea what Rich McKay meant when he said they are looking for a coach with a strategic mindset? That sounds to me like a tear down is coming. I've read about the huge contracts of the few within the many. Most suggest looking to trade the best and get what can be had. I agree, this game is for the young and those teams that collect them benefit from the rookie contracts and pool their talents. My bet is that Calvin Ridley is WR1 next year.
Matt: Hey, Kenneth. Falcons owner Arthur Blank and Rich McKay were asked a variety of questions Monday. There was also an additional video on our site with McKay hitting on a number of different topics. When it comes to a coach, McKay said he'll be looking for leadership, proven success and expertise in a certain area (offense, defense, special teams). On the personnel side with a GM and scouts, McKay said he is looking for a "strategic, analytic mind" when it comes to someone who can evaluate personnel and advance the franchise, adding that he wants to understand their philosophies and how they evaluate success. McKay said that he would not commit to a specific timeline when hiring a new coach and GM. I would not necessarily assume that a "tear down" or rebuild is coming, but I think both McKay and Blank left the door open. It will mostly depend on who they end up hiring. "You can't begin to look at the roster in that way and try to tie the hands of the next people that are going to lead this franchise – the head coach and the general manager," McKay said. "They'll make those determinations."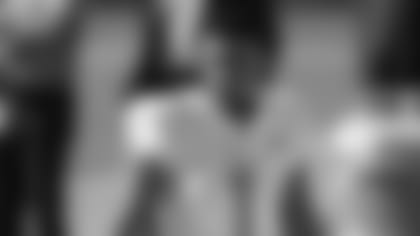 Austin from St. Louis, MO
I know you advocate Matt Ryan's success, and though it's apparent he can produce on paper it has been shown time and time again he fails to produce in game-determining plays or drives. With the coaching staff changes, do you think that we will likely look for a solid young backup just in case his time is coming to an end and to possibly light a fire in his clutch down performances? Like Dwayne Haskins or Tua Tagovailoa possibly to replace Matt Schaub as QB2.
Matt: Wait. Tap the brakes. Dwayne Haskins or Tua Tagovailoa? As backup quarterbacks to replace Matt Schaub? Haskins was the 15th overall pick a little over a year ago and Tagovailoa was the fifth overall pick this past April. They are both under contract and taken that high because they're presumably future franchise quarterbacks, not backups here in Atlanta in 2021. OK, the topic of Matt Ryan's future with the Falcons did come up with Arthur Blank and Rich McKay on Monday and, personally, I found their responses to be very interesting. "I love Matt, much like I love Dan, I love Thomas,'' Blank said. "Matt's been a franchise leader for us, great quarterback; one of the leading quarterbacks in the last 13 years in the NFL. I hope he's going to be part of our plans going forward. But that will be a decision that I won't make. … Whether that's going to continue or not, I'm not sure."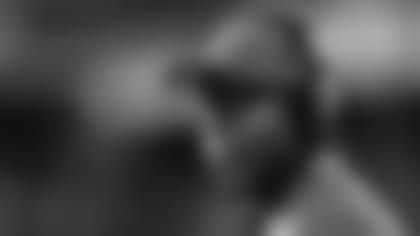 Dave from Camden, NJ
Hey, Beek. Man, what a week, right? I'm going to just dive right into my concerns. Do think us firing Dan Quinn means that we are giving up on the year? And do you think making Raheem Morris interim coach was a good idea when his defense is the reason we are at this point? Finally, and your thoughts on Arthur Blank pretty much not backing Matt Ryan as our QB of the future. Now granted, I know the reason Matt doesn't get mentioned with some others is because of the ring he doesn't have ... Like their owners backed them up when they said they wanted to play into their 40s but Blank (in my opinion) said that pretty much Matt and the rest of the team's future will be up to whoever the coach will be next. Hopefully I make the site this week, rise up!!!!!
Matt: Hey, Dave. No, the Falcons – Rich McKay and Arthur Blank – said on Monday that they expect this team to win this year still and that Raheem Morris basically has 11 games to prove he can turn things around. They believe this roster has enough talent to win and win now. I think Blank supports Matt Ryan, too. All he and McKay said was that whoever comes in as the general manager and coach should be able to build this team the way they see fit and not have their hands tied. And that's what you'd expect, right?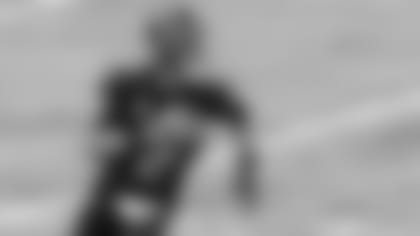 Christopher from Oceanside, CA
Beek ... Few questions/comments here. I must say that we are probably the best remaining "DEFEATED" team in the league (we can't possibly be worse than both of those NY football teams!) Should we be on Trevor Lawrence alert? Is the writing on the wall for Matty Ice? He has looked completely abysmal in the last few weeks. Or is this more of a "Julio Jones effect"? I read an article about Mr. Blank entertaining a rebuild, with an absurd suggestion of even trading Julio. I know that things start with the hiring of a GM/HC (in which I hope Mr. Blank gives Louis Riddick a phone call about the GM position), but we absolutely needed a change, as the players just were not responding to DQ. TD's firing was a bit more surprising. Your thoughts?
Matt: I don't think Matt Ryan and Julio Jones are going anywhere, Christopher. But, as Arthur Blank stated Monday (and I noted above), how the Falcons roster ultimately comes together in 2021 and beyond will be up to the future general manager and the new head coach. Also, I don't think you should look at the last few quarters of play and write a player off. Matt Ryan had a terrific start to the season and his body of work speaks for itself. Yes, he's getting up there in years, but he's still playing at a high level and is among the better quarterbacks in this league. There will be lots of decisions made surrounding this franchise's future in the coming months and it should be exciting for Falcons fans. For what it's worth, I'm a fan of Louis Riddick's straight-shooting, no-nonsense analysis.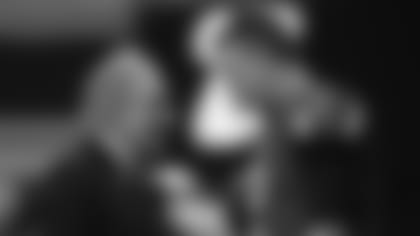 JC from Savannah, GA
Beek, I am curious. Does Mr. Blank read your column? He has made a wise decision and if his less-than-ringing endorsement of Matt Ryan doesn't get this team going I don't know what will. These guys have struggled with complacency and mediocrity since that stellar playoff win against the Rams. That seems like a decade ago. Good job, Mr. Blank. Go Falcons!
Matt: JC, I would say that Mr. Blank stays on top of everything when it comes to the Falcons, and that includes Straight from the Beek and the content on this website.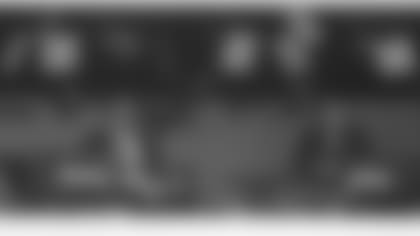 Josh from Jackson, NC
Thomas Dimitroff and Dan Quinn … much respect. Replacement thoughts for next decade to put ATL on the map? Bill Belichick as GM, as he is due for promotion and Tony Romo as head coach. Dynasty built. Great job in all you do, Beek. Great Balls of Fire ... Falcon fan 4 Life!
Matt: Well, I can't say enough good things about the kind of people Dan Quinn and Thomas Dimitroff are – and how they treated me, Josh. They were always kind, often joked and kidded around about some of the questions I was asked here in Straight from the Beek, too. Thomas drafted some incredible players and Dan is a great coach (let's not forget what he accomplished in Seattle and in taking the Falcons to the Super Bowl). But as human beings, they are top-notch people. I spoke to both after finding out I had COVID-19 and they were so supportive. And when my Dad died in late May from COVID, DQ was one of the first people to call me – just to talk about my Dad and what he meant. I love both of them for it and I'm sorry that things didn't work out here. But both of those guys will land on their feet, I'm sure of that. As far as your suggestions go … um, I'm not going to touch that. Coach Belichick is the coach of the New England Patriots and the last time I checked, he's doing a pretty good job there. As far as Tony Romo goes, I remember when I was at CBS Sports and heard that we were hiring him. I thought back then that he'd do a great job and he's been outstanding in that role. MAILBAG
Do you have a question about the Falcons that you want answered? Ask a question here and it could be posted on AtlantaFalcons.com.
Go ahead, ask the Beek
Do you have a question about the Atlanta Falcons (or anything football-related) you'd like to ask Matt Tabeek? If so, hit the link. Please remember to include your home state (or country if you live outside the U.S.). Thanks for reading SFTB!