The Falcons fell to 0-3 on Sunday following another gut-wrenching loss, this time to the Bears at home. No one is happy about it – the coaches, players or the fans – and up next is a trip to Lambeau Field for a game against the red-hot Packers. I don't know about you but beating the Packers would go a long way in getting over the last couple of games. Meanwhile, you've got lots of questions, so let's get to them now. Just remember that all opinions here are mine unless noted otherwise.
Aaron from Harrisonburg, VA
Are there any good corners or safeties out there we could trade for? Our defense can't keep getting gashed downfield in the passing game.
Matt: I don't who's available, Aaron, but if I was a decision-maker who determined that the only way to upgrade or fix whatever is ailing that part of the team was to go outside for help, I'd be on the phone calling 31 other teams to see what my options were. I'm sure the Falcons are evaluating everything right now.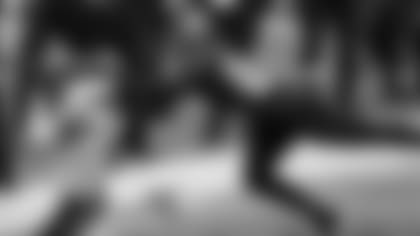 Sloane from Melbourne, Australia
Hey Beek. Writing to you with a heavy heart. Another shattering loss. I enjoyed your article "Falcons need to roll the dice, now." It summed up a lot of what I was thinking. Do you think we also have a problem at the K & P positions? Koo's accuracy seems to be a little erratic and Hofrichter's punts seem to be coming up short. Hope your inbox isn't too brutal this morning. I understand it is a terrible start, however the division isn't performing well as a whole and we could still turn all this around.
Matt: I don't think the issue with this team right now is the kicker and the punter, Sloane, but the players do need to be held accountable. A lot of fans are understandably upset with the brutal manor in which the Falcons lost the last two games, and many of them have pointed fingers at the coaches. I get that, but what about the players? How many more missed tackles, dumb penalties, missed blocks, poor coverage and even bad passes will it take before the fans start directing their anger towards them as well?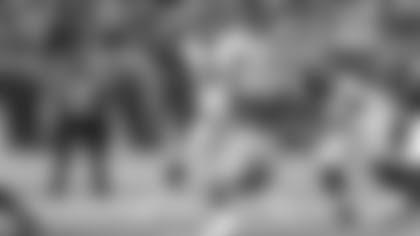 Jacob from Morrison, IL
So, what in the world happened in the 30-26 loss in Atlanta? We all know that Julio Jones was out due to a hamstring injury but how did the Falcons go from holding the Bears 26-10 in the second quarter to the heartbreaking comeback that we unfortunately had to bear witness to? So, the Falcons lost to the Bears, how do you think they will fare against the Packers? I keep telling myself that this season can turn around and the Falcons will climb out of this hole, I'm not saying it's impossible, but it's definitely going to be a struggle. Matt Ryan is a much better quarterback than he showed in this game. I believe he needs to wake up and keep his head in the game. Also, they need to buckle down with the defense, they really struggled when Foles came out. What's your input?
Matt: I'd agree with most of what you wrote, Jacob. The Falcons had no business losing that game to the Bears. Someone – anyone – needed to step up and make a play in those game-deciding moments. That's what defines careers and teams, not stats. Is bouncing back out of the picture? Well, no, not with 13 games left. Not with an expanded playoff format. Not with all of these star players dropping due to injuries. This season start off weird and unpredictable and I think it's going to continue in that direction. Playing the Packers up there at Lambeau Field on a Monday night – even in an empty stadium – is not an easy assignment. But it is an opportunity – a fantastic one, in fact. Think about what a win over the Packers would do for this team, these coaches and, you, the fans. Sure, 1-3 isn't great, but it would be a start. Regardless, if the Falcons don't start stacking some wins together, it won't matter. I don't care how you slice it, but at the end of the day there are nine teams with either one or no wins in the NFC right now:
New Orleans Saints 1-2
Carolina Panthers 1-2
Detroit Lions 1-2
Washington 1-2
Dallas Cowboys 1-2
Philadelphia Eagles 0-2-1
Atlanta Falcons 0-3
Minnesota Vikings 0-3
New York Giants 0-3
My point is, for as bad as those Falcons losses looked and felt, they all count the same. Atlanta could very well be 2-1 right now. The Falcons need to find a killer instinct and start closing out games – and I put that on the players just as much as I do on the coaches.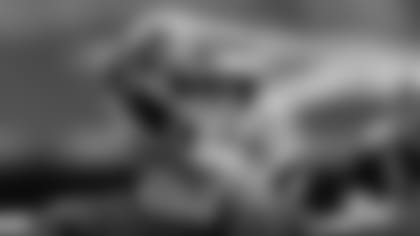 Gus from Gaithersburg, MD
Beek, it's time for a change. As you said it, something's gotta change quick; as three seasons down the drain is unacceptable in pro sports, by any measure. As someone said last week, we are the laughingstock of the NFL, and I hate it.
Jeroen from Hasselt, Belgium
Hello. Disappointed fan here but aren't we all. 1) When players say they are behind a coach that is when you know it is going wrong. Since I come from soccer-minded Europe, I know a thing or two about firing coaches. And when players say they back the coach it is mostly or they did not play for it and give media-trained correct answers or the group is divided into 2 groups. (1 in favor, 1 against). Either way, only solution is firing the staff. (In soccer it is more common to fire the HC and some assistants at the same time). 2) On the other hand, our division is crazily enough still open. Your thoughts on this Beek? Greetings from Belgium.
Matt: In general, I'm not a huge fan of making sweeping changes three games into a season or even at mid-season, Jeroen, because I don't think it's ever a long-term solution.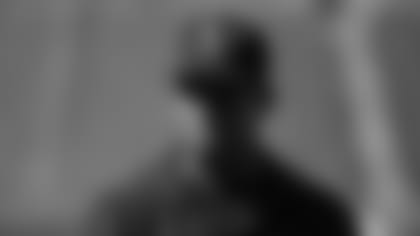 Gereck from Decatur, GA
Who's calling the defensive plays Dan Quinn or Raheem Morris? Did Freddie write the play book?
Matt: Raheem Morris is the defensive coordinator, Gereck. He's in charge of the defense. I don't think Freddie the Falcon knows how to write; he's a bird.
Ashley from London, England
Hi Beek, there is no hiding away from it, the last two results have been shockers, but really we should be 2-1 and atop the NFC South which shows the talent is there. So, what's going wrong? I think it is down to a lack of leadership and winning mentality amongst the group which starts with DQ! It's one thing to correct mistakes during lost seasons, but another to get it right from Week 1 and for all the faith the players have in him, I think a new set of ideas at head coach would make all the difference and as you said in your postgame article, now is time to roll the dice. If not, then we need to bring in a veteran presence on the defense, such as Earl Thomas, Eric Reid and Clay Matthews, who know how to close out games and motivate others around them to do the same. Thoughts?
Matt: I think the story of the Falcons 2020 season will ultimately be decided by the players, Ashley. The coaches aren't missing tackles or blowing assignments right now. So I'm all in favor of shaking up the starting lineup, giving certain players more reps and playing times while sitting some others. And I would be all for making a trade or two if that would make a difference in the results on the field. MAILBAG
Do you have a question about the Falcons that you want answered? Ask a question here and it could be posted on AtlantaFalcons.com.
Go ahead, ask the Beek
Do you have a question about the Atlanta Falcons (or anything football-related) you'd like to ask Matt Tabeek? If so, hit the link. Please remember to include your home state (or country if you live outside the U.S.). Thanks for reading SFTB!