Welcome to Straight from the 'Beek! The Falcons are turning toward to the 2018 season, but first comes the combine, free agency and the NFL Draft - and you've got lots of questions. And I'm here for you, Falcons fans. Just remember, all opinions you see in this space are mine, unless otherwise noted.
Let's get started, shall we.
BEEEEKK!!!!!! What's up?! My question for you today is, do you think that what with the way this season went, the Falcons will let Steve Sarkisian have a little bit more of his own control of the offense next season? I mean, if you actually think about it, and not just pull the whole "fire Sarkisian rant," it is really unfair to make him run Kyle Shanahan's playbook. It's kinda like cloning. Or telling Dan Quinn to be more like Pete Carroll. Or Matt Ryan to be more like Aaron Rodgers. I can do this all day. Not to mention, not to slight Shanahan or the 2016 season, but we still didn't reach our ultimate goal. As in it only got us to the Super Bowl and nothing else. It wasn't enough to win it all. And with the whole getting the best of defenses thing all season long, it seems like the rest of the NFL is well in the process of adapting to the Falcons offense. So maybe it's time to evolve ourselves, you know? And we can't do that without letting the book of Shanahan rest in peace and giving Sark a fair shot at it. Just a thought. Call me out if I'm wrong or anything. Thanks, Beek, you're the best at what you do!!!!
Matt: Whaddya say, Zh'vae? The short answer to your question is … yes, I do. At the end of every season, football teams evaluate everything - players, coaches, the football staff - everything and everyone. At least the Falcons do. And through the course of a season and offseason, teams evolve, from top to bottom. And as moves are made - players and coaches also come and go - teams adapt to not only their personnel, but to what they perceive as their strengths. And you're right, other teams are, too. Of course division foes like the Saints, Panthers and Buccaneers spent their offseasons trying to come up with ways (and find players) to slow down Atlanta's high-powered offense! So, yes, I fully expect Steve Sarkisian to not only have a better command of the Falcons offense and personnel heading into minicamp, training camp and the 2018 season, but imagine he'll have more of an influence on what the Falcons do, too. They say in most jobs that the second year is generally easier, and I expect that certain things will be for Sarkisian as well. Or, put another way, I expect more of his fingerprints will be on what the Falcons do offensively. Thanks for chiming in, Zh'vae.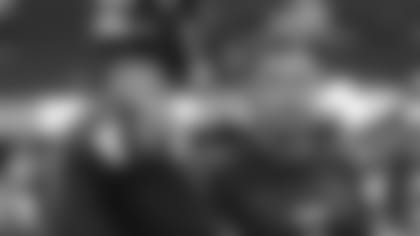 ---
Gregory from Louisville, KY
Hey, Beek. I am also a Falcons season ticket holder and I live in Kentucky. What in your opinion can us as TRUE Falcons fans do better to support our team and organization? I served in the military for 22 years, but we always evaluated ways to improve on a daily basis. No matter how professional or elite you are there's always room for improvement. A great thing I have seen over the years is an increase of Falcons fans at away games and not only those against our divisional opponents. I love this! Beek, there's something missing from our fan base … a motivational chant or something during games. I feel we are so close to winning a Super Bowl, but our TRUE fans must do our jobs to help support and motivate our team and organization. #Riseup Keep up the excellent job, Beek … Brotherhood!
Matt: I love this. The first Q&A of the day was about how the Falcons' front office, coaches, players and staff might adapt, evaluate and improve in the offseason - and now you, Gregory, are asking how the fans can do the same. I'm not always sure who reads this space, but that's awesome. If you're a Falcons fan, the best thing you can do is show up to every single game, stay in your seats during the actions and scream as loud as you can to support the team through the ups and downs. Scream when they score or make a great play and pump them up when their backs are against the wall or things go sideways. Just be there and bring that energy. Teams feed off that so much. As far as chants, cheers and things of that nature - that's always cool to see in stadiums. My advice would be … just start one. See if it catches on. Someone needs to be a ringleader sometimes, right? Look at what Jets fans, including superfan Ed Anzalone - better known as Fireman Ed - started in New York with the "J-E-T-S, Jets! Jets! Jets!" chant.
---
Katy from Jacksonville, FL
Good morning, Beek! What is the status of Jack Crawford for next season? How is his rehab going?
Matt: And a good morning to you, Katy! Just in case some readers may not remember all the details, Crawford suffered a season-ending injury - torn biceps - during the Falcons' 23-17 loss to the Buffalo Bills on Oct. 1 and was eventually placed on injured reserve. At 6-foot-5, 274 pounds, Crawford - a free-agent signee who played for the Dallas Cowboys in 2016 - not only provided the Falcons defense with depth, but he's also versatile player with plenty of power, quickness and toughness. He can play on the end, but mostly lined up inside for the Falcons. In the four games he played in, Crawford tallied five tackles and three quarterback hits. To be honest with you, Katy, we haven't heard a whole lot about Crawford's progress during his rehabilitation but given when the injury occurred and the amount of time he's had to recover, it's expected that he'll back and be ready to roll when the veteran players return.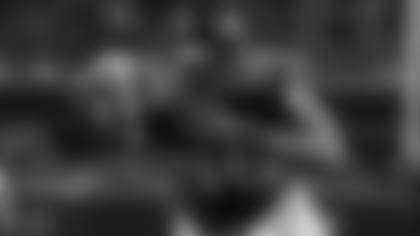 ---
Will the Falcons go to Super Bowl LIII in their own stadium?
Matt: Hey, Shawn. Well, sir, if I knew the answer to that question, I'm not so sure I'd be writing this column right now. That said, I expect the Falcons to be very good in 2018 - and most certainly in the conversation as one of the top teams in the NFC again, mainly because of the core of players they have returning on both sides of the ball.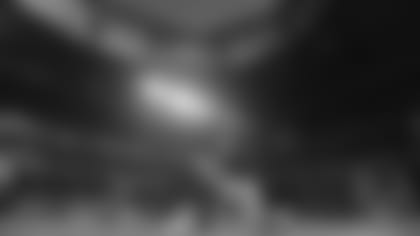 ---
Andrew from Meath, Ireland
Hey again, from Ireland! With the amount of money other quarterbacks are getting paid, Matty will I'd imagine be on the same! Does this mean we get weaker in other areas due to cap space? Will it affect our 2016 rookie classes contracts? Also, is Matt Bosher with the team? I see he bought a house in Florida.
Matt: Hey there, Andrew. Always good to see you back here! The Falcons have said that their main focus this offseason is getting Matt Ryan a new deal. What that will do is give the team some much-needed flexibility with the salary cap to sign players not only this year, but in the years to come. Of course, they'll have to get a little creative at the same time, but it can't happen without getting Ryan a more cap-friendly deal. And I expect it will be a deal that both sides will be happy with, Andrew. As far as Bosher is concerned, yes, he's still with the team. Keep in mind that he was born in Florida and went to the University of Miami.