Alright, Falcons fans. This time next week we'll be kicking of the 2019 training camp – and many of the questions and scenarios we've been wondering about the last several months will slowly begin to unfold. Until then, you've got plenty of questions. So, let's get to them. Just remember that all opinions here are mine unless otherwise noted. Oh, and welcome to Straight from the Beek!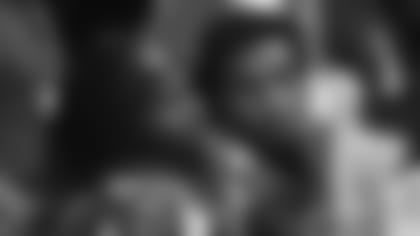 Wil from Spokane, WA
Love this stuff. From all the facts and differing opinions to the nonsense, too. My question is, do you think that Vic and Takk are, or can be, true three-down ends? I really hope that we are not going to flirt with the two at the Sam and Will (linebacker) spots.
Matt: Thanks, Wil. While I do think Falcons coach is going to add some wrinkles to the defense, be more aggressive with some of the blitz packages and tweak the personnel around a bit to get specific players on the field in key situations, I'm expecting to see Takk McKinley and Vic Beasley lined up on the edges, Wil. Do think they'll play all three downs all the time? No. We know Quinn likes to sub in guys and packages and I don't expect that to change. I think you'll see Adrian Clayborn in the edge rotation, as well as Chris Odom (or if there's a player added at some point). Thanks for the question – and for reading SFTB.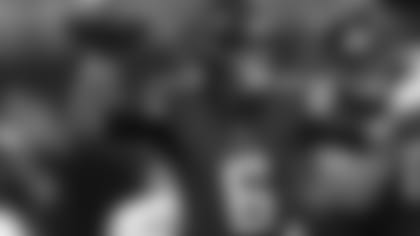 Ken from Headland, AL
Hiya, Mr. Beek. Born in Georgia, live in Alabama and a huge, longtime fan. Read and love SFTB, but this is my first attempt to send in a question. We usually have some sort of idea of playing time for starters during the four preseason games but now that we play five this year, any idea of how the routine will play out?
Matt: Let's just say that I don't expect any of the starters to play in that first preseason game, Ken. Get ready to see lots of undrafted free agents, rookies and other backups. And lots of Kurt Benkert. I think the approach with the final four preseason games will look a lot like the previous seasons under Quinn. Just a guess here, but I think the Falcons are also going to ease those players coming back from injuries into the lineup as well. While you want your starters ready to go in Week 1, there's no need to expose them to unnecessary hits during meaningless preseason games.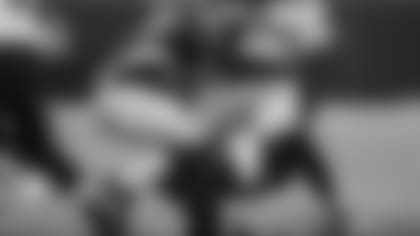 Tim from Pooler, GA
I'm a man-on-man type of guy and l was reading the article about the defense this week. Do you see the Falcons playing more man-on-man defense this year and bringing the heat? I mean, what difference is it really gonna make?
Matt: Tim, I don't expect Dan Quinn to make wholesale changes to his scheme – he believes in it and has had tons of success running it. I do expect him to be more aggressive with his calls, though. Look, it all comes down to pressuring the quarterback. Like the great defenses of the past, the Falcons must bring relentless pressure and harass the quarterback. Each man must whip the man in front of them. I do think Quinn will get the best out of Vic Beasley and Takk McKinley, too. If the Falcons pressure the quarterback and do a better job of shutting down the run, the back end of the defense is going to benefit in a big way – regardless if they're playing man or zone.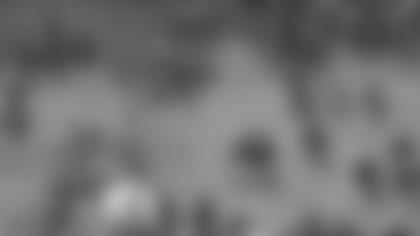 Greg from Burlington, NC
Hey Beek! My wife and I are planning to make the drive from NC to training camp in a couple of weeks for the first time! Any advice for first-timers at camp? We're definitely on the hunt for a few autographs, if that's easily done? Thanks man!!
Matt: That's awesome. As far as advice goes, bring sun block, hats, hydrate and have a ball. There are some shaded areas on the hill where the fans sit, but most of it is wide open. There are usually opportunities after practice for autographs, but it varies as which players will be out there. Here's the complete training camps schedule. Have a safe trip and feel free to introduce yourselves if you see me around!
Rickie from Mableton, GA
Hi, Beek. Can you please find out when the Atlanta Falcons are going to start wearing the black pants during away games? I would like to see them in the black pants and white jerseys on the road. OK, thanks.
Matt: Rickie, I'm not expecting that to happen this season, but I'll ask – just for you.
James from Inman, SC
Look forward to your column, always. Falcons will go 13-3, will win the Super Bowl, beating Kansas City. The final score: Falcons 37, Chiefs 27.
Matt: OK, James. You're officially on record for the Dirty Bird Nation – and the world, for that matter – to see. If it turns out you're right, I'll be emailing you in February.
Matthew from Garland, TX
Am I the only one who really thinks we have a huge shot at winning the Super Bowl this year? Thanks in advance.
Matt: Nope, James from Inman, S.C., (above) thinks the Falcons are going 13-3 and beating the Chiefs in the Big One. And Scott from Albany, Ga., thinks the Falcons are going 12-4 and winning the Super Bowl as well. There are many more who think so, too, Matthew. You're definitely not alone. MAILBAG
Do you have a question about the Falcons that you want answered? Ask a question here and it could be posted on AtlantaFalcons.com.