The Falcons fell to 1-4 on Sunday and have dropped their third straight game since beating the Eagles in their home opener back on Sept. 15. There are lots of questions and comments flooding my inbox right now, so let's get to them now. Just remember that all opinions here are mine unless otherwise noted.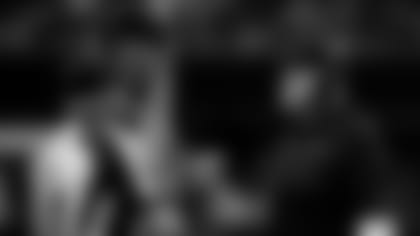 Beek, you can't blame the refs but, game after game, is it my imagination or do we repeatedly get nit-picky holding and pass interference calls against us while other teams are allowed to "play" and go through Julio Jones or nearly pull Takk McKinley's jersey off him play after play? Finally, I agree with you, if we take a 2016 offensive mentality; we can still make the playoffs, but we need to average 30-plus.
Matt: Some of those calls do appear to be a little nit-picky at times, but I've got no problem with them as long as the refs are consistent with both teams. There's nothing anyone can do about the officiating and, in the end, I think those calls tend to balance themselves out. Whenever you give up 50-plus points there are some things that need to get corrected immediately. But in the meantime, this team needs to lean on its best players – and many of them are on offense. The 2016 team was on the winning side of a lot of shootouts and it just seems like that might be this team's best option at the moment: put the ball in the hands of its playmakers.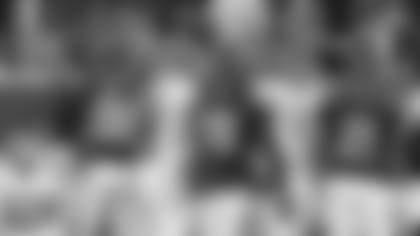 Jeff from Coral Springs, FL
Beek, you don't give me enough characters in this space to satisfy my rant. Can we officially call this season a dumpster fire yet? Our defense is atrocious. Can't stop the run, can't stop the pass, can't tackle, can't cover. I don't think there is any way to justify Isaiah Oliver's performance this season, especially this past game. He looks like a boy amongst men. How do we stop the bleeding?
Matt: There is a lot correct on the defensive side of the ball. There were too many blown coverages against the Texans and missed tackles against the Titans. I don't know what Dan Quinn and his staff will do to rectify things, but they'd better get it fixed soon. After the Cardinals, the Falcons will face the Rams and Seahawks in back-to-back home games. In the meantime, it looks like the Falcons are going to need to rely on their offense to score points – in bunches – to have a shot.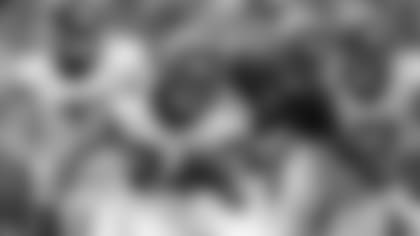 Trinison from Stone Mountain, GA
Since we're losing you may assume my criticism may be misguided. However, it is not. Our running game is not working because Devonta Freeman is a little more hesitant hitting the hole. And since Tevin Coleman left, just having two backs on offense seems to no longer be enough. We should use three backs and bring in one of the bigger runners for short-yardage situations. I think is worth a try.
Matt: In the first half when the Falcons were leading, Atlanta's running backs carried the ball 13 times for 53 yards, with Devonta Freeman getting eight of those (for 27 yards). He also had a long run of 21 yards. In the second half when the Falcons fell behind, they only ran it seven times for a total of 4 yards. They were playing from behind and had to throw much more. But even when they did run, it was shut down. I think the problem isn't so much with the running backs; it's the fact that they're constantly playing from behind – and that alters your game plan, Trinison.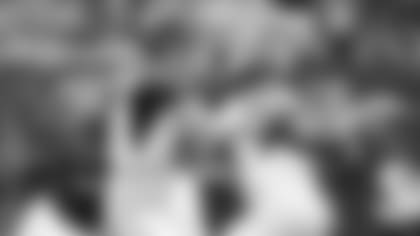 Heartbroken today. Offense finally looked like they are starting to click. But when our defense makes the Texans look unstoppable then come out and say that it is a "basic" defense, maybe DQ should have found a DC that can call a game? Today reminded me of the run-and-shoot days of we can score 30 points a game but give up 40!
Matt: I hear ya, Richard, and feel your pain. I thought Matt Ryan played well and the offense did give them a chance in this one, but the Falcons defense had no answers for Deshaun Watson and Co. The second half was hard to watch.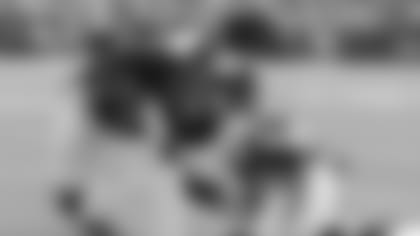 Shaun from Allenhurst, GA
Wassup, Beek. Checking in again. Like I said last against Tennessee, we have NO playmakers on the defensive side of the ball. Houston did not punt the ball once the second half. We do not generate a pass rush we don't force turnovers. We simply do not have the personnel to run Dan Quinn's scheme. We are who we are, which is a 1-4 football team. Fans and even you, Beek, have to see this. Embarrassing!!
Matt: I agree with you, Shaun. The Falcons are a 1-4 football team and were outplayed in the second half. The Falcons must correct some things on defense in a hurry and, I think, start to lean much more heavily on their offensive playmakers in the meantime. That feels like their best course of action right now. And that's what I wrote my column about which, by the way, was NOT easy to write.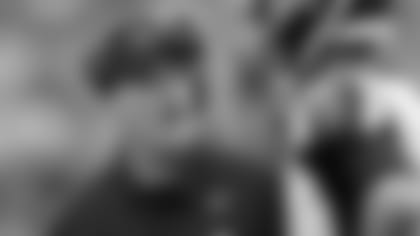 Beek, no more stating "facts" this week about how many games we have left. And no more telling fans the good news is that the problems are correctable. In order to correct the issues, the Falcons need people with the ability to make the corrections. They do not have them. The reality is this team is being out-coached and out-executed every week. Falcons fans are in for a long season.
Matt: I give you facts so some of you can have a little perspective. Like this: The Falcons are a 1-4 football team and sitting in fourth place of the NFC South right now. They have 11 games left. If they don't turn things around soon, their season might be over. MAILBAG
Do you have a question about the Falcons that you want answered? Ask a question here and it could be posted on AtlantaFalcons.com.
Do you have a question about the Atlanta Falcons (or anything football-related) you'd like to ask Matthew Tabeek? If so, submit it here. Please remember to include your home state (or country if you live outside the U.S.). Thanks for reading SFTB!
Podcast: Bird Noises
Check this out – an Atlanta Falcons podcast about football, and mostly everything else. Falcons defensive lineman Jack Crawford talks about how he ended up moving from England to the U.S., his passion for travel, video games, hip-hop music and exotic foods in the debut episode of Bird Noises podcast with Matt Tabeek.